Anyone Can Get on 'Dr. Pimple Popper' for Free — but There's a Process
'Dr. Pimple Popper' stars Sandra Lee as she navigates treating several patients with mysterious skin conditions and doesn't charge them for it.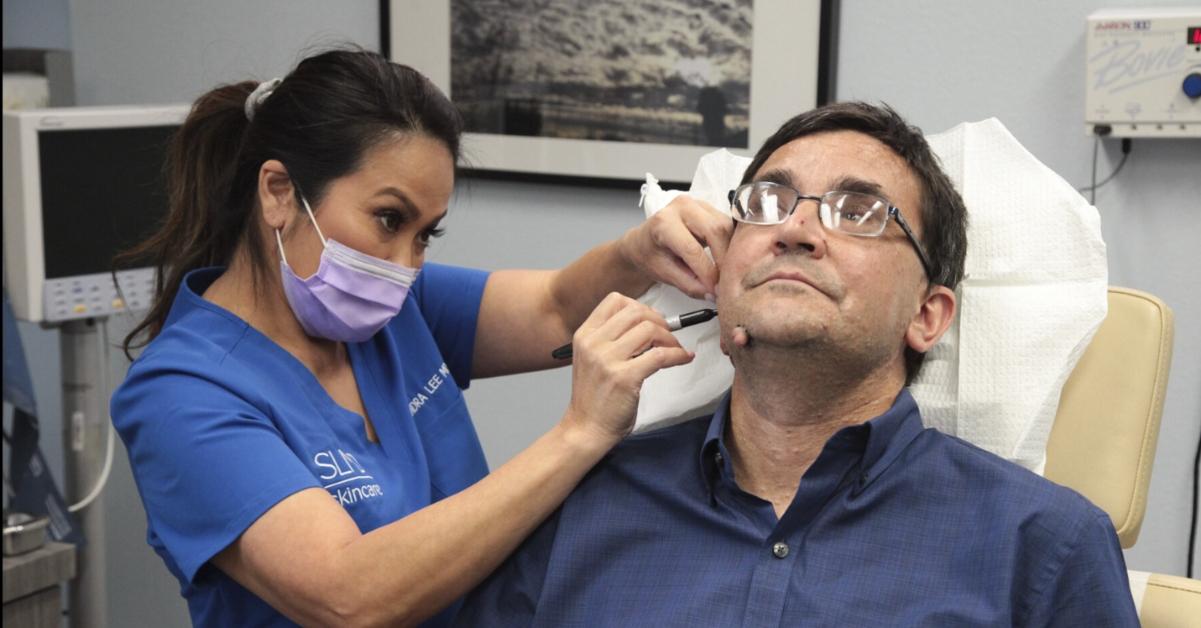 YouTube sensation Dr. Sandra Lee parlayed her Internet career into a reality TV fortune. In January 2018, TLC offered the dermatologist the chance to star in her very own show, Dr. Pimple Popper. Since its debut, Sandra has shared dozens of procedures she's performed for her patients. The show also features each patient's personal journey and the sacrifices they've made to seek her help.
Article continues below advertisement
Now into its seventh season, Dr. Pimple Popper remains one of TLC's most talked-about shows. Many fans enjoy the patients' stories just as much as Sandra's graphic procedures. The doctor also consults with her clients through her practice, allowing them to take advantage of her expertise without having to step on camera. But for those who want to have their blemishes removed in front of a massive audience, here's how to get on Dr. Pimple Popper.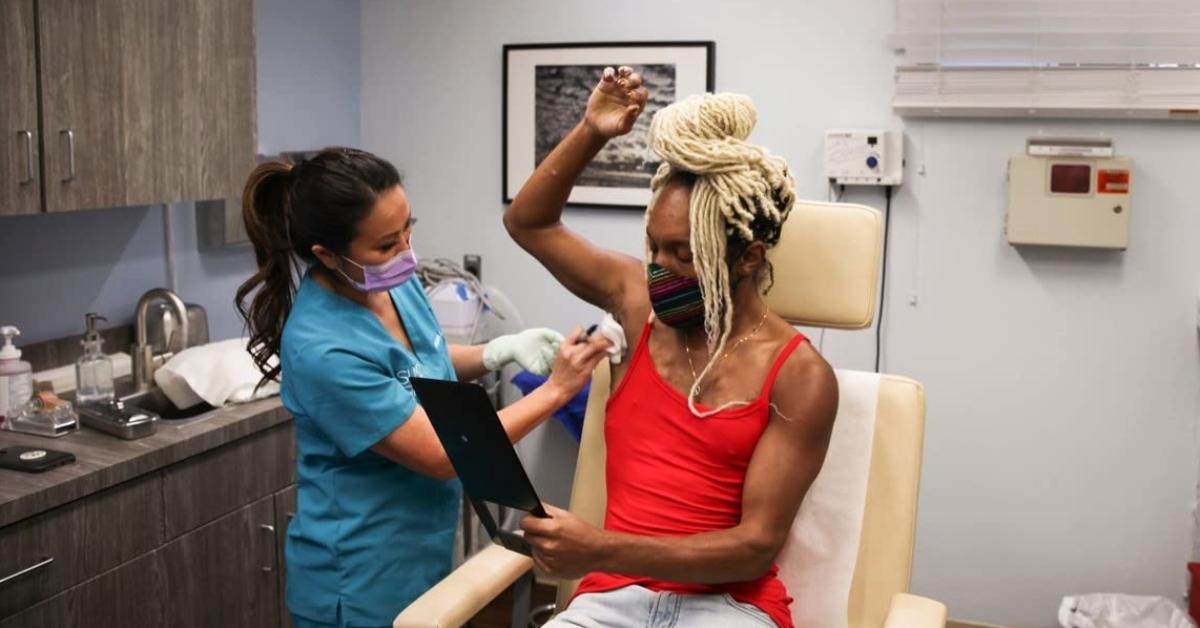 Article continues below advertisement
How does Dr. Sandra Lee find patients for 'Dr. Pimple Popper'?
How exactly does Dr. Pimple Popper find their candidates? Well, like many other reality shows, the series has casting calls. While some people have reached out to Sandra's office directly, she insists that the most effective way to be on the show is to get connected TLC's casting agents. During their application, the agents request that the hopeful patients send a photo of their skin condition.
According to the show's Facebook casting page, these conditions can range from a mysterious blemish to growth or abscess, severe acne, blackheads, lipomas, or cysts. The show's team then encourages the patients to send their names, how to contact them, and the photos to their email, Popper@AberrantCreative.com. However, keep in mind that all candidates must live within the United States, Canada, or Mexico.
Article continues below advertisement
After the submission process, candidates are then selected to audition for the production team. If they're chosen to appear in an episode, Sandra ensures they won't have to pay a dime. In an interview with Refinery29, the doctor said each patient has the procedure done for free no matter the severity of their condition, and production even foots participants' travel expenses.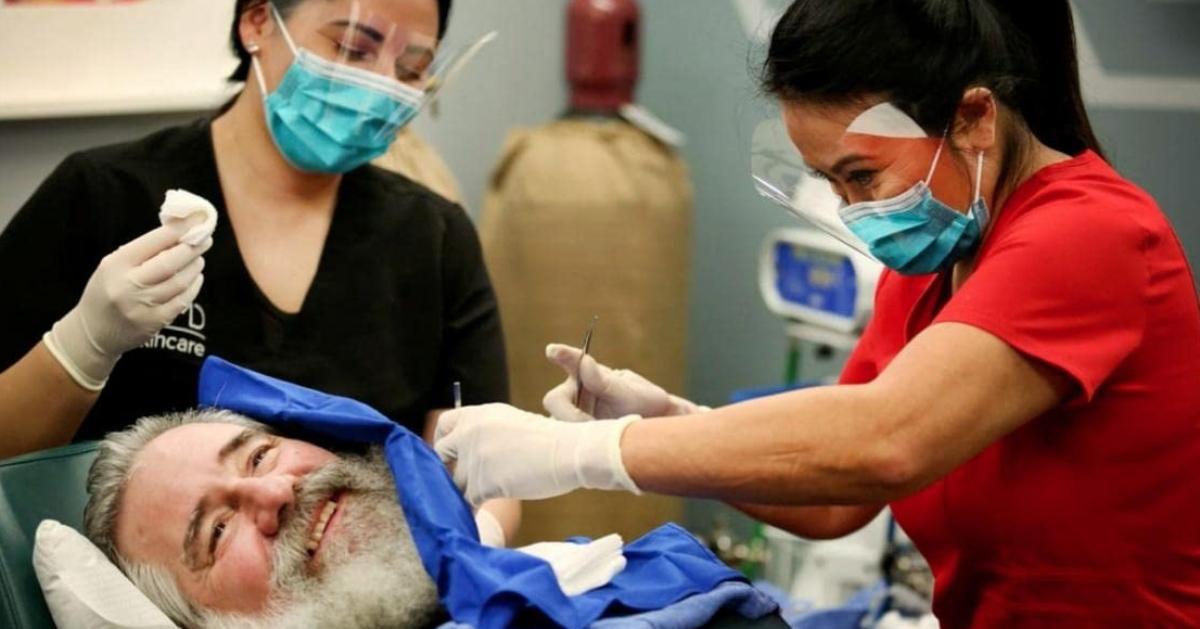 Article continues below advertisement
How do you get an appointment with Dr. Sandra Lee?
If the free procedure isn't enough to entice someone to see her on camera, Dr. Sandra Lee provides services for clients at her Upland, Calif. office, Skin Physicians and Surgeons. Dr. Pimple Popper reportedly charges potential clients a $120 consultation fee, which gets applied to their procedure. Once she performs the service, Sandra typically charges between $500 and $600. However, some patients have received a free operation in exchange for allowing her to show their anonymous procedures on YouTube.
While she still practices every day, Sandra admits her demand has expanded since Dr. Pimple Popper blew up. Due to this, she said a new patient might not see her during their first visit.
"I still see patients daily," Sandra explained to Refinery29. "But I also consult many of the cases I can't take to my husband (Dr. Jeffrey Rebish) and the other doctors and mid-level professionals in our office. As a result, we're all treating more complicated procedures — more cysts and bigger growths — than we were before."
N​​ew episodes of Dr. Pimple Popper air on Wednesdays at 9 p.m. EST on TLC.