Megan Thee Stallion Will Have Her Own Popeyes "Hottie Sauce" That's Sweet and Spicy
Want to know how to get Megan Thee Stallion's Hottie sauce at Popeyes? Join the club, pal. Here's everything we know.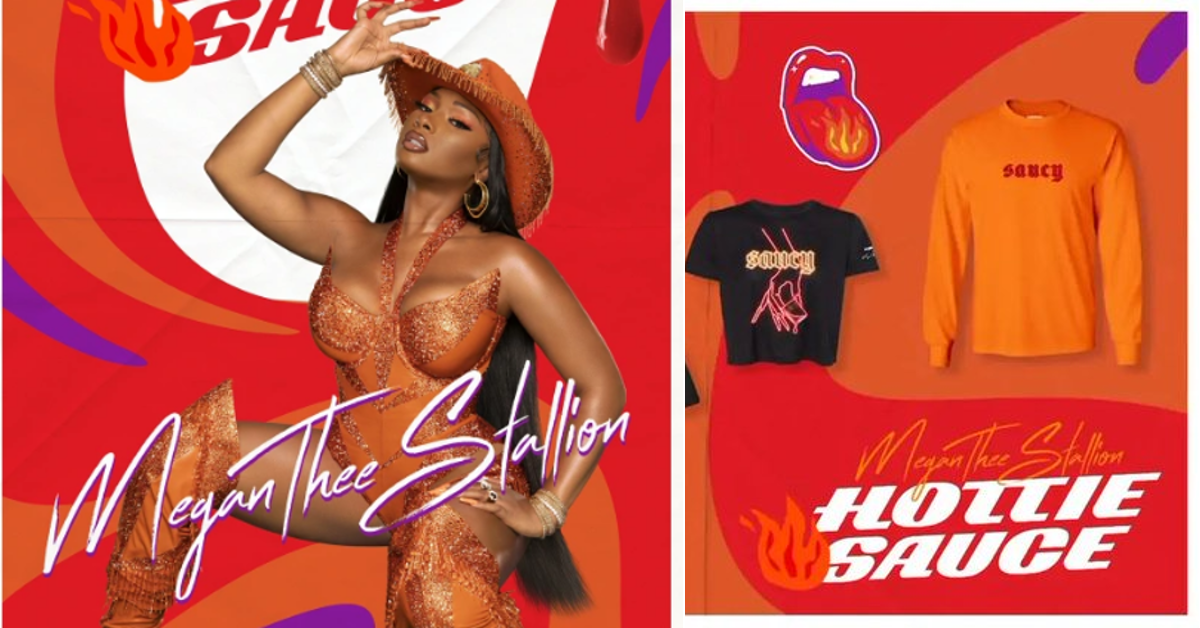 Thanks to Travis Scott's wildly popular Cactus Jack meal at McDonald's, a ton of different artists have been collaborating with various fast food restaurants to launch their own "meals" and special offerings. J Balvin, BTS, and now even Megan Thee Stallion's getting in on the action.
Article continues below advertisement
Megan Thee Stallion is partnering with Popeyes (home of the internet-breaking chicken sandwich) for a hot sauce called — you guessed it — Hottie Sauce. Fans who are excited to try it out want to know: How do you get it?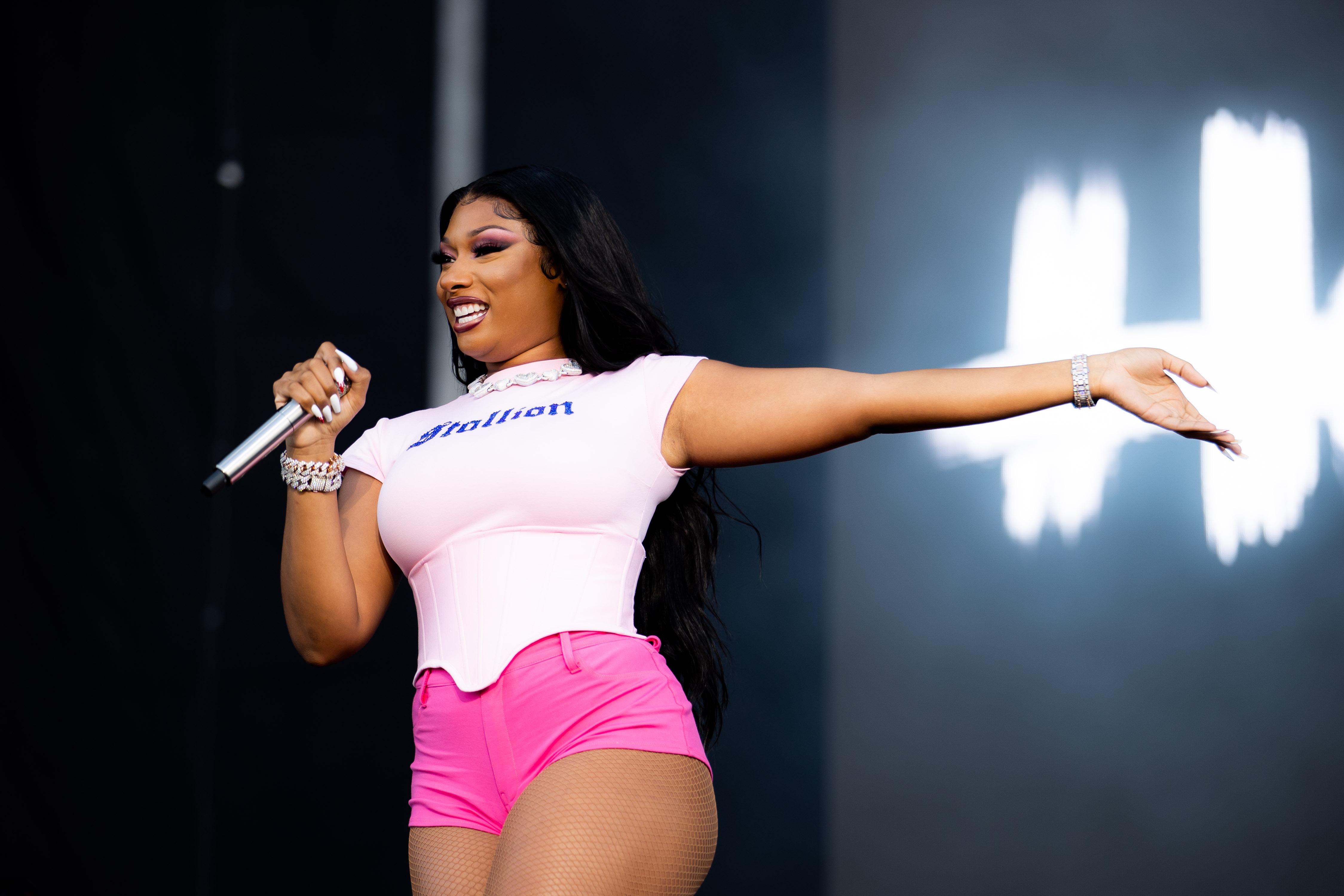 Article continues below advertisement
Here's how to get Popeyes' Megan Thee Stallion Hottie Sauce.
You don't really need to do anything special other than ... wait. The sauce officially drops at Popeyes locations everywhere on Oct. 19, 2021.
Unlike a lot of her musical contemporaries, Megan didn't launch a meal with Popeyes but instead decided to craft a sauce made out of honey, cider vinegar, and Aleppo pepper.
You'll get the sauce with Popeyes' chicken nuggets or their sandwiches, and Megan's kicking off the worldwide chain's newest menu item with a promotional video where she's on a late-night mission to discover who stole her Hottie Sauce.
In the clip below, she's decked out in a bedazzled orange cowgirl outfit, and honestly, I want to see the rest of this music video. I wonder if the Hottie Sauce thief is a Plankton-esque creature who wants to destroy Popeyes at all costs.
Article continues below advertisement
Popeyes says that they worked with the artist to craft a sauce that packs a "sweet, yet bold flavor with a hint of spice, inspired by Megan's sassy personality."
Megan wrapped the debut of her own Popeyes sauce by announcing she's donating to a good cause, as well. The press released indicates she's making a six-figure donation to Houston Random Acts of Kindness.
Article continues below advertisement
The organization states that its mission is "to promote empathy and compassion while encouraging selfless concern for the welfare of others in the Houston community."
Megan also praised Popeyes' "commitment to empowering Black women" and said that she's looking "forward to opening Popeyes restaurants."
That's right! She's getting into the fast-food franchise game.
Article continues below advertisement
"Teaming up with Popeyes is such a milestone in my journey and evolution as an entrepreneur. I've always been a fan of the Popeyes brand and I'm thrilled to have the opportunity to join the brand and help create the new Megan Thee Stallion Hottie Sauce for their line-up," the "WAP" artist said in a press release.
Article continues below advertisement
Megan's Hottie Sauce is also coming with a merch drop.
Bruno Cardinali, the chief marketing officer for Popeyes, stated, "What can we say — we wanted to create the HOTTEST partnership of the year. We have a lot in common with Megan Thee Stallion — from our southern roots to our shared love for flavor with a lot of spice, she embodies the proud, spirited, joyful, and big-hearted personality we embrace with our food and heritage."
According to People, the merch collection will include "bikinis, long sleeve shirts, hats, tumblers, and Popeyes chicken tenders plush dog toys." So set that reminder for Oct. 19!