Woman Says That If a Guy Wants to Split the Bill on a Date, Say Something That Will Deflate His Ego
In a viral video, one woman shared her two cents on what to do if you're on a date and the guy wants to split the bill. Women are applauding her idea.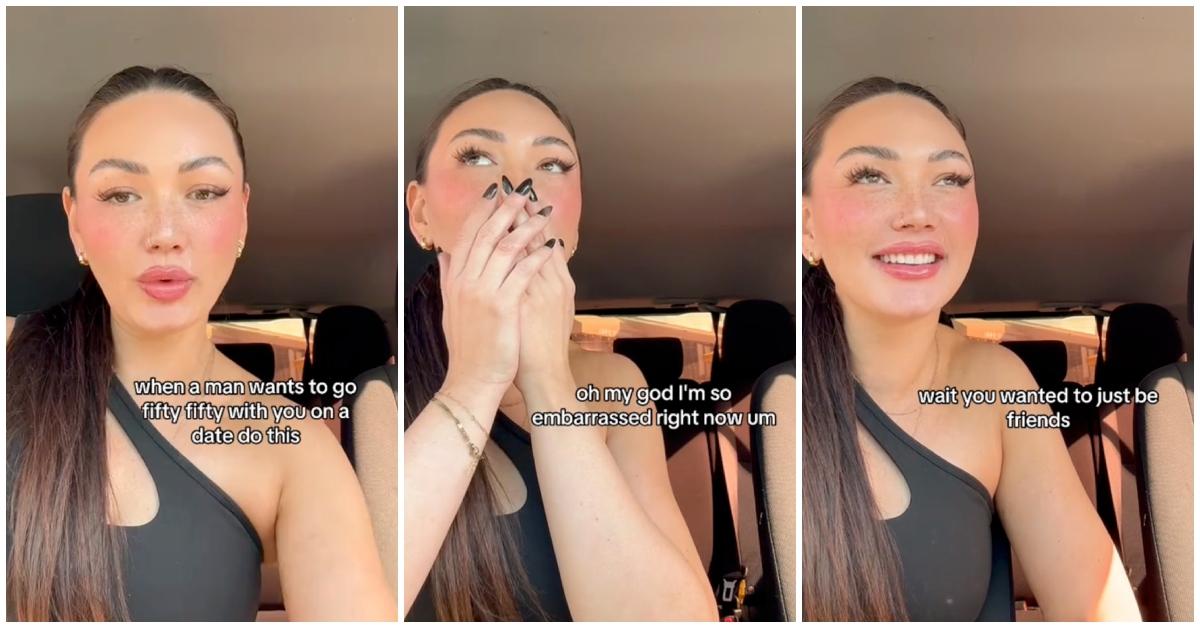 Who pays the check on a date? It depends on who you ask, or rather, who you date. Some folks think the man should always foot the bill. Others think dinners and other finances should be split evenly between the man and the woman. The women who fall into this camp are known as 50/50 girls, a term that has become hotly contested on TikTok.
Article continues below advertisement
But beware, there can be repercussions to going halfsies. Take it from this guy, who asked to split the bill with his girlfriend, and it hilariously backfired. While she didn't object, it probably didn't make him feel too great when another man at the restaurant, who thought she was cute, quietly paid for her food.
Many women cannot even fathom joining the ranks of the 50/50 girls. That said, one woman just shared a now-viral video on TikTok on what to do if you're on a date and the guy wants to go Dutch.
Women are praising her simple strategy. In fact, Stacy Synder from Love Is Blind Season 5 even shared the video on her Instagram story — IFYKYK.
Article continues below advertisement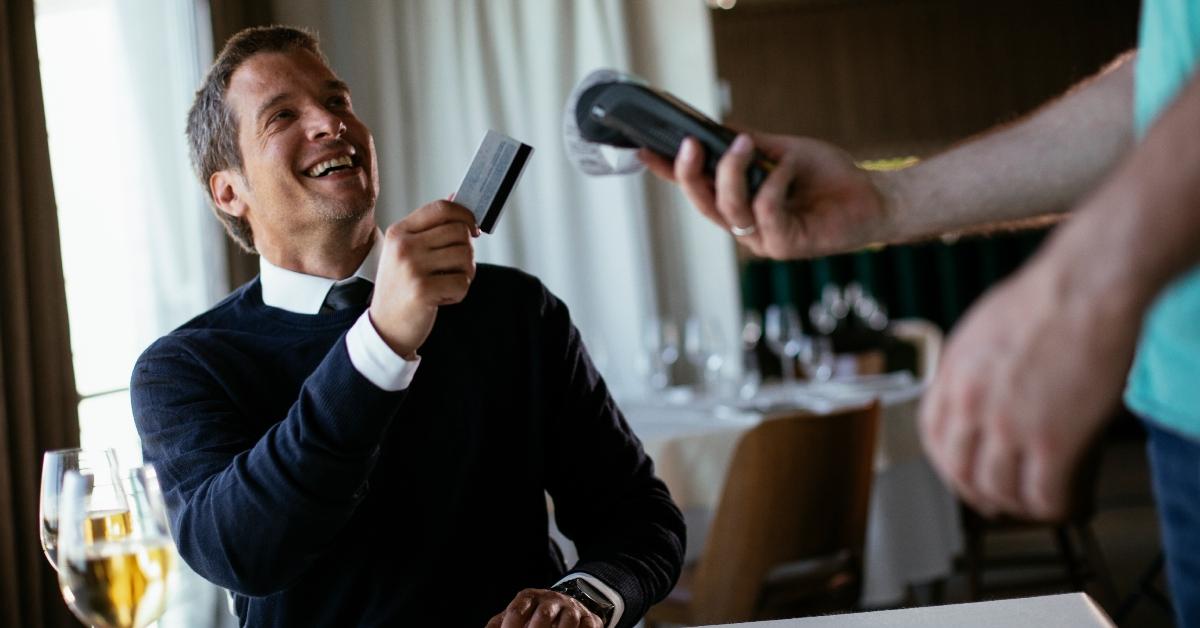 A woman shares advice on what to do if you're on a date and the guy wants to split the bill.
Los Angeles-based singer and TikTok creator Pearl Botts took to the platform to fill all the anti-50/50 girls in on what to do when a guy you're on a date with wants to go halfsies.
"When a man wants to go 50/50 with you on a date, do this," she begins her video, which has been over viewed seven million times.
Article continues below advertisement
She then clears her throat and gets into character, pretending she is on a date and has just been asked to pay half. "Oh my god, I'm so embarrassed right now," she says in a shocked voice, cupping her hands over her nose as if she just gasped.
"Wait, you just wanted to be friends?" she asks, pretending she's talking with a date.
"I'm so confused. This whole entire time I thought this was a date. Oh my god. OK, I'm so sorry. Here's my card," she says as she ends the video.
Article continues below advertisement
To put it simply, Pearl's method does involve her paying for her meal, but not without trying to destroy his ego.
In the comment section, users lauded her advice. "No, but I genuinely feel this way," wrote one user.
Another person just wrote: "Iconic."
Meanwhile, other users dropped some alternative phrases to what Pearl said that also included thinly veiled insults directed at the man.
"We could've gone somewhere more in budget for you!" one user offered.
"Try, 'Oh, I didn't want to offer because I thought that was emasculating,'" read another comment.
A third suggested following Pearl's script but swapping "I'm so sorry" out for "my bad, bro" and sending him straight to the friend zone.
Article continues below advertisement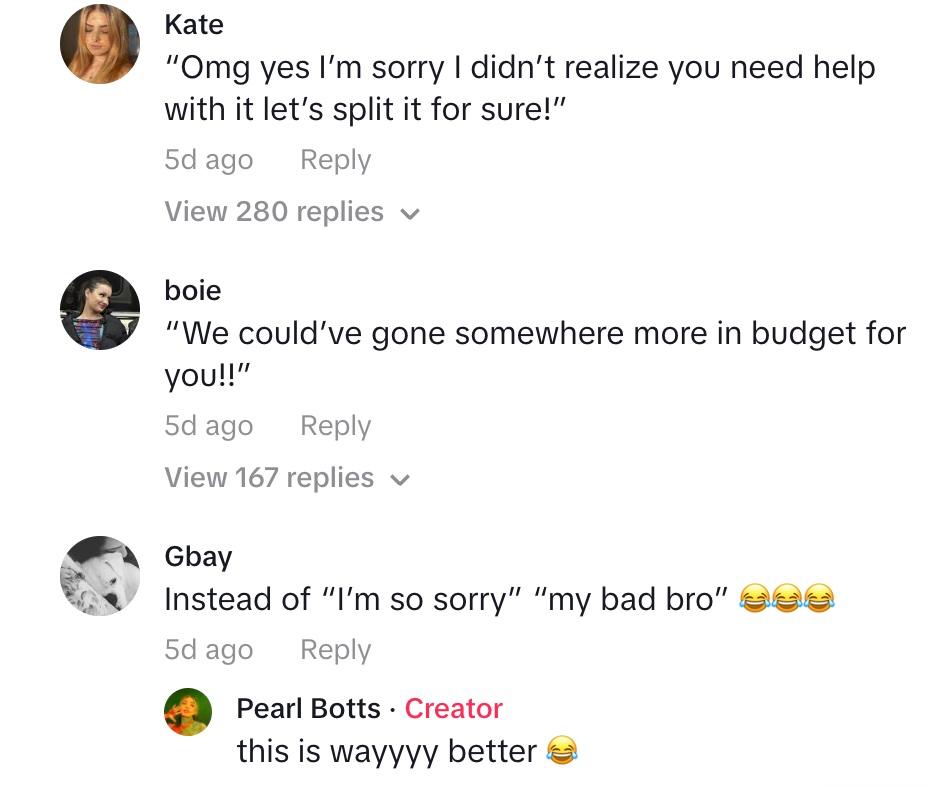 Meanwhile, a few women commented on Pearl's video claiming that they make their own money and can afford to split the bill. But as one user pointed out, Pearl didn't make the video because she wanted to get out of paying.
Article continues below advertisement
"Some of y'all are missing the point. It's not about the money. It's about setting the expectation that if he wants to date you he will have to invest," the user wrote, implying that women want to see the man put money into them.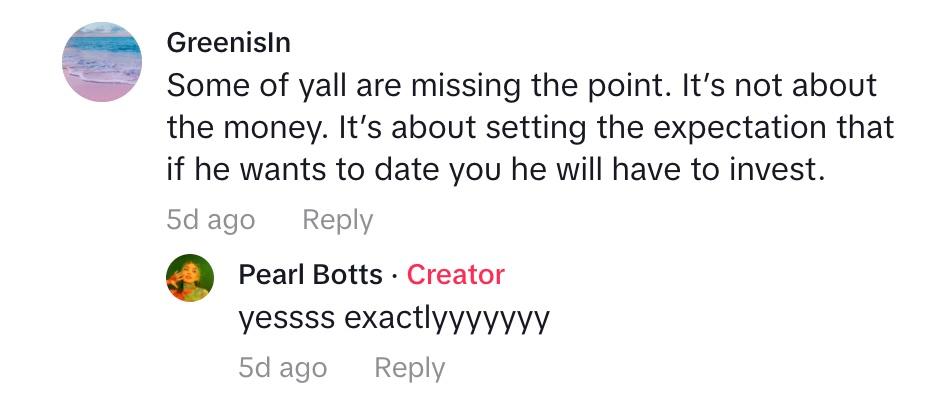 Article continues below advertisement
It's unclear if Pearl feels the man should pick up the tab on a date always or just on the first date, but that's a whole other argument for another day.
Bottom line: Ladies, it's up to you to decide if you want a man to treat you or if you want to be a 50/50 girl.
And men, make sure you know what type of woman you're taking out, because there are a lot of gals who are very ready to take you down a peg should you ask her to put her card down.