Even After 'Ugliest House in America,' HGTV Is Still Seeking "Design-Challenged" Homes
How do you nominate 'Ugliest House in America' contenders? The Retta-hosted show aired in January 2022, but HGTV is still looking for hideous homes.
Wondering how to nominate your pick for HGTV 's Ugliest House in America? The five-part event series aired last month, but production company Big Fish Entertainment is still on the hunt for more hideous houses, it seems, indicating a second season could be on the way.
Article continues below advertisement
You'd have tough acts to follow, though. The appalling abodes of those five already-aired episodes include a former funeral home, a sardine can house, a pyramid-shaped residence, and a "pink-carpeted nightmare that looks like a cat condo," as HGTV's episode descriptions tease.
One episode even showed off a shingled house in Nazareth, Penn., that boasted an indoor pool… in a carpeted poolroom. "The poolroom is a mold factory," host Retta told viewers. "I'm getting checked out after we leave here."
Retta had to bear witness to "stunningly bad design choices" in 'Ugliest House in America.'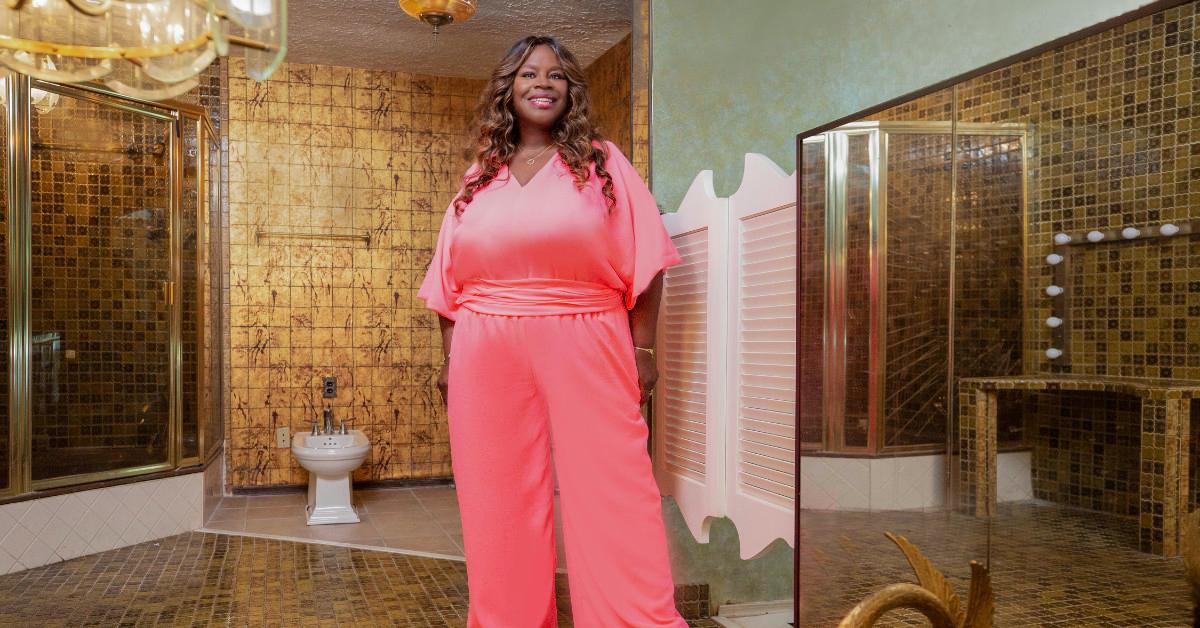 As Ugliest House in America aired between Jan. 3 and Jan. 7, viewers saw Retta — best known as a star of Parks and Recreation and Good Girls — tour 12 "design-challenged" homes with palpable apprehension.
Article continues below advertisement
"I am certain these were 12 of the ugliest houses in America," the actress said in a press release. "Trust. I had to walk through them all. There were so many stunningly bad design choices. Why would someone want an oversized statue of Poseidon in their driveway? I don't know, but God bless. I was just happy and, to be honest, relieved to help one family get the home of their dreams."
But the show wasn't just a cavalcade of laughing-stock realty. In the final episode, Retta announced which house claimed the title of the ugliest house in America, and that house underwent a $150,000 renovation from Alison Victoria, star of HGTV's Windy City Rehab. (Spoiler alert: Bring Me the News reports that the winner was a Tennessee house that had glitter on the ceilings… and cameras in every room!)
Article continues below advertisement
HGTV is still seeking "ugly-house homeowners."
A casting call on the HGTV website says the cable network is "now casting ugly-house homeowners." (Good thing they didn't phase it "ugly homeowners," are we right?)
"Does your house have some 'questionable' design choices? Funky colors? Clashing wallpaper or carpet patterns? Outlandish layouts and furniture? Eccentric finishes?" the network asks. "Are you no stranger to crazy reactions when guests walk into your home? We'd like to hear from you. And see your pictures!"
Article continues below advertisement
According to the casting call, Big Fish Entertainment — the production company behind Ugliest House in America — is currently casting "fun and dynamic" homeowners from all around the United States who "own their house's flaws and are in need of a major home renovation."
If you match that description or know someone who does, HGTV says you can send descriptions and recent photos of both yourself and the home in question to housecasting@bigfishusa.com, along with your name, age, location, occupation, and contact info.
Meanwhile, you can catch Ugliest House in America in repeats on HGTV or streaming on Discovery+.