Here's How to Play the Rage-Inducing 'OnlyUp' 'Fortnite' Map
Finding and playing the 'OnlyUp' 'Fortnite' map is easy, but beating it is another story. Here's how to access the Creative 2.0 map.
The indie darling, Only Up!, is the latest game to take the internet by storm. It sees you climbing higher and higher into the sky by carefully navigating a series of beams, platforms, and walkways – and it's an incredibly stressful (but fun) experience.
Now, fans of the game are bringing Only Up! to life in Fortnite. Here's how to play the Only Up! map in Fortnite, along with some tips to help you reach the finish line.
Article continues below advertisement
How to play the 'Only Up!' map in 'Fortnite'.
If you want to play the Only Up! map in Fortnite, you'll need to use island code 4366-9611-6988 to access the Creative 2.0 level. The map is called OnlyUp Fortnite! and was created by "army," and it's just as challenging as its source material.
Unsure of how to access Creative 2.0 maps? Here's a step-by-step guide to get you into a game of OnlyUp Fortnite!
Article continues below advertisement
Launch Fortnite.
Navigate to the "Game Mode" menu.
Find the "Island Code" section.
Enter 4366-9611-6988.
Confirm your selection, then you can dive into a private game.
The map can also be found in the "Deathrun and Parkour" category while searching under the "Discover" category.
Tips to beat the 'OnlyUp Fortnite!' map.
The OnlyUp Fortnite! map has you scaling random obstacles as you try to climb higher and higher into the sky. You'll see a timer tracking your progress along with your current height. The top of the map is just beyond 3,700m – meaning you've got a long slog ahead if you want to reach the end.
Here are a few tips to help you beat the OnlyUp Fortnite! map.
Article continues below advertisement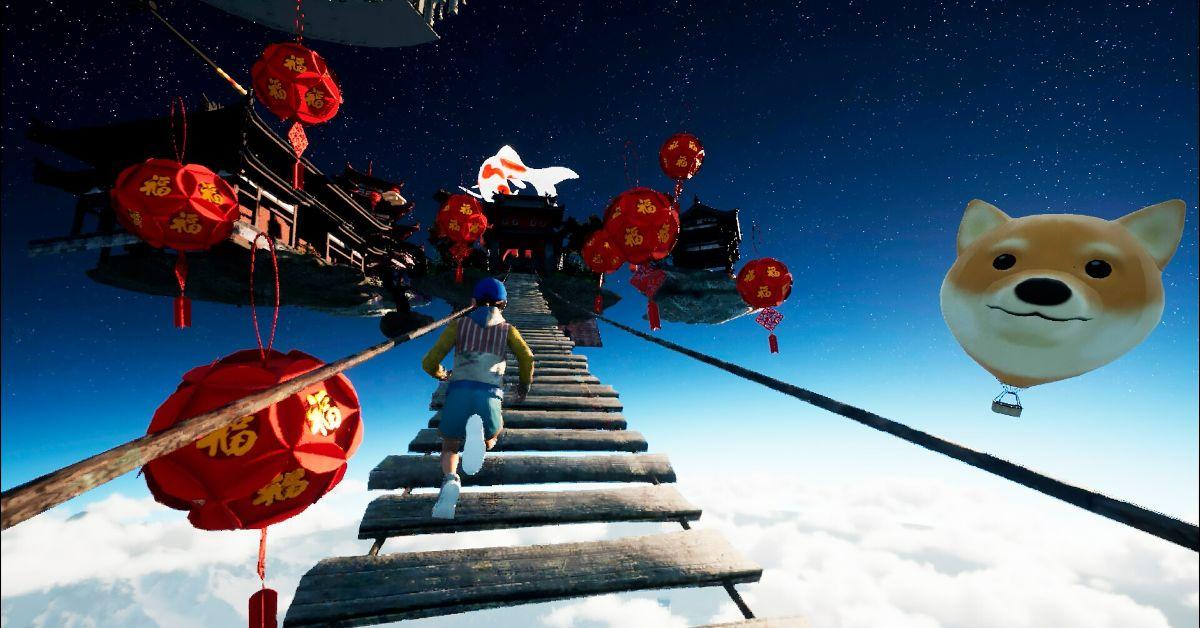 Take your time! If you're new to the map, it can be tempting to rush through it. Instead, go slow and master each obstacle that comes your way.
Take advantage of your ability to mantle. This can save you from a potential fall when jumping long distances.
Sprint and jump to cover greater distances.
Don't get frustrated. You're going to fall dozens of times before making it to the end, and if you get frustrated, you're more likely to make another mistake.
Article continues below advertisement
Treat the easy sections with respect. There are a few portions of the map that seem easier than the rest, but it still only takes one small misstep to send you back to the start.
Watch for hidden pitfalls! There are some parts of the map that hide pitfalls out of sight. Specifically, be cautious around tall grass, as you never know what's waiting for you just a few feet ahead.
Remember, there are no checkpoints or save spots in OnlyUp Fortnite! That means you'll have to make it through the entire adventure in a single attempt. Few people are able to complete the entire challenge, so don't be surprised if you never make it about 3,700 meters.
If you're looking for something a bit more manageable, consider checking out some of the new quests in Fortnite Chapter 4 Season 3, which reward you with tons of XP and are much easier to complete than this vertical map.