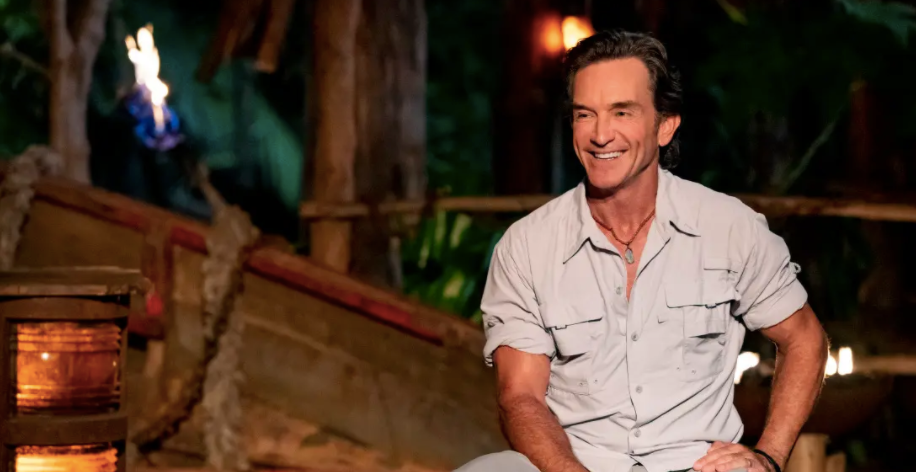 The 'Survivor' "Game Within the Game" Could Reveal a Clue to Find a Hidden Advantage
By Katie Garrity

Nov. 4 2021, Updated 10:29 a.m. ET
When it comes to professional sports, fans love to get in on the action. While many spectators like to join in on fantasy leagues, reality TV has started to figure out how to get their viewers excited to interact with their shows. Now that the finale is upon us, the Game Within the Game might even give us a hint as to where the actual players can find a hidden immunity idol.
Article continues below advertisement
For its latest season, legendary CBS show Survivor has announced a new "Game Within the Game" that audience members can play. Each week, the "Game" has three parts: a rebus puzzle, a word puzzle, and a strategy test that hints at what's to come in the next episode. So, how do you join in on the action? We have all the details below!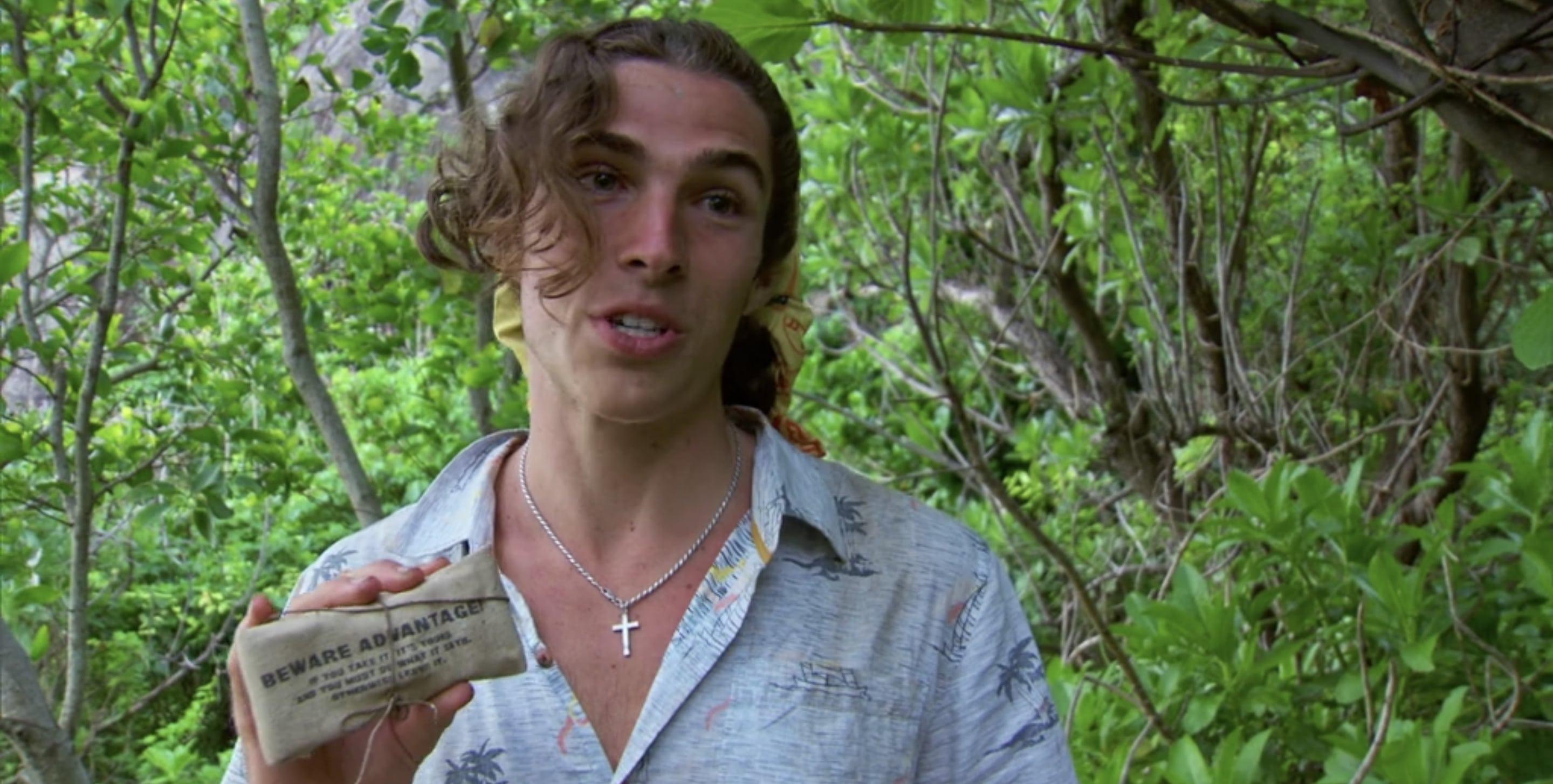 Article continues below advertisement
How can audiences play the "Game Within the Game"?
Survivor 41 kicked off with Jeff Probst welcoming viewers back after the show's two-year hiatus. He promised that Survivor is going to be all about fun this season. And by fun, Jeff meant that there would be a whole bunch of new twists and turns that keeps players on their toes and viewers on the edge of their seats.
In his introductory remarks, Jeff also invited fans to become more active participants in this season, as co-conspirators in the game rather than passive viewers. He went on to explain two new twists: the "Beware Advantage" for players on the island and the "Game Within the Game" for fans at home.
Article continues below advertisement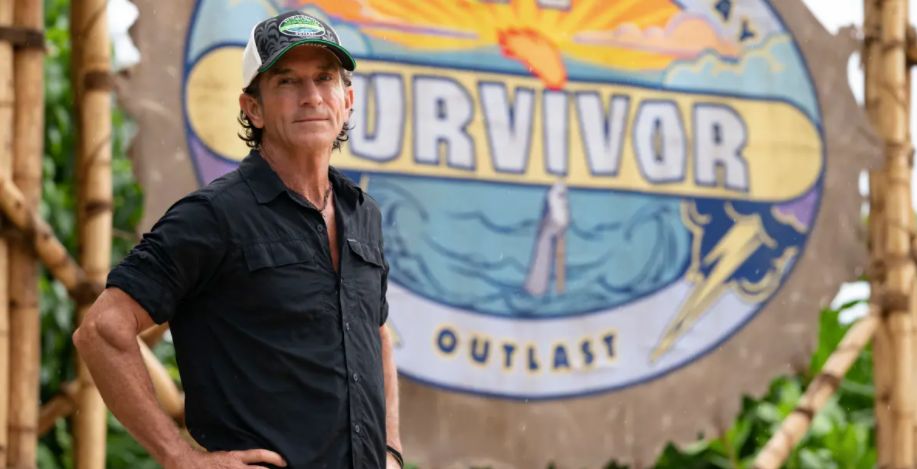 "We have something brand new that is specifically designed for younger, future Survivor players," Jeff said, before going on to explain the Game Within the Game. Each week, audiences can find a hidden rebus puzzle somewhere in the episode, solve it, and submit their answers online at the official Survivor Game Within the Game website.
Article continues below advertisement
What was the most recent clue for the Game Within the Game?
Now, every episode, viewers can go to the website for Survivor's Game Within the Game to solve each episode's puzzles. Solving the rebus puzzle will give players a word puzzle to figure out but, Jeff explains, it's important to do the word puzzle as soon as possible. "Put a clock on it. Imagine there are 10 other players. They're trying to solve it too and you want to solve it first."
The final rebus puzzle is a common phrase that Jeff says at every tribal council, but the most important time he says it is at the final tribal. The answer is, "I'll go tally the votes," which unlocks Jeff's final clue video. Instead of giving us more letters though, he tells us that all the words we've unlocked so far are the letters to unscramble for a larger phrase.
Article continues below advertisement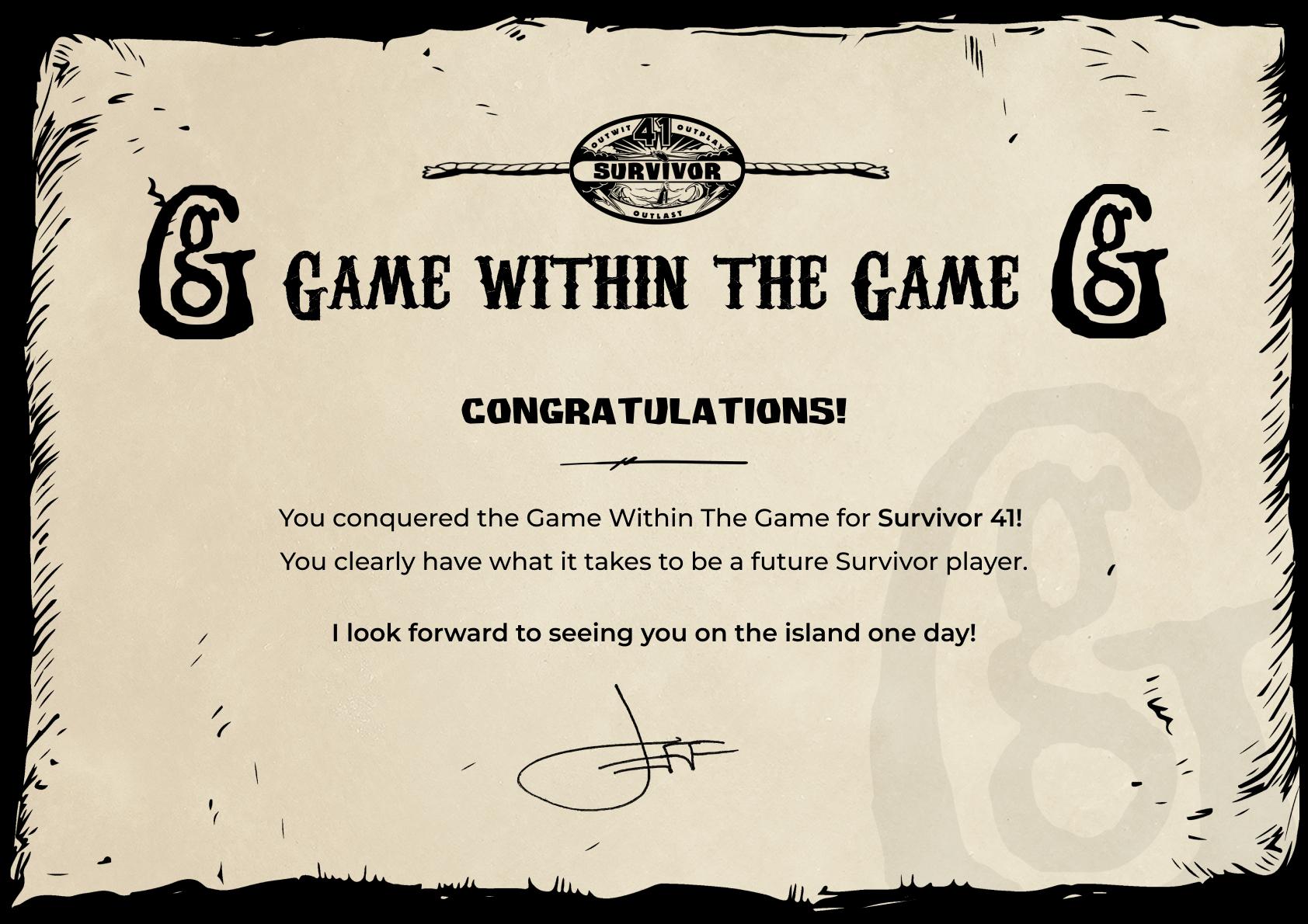 Thanks to some symbols above and below every letter, we're able to unscramble the letters into which words they're in, and from there, solve the larger puzzle, which is, "Your treasure hangs where the trees love to dance." Not only is this an actual puzzle contestants need to solve in the finale, but it could be a clue to where a hidden immunity idol or advantage can be found.
Tune into the 3-hour finale special of Survivor on Dec. 15 on CBS at 8 p.m EST.