'Survivor' Might Be the Most Dangerous Reality Show, but Is It the Most Deadly?
Has anyone died on 'Survivor'? In 44 seasons, there have been some truly scary injuries and medical evacuations. But has anyone died while filming?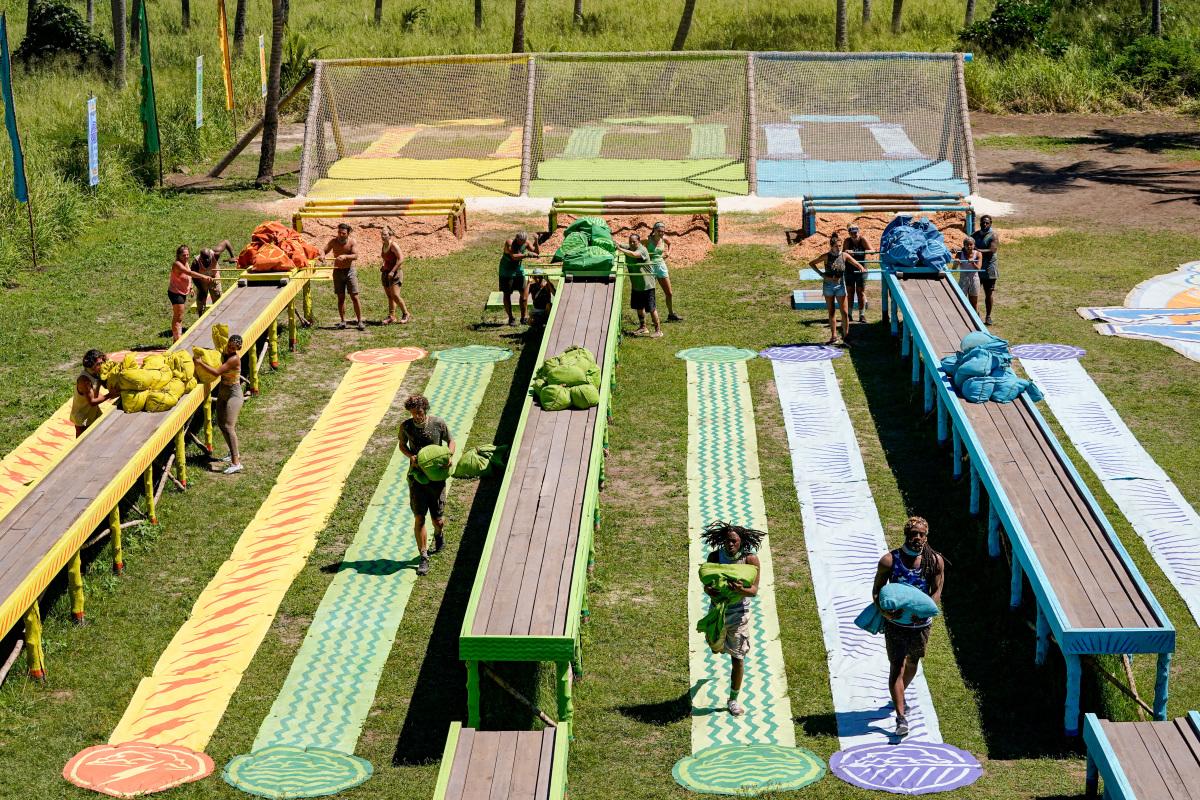 When we think of grueling reality television competitions, no show is more iconic than Survivor. On air since 2000, Survivor and its host, Jeff Probst, have become part of the American lexicon. Now, Survivor 44 is in full swing, and the show is more popular than ever as fans, both new and old, are totally immersed in the wild reality show. However, it's not without its tragedies. Has anyone ever died on Survivor? Here's what we know.
Article continues below advertisement
Has anyone ever died on 'Survivor'?
Despite producers taking the living in dangerous conditions, starving, and pushing their bodies to the limit in physical challenges, no player has ever died on the American Survivor. Sadly the same cannot be said about its international spin-offs, but we'll get into that in a bit.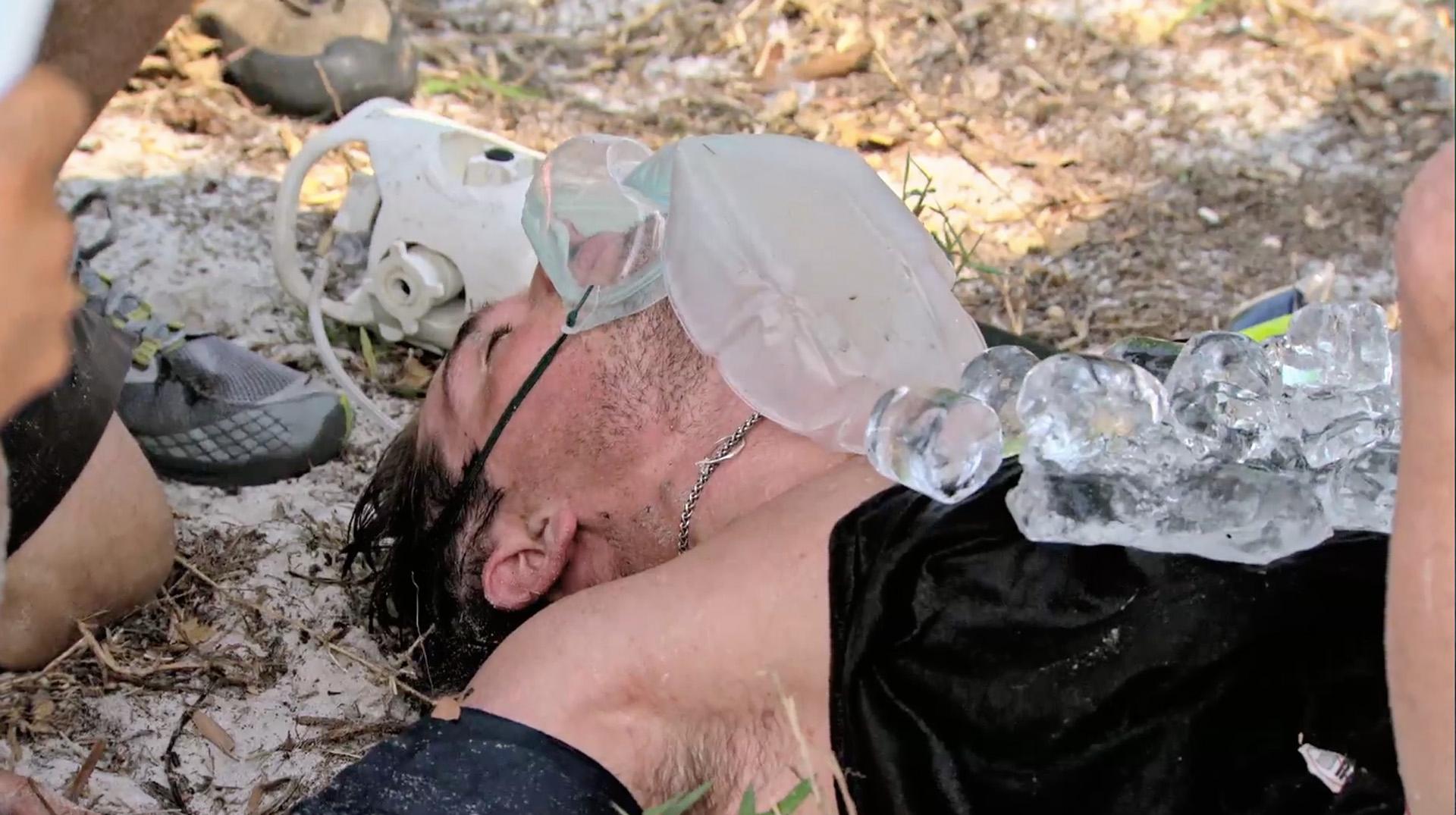 Article continues below advertisement
Although accidents have happened, the producers of Survivor take the lives of the contestants very seriously. Every time a contestant is in a life-threatening, or even life-changing situation (such as potentially losing a limb), the medical team can make an executive decision to evacuate them from the show.
Jeff Probst spoke with EW in 2016 after Survivor: Kaôh Rōng, a season many fans remember as having the worst medical emergency in all of Survivor history, which affected three players simultaneously.
Jeff explained, "As for our medical department, I could write for hours and still not say enough good things about Dr. Joe Rowles and his team."
Article continues below advertisement
Although no one has ever died on the American 'Survivor,' several beloved players have died since they appeared on the show.
Hundreds of contestants have played Survivor since the series began to air, and some have died since their appearances on the show. From Season 1, Survivor: Borneo, B.B. Andersen, who was 64 at the time of filming, died in 2013.
Rudy, who came in third on Borneo, also died in November 2019 at the age of 91 due to "complications from Alzheimer's disease," per EW. He was such an iconic player, who played the game at 72 years old, that Jeff tweeted about the loss.
Article continues below advertisement
Other players have also died since they appeared on the show. Caleb, the likable partner of villainous Colton in Blood vs. Water, died in a tragic train accident at the age of 27.
WWE wrestler and China castaway Ashley Massaro reportedly died by suicide in 2019. Also, Gabon contestant Dan Kay died at the age of 40 from unknown causes.
Several castaways have battled with cancer and other illnesses. Ethan Zohn is a famous Survivor alum who survived blood cancer and advocates for cancer research. Ethan remains an inspirational player, but many other Survivor players didn't make it through.
Article continues below advertisement
Sadly, we lost Sunday Burquest from Millennials vs. Gen X, Angie Jakusz from Palau, and Jenn Lyon also from Palau all too soon to cancer. And NBA all-star and Brains vs. Brawns vs. Beauty contestant Cliff Robinson died in 2020 after a battle with lymphoma.
Article continues below advertisement
Deadline reported that Survivor: Thailand runner-up Clay Jordan died in May 2022 mere months after losing his wife Linda. He was 66. Unfortunately 2022 saw another death when Survivor: Nicaragua's older group hero Dan Lembo died at age 75 from an "incurable brain disorder called progressive supranuclear palsy," via TMZ.
That year also saw the deaths of Roger Sexton of Survivor: Amazon — who died at age 76 after a battle with Lewy Body Dementia — and Ralph Kiser from Survivor: Redemption Island, who suffered a fatal heart attack at the age of 56.
The first loss of 2023 came in the form of underdog favorite Keith Nale from Survivor: San Juan Del Sur who fans grew to love as the show progressed. He left in fourth place and was invited to duke it out on Survivor: Second Chances. Throughout both runs, Keith was always cracking jokes. In January 2023 he was diagnosed with cancer and died on April 18.
Article continues below advertisement
Several contestants have died while filming international spinoffs of 'Survivor.'
On March 22, 2013, French Survivor contestant Gerald Babin died after a series of cardiac arrests due to dehydration, per The Hollywood Reporter. This occurred the first day of filming, following the initial two challenges. The BBC later reported the suicide of Dr. Thierry Costa, who took his life after media reports criticized the length of time it took him to treat Gerald.
Article continues below advertisement
In the Bulgaria Survivor, 53-year-old Moncho Vodnicharov also collapsed and later died from a heart attack in 2009. The CBC stated that he "died after completing a challenge."
Also in 2009, "Saad Khan, 32, was swimming across a lake while wearing a 15-pound (7-kilogram) backpack when he called out for help and then disappeared underwater" while filming Pakistan Survivor, per The Hollywood Reporter. Sadly the crew could not find him. His body would later be recovered by divers.
There have been some life-threatening injuries on 'Survivor,' too.
Host Jeff Probst has said the triple medical emergency on Survivor: Kaôh Rōng was the scariest thing he's experienced on the show. Two players needed medical attention before Caleb was so far gone that he had to be evacuated on a helicopter. But luckily, he made it out alive and was able to return for another season.
Article continues below advertisement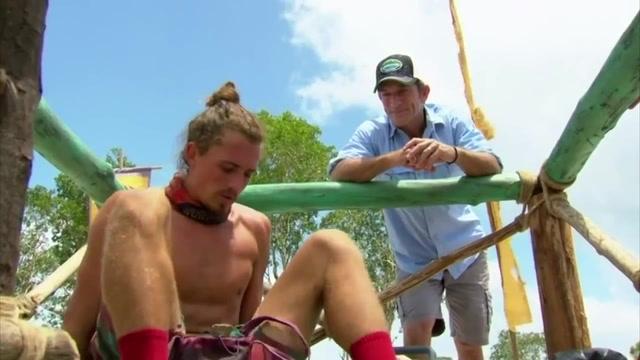 One of the most memorable medical evacuations, though, was in Survivor: The Australian Outback, Season 2, when Michael Skupin burned his hands so badly that his skin was falling off. He also decided to return many years later, when viewers saw his clumsiness make a comeback as well.
Survivor: Micronesia also saw two medical evacuations with two favorites: Jonathan Penner and James Clement, who both had serious infections from cuts that hadn't been attended to.
But the scariest medical dilemmas are when players lose total consciousness. It happened to Joe and Lauren on separate seasons during stamina challenges when they pushed themselves too hard. Luckily, they both came to quickly enough. On the other hand, Caleb and Russell both famously passed out during and after challenges, and were so far gone that Jeff thought they might have been lost for good.
New episodes of Survivor air Wednesdays at 8 p.m. EST on CBS.