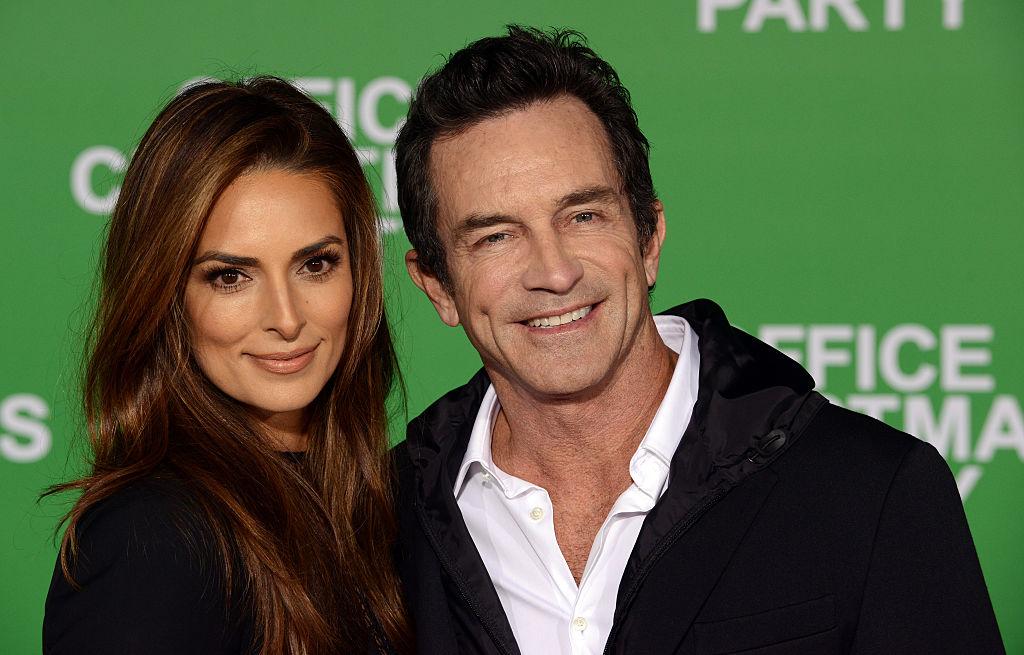 Who's 'Survivor' Host Jeff Probst's Wife?
By Gina Vaynshteyn

Feb. 12 2020, Updated 9:24 p.m. ET
By this point, Jeff Probst is basically an icon. The host (and executive producer) of all 39 seasons of Survivor is known for making the show what it is, and he couldn't do it without his sass, go-to button-down shirt, and of course, his wife. The 58-year-old is married to Lisa Ann Russell, but this isn't his first marriage or relationship. Jeff was married to psychotherapist Shelly Wright from 1996-2001 and also dated a former Survivor contestant before meeting Lisa Ann.
Article continues below advertisement
First: Who's Lisa Ann Russell?
The 47-year-old former model and actress was born in Sterling, Illinois, but moved to California to pursue her dream of modeling and acting. Lisa Ann modeled for Revlon before she attended college. After, she made a guest appearance on Saved by the Bell: The College Years in 1993. She's had small roles in (small) movies like Twisted Love (1995), and Sinbad: The Battle of the Dark Knights (1998). Later in 2013, she appeared on The Jeff Probst Show.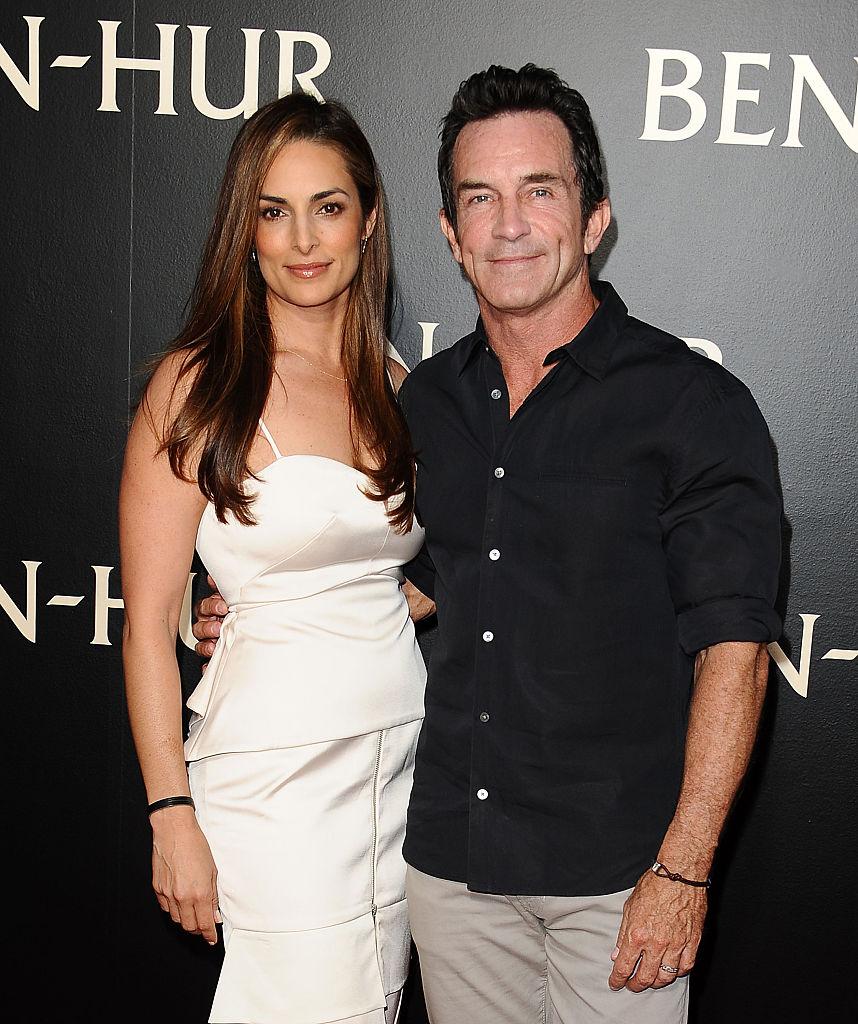 Article continues below advertisement
Before marrying Jeff, Lisa Ann was married to actor Mark-Paul Gosselaar. In fact, the two were together for about 15 years (from 1996-2011) and share two kids together (Michael and Ava, age 16 and 14, respectively). Lisa Ann and Jeff met at Survivor producer Mark Burnett's holiday party, according to Glamour Biz.
Is it true that Lisa Ann wants Jeff to quit 'Survivor'?
Rumor has it, according to Radar Online, that Lisa Ann would like Jeff to retire already. A source told the outlet back in 2017, "Jeff loves his crazy job and the very peaceful home life he goes home to when he's not shooting, but his wife Lisa wants him home permanently...Now that her kids [and Probst's stepchildren] are teenagers, Lisa needs his help more than ever... She says the family doesn't need the Survivor money and that they're completely set for life." It's unconfirmed whether that's true or not, but sounds like Jeff is staying put.
Article continues below advertisement
Who else has Jeff Probst dated? His relationship with Julie Berry:
Back in 2004, Jeff hit it off with one of his Season 9 Survivor contestants, Julie Berry (39). They broke up in 2008. According to People, Jeff emailed Julie as soon as the show ended — so as far as we know, both parties kept things professional during the filming process. Jeff told the celeb news outlet, "Once we started spending some time together, I didn't have any doubt... all the questions about how you meet and any potential obstacles, they fade away like an old dry leaf."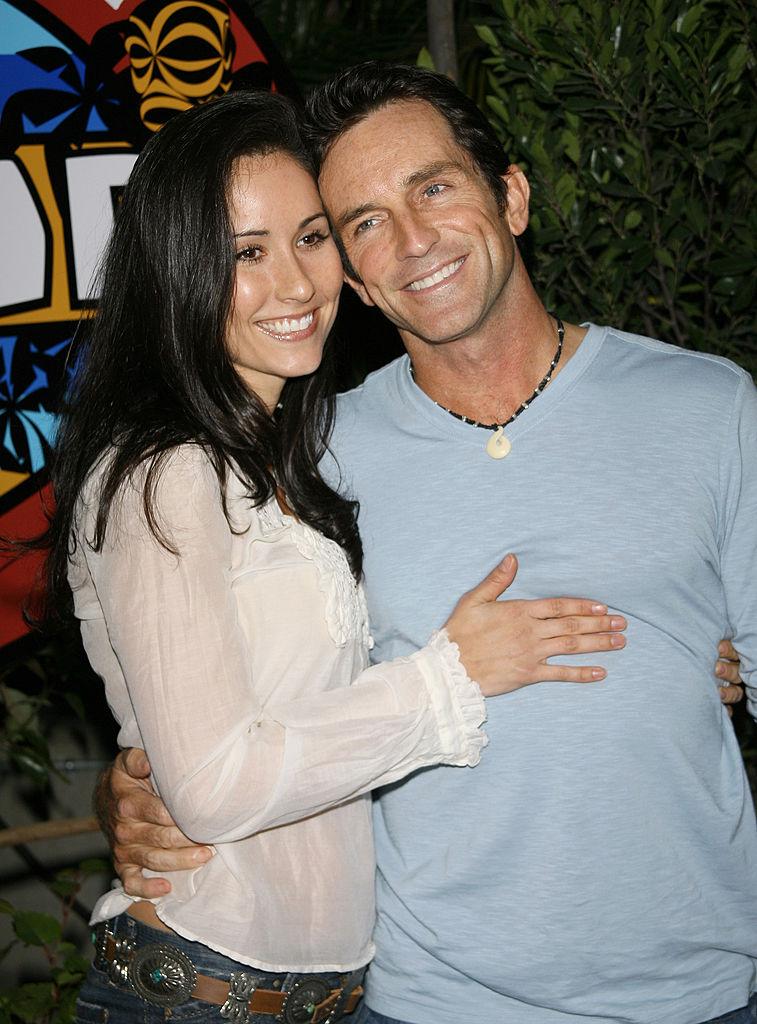 Article continues below advertisement
He added, "I'm with her. I'm with her family, and there ain't no turning back. When you find it, you know and now I get it." Jeff and Julie made it #official at the Survivor: Vanuatu reunion, according to Men's Health.
Sadly, Jeff and Julie broke up a little less than four years later, but it's unclear why. Both were really quiet about their separation, which is totally cool. Everyone deserves their privacy. Since then, Julie has worked as a story assistant as well as a producer on a couple shows like Dancing with the Stars and The Bachelor. She's currently a therapist in Los Angeles, according to her LinkedIn profile. 
Article continues below advertisement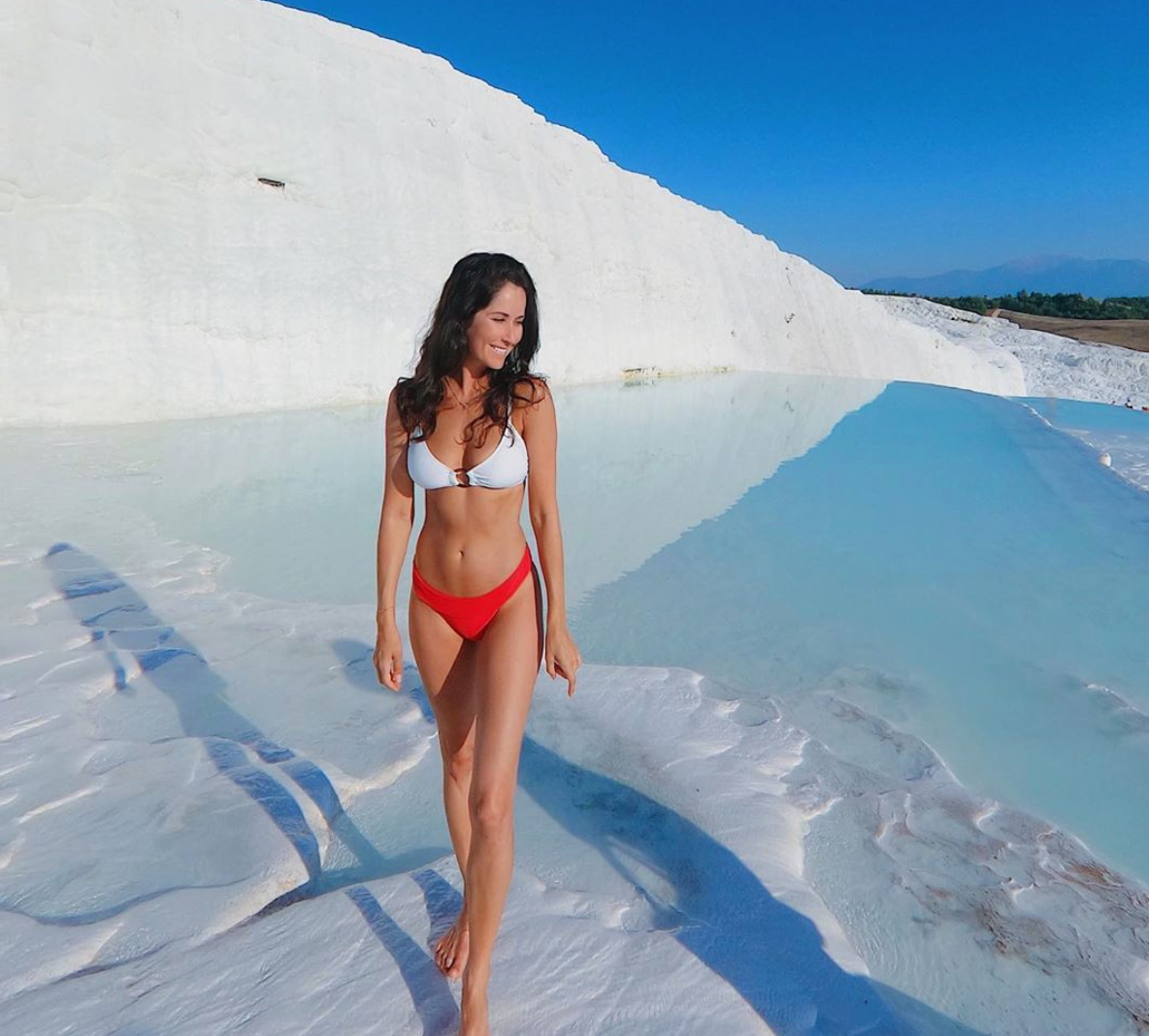 Julie and her travel partner, The Bachelorette's Kasey Stewart broke a world record in February 2018 after they flew to all seven continents in three days, 20 hours, and four minutes and 19 seconds (the fastest time, ever). So, yeah, she's doing just fine. It sounds like both Jeff and Julie found happiness in other places!