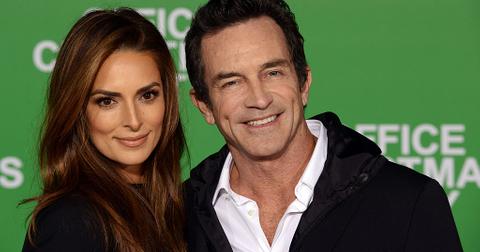 Who's 'Survivor' Host Jeff Probst's Wife?
By Gina Vaynshteyn

Updated
By this point, Jeff Probst is basically an icon. The host (and executive producer) of all 39 seasons of Survivor is known for making the show what it is, and he couldn't do it without his sass, go-to button-down shirt, and of course, his wife. The 58-year-old is married to Lisa Ann Russell, but this isn't his first marriage or relationship. Jeff was married to psychotherapist Shelly Wright from 1996-2001 and also dated a former Survivor contestant before meeting Lisa Ann.
First: Who's Lisa Ann Russell?
The 47-year-old former model and actress was born in Sterling, Illinois, but moved to California to pursue her dream of modeling and acting. Lisa Ann modeled for Revlon before she attended college. After, she made a guest appearance on Saved by the Bell: The College Years in 1993. She's had small roles in (small) movies like Twisted Love (1995), and Sinbad: The Battle of the Dark Knights (1998). Later in 2013, she appeared on The Jeff Probst Show.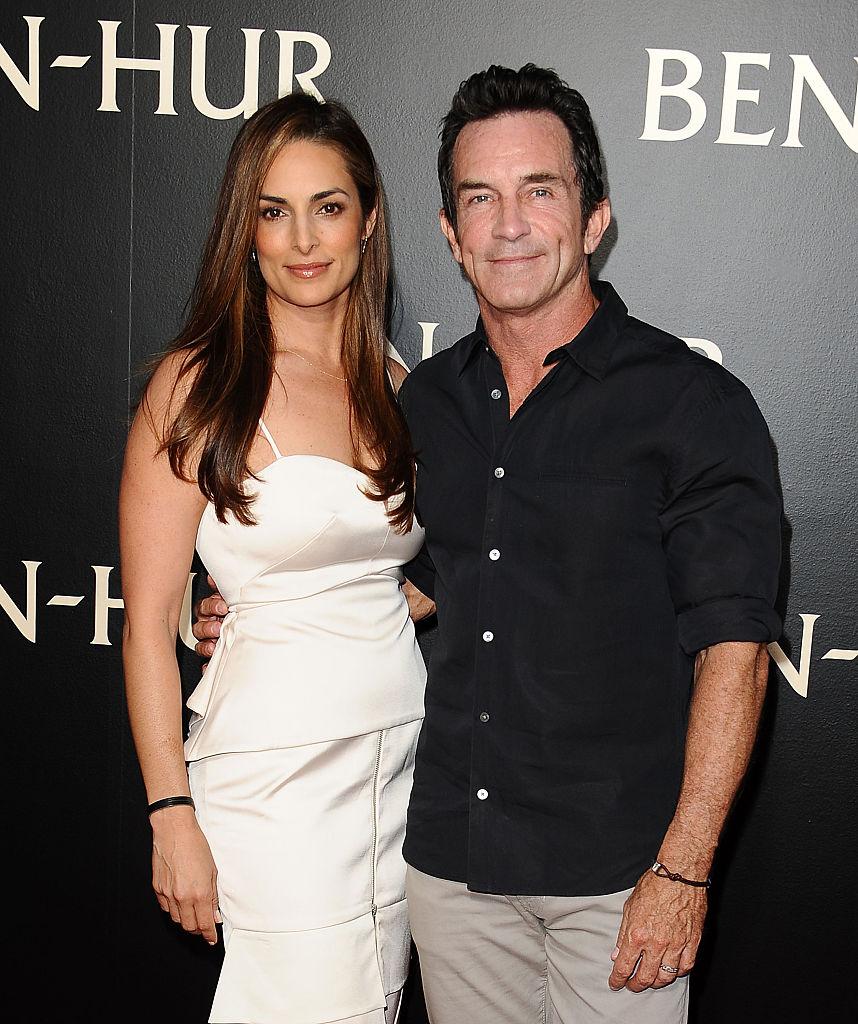 Before marrying Jeff, Lisa Ann was married to actor Mark-Paul Gosselaar. In fact, the two were together for about 15 years (from 1996-2011) and share two kids together (Michael and Ava, age 16 and 14, respectively). Lisa Ann and Jeff met at Survivor producer Mark Burnett's holiday party, according to Glamour Biz.
Is it true that Lisa Ann wants Jeff to quit 'Survivor'?
Rumor has it, according to Radar Online, that Lisa Ann would like Jeff to retire already. A source told the outlet back in 2017, "Jeff loves his crazy job and the very peaceful home life he goes home to when he's not shooting, but his wife Lisa wants him home permanently...Now that her kids [and Probst's stepchildren] are teenagers, Lisa needs his help more than ever... She says the family doesn't need the Survivor money and that they're completely set for life." It's unconfirmed whether that's true or not, but sounds like Jeff is staying put.
Who else has Jeff Probst dated? His relationship with Julie Berry: