Frankinship's 'Survivor 44' Showmance Is Over, but Their Romance Is Still on Fire
The 'Survivor 44' showmance between Frannie and Matt has come to an end after Matt was voted out. But is Frankinship still together?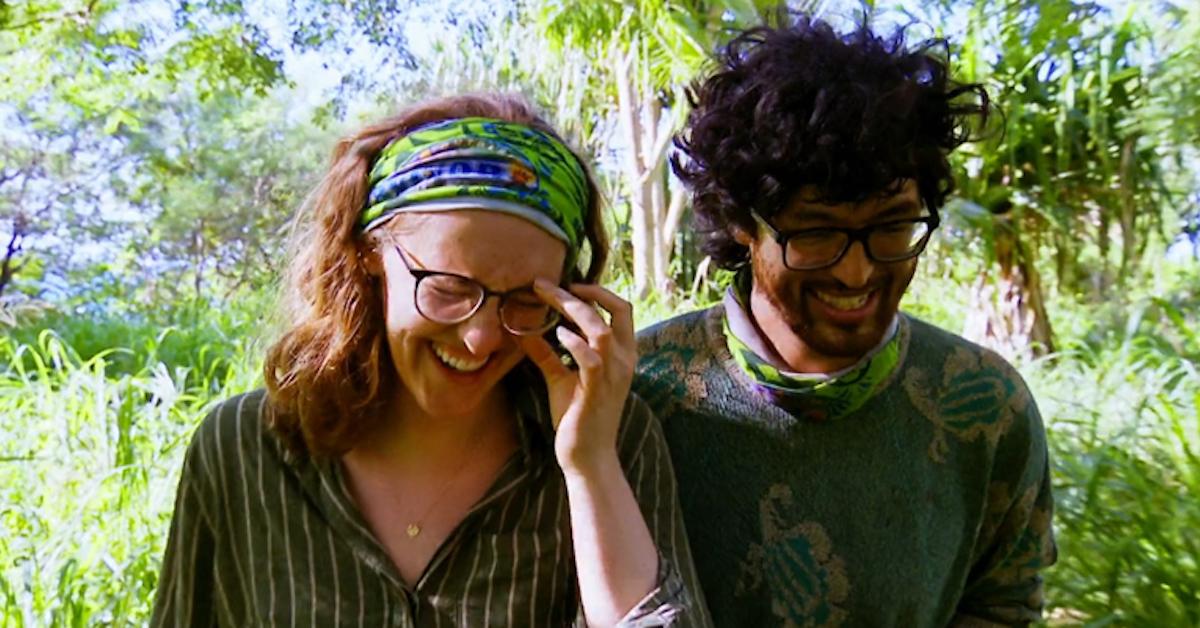 Spoiler alert: This article contains minor spoilers for Survivor 44, Episode 7.
There's plenty of cutthroat competition on Survivor, but occasionally contestants on the CBS reality series will form genuine bonds. Past seasons have seen not just alliances for the sake of the game, but genuine friendships and even the occasional reality TV romance!
The latter hasn't happened in a very long time — but that's about to change in Survivor 44.
Article continues below advertisement
The chemistry between two Survivor 44 contestants, Matt Blankinship and Frannie Marin in the Soka tribe, aka #Frankinship, was undeniable from the get-go. The romantic subplot of Season 44 was afoot ... until they were fated to a Shakespearean ending.
Before the season, host Jeff Probst discussed the Survivor 44 showmance we now call Mannie or Frankinship. Read on for Jeff's thoughts on Frannie and Matt's love connection and to see if they're still together after Matt was sent home.
Article continues below advertisement
The 'Survivor 44' showmance is between Frannie Marin and Matt Blankinship.
After the Survivor 44 premiere aired on March 1, CBS wasted no time teasing the potential showmance. 23-year-old Frannie, a research coordinator from Cambridge, Mass., immediately caught the eye of 27-year-old Matt, a software engineer, who currently lives in San Francisco, Calif.
Article continues below advertisement
Though the two live on opposite sides of the country, they developed a quick rapport upon their arrival in Fiji, where Survivor 44 was filmed. The season's second episode title, "Two Dorky Magnets," a quote coined by the sit-out queen Claire Rafson, is even a reference to Frannie and Matt's showmance.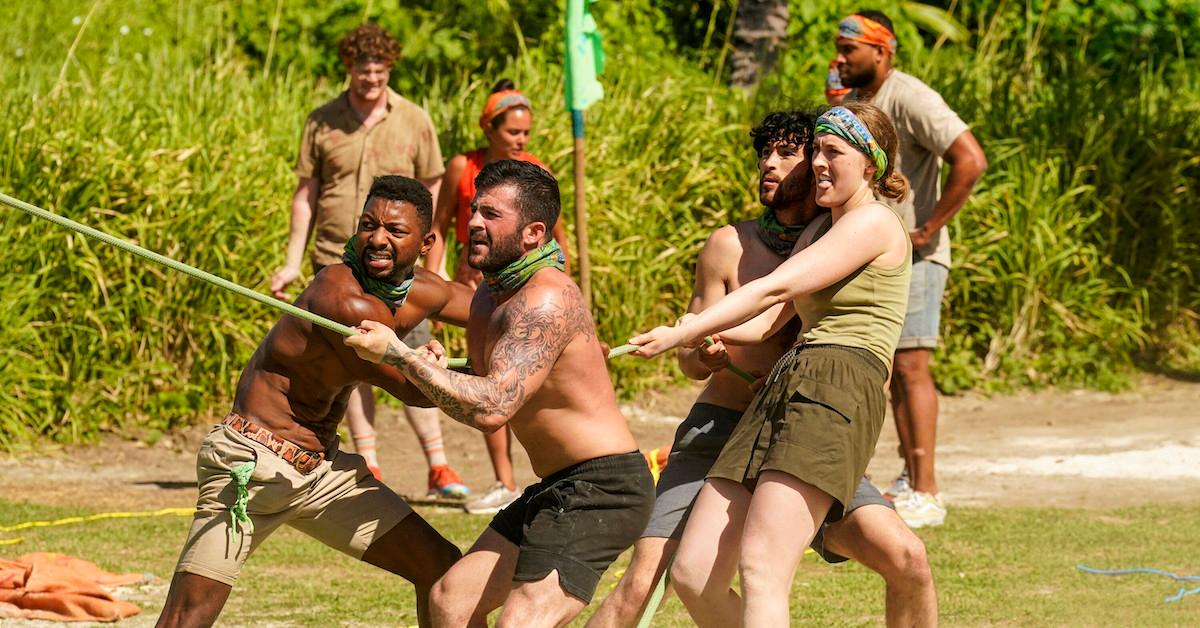 Article continues below advertisement
Ahead of the season, Jeff even gushed about the showmance to TV Insider. He focused on how Frannie and Matt have the first in-game connection in years.
"[It's] our first showmance in a very long time," he enthused. "I won't say anything other than if it lasted, it would make me very happy."
Are Frannie and Matt still together from 'Survivor 44'? Yes, they are!
The big question on all our minds now is if Frannie and Matt are still together after Episode 7. In the episode, the two are forced onto separate beaches after Frannie wins the individual immunity challenge, and Matt has to fight for his life without his shot-in-the-dark or fake idol.
Heidi even uses her Control the Vote advantage to save Matt, but he goes home anyway. On his way out, he adorably says, "I'm proud of you, Frannie, for winning today."
Article continues below advertisement
In Episode 5, Matt confesses, "Right now, my blind spot is Frannie because I like her a lot … I feel like there's a little spark between us." Matt hasn't been shy about his crush on Frannie or about his major breakup before going on Survivor. This does, however, feel like Frannie's first time sharing her true feelings.
Article continues below advertisement
"I don't not have a crush on Matt," she says in a confessional. "When this game is over, me and Matt are gonna go out for Ethiopian food together and whatever happens happens. Matt's somebody I would date in real life and if it comes to that after this game is over then I would be as pleased as punch."
As she giggles, the producer remarks, "I see you blushing a little bit!" which is a rare deviation from Survivor's normal talking-head format.
Article continues below advertisement
Although we're all upset that Matt was voted out, the bright side is that he can update us on his relationship status during his exit interviews. We know that he spoke at least with Mike Bloom and Rob Cesternino, two of Survivor's most popular pundits, and Mike took to Twitter to update all of us before sharing the full interview.
Article continues below advertisement
Without an old-school reunion, Matt could give Mike all of the tea right after his vote-out. "Just finished talking with Matt and excited to confirm that Frankinship is FULL SPEED AHEAD!" Mike revealed. "He says he and Frannie have gone to Ethiopian food and beyond, and are very happy." What is beyond?! We're all eager to find out.
Even though #Frankinship didn't outlast the competition, we're ecstatic that it survived in the real world.
Survivor airs Wednesdays at 8 p.m. EST on CBS.