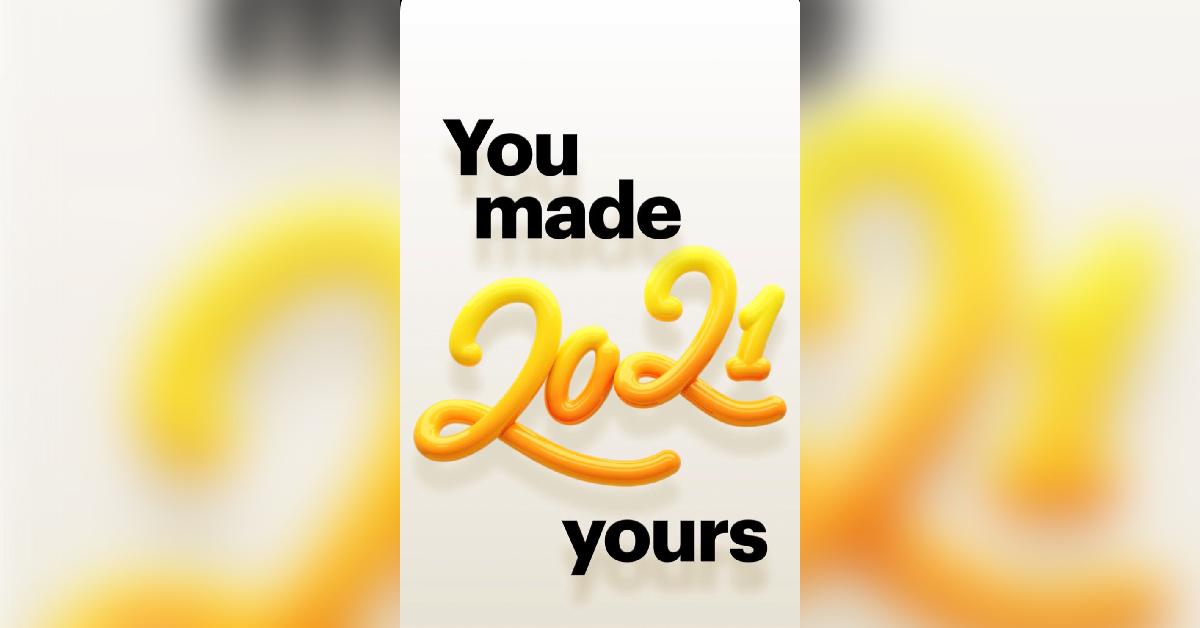 Not Everyone Is Proud of Their Snapchat Wrapped
It's the end of another year, which means it's time for all of your favorite social media sites to send you their year-end wrapped summary. Spotify's wrapped feature is often a favorite of many, leading other sites like TikTok, Apple Music, and even Twitch to release versions of their own.
Article continues below advertisement
Of course, Snapchat also had to hop on the trend, using photos and videos you've saved throughout the year in its own 2021 wrapped. Here's how to see your personalized Snapchat year-end highlights.
Article continues below advertisement
Here's how to see your Snapchat wrapped. You can access you Year End Story right in the app.
The Year End Story features some of your personal highlights from the year, curated by Snapchat. This is made up of many of the photos and videos you shared on the app (specifically the ones you saved to your app's Memories).
To access your Year End Story, all you have to do is go to the Memories tab, which can be accessed by either swiping up on the camera tab or tapping the images icon next to the capture button on the camera tab.
Your Year End Story should be displayed at the top of the Memories tab. The feature launched at 1 p.m. locally on Dec. 14, so if you haven't been able to see yours yet, be sure to update the app. From here, you can see Snapchat's curation of your memories, featuring things like moments of laughter, late-night snaps, and photos of your furry friends.
Article continues below advertisement
If you've updated your app and you still don't see the Year End Story, it's possible you didn't save enough memories throughout the year. The only way to fix this is to use Snapchat more in the following year so you'll have enough memories for it to replay for you.
Unfortunately, once you watch the story, it'll only be available for 24 hours. Like all things on Snapchat, it'll disappear for good afterward, so if you enjoy any of the moments from your Year End Story, be sure to save them.
Article continues below advertisement
People are sharing the cringiest parts of their Snapchat Wrapped online.
While your Spotify Wrapped may be something you want to share with your friends online (if you weren't one of the people who played Bo Burnham's "Inside" on repeat), for many their Snapchat wrapped was not.
Of course, all of the Year End Stories are created using an algorithm — meaning many found the images in their story not quite lining up with the prompts.
Article continues below advertisement
Many have shared some of the highlights online, but instead of showing off some of your best moments, Snapchat's memories seem to be filled with many people's worst.
Article continues below advertisement
Many of the "early morning" snaps shared online are of students crying over papers they have yet to finish or of mornings coming back from bars, while others joke about how theirs were full of inappropriate pictures.
Article continues below advertisement
If you're an avid user of Snapchat, maybe your Year End Story will be filled with fun memories to look back on. For others, it might just be a montage of out-of-context images and less-than-stellar moments.