How to Turn Off Restricted Mode on Your TikTok Account
TikTok's restricted-mode setting filters the content on your page, preventing some videos from appearing on your feed. Here's how to turn it off.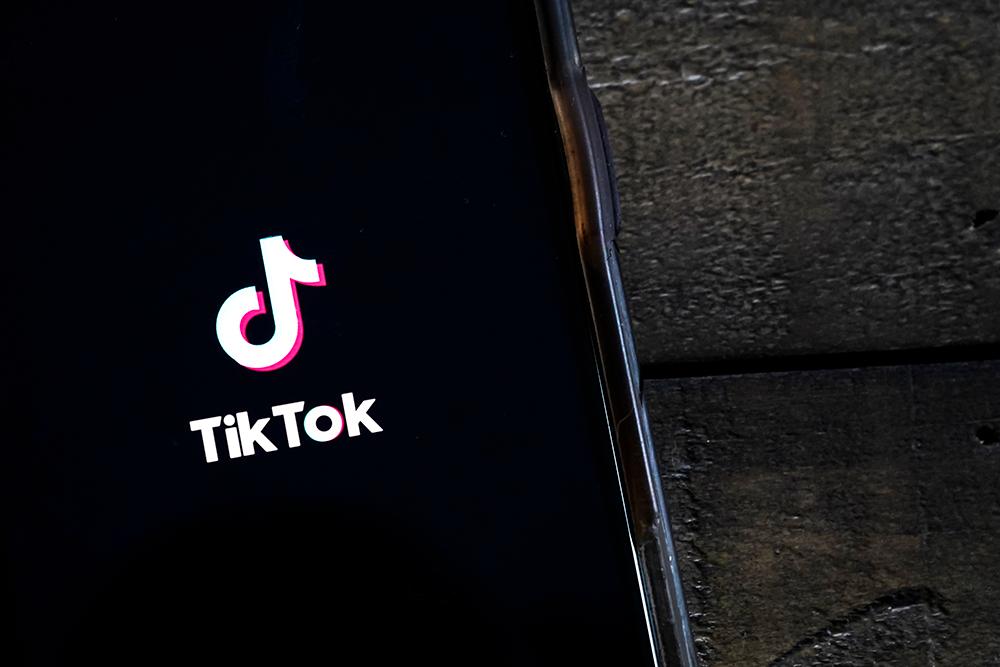 In a time when social media has become such a prominent part of our lives, it makes sense that there's an influx of content online that may not be good for younger audiences. As certain sites and apps rise to prominence, the developers are creating ways to make the content more age-appropriate. That's what TikTok's restricted mode is meant to do. But is there a way to turn it off?
Article continues below advertisement
What is restricted mode on TikTok?
As the average age of social media users continues to lower with more children and teenagers making accounts, it's understandable that these outlets have begun to create ways to make online spaces safer for younger audiences.
To make it easy for parents to limit what their child sees on their TikTok feed, the app had enabled a restricted mode, filtering any potentially harmful content that may come up on one's For You page.
Article continues below advertisement
If you're a frequent TikTok scroller, then you've probably seen some of your favorite creators complain about their content being marked as inappropriate, or found themselves shadowbanned as a result of videos the developers have deemed less-than-appropriate for some audiences. While there are definitely flaws in the system, you should know that enabling restricted mode will prevent this content from appearing on your feed (whether or not it's actually inappropriate).
This does not change the rest of the account's privacy settings; if you want to make your account private (or public) or restrict comments, views, duets, and stitches, you'll have to change those settings separately in your account's privacy settings. These settings, though, cannot be passcode restricted, so they can be changed at any time by whoever is using the account.
Article continues below advertisement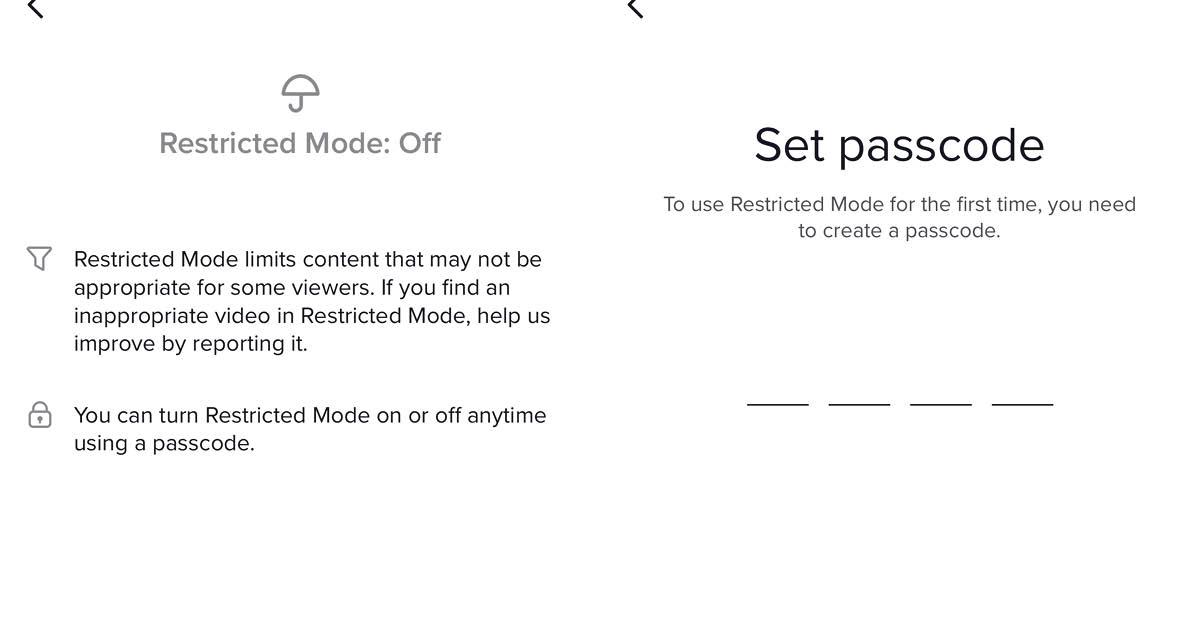 How to turn off restricted mode on TikTok.
If for, whatever reason, you find restricted mode turned on for your account, you may decide at any time that you'd like it turned off. Unfortunately, restricted mode is password-protected, meaning whoever enables it will enter a passcode that has to be used to undo it. The passcode is a simple, four-digit pin, though it's required to put it in place.
If your parent or guardian enabled restricted mode on your TikTok account, you'll need to ask them for the passcode to turn it off.
Article continues below advertisement
There isn't a way around the passcode, unfortunately, save for creating an entirely new account. This means that if you have a parent who has turned it on for your account, you can't change that without their permission.
As stated before, though, things like your account's privacy, who can duet, comment, and stitch your videos, and other miscellaneous privacy settings aren't restricted by a passcode and can be changed at any time.
To turn off (or on) restricted mode, go to your account's settings, then scroll down to "Digital Wellbeing." Tap the option for "Restricted Mode" and enter the passcode (or set one if you're turning it on for the first time).
Once the passcode is entered, restricted mode will either be turned on or off, depending on its setting beforehand. "Digital Wellbeing" also allows you to set a screentime limit for the app, which is also not password-protected.