'Carpool Karaoke: The Series' Switched Platforms for Season 5 — Here's How You Can Watch It
Originally a segment on 'The Late Late Show With James Corden', 'Carpool Karaoke: The Series' is a pop culture sensation. Here's how you can watch it.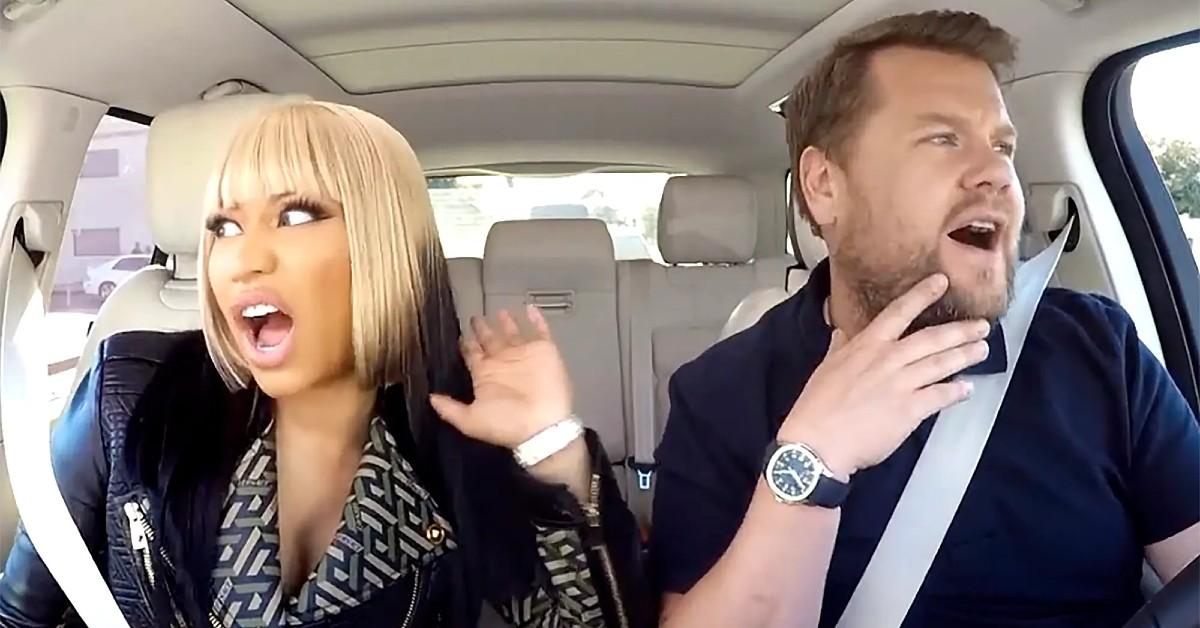 By now, we've seen British late night host and Tony-winning Broadway star James Corden drive around and sing along with music's biggest artists many a time. Maybe too many times for our liking, but that's another story. James Corden started doing the "Carpool Karaoke" segment on CBS's The Late Late Show back in 2015 — which was the same year his talk show aired. The first singing guest? None other than everyone's favorite controversial Grammy-winning high note goddess, Mariah Carey. We do know her!
Article continues below advertisement
In 2017, we were introduced to Carpool Karaoke: The Series, as The Late Late Show's light-hearted interview segment became uber-popular uber-quickly. James Corden, Eric Pankowski, and Ben Winston act as the show's executive producers. And the series neither consistently features James Corden in the driver's seat, nor does it solely feature musicians.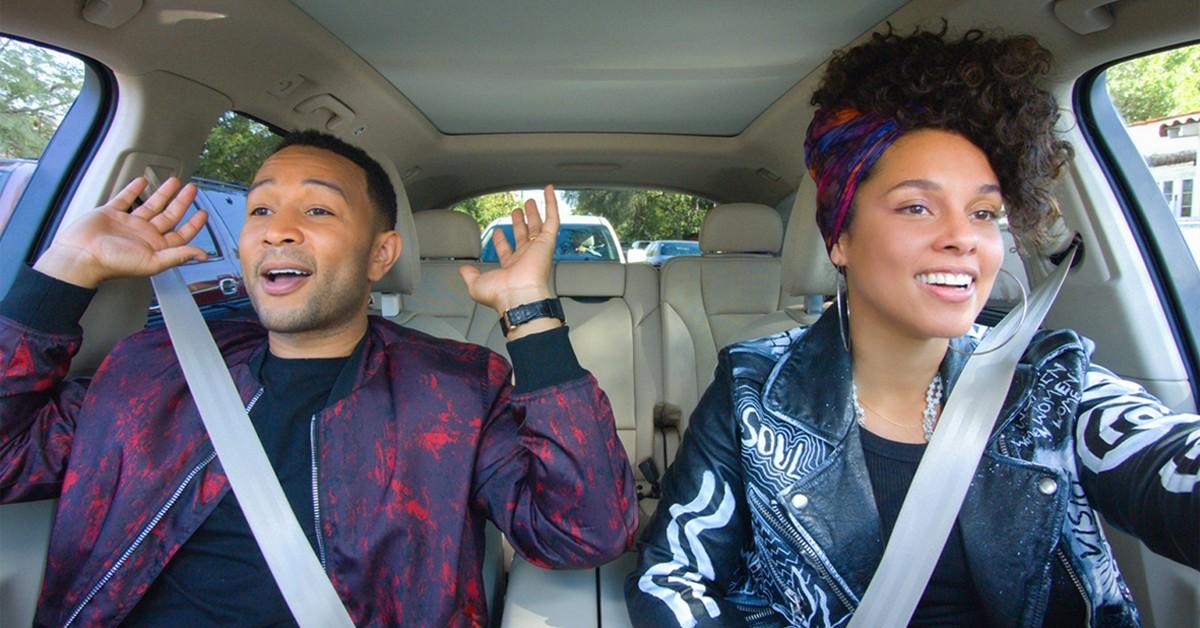 Article continues below advertisement
Originally an Apple Music series, Seasons 1 through 4 included celebrity guests like Seth MacFarlane, Ariana Grande, Alicia Keys, Trevor Noah, Neil Patrick Harris, Jon Hamm, John Legend, et cetera. And though Season 5 of the Emmy-winning Carpool Karaoke: The Series premiered on May 27, 2022, folks are still wondering how it can be streamed.
How can you stream 'Carpool Karaoke: The Series'?
Carpool Karaoke was once an Apple Music series. Though Apple Music costs $9.99 per month (with a one-month free trial), in 2018, Apple released entirely free reruns of Carpool Karaoke on Fridays via the Apple TV app.
The Apple TV app is compatible with iPhones, iPads, and Apple TVs. We know, that totally sucks for android users.
Article continues below advertisement
As of Season 5, Carpool Karaoke is an official Apple TV Plus exclusive series. This means you have to have a subscription to Apple TV Plus to stream episodes of the hit series.
Apple TV Plus offers a seven-day free trial before charging $4.99 per month. Additionally, you can get the service for three months free when purchasing an Apple device.
Article continues below advertisement
"The stars — sharing a car, singing along to their personal playlists, and embarking on adventures — this season include Simu Liu and Jessica Henwick; The White Lotus costars Murray Bartlett, Alexandra Daddario and Sydney Sweeney; Anitta and Saweetie; Zooey Deschanel and Jonathan Scott, who first met on Carpool Karaoke; the stars of All Elite Wrestling; and the D'Amelio family," the Apple TV Press site detailed. "Additional episodes will debut later this year."
Lizzo makes James Corden crack up during the "Carpool Karaoke" 'Late Late Show' segment.
Do you ever have to, you know, adjust your wedgie? You look around to see if anyone is looking and, well, you pick it. It's a different story when you're on The Late Late Show's "Carpool Karaoke" segment (yes, they still do it). Poor Lizzo had a wardrobe mishap while wearing a thong on "Carpool Karaoke." It happens, girl.
Article continues below advertisement
"I got a confession to make," the Grammy winner tells James. "This thong is so far up my a-- right now, it's breaking skin." James was floored, and maybe even a little bashful.
Though James politely offered to pull over, Lizzo had no problem adjusting it in front of him, cursing up a storm until her g-string undies were under control. "I feel like oxygen just went back to my brain." You never know what you're going to get while watching "Carpool Karaoke."
James and Lizzo sang some of her biggest hits, like "Good as Hell," "Juice," and "Truth Hurts." And, of course, they also harmonized to her newest hit single, "About Damn Time," even doing its accompanying Tik-Tok dance with dancers and the viral dance's original choreographer, Jaeden Gomez, per Rolling Stone.
It was one of the better segments the show has put out. Listen, we just adore Lizzo.
Carpool Karaoke: The Series is streaming on Apple TV Plus.