Kai Cenat Announces a 24/7 Livestream From Jail — Here's How You Can Watch It
Popular streamer Kai Cenat announced that he would be hosting a livestream from a county jail. Here's what you should know and how to watch it.
The Gist:
Streamer Kai Cenat revealed that he would be hosting a 24/7 livestream from a county jail.
The announcement came during an Instagram live with Nicki Minaj.
He will be joined by several other streamers and influencers.
Article continues below advertisement
In early August 2023, a riot broke out in Union Square in New York City. The incident was sparked after Kai Cenat, popular streamer and YouTube content creator, announced that he would be hosting a giveaway in the area where he would offer free PlayStation 5 consoles and gift cards to any fan who showed up. The giveaway was done in collaboration with fellow Twitch streamer Fanum.
For someone with over 7 million followers on Twitch, Kai probably should have thought that one through.
The ill-organized event drew thousands of his followers to Union Square and quickly devolved into a full-blown riot that prompted NYPD response. At the time, Kai was arrested and charged with first-degree rioting, inciting a riot, and unlawful assembly. He was one of 65 arrests made following the incident.
Later in October 2023, Kai revealed that he would be hosting a 24/7 livestream from jail. Shockingly, the two events seem to be completely unrelated. Here's how to watch the stream.
Article continues below advertisement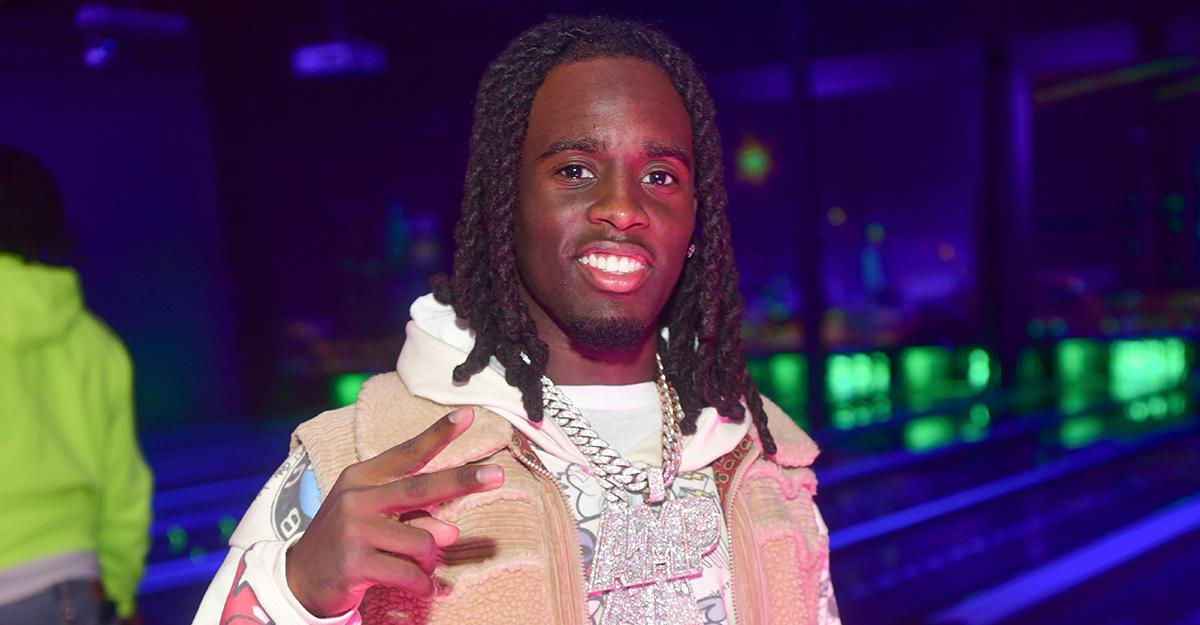 Kai Cenat is hosting a 24/7 live stream from a county jail. Here's how you can watch it.
On Oct. 24, Kai Cenat appeared in an Instagram Live with rapper Nicki Minaj. It was then that Kai made the shocking announcement that he would be going to jail. He tried to play it off very casually, asking Nicki if she would be willing to bail him out in that scenario.
Article continues below advertisement
While folks were confused at first over why he would be spending time in jail, it appears to be a wild publicity stunt for his content creation. Kai will reportedly be spending seven days in a county jail (location unknown) and will even livestream his time in there for the duration. On Oct. 25, the official Kai Cenat Live YouTube channel even posted a trailer for the event. The event is titled 7 Days In, and will be viewable on Kai's usual Twitch channel.
Article continues below advertisement
The trailer shows Kai being escorted through jail as he tries to find ways to pass the time while behind bars. While the video itself is dramatized considerably, it all seems to be part of the act. The 7 Days In trailer also revealed that several other content creators will be joining him in the clink.
Kai is not the first streamer to decide to take his streaming career behind bars, as Adin Ross claimed he would stream from jail after the Tate brothers told him he wouldn't be able to do it. Adin has yet to actually follow through on his promise, though it seems Kai is beating him to the punch.
Kai will be accompanied by influencers Druski, Offset, YourRage, Chrisean, RDC, Ski Mask, and NLE Choppa.
The end of the trailer even reveals the date. 7 Days In will take place starting on Oct. 27 at 6 p.m. EST. As of this writing, it is currently unknown what kind of content will be featured during the livestream.