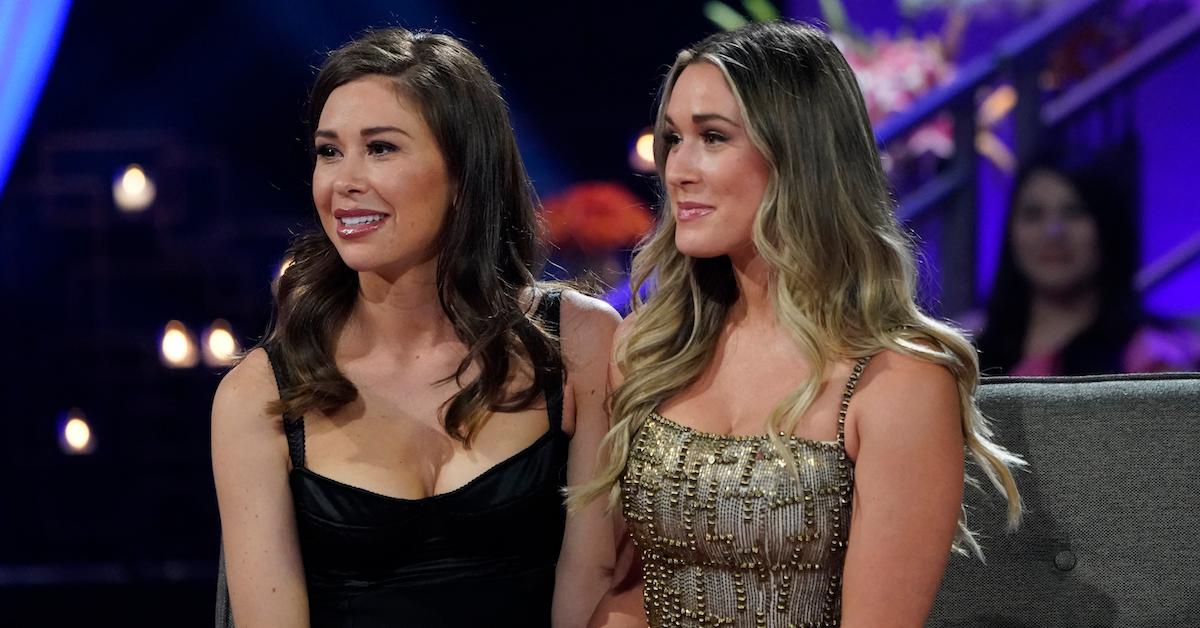 How Will Season 19 of 'The Bachelorette' Work, Exactly? Things Could Get Messy
By Michelle Stein

Mar. 16 2022, Published 11:18 a.m. ET
Spoiler alert: The following article contains spoilers for The Bachelor Season 26 finale on ABC.
Clayton Echard's season of The Bachelor offered viewers no shortage of drama, especially toward the end when it was down to three women. That's when Clayton was forced to choose between Susie Evans, Gabby Windey, and Rachel Recchia. And, spoiler alert: Things did not go well when he was honest about being in love with (and having been intimate with) all three women.
Article continues below advertisement
Now that Season 26 of The Bachelor is over and Clayton and Susie have reconnected, fans are already looking forward to Season 19 of The Bachelorette. Traditionally, a contestant from a recent season of The Bachelor is chosen as the next Bachelorette. Producers are shaking things up a bit this time around, however, because two leads were selected for The Bachelorette in 2022.
That's right, Gabby and Rachel will both be searching for love this summer!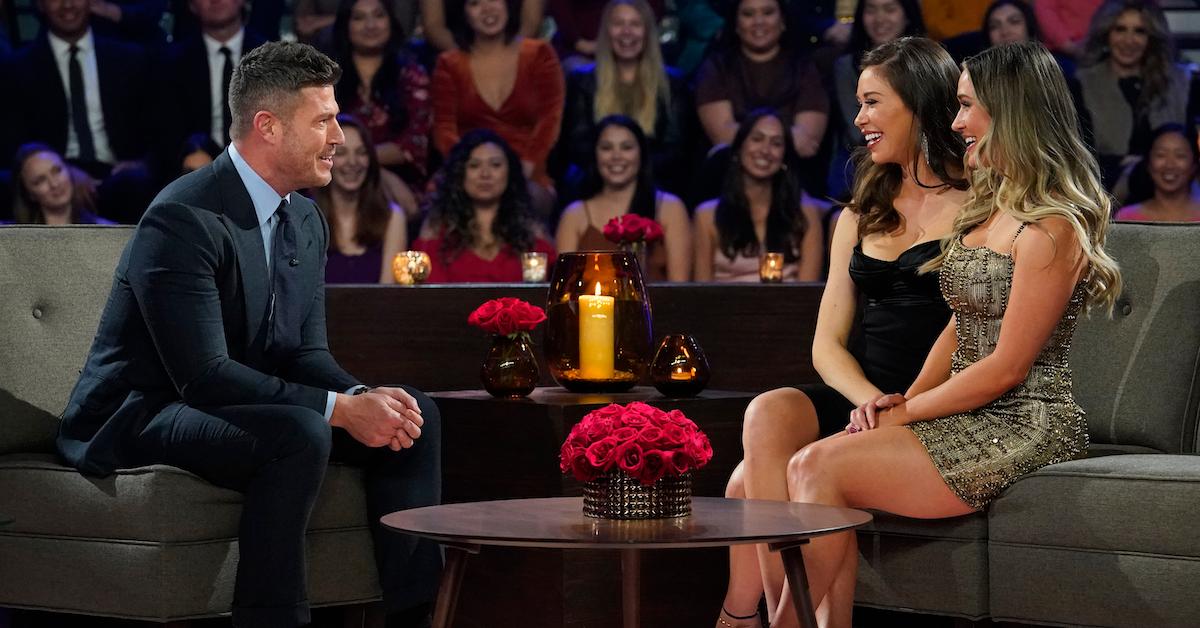 Article continues below advertisement
Gabby and Rachel will be co-starring in 'The Bachelorette' Season 19.
During the "After the Final Rose" special, which aired on March 15, Gabby and Rachel were announced as the next Bachelorettes for Season 19. This will be a first for the franchise, if everything goes accordingly.
In 2015, Kaitlyn Bristowe and Britt Nilsson were announced as co-leads — however, in the first episode, contestants voted for Kaitlyn to be the sole star of the season. Similarly, Katie Thurston and Michelle Young were both announced as co-Bachelorettes, but they ended up starring in separate seasons.
Article continues below advertisement
How will 'The Bachelorette' work?
In past seasons, there has been only one female lead and 30 men vying for her affection. Seems pretty straightforward, right? But will the format have to change now that Gabby and Rachel will both be searching for love at the same time?
Article continues below advertisement
The details still need some working out, it seems. "I have no idea," Jesse Palmer said of how the logistics of having two female leads would work on "After the Final Rose."
"Do we date the same guys?" Gabby wondered, to which Rachel laughed and mentioned it wouldn't be the first time.
One thing's for sure: Gabby and Rachel both seem to be ready for the challenge. "I'm a girl's girl through and through, so having a friend by my side is the best thing that I could ask for," Gabby said.
Rachel said she's looking for "someone that's supportive and someone that loves [her]." Meanwhile, Gabby wants someone who is "emotionally intelligent, mature, who can challenge [her]."
Article continues below advertisement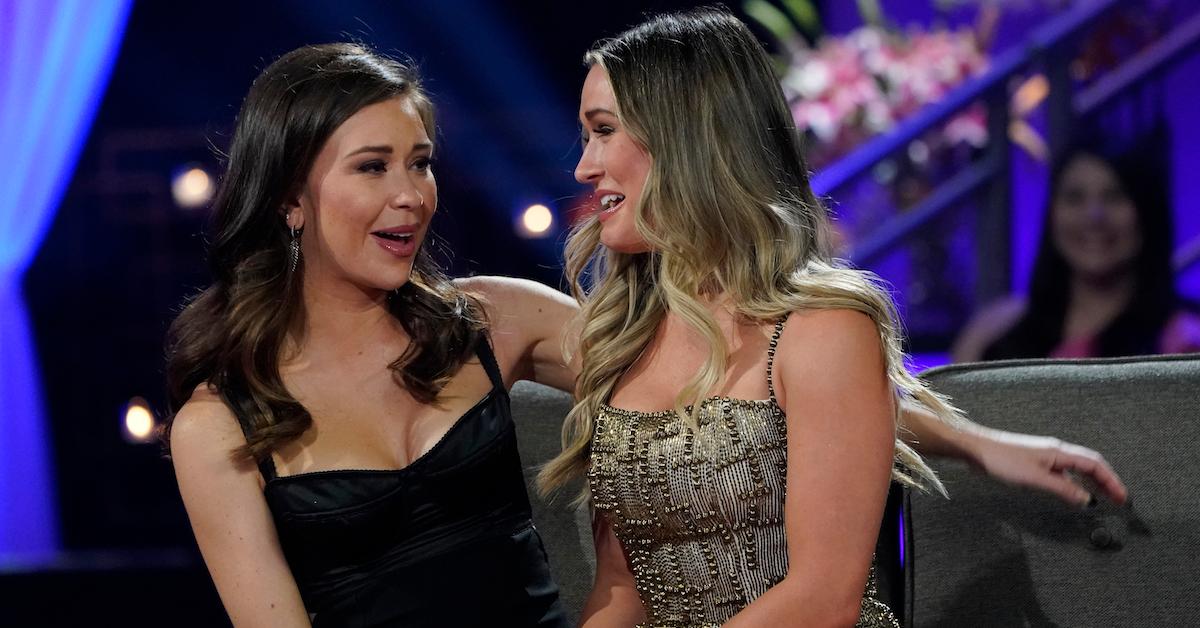 Considering Rachel and Gabby were so supportive of each other on The Bachelor despite Clayton having fallen in love with both of them, we have a feeling they'll be able to navigate co-starring in The Bachelorette just fine. As long as they communicate with each other (and the guys, of course), they should be able to avoid falling for the same man in the long run.
Article continues below advertisement
Joe Millionaire: For Richer or Poorer recently proved there can be two leads on a dating show without an abundance of fighting and drama. So who knows? Perhaps this next run of The Bachelorette will have two happy endings.
Season 19 of The Bachelorette premieres on Monday, July 11 at 8 p.m. EST on ABC.