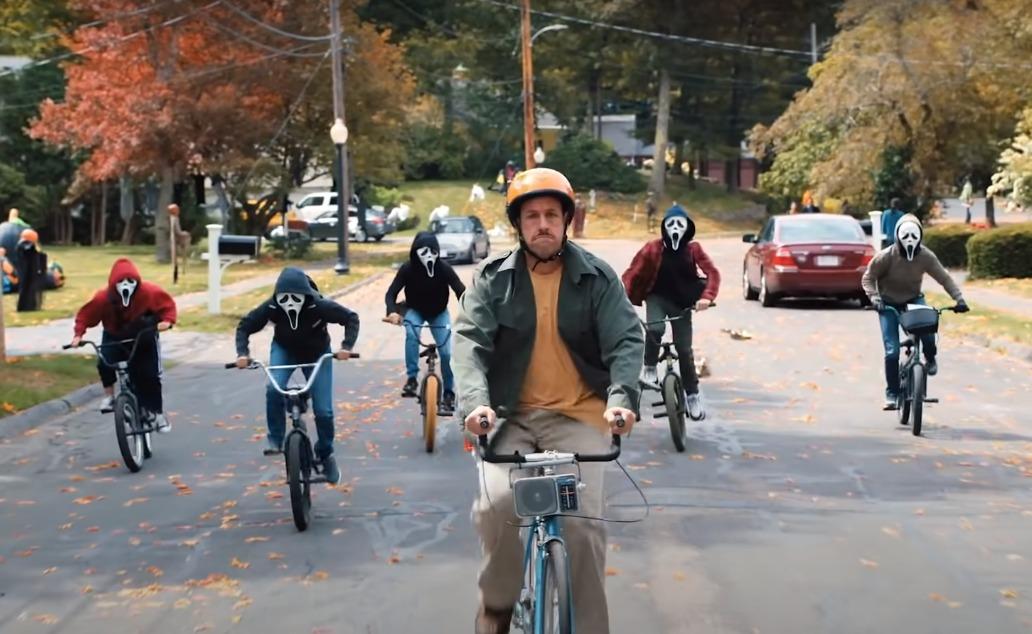 Shaq's Cameo in 'Hubie Halloween' Shows a Different Side of Him
The longer Adam Sandler makes movies, the more friends he collects along the way. Netflix's Hubie Halloween is another one from Happy Madison Productions that allowed Sandler and his real-life besties to have fun making a movie together. But where his friend circle might have once included only his Saturday Night Life cronies, it now includes other comedic actors from other walks of life and athletes-turned-actors as well.
Article continues below advertisement
So when viewers saw Hubie Halloween, they weren't surprised with the amount of celebrity cameos, even if they were curious about the voice behind the radio DJ played by Shaquille O'Neal. If Adam Sandler wants you to be in his inner circle, though, you don't exactly say "no."
Being one of his friends means you are guaranteed work for the duration of your career. He also has a reputation of being an all-around nice guy, though, so the whole continued movie work thing is really just an added bonus.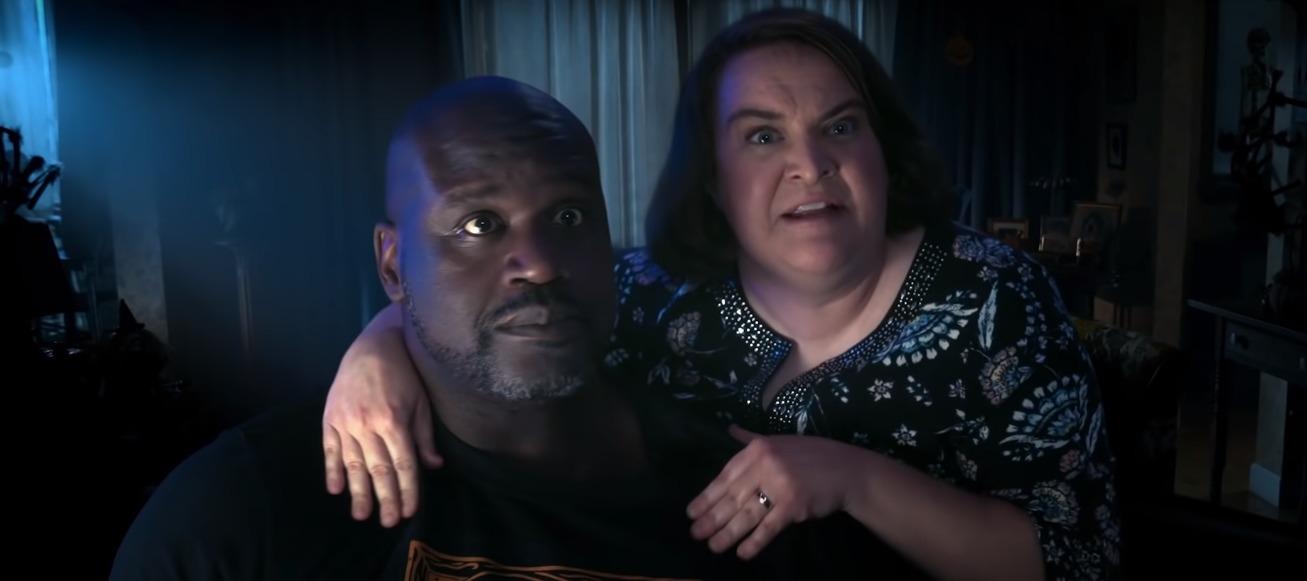 Article continues below advertisement
The 'Hubie Halloween' radio voice might sound familiar.
While some of the actors featured in Hubie Halloween might be outright familiar, others have left viewers scratching their heads. Like the voice behind the radio DJ, for example. DJ Aurora is played by Shaquille O'Neal, but his voice is different and clearly belongs to a woman. It led to some viewers wondering whose voice he is actually using, since it is clearly not his own.
According to IMDb, actress Vivian Nixon's voice was used for DJ Aurora in Hubie Halloween. She has been in both TV and movies, but her work has never focused on her voice like her small role in Hubie Halloween. However, you might recognize her as an intern from several seasons of Grey's Anatomy and from a couple episodes of Station 19.
She was also a dancer in 500 Days of Summer and on the TV show Smash, so her work is all over the place in the best way.
Article continues below advertisement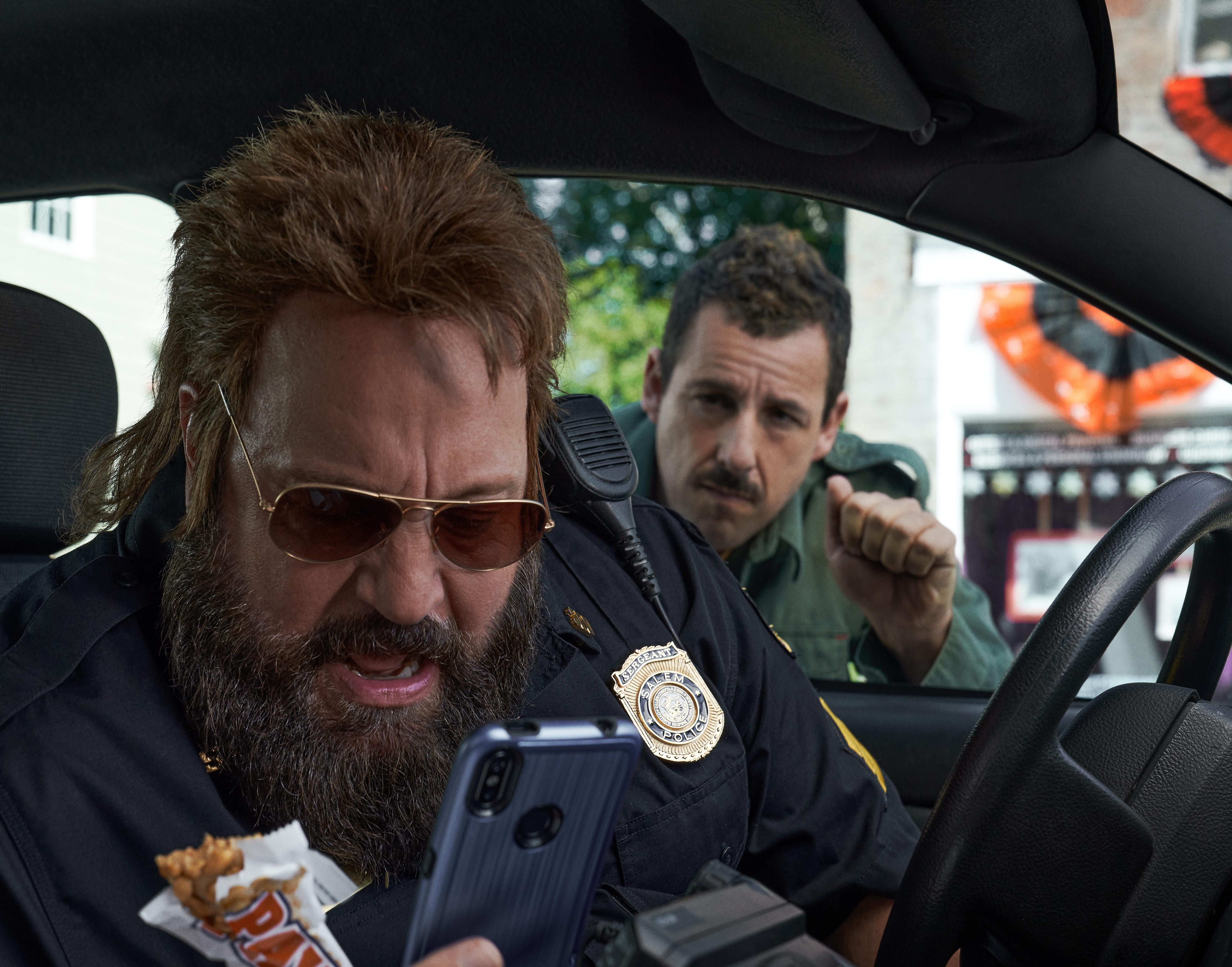 Who else is in the 'Hubie Halloween' cast?
While Nixon's role is pretty minimal, especially since you don't even see her, other actors round out the very full cast of Hubie Halloween. Julie Bowen, who you might know from Modern Family and who starred alongside Sandler in Happy Gilmore, is in it, and the actresses who play her kids are Sandler's real-life daughters.
Article continues below advertisement
Steve Buscemi, Sandler's longtime movie companion, has a pivotal role of his own, as well as Kenan Thompson, Kevin James, Rob Schneider, and Maya Rudolph. Ben Stiller even has a cameo, seemingly reprising his role as a disgruntled orderly from Happy Gilmore. It's another love letter to Sandler's long career, in terms of the cast.
Article continues below advertisement
The movie also pays tribute to Cameron Boyce.
One former co-star of Sandlers who didn't make an appearance in Hubie Halloween is Cameron Boyce, who was in the Grown-Ups films with him, but who sadly died in 2019. The end of the movie features a dedication to the young actor. Boyce died suddenly in July 2019 as a result of a seizure in his sleep due to epilepsy.
The dedication in Hubie Halloween allowed Sandler the chance to pay tribute to the young actor after his untimely death. The movie itself has garnered favorable reviews, if somewhat surprised ones, from fans and critics alike. And as far as original Halloween movies go, it's an easy watch for pretty much anyone.