Yes, 'Playboy' Founder Hugh Hefner Was a Dad — Meet the Hefner Children
While 'Playboy' founder Hugh Hefner didn't give off the typical father image, he had four kids. Here's everything we know about them.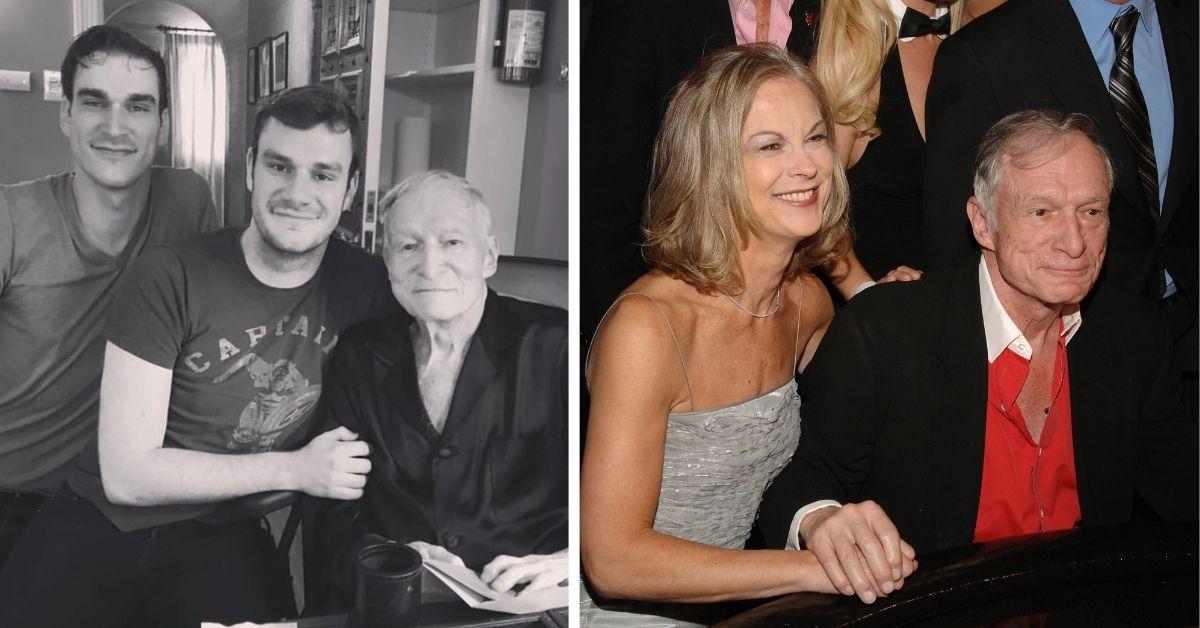 When you think of the late Hugh Hefner, you probably don't envision him teaching his son how to ride a bike or reading his daughter a bedtime story. After all, he's the creator of Playboy magazine. How could he have time to raise kids when he had so many playmates to keep an eye on?
Article continues below advertisement
But believe it or not, Hugh Hefner is a father of four. So, who are his children and what's it like being the spawn of Mr. Hefner? Keep scrolling to find out.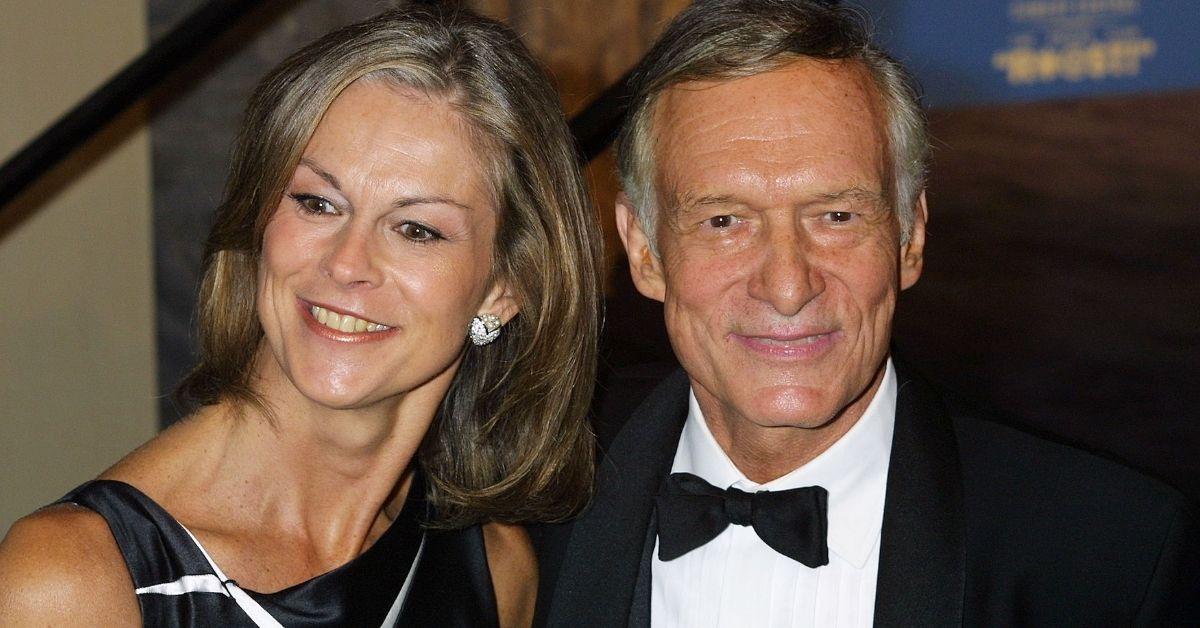 Article continues below advertisement
Hugh Hefner's first two children, Christie and David Hefner, came from his marriage to Mildred Williams.
While Hef gave off single-man vibes, he was actually married three times (although, he was said to have multiple girlfriends at all times). Putting that aside, his first wife was Mildred "Millie" Williams — and by his account, she was the first and only woman he had ever slept with at the time.
They married in 1949 prior to Hugh releasing the first Playboy issue. They welcomed daughter Christie Hefner in 1952. Three years later, they welcomed a son named David. They divorced in 1959.
From photos, Christie appeared to be closer with her father than David was. Not only that but she was involved in the business.
Per The Sun, she graduated from Brandeis University in 1974 with her bachelor's degree in English and American Literature. Then in 1982, she accepted the role of Playboy Enterprises President. In 1988, she became CEO and chairman of the board. But after roughly two decades, she stepped down from the position in 2009.
Article continues below advertisement
Her younger brother David seemed to stay away from the spotlight and did not get involved with the Playboy empire. In fact, it is very hard to even find photos of him with Hef.
Article continues below advertisement
We do know that he ended up attending the University of California Santa Cruz and majored in film and digital media. His first independent film, Forgotten Pills, won the Grand Jury prize for best feature at the 2010 Dances With Films festival.
Despite David's absence from the Playboy empire, there are no reports indicating that he and Hugh had a strained relationship.
Article continues below advertisement
Hugh Hefner's second two children, Marston and Cooper Hefner, came from his marriage with Kimberley Conrad.
After splitting from Millie, Hef remained unmarried for another three decades. In 1989, he swapped vows with Kimberley Conrad, who was 36 years younger than him. She was Playmate of the Year when they married.
In 1990, they welcomed son Marston, followed by Cooper in 1991. Hugh and Kimberly legally stayed together until 2009. Their divorce was finalized in 2010.
In 2012, Hugh got married for a third and final time to Playmate Crystal Harris. They stayed married until his death in 2017 and did not have any children together.
Article continues below advertisement
Hugh's son Marston lived at the Playboy mansion during his childhood — but it may not have had the best influence on him. Per TMZ, Marston was arrested after he allegedly attacked his Playmate of the Year girlfriend Claire Sinclair.
Following that incident, Marston stepped away from the spotlight and instead has launched a career as a writer. Below, you can see him repping a Playboy hoodie, though.
Article continues below advertisement
Meanwhile, Hugh's youngest son Cooper was frequently photographed with his father. He graduated with a B.A. from Chapman University in 2015 and started working at Playboy Enterprises while he was in college.
In 2019, he married Scarlett Byrne, an actress known for playing Pansy Parkington in the Harry Potter series. They have a daughter named Betsy together. Also, Scarlett is currently pregnant with twins.
Article continues below advertisement
Although Hugh may be gone, Cooper always seems to have his father's back. In January, A&E released the docuseries Secrets of Playboy, in which former playmates discussed what actually went on behind the scenes at the Playboy mansion. Ahead of the premiere, Cooper took to Twitter to defend his dad.
"Some may not approve of the life my Dad chose, but my father was not a liar. However unconventional, he was sincere in his approach and lived honestly. He was generous in nature and cared deeply for people. These salacious stories are a case study of regret becoming revenge," he tweeted.