Hugh Hefner Made a Lot of Money for Just a Dude Chilling in a Bathrobe All Day
Hugh Hefner rose to fame after publishing his first issue of 'Playboy' in 1953. Here's how his publication turned into an entertainment brand.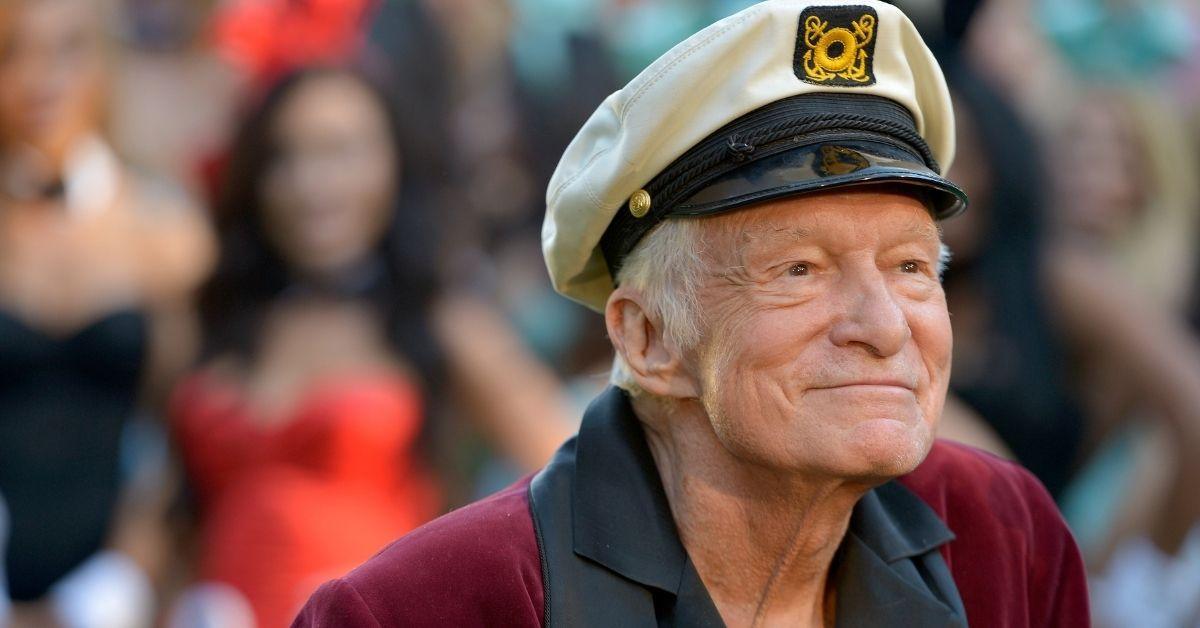 Playboy founder Hugh Hefner may have passed away in 2017, but his name and controversial legacy will continue to live on. In the A&E docuseries Secrets of Playboy, former playmates discuss what actually went on behind the scenes at Hugh's posh Playboy mansion. (Spoiler alert: It wasn't all that great.)
As his ex-girlfriend Holly Madison put it, it was "very cult-like" and she the other women "were all kind of gaslit and expected to think of Hef as, like, this really good guy."
Article continues below advertisement
But putting Hugh's character aside, how exactly did he rise into such a high position of wealth and status? And how much was he worth? Keep scrolling learn the details on Hugh Hefner's career and bank account.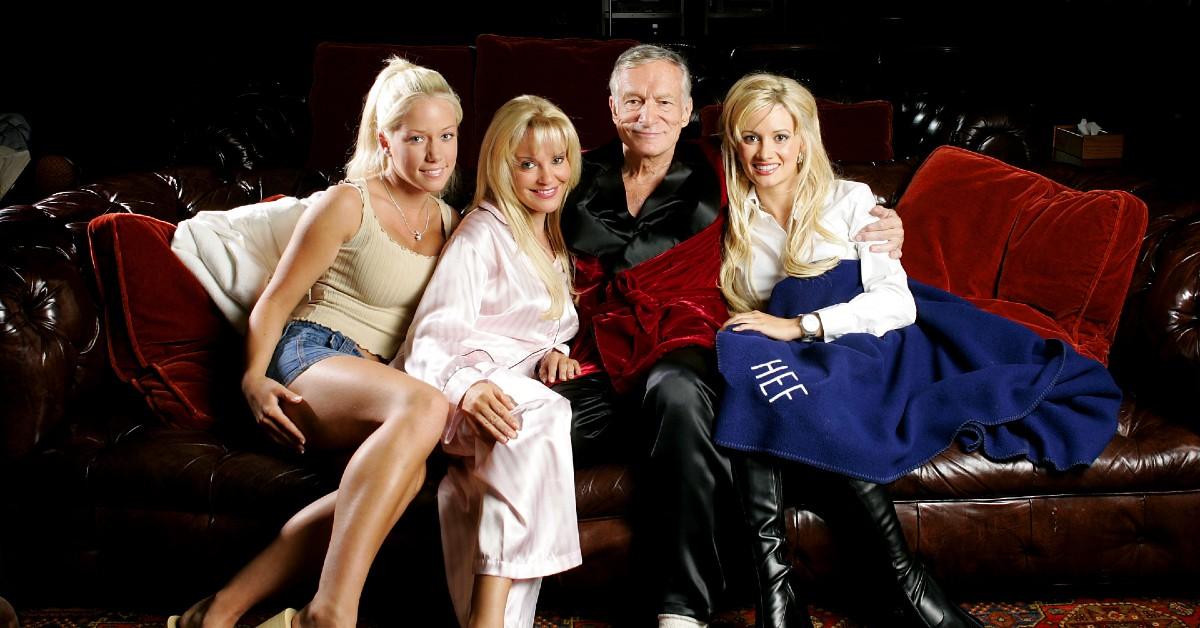 Article continues below advertisement
What was Hugh Hefner's net worth?
Hugh Hefner definitely lived a comfortable life. Per Celebrity Net Worth, he had an estimated net worth of around $50 million during his lifetime. His fortune stemmed from multiple sources of revenue within the Playboy franchise. What started as a bold publication for men, grew into a lucrative entertainment empire that still exists today, but under much different leadership.
Hugh Hefner
Publisher, Editor, Actor, Film producer, Entrepreneur
Hugh Hefner was the founder and editor-in-chief of Playboy, a men's lifestyle and entertainment publication.
Birthdate: Apr 9, 1926
Birthplace: Chicago, Illinois
Birth name: Father: Glenn Lucius Hefner
Mother: Grace Caroline Hefner
Marriages: Mildred Williams (m. 1949, div. 1959), Kimberley Conrad​​ (m. 1989; div. 2010)​ Crystal Harris ​​(m. 2012)
Children: Christie Hefner, Cooper Hefner, Marston Hefner, and David Hefner
Education: University of Illinois at Urbana–Champaign
Article continues below advertisement
So, how did Hugh Hefner even get rich?
Hugh Hefner didn't come from money. He was a self-made millionaire.
He graduated from the University of Illinois at Urbana–Champaign with a B.A. in psychology and a double minor in creative writing. Post-graduation, he worked at Esquire magazine as a copywriter. When he asked for a raise and was denied, he quit, took out a few loans, and launched his own gentleman's magazine: Playboy.
The first issue was published in December 1953 and it was an instant success. It sold over 50,000 copies. What was so great about it? A nude Marilyn Monroe took the cover and centerfold. This content was framed as sexually liberating at the time.
Article continues below advertisement
Its success inspired Hugh to expand Playboy. In 1959, he hosted Playboy's Penthouse, a variety show that ran in syndication until March 1961. He also founded Playboy Enterprises, which owned a chain of nightclubs and resorts known as the Playboy Club. A writer from the get-go, he penned his own book in 1963 titled The Playboy Philosophy.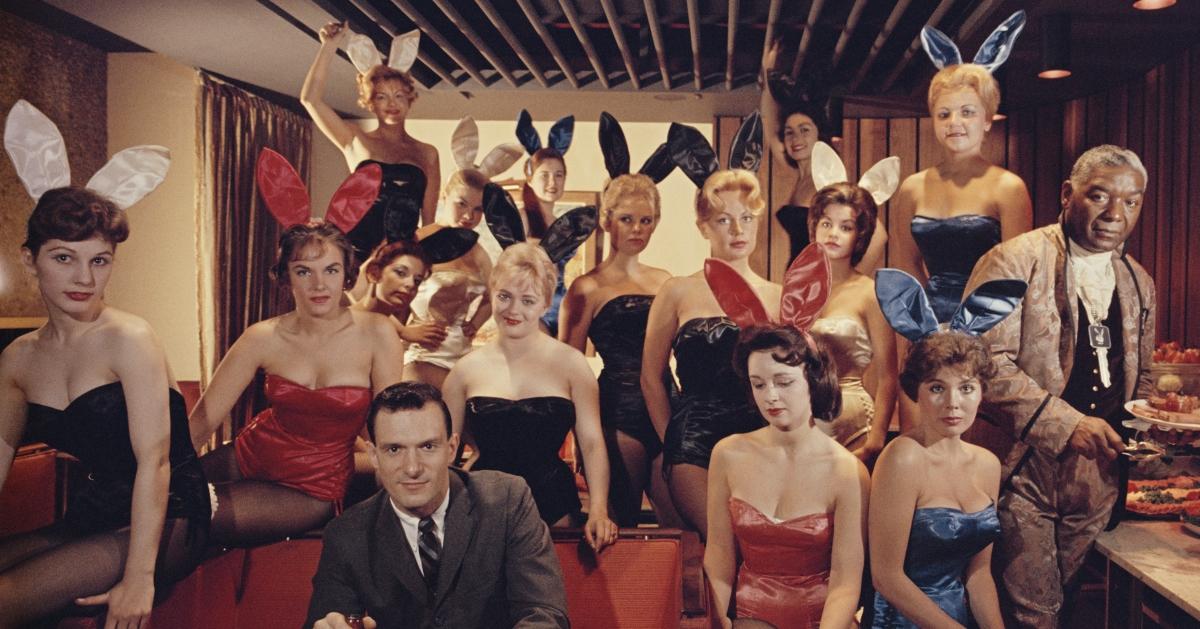 Article continues below advertisement
Furthermore, apparel and various sexual wellness products, gaming products, and lifestyle products were all developed and sold for profit under the Playboy label.
However, he also brought in cash just by banking on his fame and larger-the-life persona. He voiced and starred in several productions outside of the Playboy mansion, like The Simpsons and Curb Your Enthusiasm.
Hugh was always young at heart. Even in his 80s, he continued living the high life when he created and starred in The Girls Next Door. The E! reality series ran for six seasons starting in 2005, and followed the lives of Hugh and his girlfriends who lived with him at the Playboy Mansion. However, as Secrets of Playboy reveals, their lives were far from glamorous.
Secrets of Playboy airs Mondays at 9 p.m. on A&E.