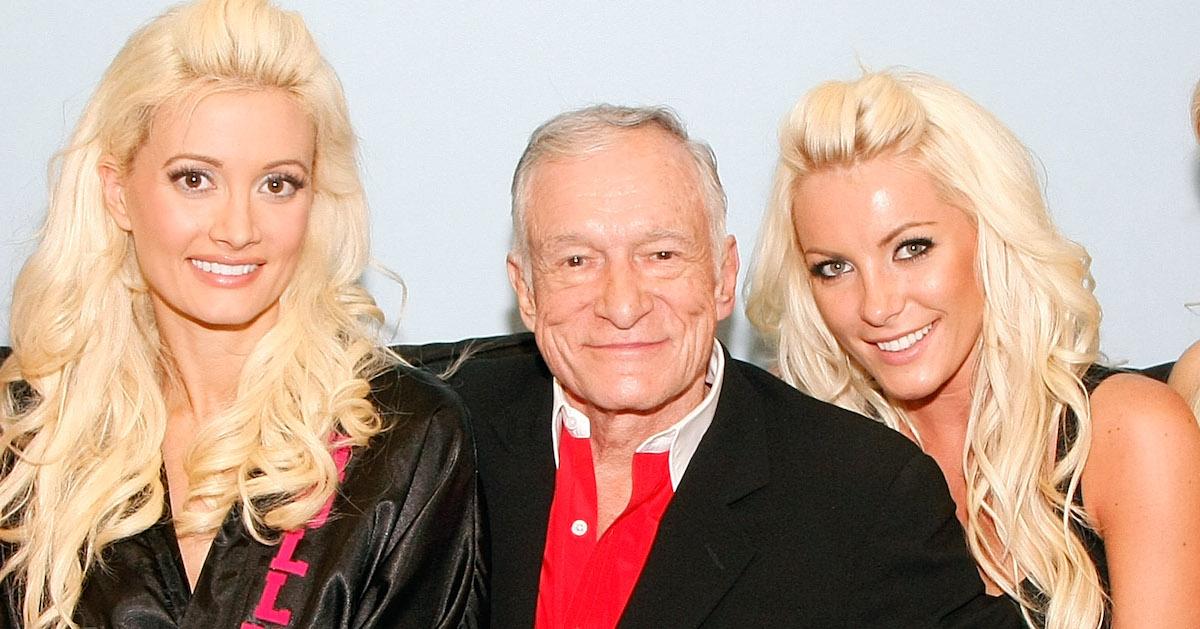 Hugh Hefner Always Dated With an Age Gap — How Old Were His Girlfriends When They Started Dating Him?
One of the things Hugh Hefner was known for before his death was his lifestyle choice to engage in relationships with beautiful women who were a lot younger than him. Hugh founded Playboy Magazine and served as the editor-in-chief for years until he passed away in 2017. The magazine was considered cutting edge and controversial, but he didn't mind pushing the boundaries.
Article continues below advertisement
In fact, he even got a reality TV show out of it called The Girls Next Door for six successful seasons. The show shed light on what his relationships were like with his many young, gorgeous girlfriends. Here's how old his six TV girlfriends were when he started dating them.