It's Hurricane Season and the Internet Is Making Memes
There is no shortage of funny hurricane memes on the internet. See memes about how Florida handles these natural disasters vs. the rest of the country.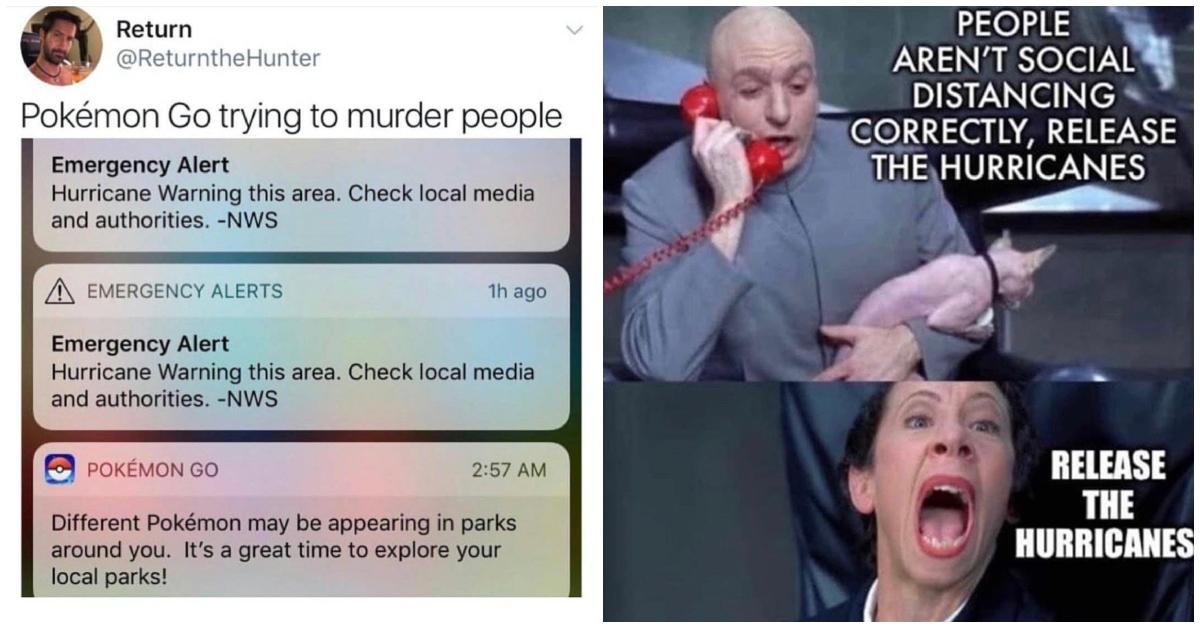 Hurricanes aren't funny, yet the memes still persist.
The internet has a tendency to do this thing where it makes jokes about a potentially devastating situation and/or a literal one (remember when Queen Elizabeth II passed?). Perhaps it is some folks' way of coping. Or perhaps many of us lack a moral compass.
Article continues below advertisement
Below, we've rounded up some hurricane memes. Some people will find these funny, but not everyone. Be careful who you send these to as hurricanes can be a sensitive topic.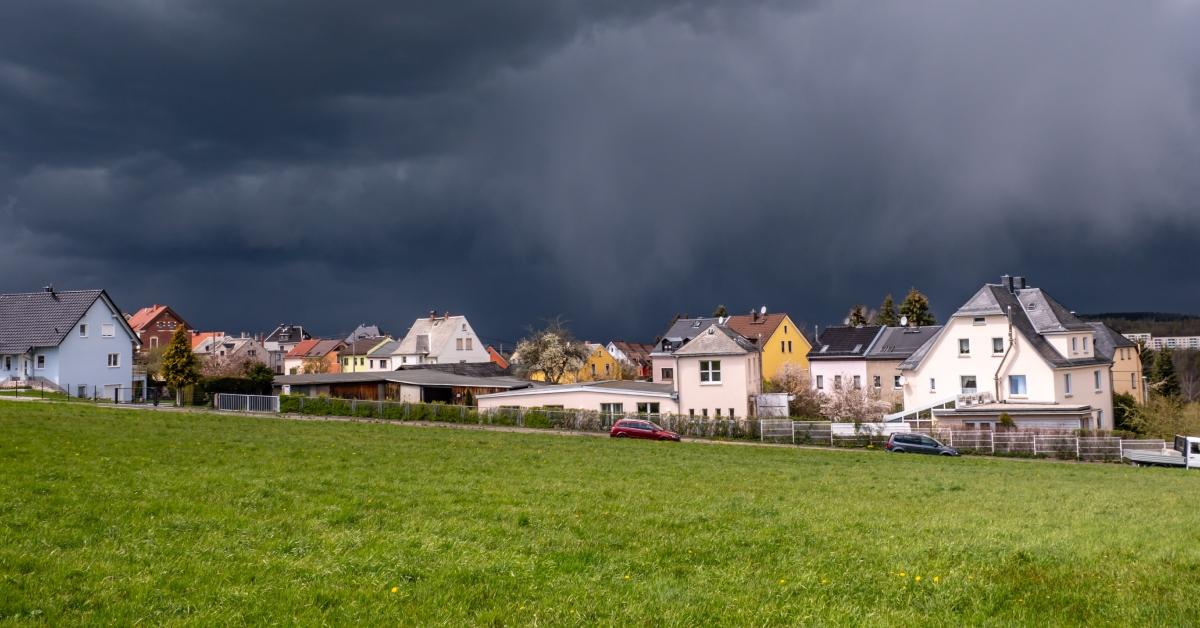 Article continues below advertisement
The internet has done its things and created these hurricane memes.
For those living on the East Coast, particularly in areas bordering the Atlantic Ocean, hurricane season runs from June 1 to Nov. 30 each year. But if you're situated along the West Coast or in territories neighboring the eastern Pacific, the season starts even earlier on May 15.
Meme season usually coincides with hurricane season. While hurricanes are no laughing matter, sometimes these digital quips offer a respite from the gravity of the situation.
Clearly, this guy didn't get the message.
Article continues below advertisement
A joke that was likely written by a dad. Slow claps all around.
When you're a kid, you may not understand how destructive a hurricane can be and may only be thinking of how it can affect them short-term.
Article continues below advertisement
The irony of the National Weather Service advising folks to stay home while Pokémon Go is encouraging people to go out. Always listen to the National Weather Service.
It never hurts to be extra prepared!
Article continues below advertisement
This will probably be a conspiracy theory if it isn't already.
Hurricane memes for the cat lover.
Article continues below advertisement
Usually I would say never listen to Ross, but take notes.
Just a pinch of hurricane.
Article continues below advertisement
There are even some Florida-specific hurricane memes.
One state that is often impacted by tropical storms and hurricanes is Florida as it borders both the Atlantic Ocean to the east and the Gulf of Mexico to the West.
Floridians have gotten a reputation for not always being prepared when a hurricane hits. Perhaps it is because there is no shortage of tropical storms there and residents have developed hurricane fatigue causing them to underestimate the potential effects of future hurricanes.
Many of these memes reflect the state's relaxed attitude. However, it is important to note that there are many Florida residents who do take hurricane safety seriously.
Article continues below advertisement
OK, this is not how you prepare for a hurricane. Let's have safety parties instead!
All hurricanes should be taken seriously.
Article continues below advertisement
Let's stick to the top list.
Living in Florida is learning how to adapt quickly.
Article continues below advertisement
Will a hurricane preparedness course be taught during Initiation Week? It actually could be worth looking into.
Remember, you don't need to be in Florida to make hurricane memes. If a bad storm is coming and you have family located up north, ask to stay with them.
If not, make sure to have a solid emergency plan in place and listen to the advice of local authorities. You can learn more about making a hurricane preparedness plan here.