"This Is Not a Joke" — Influencer Says Company Offered Money to Create Her AI Clone
In a viral post, an influencer was offered money for an AI clone in her likeness to engage with followers and the comments passed the vibe check.
It's no secret that the continued development of artificial intelligence has changed the way society functions. Over time, we've watched as ChatGPT has changed the landscape of the workforce with thousands of people getting laid off. On the flip side, we've seen the software generate images of people that look like they were taken in real life.
Article continues below advertisement
And clearly, some creators are taking the technology to the next level. Interestingly, a TikTok influencer shared that she was offered money from an AI company so they could clone her. But, of course, some things are never as they seem.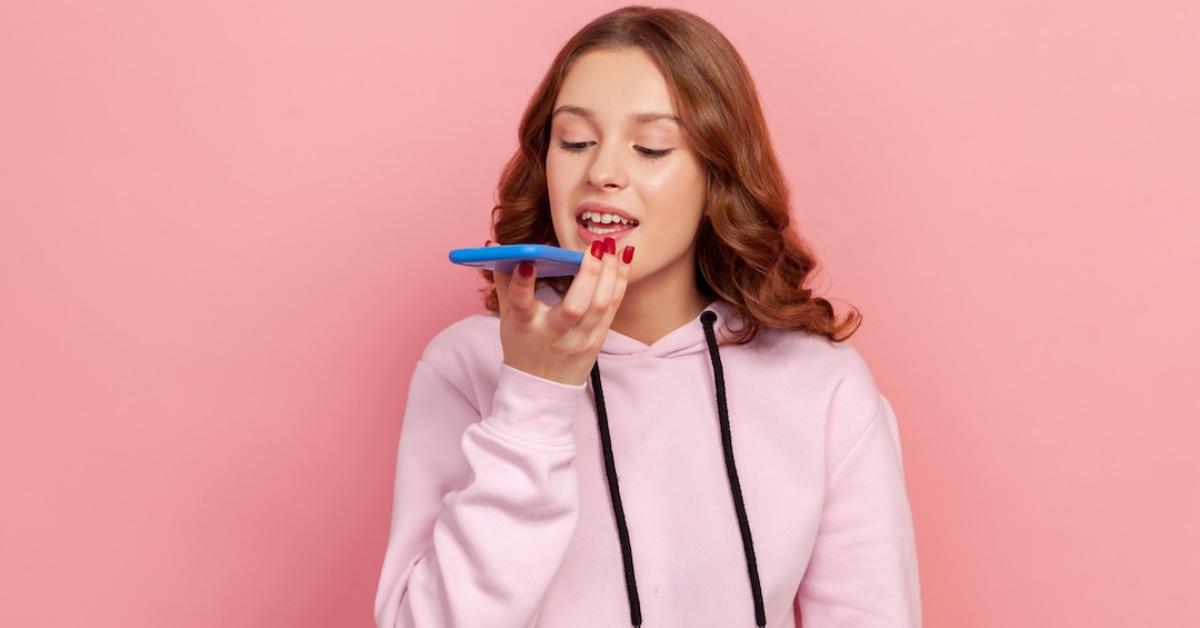 Article continues below advertisement
A TikTok influencer said she was offered money for an AI clone.
Always do your homework! In a July 19, 2023, TikTok video, creator Simplynessa15 (@imsimplynessa) shared that she was offered money by a company to create an A.I. clone in her likeness.
"This is actually the scariest thing I've been offered in a long time! Just because there's a lot of money involved doesn't mean it's a good idea," the video caption reads.
Nessa then tells her crazy story and her decision to pass on the offer.
"Episode 1000 of the weirdest and scariest s--- that happens in my life," Nessa said. "I just had a company reach out and want to clone me. This is not a joke."
Article continues below advertisement
"So last week I got an email from a brand and they said, 'Hey, we work with other influencers that have over a million followers and we re-create them as an AI program," Nessa recalled. "And they were pitching it saying, 'We'd love to create an AI version of you so your subscribers can talk to you, ask you for advice, go to you for random story times. And you would send us 30 videos of you spinning around, looking in different directions, so we can recreate an AI version of you.'"
Article continues below advertisement
Nessa shared that they also told her that she could make $70,000 weekly.
"That doesn't sound right," Nessa said. "When I say not all money is good money, let me share with you what I found."
Article continues below advertisement
Nessa explained that she discovered that the company had a scandal with other influencers and people were paying the AI program to say inappropriate things.
After passing on the offer, the company reached out to Nessa again and shared a list of other influencers they were working with.
She did more research and after downloading the software to access one of the influencer AI pages, she was asked in the voice of the influencer to reveal her "sickest fantasy so they can re-create it."
"This company is telling me, 'We're going to use your image for the girls for story times and talking to the girls,'" Nessa said in a squeaky voice. "No b----, they want to use you to sell disgusting content without your consent."
Article continues below advertisement
Nessa included a screenshot of the email from the AI company as proof. She ended the video by calling companies gross for having this business model.
Article continues below advertisement
TikTok users are split on whether or not Nessa should have taken the offer.
This is a time when personal morals and principles come into play. While some people wouldn't mind doing something strange for a piece of change, others stand by putting out respectable work.
"Over $3 million cash in a year 💸💸💸 sorry not sorry but sign me up 😏😂," one person said.
"I'm proud of you for saying no. People need to have more integrity," another user shared.
"I knew AI was gonna take a dark turn when I first heard of it," one person chimed in.
With so much money up for grabs and the opportunity to increase your following, what would you do?