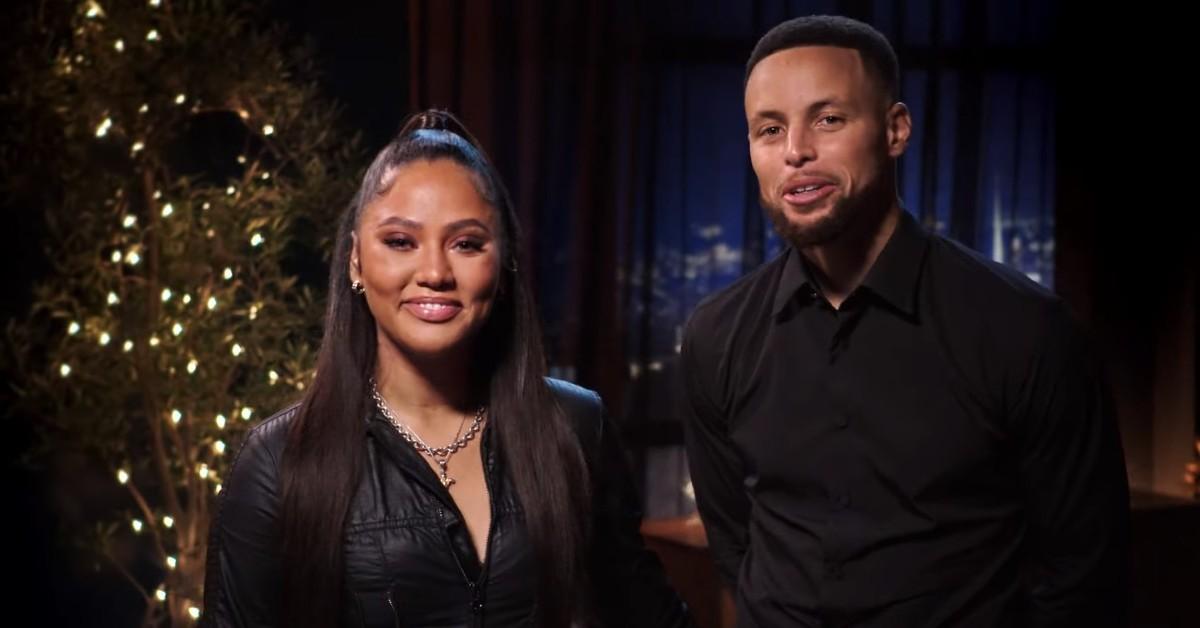 Is Steph and Ayesha Curry's Series 'About Last Night' Based on 1970s Game Show 'Tattletales'?
Have you ever dreamed of chilling with one of Hollywood's most beautiful, likable couples, aka Steph and Ayesha Curry? Now you can! Well, sort of. The Golden State Warriors point guard and the Food Network star emit a calming, accepting energy that makes us want to throw back a couple of cocktails in their company.
Article continues below advertisement
In their new HBO Max game show, About Last Night — which was designed to look like an elegant group date night — Steph and Ayesha challenge competing celebrity couples to provocative trivia and relationship-themed questions. What's the prize for the winning pair? A donation to the charity of their choosing.
With diverse celebrity duos like Ginnifer Goodwin (Why Women Kill) and Josh Dallas (Manifest), Niecy Nash (Claws) and Jessica Betts, and Mark Duplass (Creep) and Katie Aselton (The Freebie), About Last Night is a wholesome, yet spicy, unscripted hoot.
If the premise of the charitable series rings a bell, you may have seen the '70s-era game show Tattletales. So, are the two shows connected?
Article continues below advertisement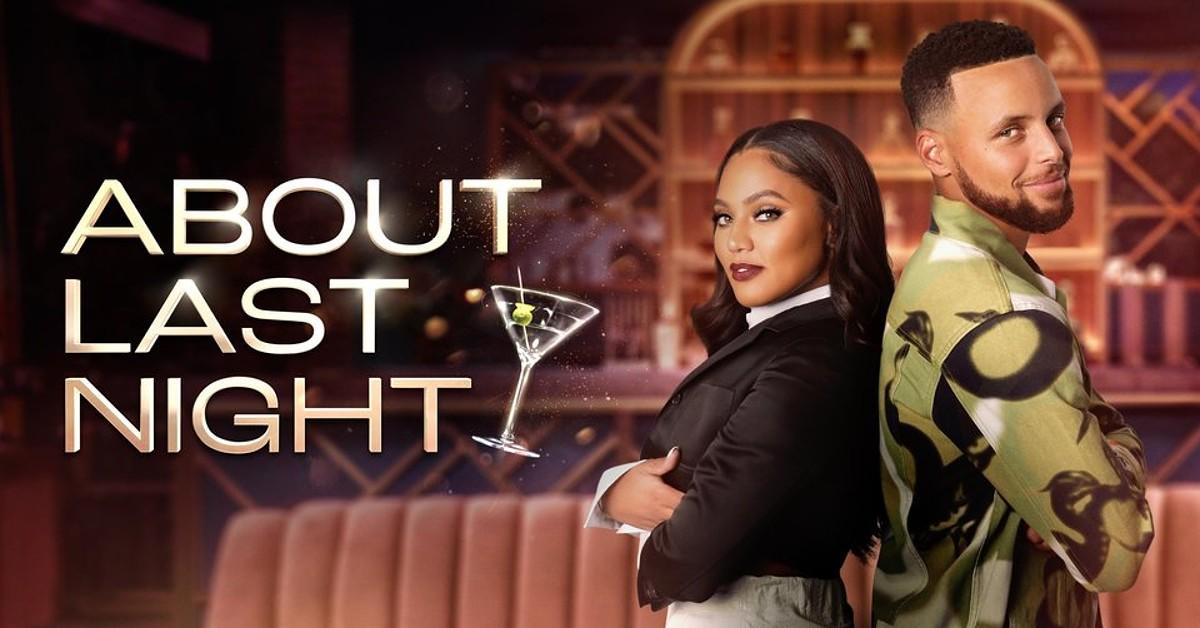 Is 'About Last Night' based on the decades-old game show 'Tattletales'?
Yes, Steph and Ayesha were inspired by the vintage game show Tattletales — which premiered in 1974 and saw Emmy winner Bert Convy as its spry host — when they created About Last Night.
"It was just so lighthearted, fun, and funny, and felt like a big date night," Ayesha said about Tattletales in an interview.
Article continues below advertisement
The show's premise involved celebrity duos (many of them married) aiming to correctly answer questions about their relationships and personal lives. Each pair of spouses competed to win cash for a separate section of the studio audience. Hot 1970s couples like Bobby Van and Elaine Joyce, Orson Bean and Carolyn Maxwell, and Donald Ross and Patti Deutsch, among others, appeared on the hit game show.
The weekday afternoon program ran from 1974 to 1978 on CBS, and was later renewed on the network from 1982 to 1984.
Along with Fremantle — the production company that created the original version of Tattletales — Ayesha and Steph Curry pitched a fresh, modern-day reboot of the series, which instantly piqued HBO Max's interest.
Article continues below advertisement
"It was a great opportunity to work together on a project. We wanted to do that for a while," Steph Curry told Collider. "When the concept of About Last Night, which is based on an old game show called Tattletales, came about, we [realized we] could put our own spin on it."
Article continues below advertisement
"It was a great way to meet other couples and spend time with couples we already knew, show the power of relationships in all different forms, and bring the fun and the humor to it," he continued. Steph also made sure to point out the obvious vulnerability and scandalous (sometimes downright dirty) nature of the show, as it is unscripted and "uncensored," after all.
"There's a new show, The Masked Stripper. Who is more likely to win?" Ayesha asks in the trailer. Ah, this is philanthropy, folks.
All eight episodes of About Last Night are currently streaming on HBO Max.