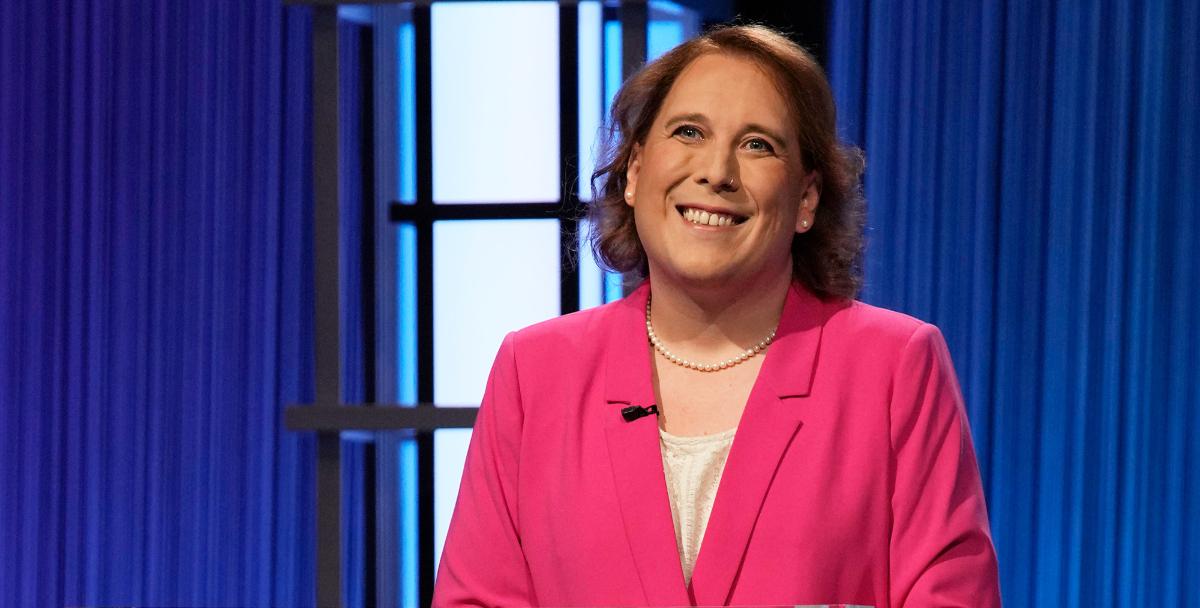 Has Amy Schneider's Massive 'Jeopardy!' Winning Streak Finally Come to an End?
It has been a pleasure watching Amy Schneider mentally destroy her Jeopardy! opponents for the past two months. A winning streak is equal parts impressive and stressful, as you find yourself waiting for the losing shoe to drop. Surely it can't last forever, right?
Article continues below advertisement
Is Amy Scheider still going strong on 'Jeopardy!'?
Amy Schneider was already feeling the exhaustion from playing back-to-back games of Jeopardy!, when she went into her third match of the day on Nov. 9. As she explained to the New York Times, "The fatigue of this taping was really starting to add up. I couldn't explain it, even to myself, but I just could feel that something was slipping a little bit, however much I tried to fight it."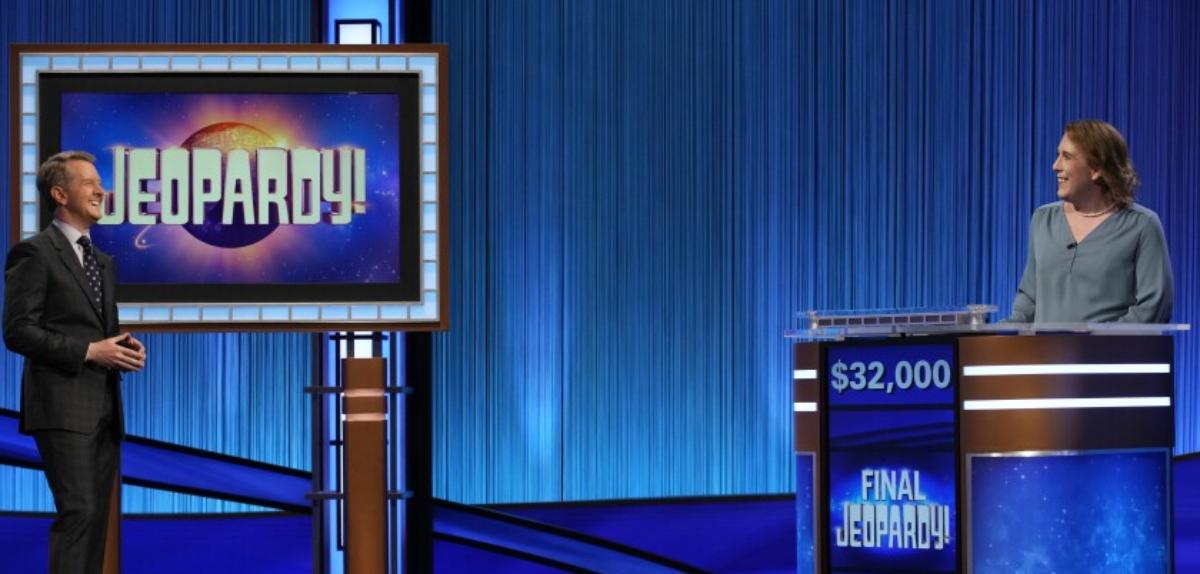 Article continues below advertisement
As Kareem Abdul-Jabbar once said, "You can't win unless you learn how to lose." Sadly, Amy finally learned what it really meant to win, as she was defeated after a thrilling 40-game streak. When Amy won her 39th game, she dethroned Matt Amodio to land in second place for consecutive wins. Ken Jennings is still sitting pretty in first place, with 74 consecutive wins.
How much did Amy Schneider win on 'Jeopardy!'?
Amy will be taking home (lol before taxes) a whopping $1,382,800. She became the first female contestant to win more than $1 million during her 28th game, where she won $42,000. Amy said in a statement, "It feels amazing, it feels strange. It's not a sum of money I ever anticipated would be associated with my name."
Article continues below advertisement
There are only three other people who have won over a million dollars on Jeopardy!. Ken Jennings is, of course, one of them with a total of $2,520,700. Other million-dollar pals include James Holzhauer, who's right behind Ken with $2,462,216, and Matt Amodio who secured $1,518,501. It's a small but prestigious club.
Article continues below advertisement
What question did Amy lose to on 'Jeopardy!'?
Going into Final Jeopardy, Amy was in front of Rhone Talsma with $17,600 to his $10,000. And while that may seem like a lot, it was certainly a more narrow lead than Amy was used to having. The Final Jeopardy category was: Countries of the World. It's truly the perfect category, vague with an impossible amount of options, deceptively sneaky.
The clue was simple enough: The only nation in the world whose name in English ends in an "H," it's also one of the 10 most populous. So, knowledge of geography might not even be super helpful here. As Amy told the NY Times that, "It just wasn't coming to me." Rhone finally came up with Bangladesh while Amy didn't write anything down. And that was it, she lost.
She was flooded by a sea of conflicting emotions: relief followed by disappointment, and perhaps some happiness for Rhone. "Playing Jeopardy! has been the most fun I've ever had, and I didn't want it to end," she revealed. "I knew it would sometime, but it was tough to realize that the moment was finally there."
Now Amy is free to live her life with her girlfriend, her cat, and more than $1 million. It's the perfect family!