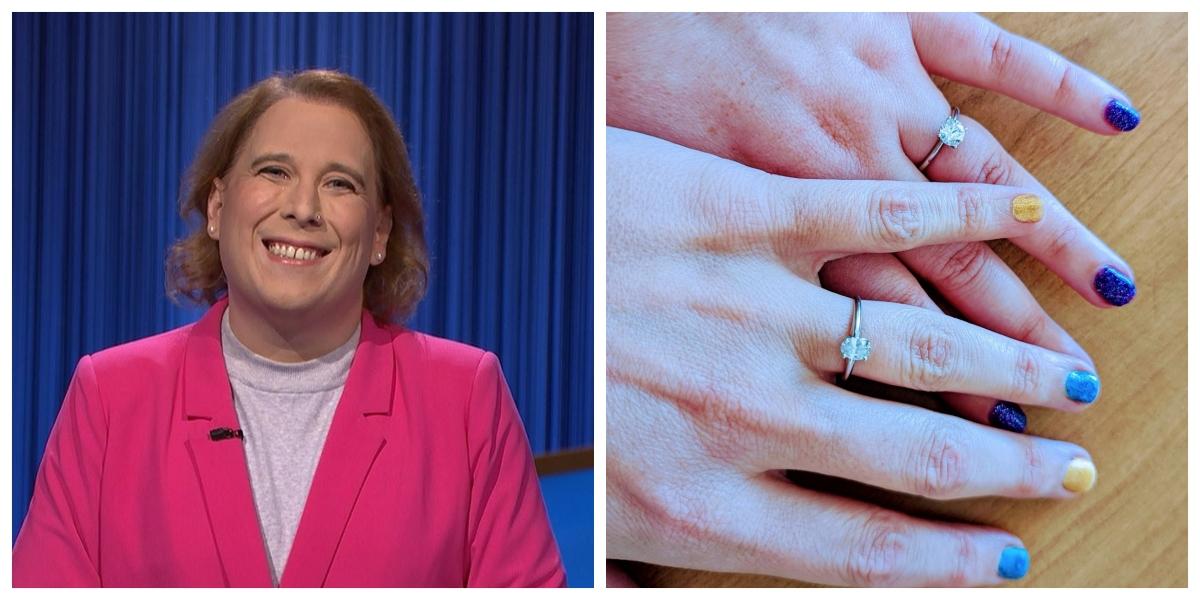 'Jeopardy!' Champion Amy Schneider Is Engaged! Was the Proposal in the Form of a Question?
Amy Schneider first appeared on Jeopardy! in November 2021, right in the middle of Transgender Awareness Week. As an openly trans woman, she's not the first LGBTQ+ contestant on the show. However, Transgender Awareness Week 2021 marked the beginning of her historic run on Jeopardy! in a momentous occasion for trans visibility in media.
Article continues below advertisement
There seems to be little stopping Amy Schneider, whether it was her record-breaking stint on Jeopardy! as the highest-earning woman on the show's history, or her status as the second-longest winner. And while her 40-game winning streak on Jeopardy! ended on Jan. 26, her personal winning streak continues. It looks like Amy just got engaged!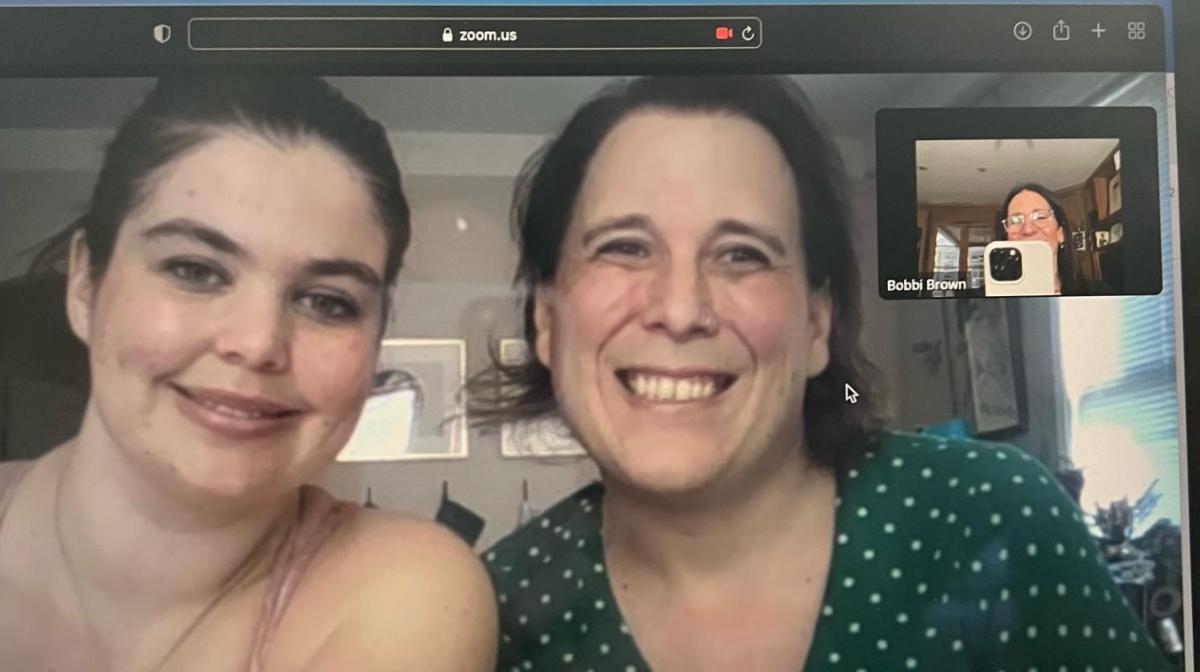 Article continues below advertisement
Who is Amy Schneider's fiancée?
In December 2021, Amy went on an enormous Twitter thread answering fan questions and sharing details about her life. According to her, she was previously married at a time before she came out as trans. Though she divorced her now ex-wife in 2016, the two reportedly separated on good terms.
"After college I met my wife while doing Taming of the Shrew," Amy tweeted. "She was playing the titular shrew, and I could make some joke about omens, since we ended up divorcing, but that's unfair to a woman I loved for many years, and we're still friends."
She wouldn't meet her current fiancée until the summer of 2020, according to her tell-all Twitter thread. Amy eventually met her friend's boyfriend's sister, Genevieve Davis, with whom Amy would fall in love almost immediately.
Article continues below advertisement
On meeting Genevieve for the first time, Amy tweeted: "Now, I'd never really believed in 'love at first sight,' and maybe I'm just retroactively projecting my feelings back onto that encounter, but I swear I knew when she walked in the door that she was going to be in my life for a long time."
That seems to be exactly the case now as Amy announced via Twitter that they're engaged!
Article continues below advertisement
The replies were filled with well-wishes such as this one from Virginia House of Delegates Member Danica Roem, who was the first openly transgender person to both be elected and serve. "How beautiful! Congratulations to both of y'all!!," she wrote.
Amy also shared a bit more on Instagram, revealing that they actually proposed to each other. "She said yes! Well, actually I said yes, but then I wanted to propose too, so she said yes as well lol." This is wonderfully adorable!
In January 2022, Amy told People that she would like to use her winnings to travel a bit with Genevieve. "We're going to take a trip to Ireland and we're thinking about where else we might go with it," she said. "And buying some fancy designer clothes I think is definitely, definitely on the list."
Perhaps the trip to Ireland can be parlayed into a honeymoon, but she better be back before the tournament of champions this fall.