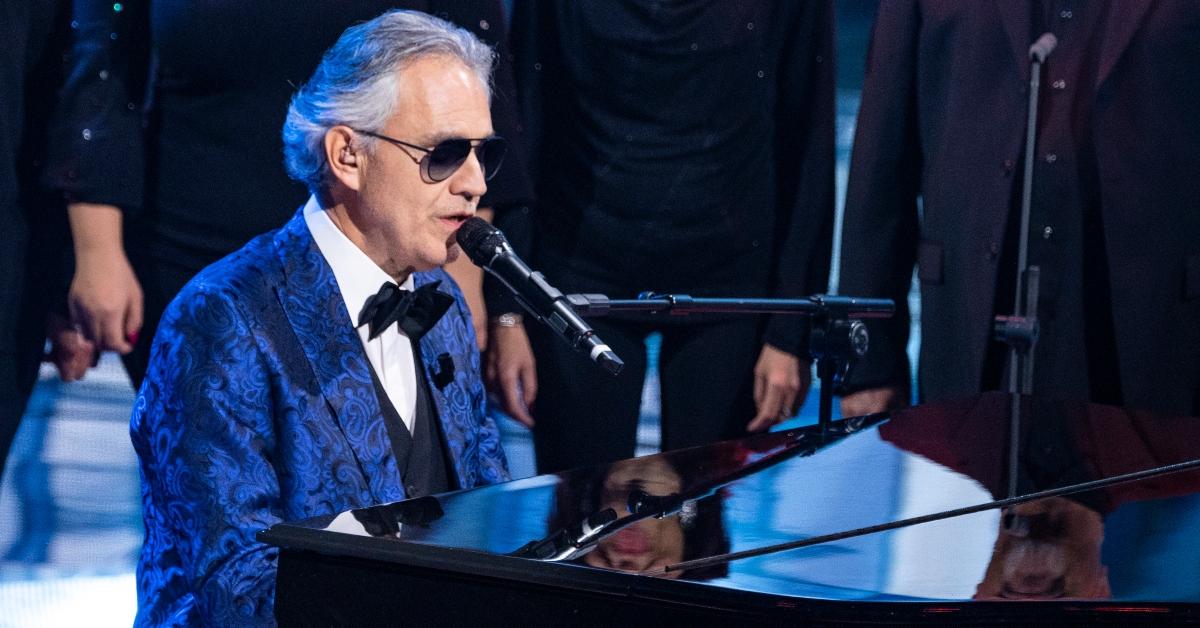 Opera Singer Andrea Bocelli Went Blind as a Kid After a Sporting Accident
Is Andrea Bocelli sick? The opera singer was diagnosed with congenital glaucoma as a kid and then suffered head trauma, which caused him to go blind.
Andrea Bocelli is one of the most well-known opera singers around the world for his fusion of pop and classical music. With chart topping international hits and collaborations with superstars, such as Celine Dion and Ed Sheeran, Andrea undoubtedly has one of the most mesmerizing and beautiful voices in the world.
This summer, the 61-year-old is supposed to embark on a world tour, but the novel coronavirus pandemic may force the artist to cancel or reschedule a few dates.
Article continues below advertisement
As many fans are aware, the Italian tenor is legally blind in both eyes, but he was not born this way. In fact, it is partly due to an underlying illness.
Is Andrea Bocelli sick? An illness contributed to him going blind.
According to numerous reports, the singer was diagnosed as a kid with congenital glaucoma after being born with poor eyesight. However, Andrea did not go blind until he was 12 years old after getting hit in the eye during a football (soccer) accident.
Article continues below advertisement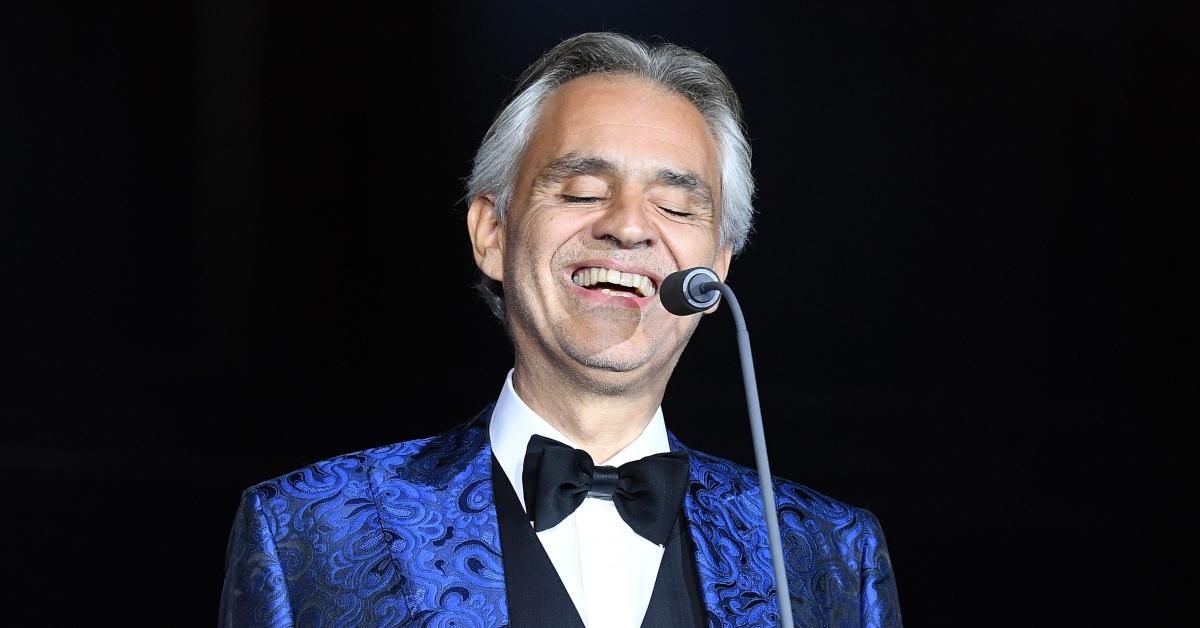 The opera star was allegedly positioned as the goalkeeper and after getting struck with the ball, suffered a brain hemorrhage. Doctors reportedly tried every attempt at saving Andrea's sight, even using leeches, but were unable to repair the damage.
Though he suffers from congenital glaucoma that has not deterred Andrea from having an extremely successful career.
Article continues below advertisement
Andrea Bocelli will perform on Easter Sunday amid the coronavirus pandemic.
As the world continues to fight against the current coronavirus pandemic (also known as COVID-19), people are continuing to practice self-quarantining and social distancing.
On Easter Sunday (April 12), the famed opera singer, accompanied by organist Emanuele Vianelli, with perform at the Duomo di Milano in Italy to a crowd of none.
"I received this invitation by the mayor of Milan and by the authorities of the church and of course I answered yes. I'm very happy to do this," he said (via Komo News). "Also, it's not a performance. It's not a concert. It's only a prayer."
He continued: "I chose some of the most beautiful pieces of sacred artists and I will sing this kind of music." Andrea's set list include the songs "Ave Maria" and "Sancta Maria."
Article continues below advertisement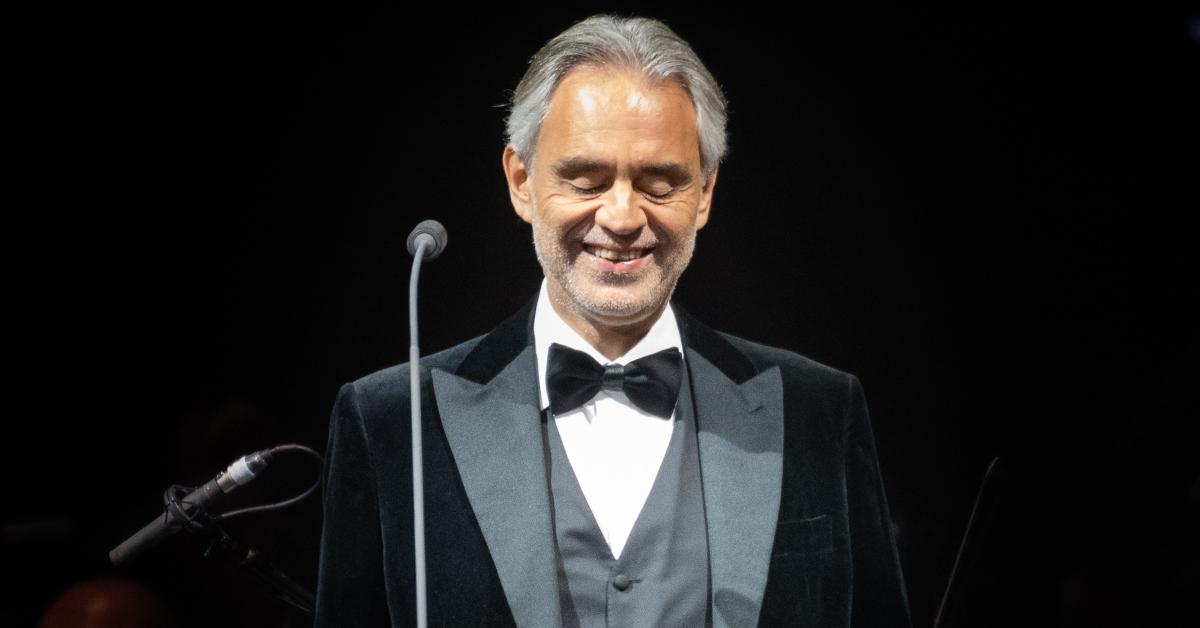 Individuals will be able to live stream the performance on Andrea's YouTube channel at 1 p.m. ET.
Currently, Italy is in its fifth week of a country wide lockdown following the virus outbreak. The international icon is currently helping raise money for his community through his Andrea Bocelli Foundation, which is working towards raising money to buy hospital equipment.
Article continues below advertisement
"The house is the headquarter of the foundation and we are working very hard to fulfill the goal of the foundation," he said, adding, "We're trying raise the money and deliver all tools needed for this crisis."
The best way to prevent contracting or spreading coronavirus is with thorough hand washing and social distancing. If you feel you may be experiencing symptoms of coronavirus, which include persistent cough (usually dry), fever, shortness of breath, and fatigue, please call your doctor before going to get tested. For comprehensive resources and updates, visit the CDC website. If you are experiencing anxiety about the virus, seek out mental health support from your provider or visit NAMI.org.