Andrew Shue Has Been in the Public Eye for Decades — Is He Related to Elisabeth Shue?
Is Andrew Shue related to Elisabeth Shue? His family started trending after news of the alleged affair between his wife and TJ Holmes circulated online.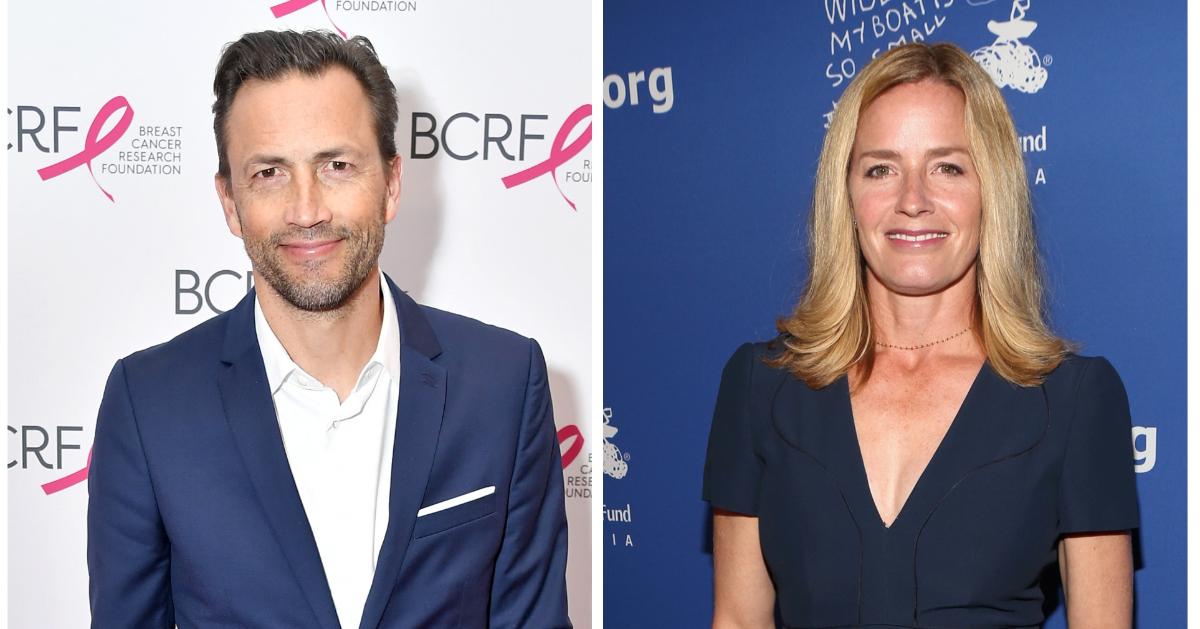 Actor Andrew Shue's personal life became a hot topic in November 2022 when rumors surfaced of an affair between Andrew's estranged wife, Amy Robach, and her co-anchor TJ Holmes. Leaked photos showed the co-workers making multiple romantic gestures while galavanting around New York City despite being married to other people.
Article continues below advertisement
Many recognize Andrew's face for his starring role as Billy Campbell in Melrose Place. Andrew also gained attention for sharing the same last name as The Karate Kid and Adventures in Babysitting star Elisabeth Shue.
Elisabeth and Andrew are still working actors today. Due to their time in the spotlight, fans want to know if they're related or simply have the same last name.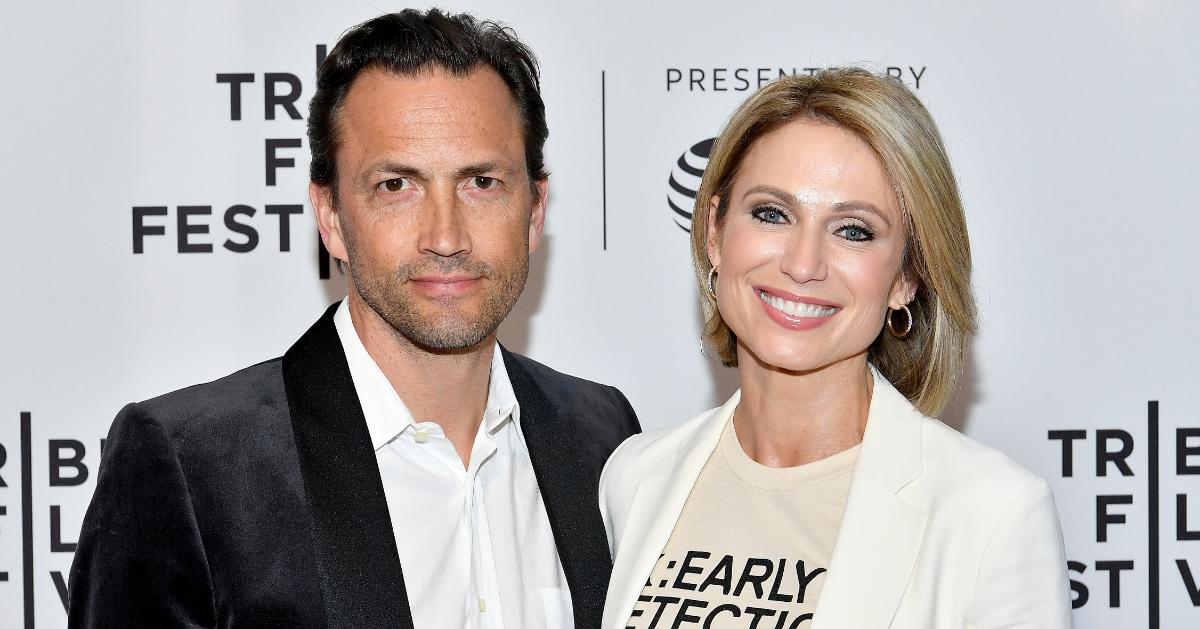 Article continues below advertisement
Is Andrew Shue related to Elisabeth Shue? The answer is…
Yes! Andrew and Elisabeth Shue are brother and sister. Elisabeth, born on Oct. 6, 1963, is four years older than Andrew, who was born on Feb. 20, 1967. The siblings were born and raised in Wilmington, Del., to parents James Shue and Anne Harms, and are the only famous ones in their family.
Elisabeth and Andrew's brother, John Shue, is a managing director at Harvard Management Company. The Shue siblings came together in 2007 to shoot their semi-biographical film Gracie. Interestingly enough, the film was directed by Elisabeth's husband, Davis Guggenheim.
Article continues below advertisement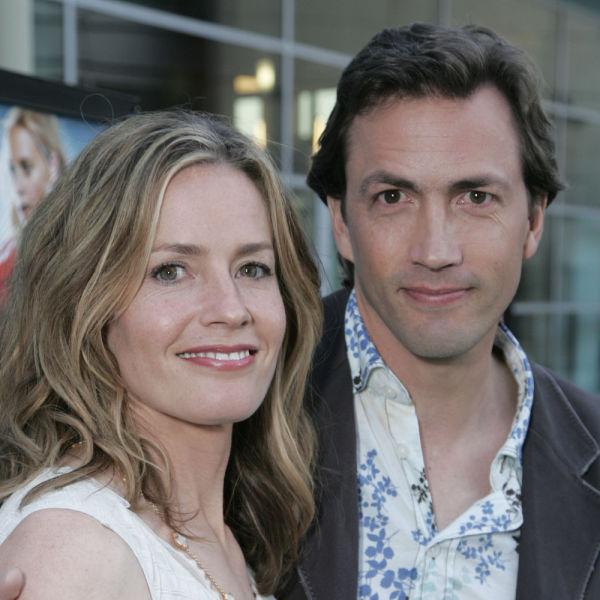 Gracie tells the story of how soccer connected the siblings after their brother William's tragic death in 1988. Elisabeth explained to MPR News in 2007 that making a film about Will's accident was the best way they could "honor [their] brother and tell a story about a family getting over loss."
Article continues below advertisement
Amy Robach once bragged about being Elisabeth Shue's sister-in-law.
Despite Elisabeth and Andrew having the same last name, many fans had no idea they were related until recently.
In September 2021, Amy posted a photo of Elisabeth on Instagram while promoting Elisabeth's Netflix show, On The Verge, which shocked GMA viewers who never connected her to Andrew's sister.
"Check out Elisabeth Shue streaming on Netflix," Amy wrote. "Friday night fun watching my sis-in-law killing it in On the Verge."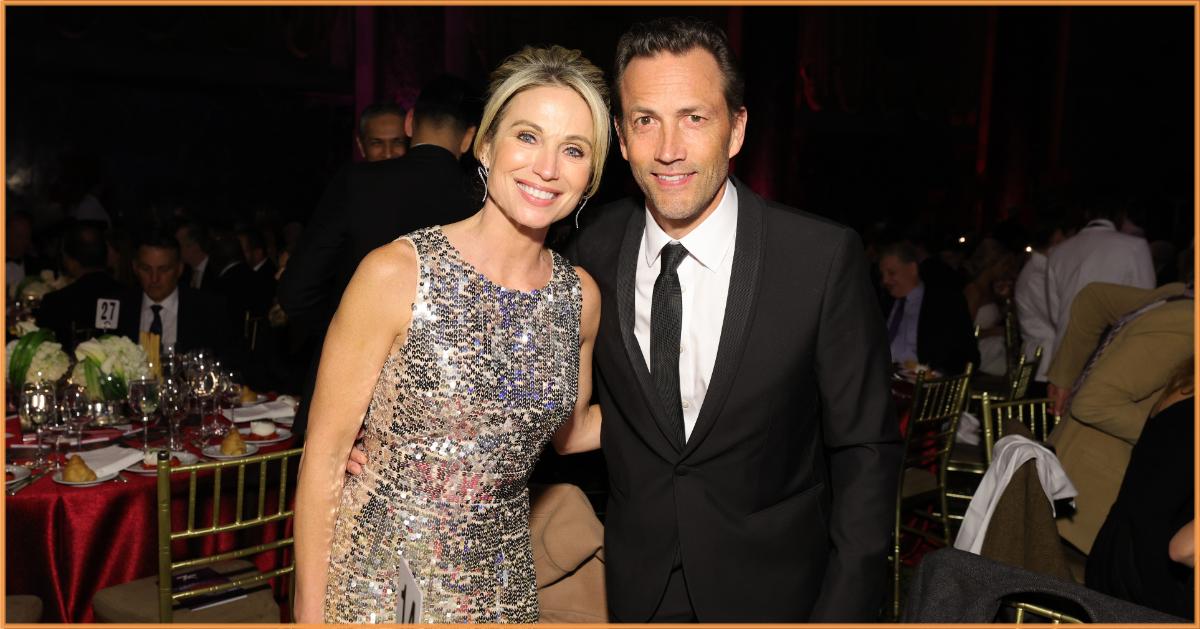 Amy has since deleted her Instagram account amid her and TJ's controversy. Since the news broke, Elisabeth hasn't addressed it publicly and appears to want to stay far away from the scandal.