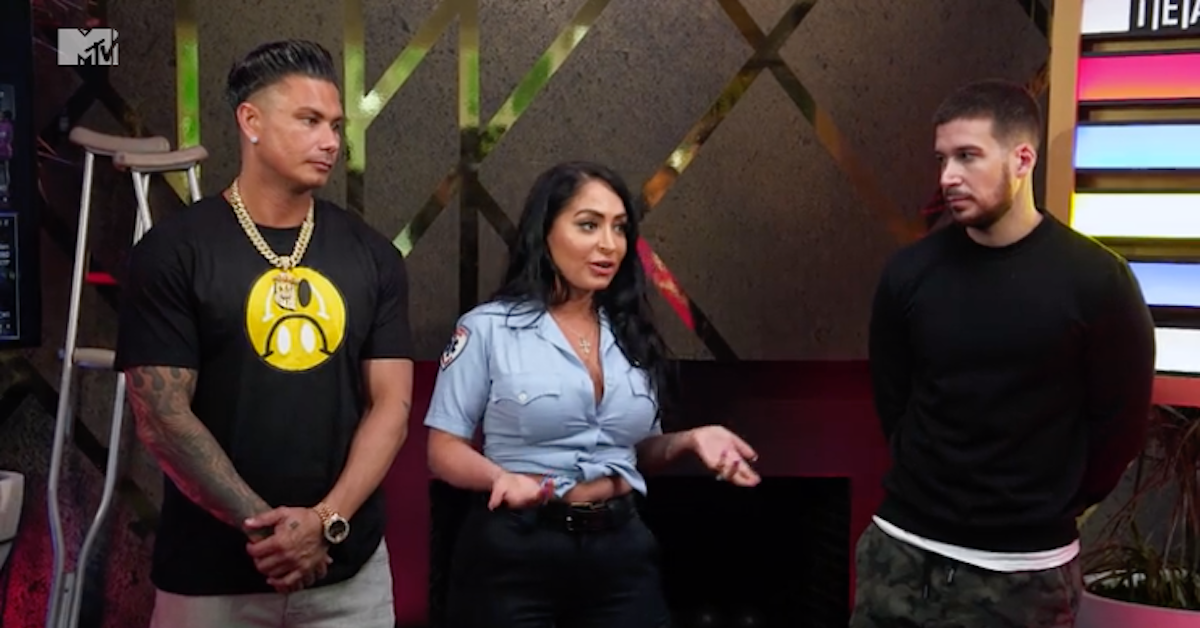 Angelina Pivarnick Is the Girls on 'Double Shot at Love' Worst Nightmare
We're down to eleven lucky ladies on Double Shot at Love and things are certainly heating up ahead of tonight. This evening, viewers will get to experience "Hurricane Angelina" firsthand when Jersey Shore alum Angelina Pivarnick stops by for a visit.
Article continues below advertisement
Per tonight's log line, Vinny Guadagnino and DJ Pauly D invite Angelina to help them figure out which lady is there for the right reasons, and the 32-year-old EMT devises an aggressive challenge to help the guys narrow down their picks. But many viewers are more curious about whether Angelina herself is still engaged.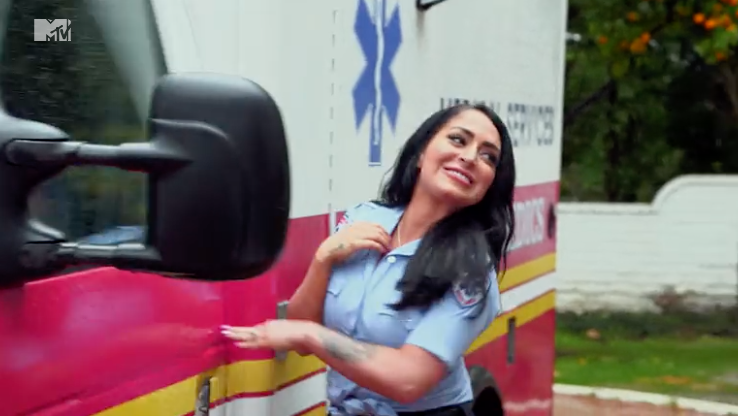 Article continues below advertisement
So, is Angelina still engaged?
The girls left fighting for Pauly and Vinny's hearts definitely sounded a bit jealous when Angelina pulled up in her paramedic ambulance. "I'm not really sure what's going on, but I know that Angelina and Vinny have had a previous sexual relationship," notes bombshell Derynn Scine.
While that may be true, fans of the Jersey Shore star know that Angelina shared news of her engagement two January's ago. But is she still with Chris Larangeira? The two haven't walked down the aisle, after all.
Article continues below advertisement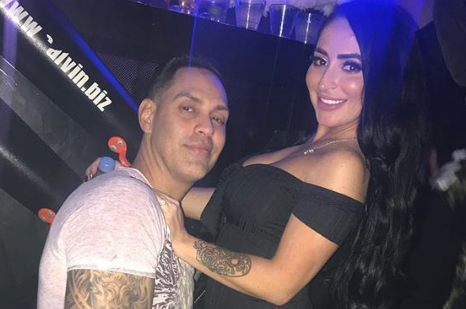 "Chris and I are so busy with our new house and planning our wedding," Angelina recently told E! News. "I am so excited for our wedding to finally happen."
"Good things come to those who wait," she added. And we most certainly agree.
Article continues below advertisement
Over on Instagram, Angelina shows no signs of backing down from her engagement. For one, her bio features the engagement ring emoji, along with a stylized "LOVER" spelled out. As for her fiancé Chris Larangeira, he swoons even harder on social media.
"Can't wait to marry my best friend," is the only thing he writes by way of bio.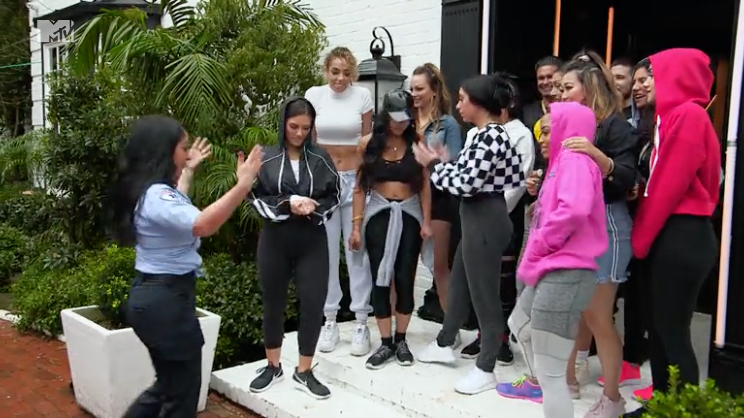 Article continues below advertisement
EMT Angelina shakes things up on Double Shot at Love.
According to Marissa, Angelina "doesn't give a f--k. She keeps it real and she says it how it is." Angelina introduces herself as "an EMT" who's on the show to "save these boys from heartache."
She'll be spending the day with the ladies to "see who's in it for real love" because she wants to "make sure you guys are really in it for them." But she won't just be sitting around chatting, however. Angelina has set up a whole obstacle course game, complete with blood pressure machines and mannequins.
Article continues below advertisement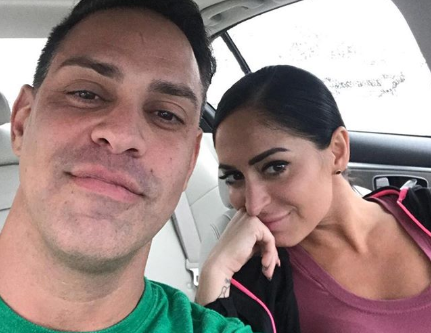 Angelina's fiancé has helped her through her injury and depression.
"When you have a partner, you have to be good under pressure," the EMT explains to the girls. Contestant Suzi, a registered nurse, is completely undeterred, while the other ladies struggle to keep their cool. "That's why I'm here," Angelina continues. "To see if you've got what it takes."
Article continues below advertisement
And no one knows the importance of being a supportive and reliable partner better than Angelina, who experienced a tragic injury on the job two years ago while lifting a 450-pound patient. "I tore my whole back and I was never the same," she said to Life & Style. The accident led Angelina into a struggle with depression.
But luckily, her fiancé Chris has been her rock the whole time. "Thank God he's someone I can lean on and stuff like that," Angelina gushed in the interview.
Will she help the guys find girls who can be just as there for them as Chris is there for her? If you can't wait to find out, we have your spoilers here.
Find out tonight on the new episode of Double Shot at Love at 8 p.m. on MTV.