Angelina of 'Jersey Shore' Was Hospitalized for "Killer Stress" Amid Divorce
Is Angelina Pivarnick divorced? She and Chris have had their ups and downs over the course of their time on 'Jersey Shore: Family Vacation.'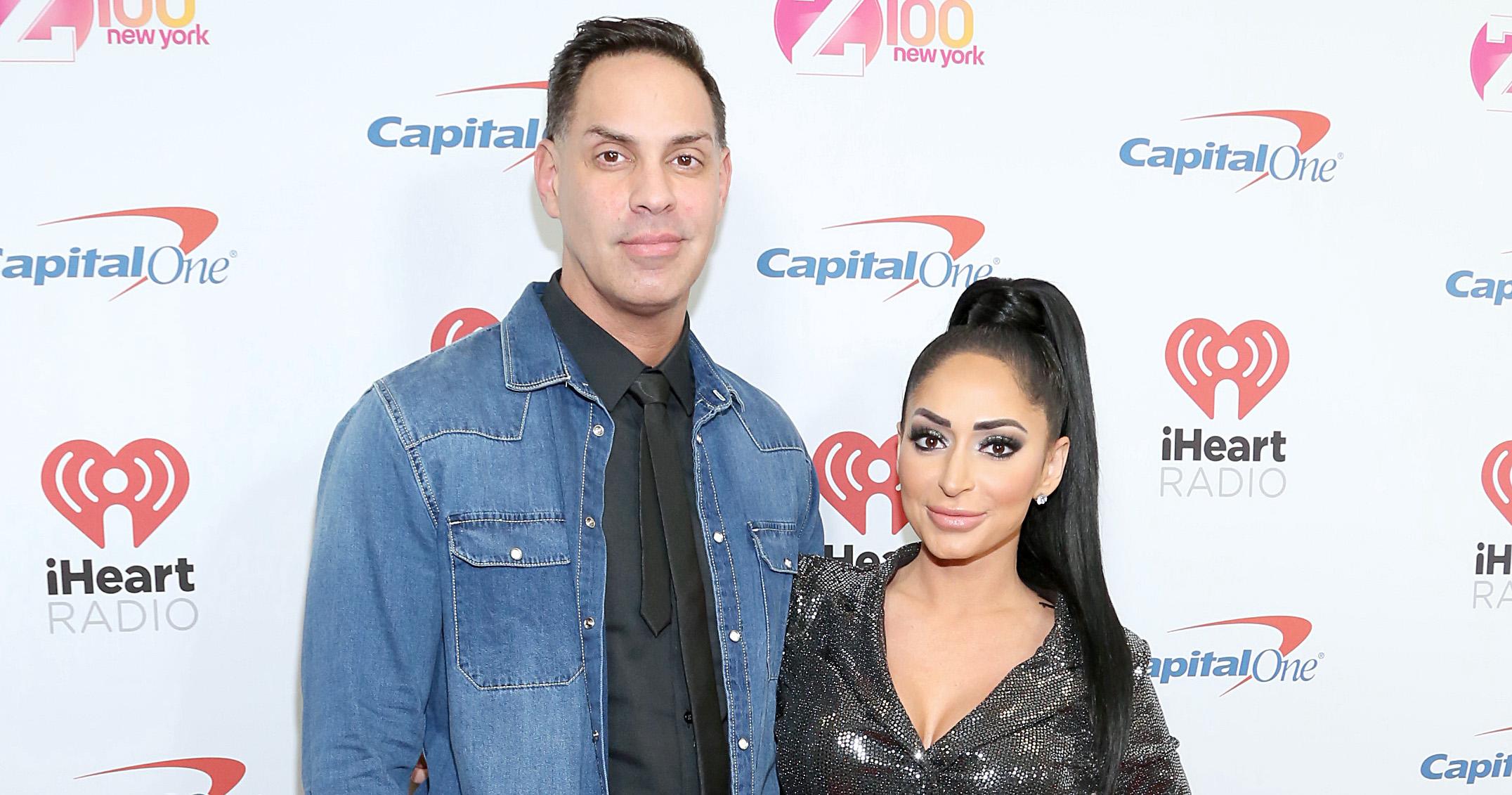 Even though Angelina didn't last too long on the original Jersey Shore, she has stood the test of time on the show's spinoff Jersey Shore: Family Vacation. After a rocky start in the OG series, Angelina and the other cast members were able to put their drama behind them, and now, she's a close-knit part of the group and a mainstay of the spinoff series.
Article continues below advertisement
Fans of Jersey Shore: Family Vacation know that Angelina and husband Chris Larangeira have had their ups and downs, much of which has played out on the reality series.
So, are Angelina and Chris still together, or have they gotten divorced? Here's what we know.
Is Angelina Pivarnick divorced?
After two years of marriage and a wedding that aired on Season 3 of Jersey Shore: Family Vacation, Angelina and Chris officially split. According to Us Weekly, on Jan. 20, 2022, Chris filed for divorce because of "irreconcilable differences" that caused a "breakdown of the marriage for a period of at least six months."
Article continues below advertisement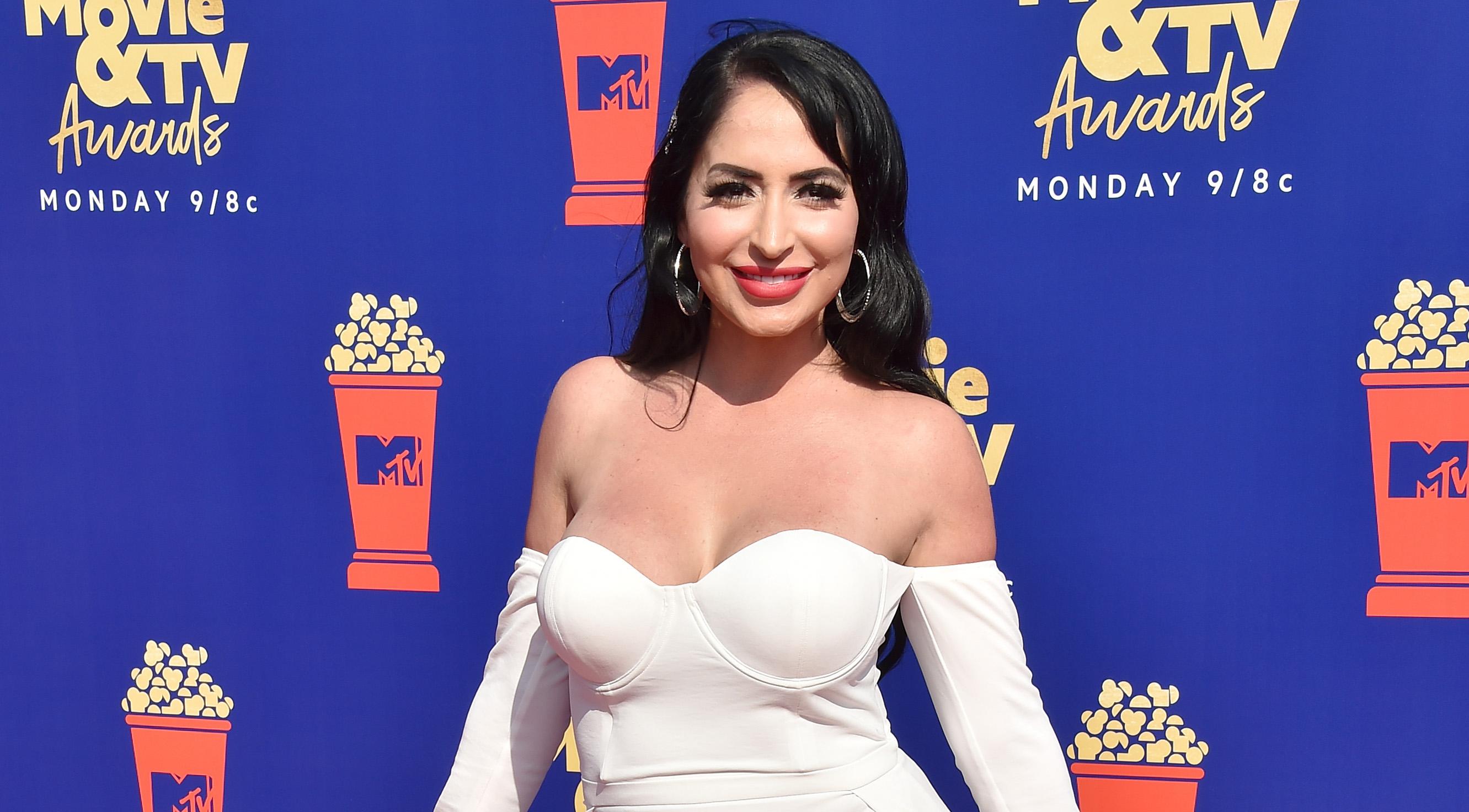 One of those "differences" is in Angelina and Chris's sex life. On a June 2021 episode of Family Vacation, Angelina revealed to the rest of the cast that the couple's intimacy was suffering because of their constant fighting. But she also admitted her faults in the relationship.
Article continues below advertisement
"I'm not the most perfect wife ever," Angelina said to the cast. "I yell at him, I'll belittle him sometimes. I feel like we're both wrong. But see how I'm admitting it to you? He won't ever admit that he's wrong."
She went on to say that she felt like she and Chris had lost their "spark."
Article continues below advertisement
About a week before Chris filed for divorce, Angelina told Page Six that she was doing what she could to make her marriage work. She also said that the impact of her own parents' divorce was something that she had been unconsciously carrying with her, which had, in turn, influenced the way she had approached her own relationship.
Angelina had actually first filed for divorce back in January 2021; the case was then dismissed that September after she and Chris had gotten back together, per Page Six.
Article continues below advertisement
Angelina has been hospitalized for "killer stress" amid her divorce from Chris.
In her response to Chris's divorce filing, Angelina requested in March 2022 that the judge enforce a confidentiality agreement, per the Sun.
Amid her divorce battle with Chris, Angelina informed her followers on April 12, 2022, that she was recently admitted to the hospital, sharing a video of herself in a hospital bed to her Instagram Story.
"Please whomever is calling me and texting me [to] give me time to respond. … I need to get better," she wrote (per Us Weekly). "My health comes before everything else."
Article continues below advertisement
"My immune system's been super low from all the stress I've endured the past couple of months. I wish this pain on no one in this entire world," she explained in a follow-up clip. "I hope this too shall pass, and I hope brighter days are ahead of me."
Angelina emphasized the severity of her condition, noting that "stress is definitely a killer." She added, "No one lives in my bones and can understand the amount of pain I've endured lately."
The reality star ended her Stories with a positive outlook, stating, "There's a light at the end of the tunnel. Soon enough, I will see the light. I'm just waiting to see it." She concluded, "I have been keeping prayers and god closer than ever, and I know he's got big plans for me. I love you god."
We wish Angelina a speedy recovery!