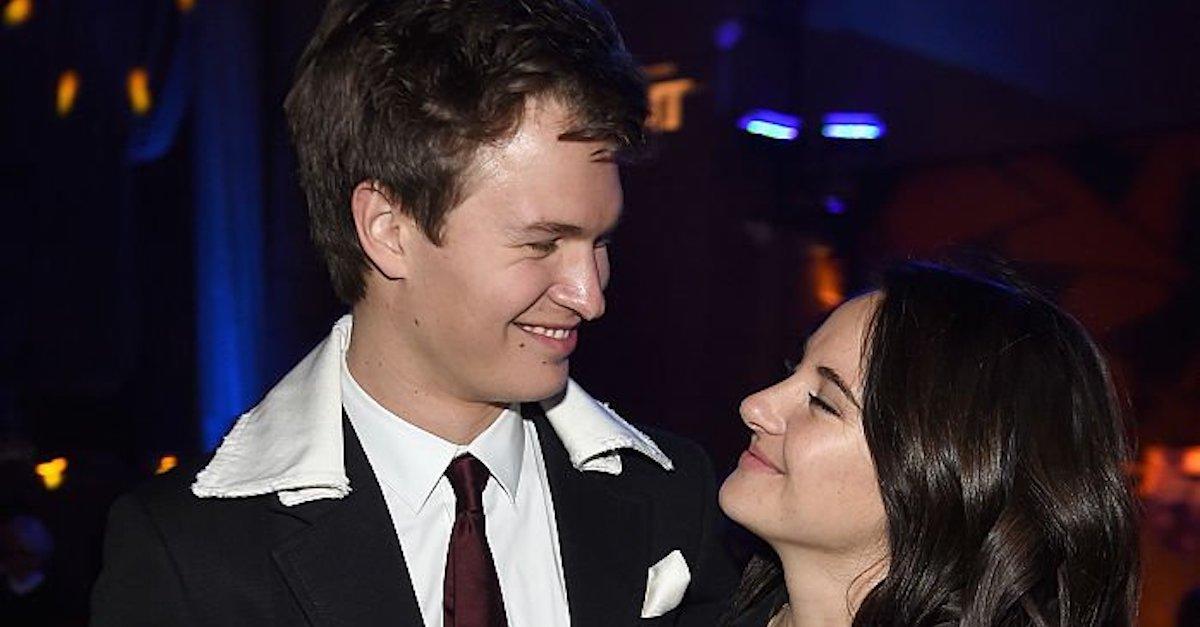 Is Ansel Elgort Dating Shailene Woodley Years After 'The Fault in Our Stars'?
Most people recall the time Ansel Elgort and Shailene Woodley played the roles of teenagers with terminal illnesses who fell head over heels in love with each other. They were the stars of The Fault in Our Stars back in 2014. The heartbreaking romantic drama was based on John Green's 2012 novel of the same name.
Article continues below advertisement
Between 2014 and 2016, Ansel and Shailene teamed up again for the three-part Divergent film saga. She led the way as the main star in the dystopian sci-fi action movies, but Ansel's character arc in the franchise was just as important. Now, there are rumors circulating that the actors might be dating each other IRL. Here's what we know.
Article continues below advertisement
Is Ansel Elgort dating Shailene Woodley?
Recent posts on social media featuring Ansel and Shailene are leading fans to believe they may have recently sparked up a romance. Ansel shared a 10-part photo thread on the gram –– and two of the pictures include Shailene. In the first shot, they're seen cuddling up to each other inside a restaurant.
Some might argue that the picture looks totally friendly and platonic. Others would say it's a huge sign they've started dating on the low. The last shot Ansel added to the photo thread shows him pouring two glasses of wine as Shailene sits directly across from him at an outdoor table. There's something arguably romantic about the way she's staring at him with her hands on each side of her face as he fills her cup.
Article continues below advertisement
He was sure to add the caption, "It's the time of the season for loving," with double pink heart emojis.
Just a few hours before posting that photo thread, Ansel shared a solo shot of himself with Shailene in a much more lovey-dovey light. In the photo, he's holding her body up in the air to mimic a classic moment from the '80s movie Dirty Dancing. Shailene looks comfortable as she trusts Ansel to hold her steady.
Article continues below advertisement
Ansel added a caption that said, "Clean dancing [with] Shai," along with a couple of colorful emojis. Fans have been quick to flood his comment section with their approval of a possible relationship between him and his former co-star.
One person wrote, "The romance of The Fault in Our Stars is not over!" Another person asked, "So, she is his girlfriend now or what?"
A third person chimed in saying, "This brought back so many [movie] memories! Love to see you two."
As of now, Ansel and Shailene both haven't confirmed or denied the dating rumors.
Article continues below advertisement
Who were Ansel Elgort and Shailene Woodley dating before this?
Ansel was notably in a relationship with Violetta Komyshan until early August 2022. According to Page Six, he was recently spotted kissing a mystery woman in Italy which leads fans to believe his relationship with Violetta must have ended sometime before that.
Shailene, on the other hand, was engaged to marry a football player named Aaron Rodgers. According to People, they broke things off in April 2022 before making it down the aisle.