Anthony Keyvan Originally Auditioned for a Different Role in 'Love, Victor' (EXCLUSIVE)
Anthony Keyvan, who plays the Muslim character Rahim in Season 2 of 'Love, Victor,' spoke exclusively with Distractify about some Season 2 spoilers.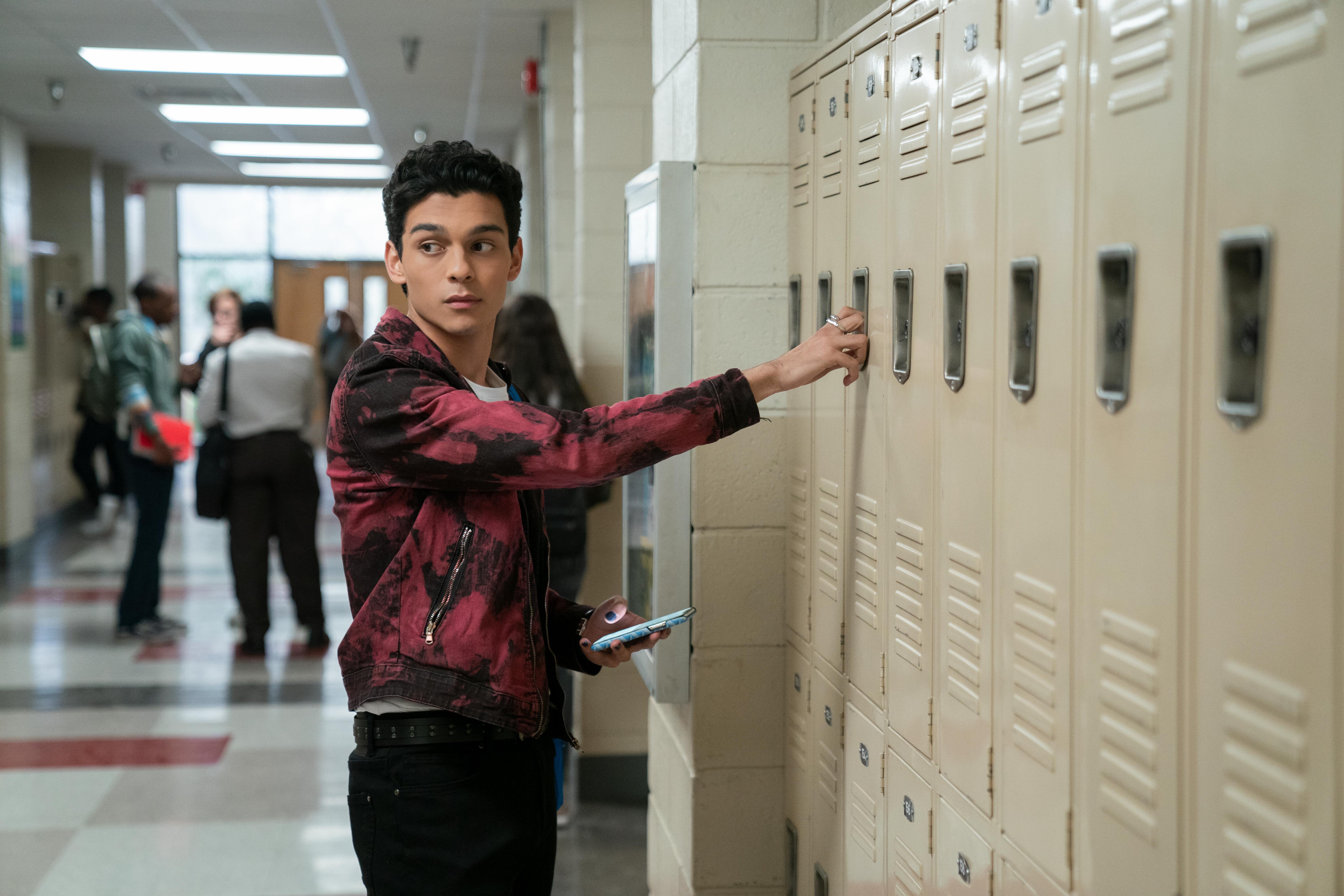 On June 11, fans will be graced with Season 2 of Love, Victor on Hulu. The show chronicles Victor's coming-out story as the new kid in school.
But Victor's family is Latinx and pretty religious, so although his parents love him and his sister, Pilar, it's hard for him to reconcile his sexuality with his very traditional heritage. Now, Season 2 explores a new character's coming-out story — Rahim, played by Anthony Keyvan.
Article continues below advertisement
Distractify spoke exclusively with Anthony Keyvan about his turn in Season 2 of Love, Victor as one of the new central characters. Rahim is Muslim, so his coming-out story also ties deeply into his relationship with his family and culture. And many Love, Victor fans want to know if Anthony Keyvan is Muslim like his character.
Article continues below advertisement
Anthony Keyvan discussed Rahim's Muslim background and how that factors into his coming-out story.
"Rahim is at the beginning of his coming-out story, and he looks to Victor as Victor looked to Simon for guidance and support during this time because it's obviously really scary and new for him, especially being Muslim," the actor explained to Distractify.
While Season 1 of Love, Victor follows Victor's coming-out story through a Latinx Catholic lens, Season 2 follows Rahim's story through a Muslim lens.
Article continues below advertisement
Getting the opportunity to portray Rahim meant a lot to Anthony, coming from his own Persian background as the son of immigrants. "Coming from a Muslim family, that's not something that is ever talked about or accepted really," he shared. "So it's really cool that I get to share that story." The producers even brought on a Muslim writer to make sure they tell Rahim's story accurately.
Anthony Keyvan originally auditioned for the role of Victor.
Because of the lack of Persian representation on TV, Anthony often auditioned for Latinx roles, including Victor.
While he didn't get that role (which he now says was "definitely a good thing"), the producers called him up out of the blue a year later to audition for the role of Cyrus (which is actually Anthony's middle name), an Iranian-American. The character's name was later changed to Rahim to include more Muslim cultures.
Article continues below advertisement
The role of Rahim seems to be a sort of a chicken-and-egg situation — we're not sure if the producers wrote the role for Anthony, or just knew he'd fit perfectly.
"I really was just so ready to play this character because I felt for the first time that I was playing a character that was culturally accurate to my background," Anthony explained. "For so long I was cast as Latinx because I look the part or ambiguous or white-passing and always given a very generic name."
Article continues below advertisement
Anthony teased some 'Love, Victor' Season 2 spoilers regarding Rahim and Victor.
In a queer teen drama like Love, Victor, we can't help but wonder what role Rahim will have in Victor's own coming-out story. While Anthony couldn't confirm or deny a potential love triangle between Rahim, Victor, and Benji, what he could say is that "Rahim definitely adds an extra layer to their relationship."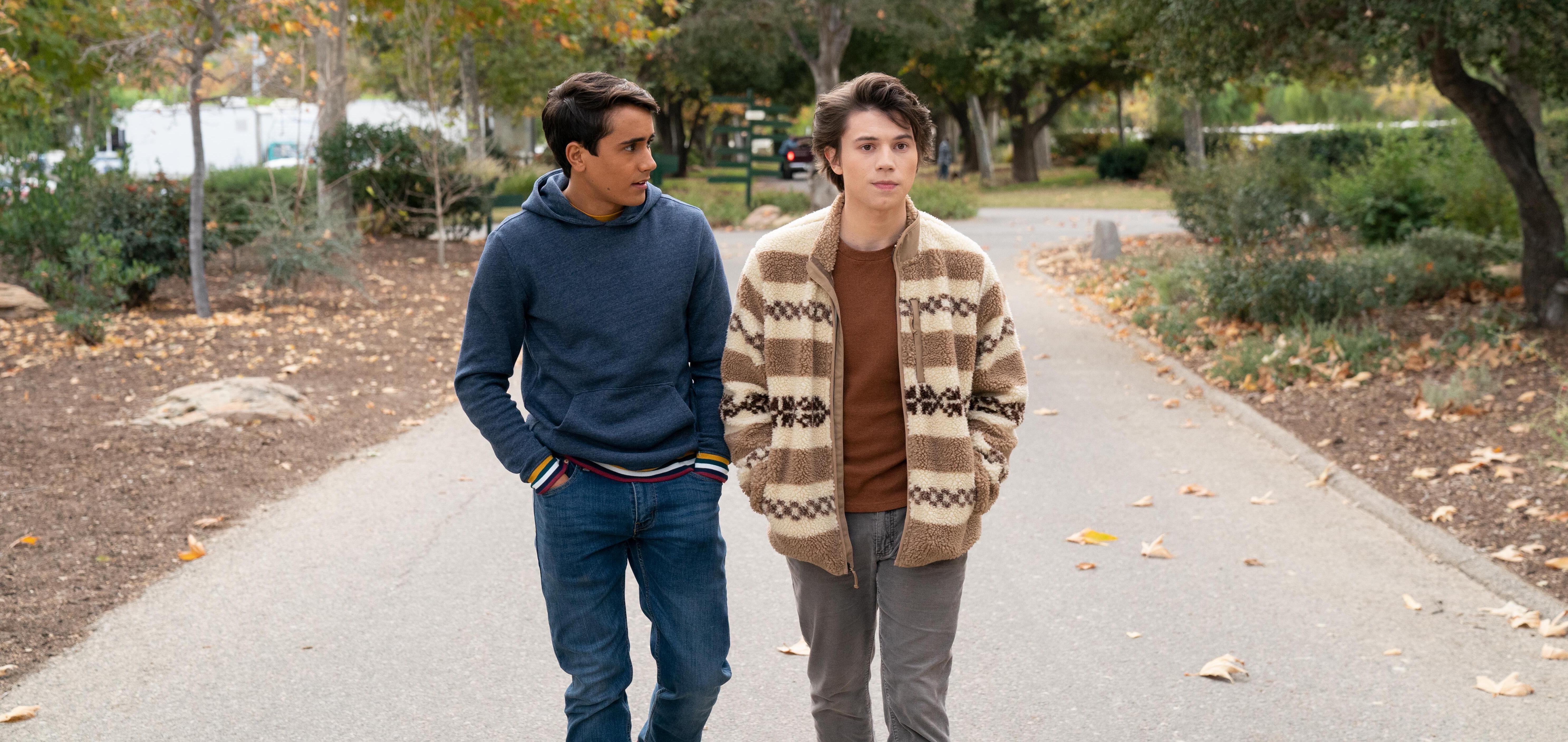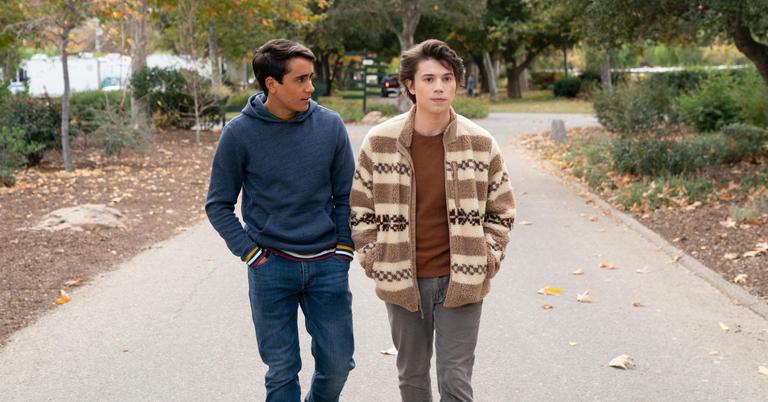 Article continues below advertisement
More importantly, Rahim builds a relationship with Victor's sister, Pilar, who gets more of her own storyline in Season 2 of Love, Victor. Rahim is able to be there for Victor and Pilar when it comes to their changing family dynamic, while Victor is there for Rahim in his coming-out journey.
Season 1 of Love, Victor is super bingeable, and we can expect the same from Season 2. When asked how Season 2 ends, Anthony revealed, "A major cliffhanger and OMG moment? I think it's safe to say, yeah. There will be a pretty big shocker at the end of the season."
Season 2 of Love, Victor is available to stream on Hulu on June 11.