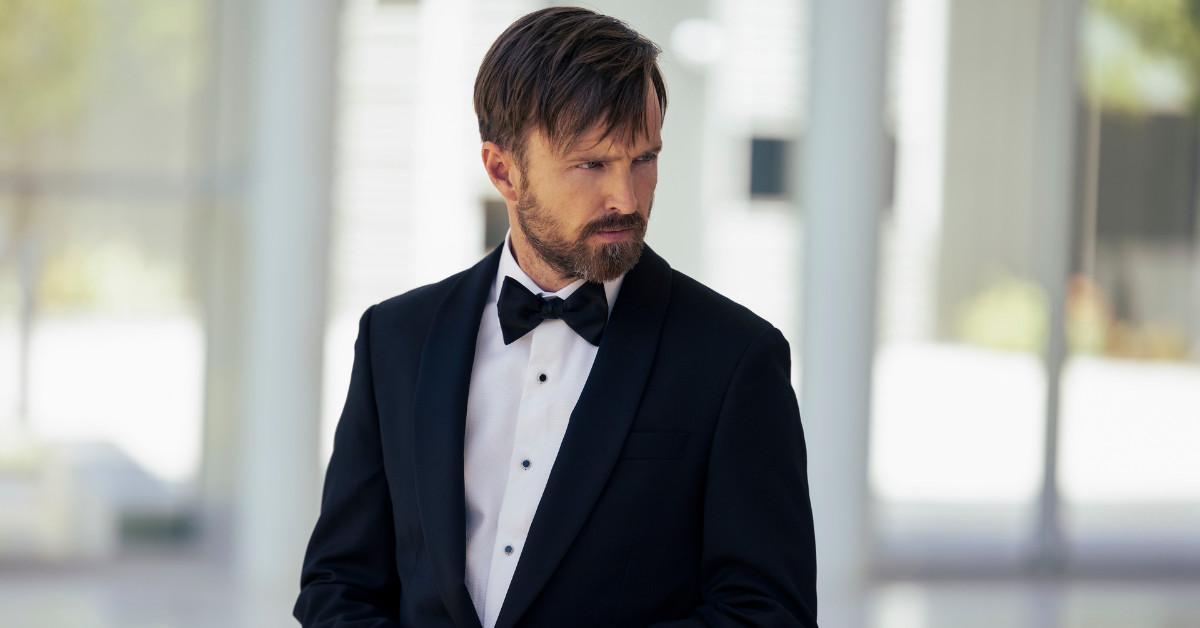 Some 'Westworld' Fans Think Caleb Is a Host — Others Pray He's Not
In the futuristic dystopia of HBO's Westworld, where hosts are indistinguishable from humans, anyone could be circuits and wires instead of flesh and blood. And fans are wondering if Caleb (Aaron Paul) is still a human in Westworld Season 4. And the trailer for and first two episodes of the fourth season have done little to answer that question!
Article continues below advertisement
As TV Insider recaps, Season 4 shows Caleb looking alive and well in the purported present, raising a daughter named Frankie. But we see him critically wounded in Maeve's (Thandiwe Newton) memories or visions. We also learn that Frankie was born right when the revolution ended, which is odd timing.
The trailer for Season 4 shows Caleb reacting to a swarm of flies, which wouldn't affect a host. But we also see a host who looks suspiciously like Frankie. What's a Westworld fan supposed to believe?!
Fans are divided about whether Caleb is host or human.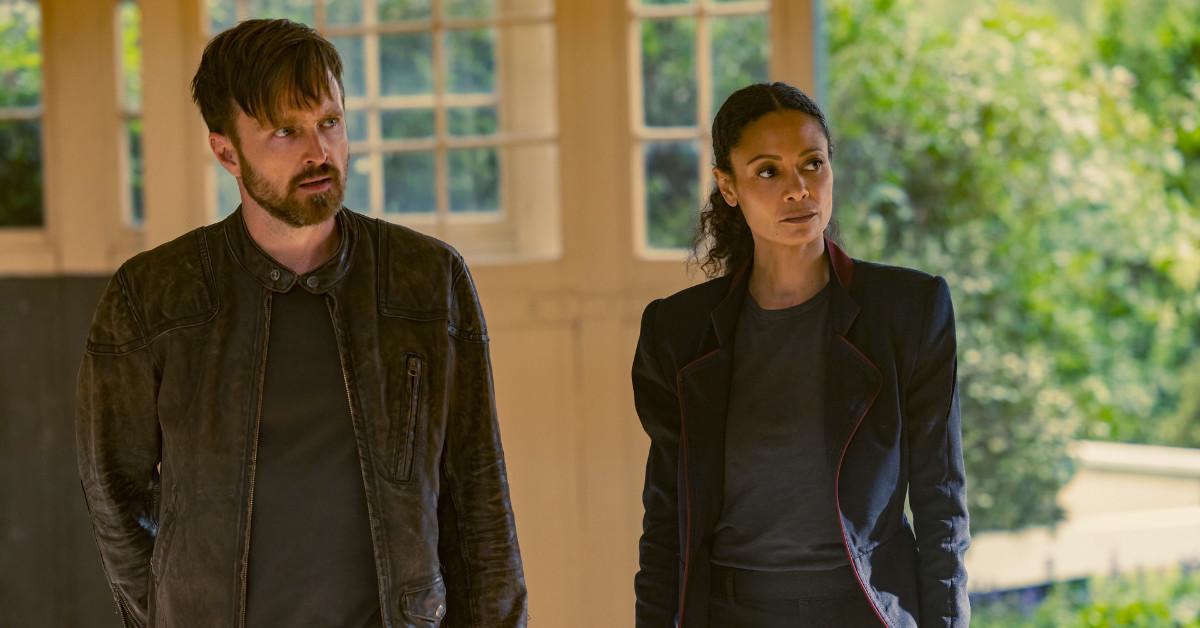 In a popular Reddit post from Wednesday, July 6, one Westworld fan detailed their theory that Caleb is a host. "[In Episode 1] we see him, in Maeve's memories, covered in blood. [In Episode 2] she refers to him as [basic] a.k.a. a basic host model without her special abilities," that user wrote. "I know, I know. It sounds like she means 'human,' but this is Westworld. Caleb may or may not know, but Maeve does, and she's keeping it fun using opaque language."
Article continues below advertisement
That same Reddit user pointed out that Caleb's family may not be of blood relation, that perhaps his daughter is from a previous relationship, and that perhaps his wife is a host, too.
In the comments, another fan speculated that the clues about Caleb's possible host-ness are red herrings: "I think we're being led to believe Caleb may be a host, but I think it will be revealed that he's not. I do believe his wife and daughter are hosts and [believe] his mind may have been f—ked with. It'll be real interesting to see how that plays out, especially with Maeve's involvement."
Article continues below advertisement
And some fans are really hoping there's not a "Caleb is a host" twist.
On that same Reddit thread, another commenter expressed hope that Caleb is a human. "This just wouldn't be a fun reveal at this point in the series. Especially with him being a main protagonist," that commenter observed. "The 'OMG! ____ is a host!' gimmick should have ended with the final Season 2 host reveal at the end of the finale episode. If that does end up being the case, I feel like the reveal will be met with more eye rolls than shock and awe. Just my opinion."
A fourth user concurred. "It would be boring if all the main characters were hosts and if it was always announced as a big reveal. At this point, it wouldn't be interesting anymore. However, I believe [Caleb's] wife is a host and his daughter is the first child born from a human being and a host. The ability of human beings and androids to reproduce together is a common theme when imagining sentient robots, and I expect Westworld to address it, too."
Westworld airs on Sundays at 9 p.m. on HBO.