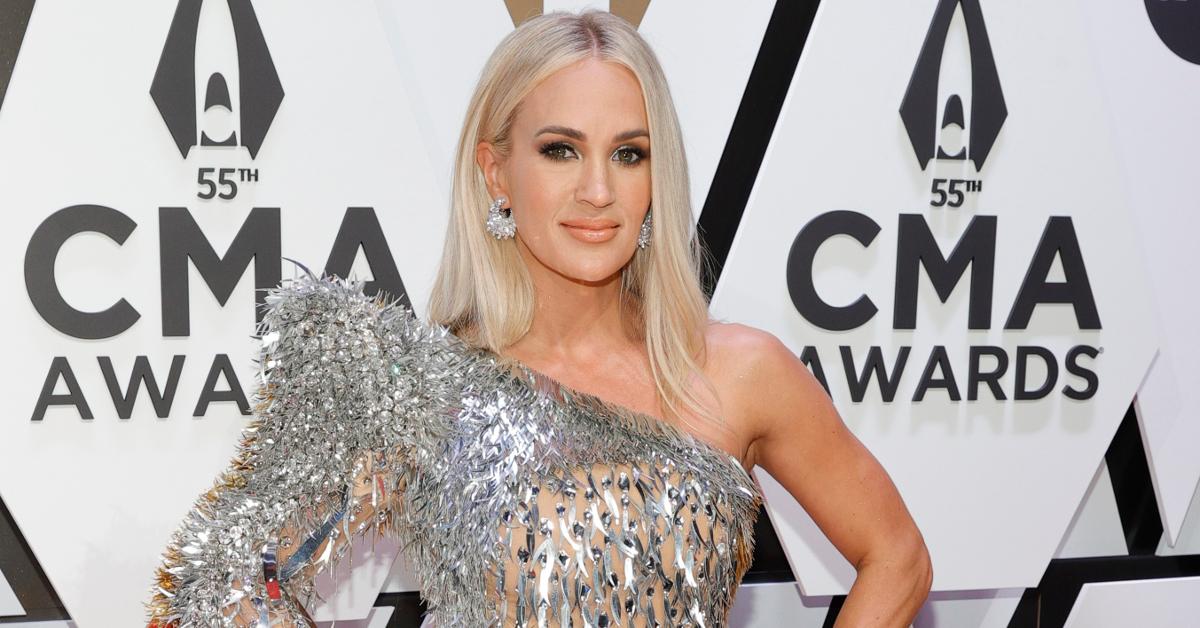 Is Carrie Underwood Vaccinated? Details on the Country Singer
The COVID-19 pandemic and subsequent vaccine have become a constant source of socio-political discourse, outrage, and controversy.
It has permeated all levels of society, not just politics. Sports figures, artists, celebrities, and all sorts of public figures and small businesses have tossed their hats into the COVID conversation.
People are even wondering whether Carrie Underwood is vaccinated now.
Article continues below advertisement
Is Carrie Underwood vaccinated?
To understand why the country music star has been a hot topic of conversation in the great vaccination debate, you have to understand what's going on in the NFL, particularly Aaron Rodgers. And what Carrie's husband, Mike Fisher, had to say about it.
Several professional athletes are either refusing to divulge whether or not they've been vaccinated against the COVID-19 virus, or flat-out refusing to take the COVID shot for various reasons including reports of severe allergic reactions and changes to menstrual cycles, or simply being wary of the vaccine's relatively "short" production time.
Article continues below advertisement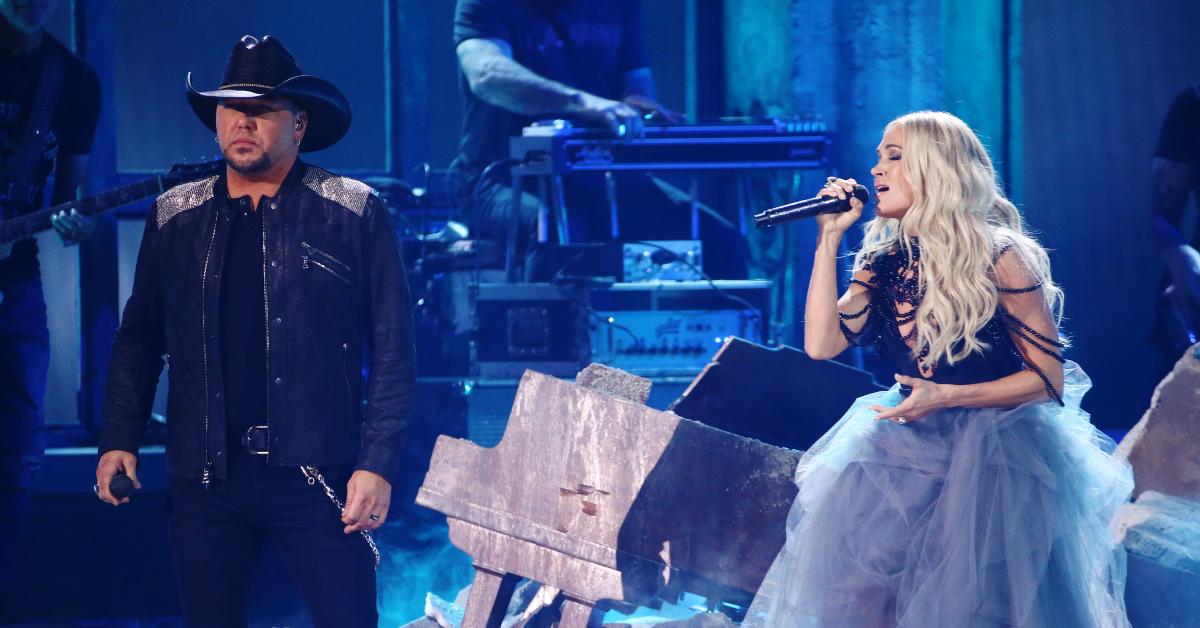 (It should be noted that the vaccine was developed quickly due to there already being years of research on related viruses, multiple improvements on the vaccine manufacturing process, and extensive funding. Also, the vaccine passed the same rigorous testing protocols which all vaccines have to pass in order to be approved.)
Article continues below advertisement
As a result, many professional athletes have elected to stay away from getting vaccinated, including a huge list of NFL stars. Among them is Green Bay Packers quarterback and former Jeopardy! guest host Aaron Rodgers. The pigskin slinger previously stated that he was "immunized" against COVID-19, but then he contracted the virus.
Once word spread of Aaron's illness, he revealed that he never received a COVID-19 vaccination. He cited that he was allergic to ingredients present in the Pfizer and Moderna vaccines and was wary of the Johnson & Johnson shot after hearing reports of severe allergic reactions to it.
Article continues below advertisement
While Aaron has undergone a lot of criticism for expressing his caution in taking the vaccine, he received an outspoken vote of confidence from Carrie's husband Mike, who wrote: "I stand with Aaron Rodgers. I believe in the freedom to choose what we put in our bodies and the freedom of conscience. I agree with him in that the science clearly shows the vaccinated spread COVID at basically the same rate as the unvaccinated."
Article continues below advertisement
There are plenty of reports to rebut Mike's claim that the rate of COVID transmission is identical to those who aren't vaccinated. While Aaron wasn't vaccinated, he clarified that his immunization protocol came at the behest of his medical team to better suit his personal health needs.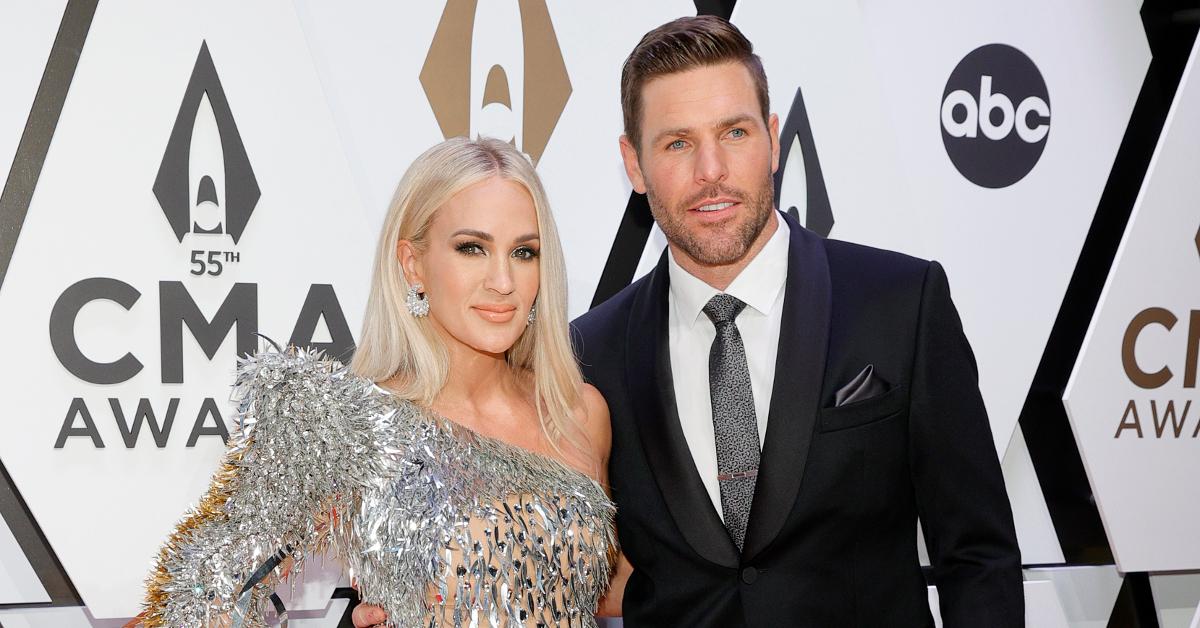 Article continues below advertisement
So, is Carrie Underwood vaccinated?
Some are speculating that Carrie has not received the vaccine since she liked her husband's post about standing with Aaron, and that the global social panic over the pandemic was less about keeping people safe and more about taking "control of our lives."
Carrie hasn't publicly stated whether or not she's received a vaccine, and there are plenty of other known public figures who've done the same, whether in an attempt to distance themselves from any hot-button political discourse, or because they don't want to explain why they don't feel comfortable taking the vaccine.
However, at the 2021 Country Music Awards she did appear to be quite annoyed when a joke about her husband's support of Aaron was brought up.
Article continues below advertisement
The best way to prevent contracting or spreading COVID-19 is to get vaccinated. Thorough hand washing, social distancing, and wearing a mask or cloth facial covering are also extremely important. If you feel you may be experiencing symptoms of the coronavirus, which include persistent cough (usually dry), fever, shortness of breath, and fatigue, please call your doctor before going to get tested. For comprehensive resources and updates, visit the CDC website. If you are experiencing anxiety about the virus, seek out mental health support from your provider or visit NAMI.org.