'Riverdale' Actor Cole Sprouse Arrested While Protesting in Santa Monica
The tragic death of George Floyd while in police custody continues to spark worldwide protests with people standing in solidarity against police brutality, racism, and social injustices that are happening in America. Many celebrities have used their platforms to speak out about Floyd's death, donated money to organizations for the Black community, and some have even taken to the streets to stand with civilians and protest.
Article continues below advertisement
Riverdale star Cole Sprouse revealed via Instagram that he was detained by police on Sunday, May 31, while peacefully protesting in Santa Monica, Calif. So, is the actor in jail?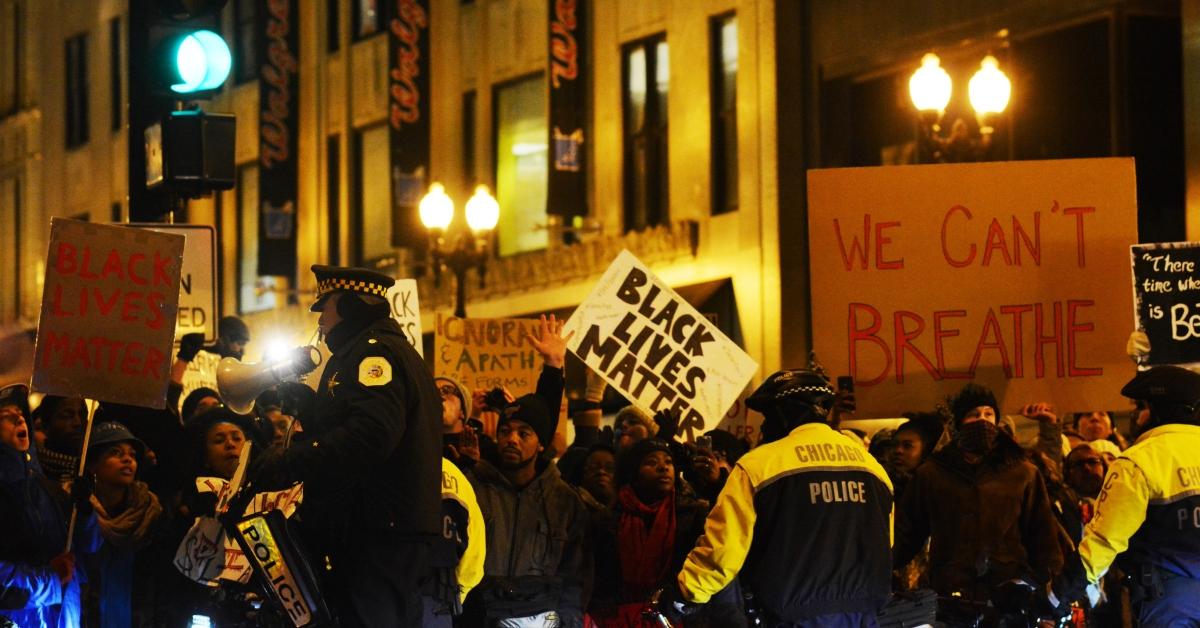 Article continues below advertisement
No, Cole Sprouse is not in jail. 'Riverdale' star posts social media statement.
The 27-year-old actor was detained by police and one-day later shared the events that transpired while protesting. "A group of peaceful protesters, myself included, were arrested yesterday in Santa Monica," he posted in a lengthy Instagram statement.
However, Cole wanted to make his followers understand that the message is not about him. "There's a clear need to speak about the circumstances: Black Lives Matter," he wrote.
He continued, "Peace, riots, looting, are an absolutely legitimate form of protest. The media is by nature only going to show the most sensational, which only proves a long standing racist agenda." Cole explained that he was "detained" by police after being told to leave.
When he and fellow protesters did not retreat, they were arrested.
Article continues below advertisement
"It needs to be stated that as a straight white man, and a public figure, the institutional consequences of my detainment are nothing in comparison to others within the movement. This is ABSOLUTELY not a narrative about me," he stated.
Being high-profile actor, it's safe to assume that Cole was easily able to post bail, but some protesters are not as fortunate.
Article continues below advertisement
Celebrities donate money to help pay bail for protesters.
Celebrities have been not only lending their voice, but helping out in monetary ways in support of Black Lives Matter. Members of Hollywood's elite have decided to put their money where their mouth is and help in ways that other cannot. Specifically, donating large sums of money to organizations, some of which help individuals on the front lines who are arrested while protesting.
Chrissy Teigen announced that she was donating $200,000 to the Minnesota Freedom Fund, which helps pay bail to protesters who were arrested.
Musician Noname also donated to the organization and asked fellow celebs who follow her to match her donation.
Article continues below advertisement
Blake Lively and husband Ryan Reynolds donated $200,000 to the NAACP Legal Defense Fund. "We're ashamed that in the past we've allowed ourselves to be uninformed about how deeply rooted systemic racism is," the couple wrote in an Instagram statement. "We've been teaching our children differently than the way our parents taught us. We want to educate ourselves about other people's experiences and talk to our kids about everything, all of it... especially our own complicity."
If you are looking for ways to donate your time or money to Black Lives Matter and other antiracist organizations, we have created a list of resources to get you started.