Beloved Anime 'Cowboy Bebop' Received the Live-Action Netflix Treatment — Are They Banned in Japan?
Space western anime 'Cowboy Bebop' got the Netflix treatment in 2021. The OG anime is known for hefty violence and sexuality. Are the series banned in Japan?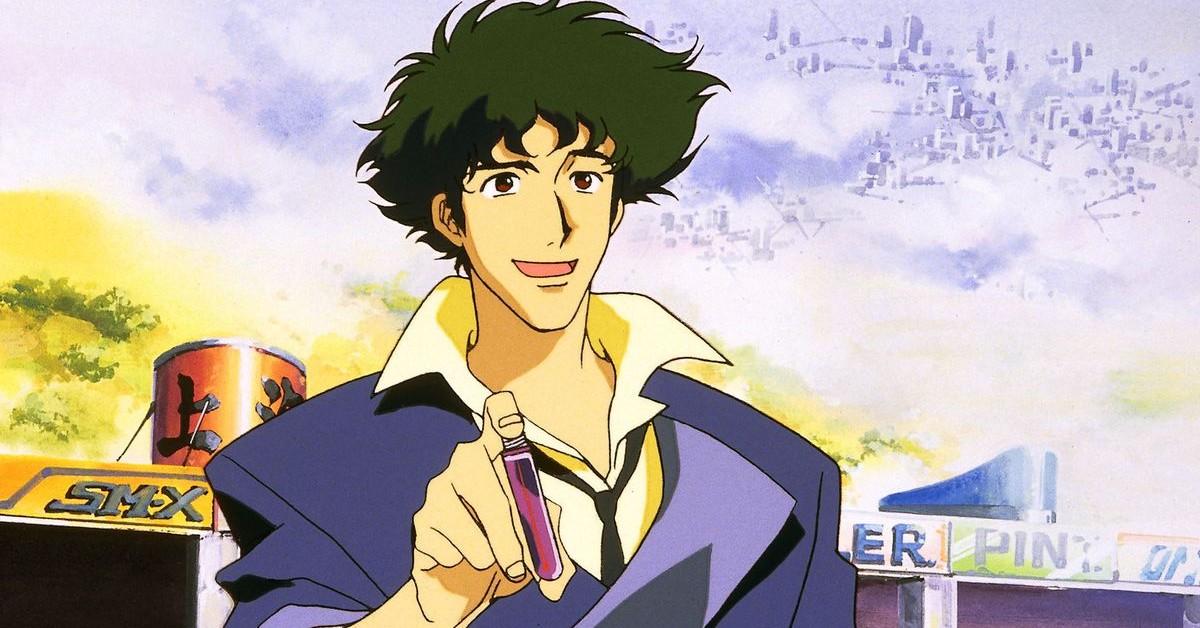 Netflix's adaptation of beloved space western anime Cowboy Bebop is receiving mixed reviews, as do many modern endeavors that prey on niche series with happy cult followings. Too cynical? When it comes down to it, Netflix's attempt at adapting Shinichiro Watanabe and Sunrise's 1998 anime series was quite ambitious. Perhaps it didn't fully pay off (it currently holds a 48 percent score on Rotten Tomatoes), but we applaud Christopher Yost's obvious strive to stick to the source material.
Article continues below advertisement
Said source material follows the trials and tribulations of an oddball group of bounty hunters as they fight crime and battle existential crises, all while flying through a dystopian galaxy on a fishing trawler-turned-spaceship, called the Bebop. The team of anti-heroes includes Spike Spiegel, Jet Black, Faye Valentine, Radical Ed, and their canine sidekick, Ein. Because we're only focused on the most vital details, Ein is a cute-as-heck corgi.
Reminiscent of films like 1982's Blade Runner and 2003's Kill Bill, both the original anime and the TV-MA-rated Netflix series boast a ton of bloody violence, drug use, language, and vibrant sexuality. But have these mature themes we've grown so accustomed to made Cowboy Bebop worthy of getting banned in Japan? It's complicated.
Article continues below advertisement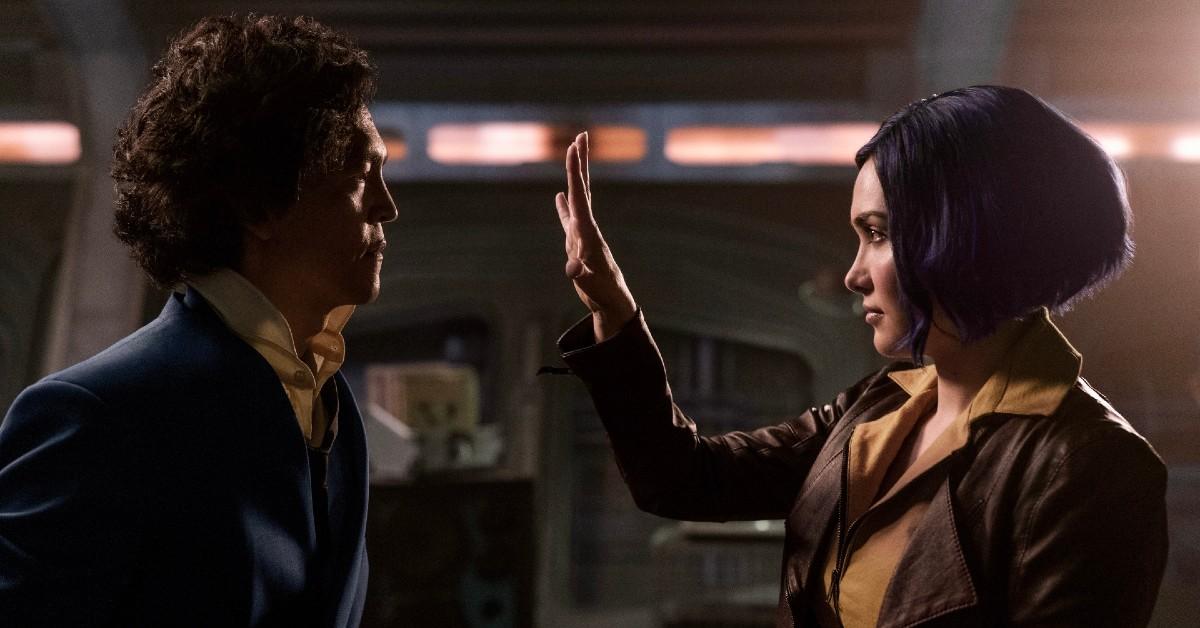 Is either version of 'Cowboy Bebop' banned in Japan?
Though Cowboy Bebop has a total of 26 episodes, during its initial 1998 airing on Tokyo TV, just a measly 12 episodes were released, as Japanese censorship was pretty hardcore back then. As expected, its hefty display of sexuality and violence was to blame for more than half the series being axed.
Article continues below advertisement
But thanks to the blessing of satellite channel WOWOW, Cowboy Bebop was reborn, airing during moonlit hours this time around. This way, kiddies could avoid the blasphemous evils of crimson cartoon blood and bouncing breasts.
According to ScreenRant, however, it's not so much that Japan was prudish back then, but rather the series aired during a period of rising school violence in the country. Understandably, it wasn't a cute look for the anime to essentially promote brutal stabbings and gun violence (no matter how rad the animation makes it look).
Article continues below advertisement
But we're living in different, more progressive times now (though school violence is still an issue, of course), so the Netflix series starring Daniella Pineda (Mercy Black), John Cho (Harold and Kumar Go to White Castle), and Mustafa Shakir (American Gods) is neither banned nor censored in Japan at this time.
Article continues below advertisement
Were episodes of 'Cowboy Bebop' censored or banned in the United States?
Premiering in the U.S. in 2001, Cowboy Bebop was the first-ever anime shown on Cartoon Network's adult-centered late-night programming block, Adult Swim. It made its midnight debut on Sept. 2, 2001. Sadly, you may be able to predict where this is going. The beloved futuristic neo-noir anime premiered just a week before the historic 9/11 attacks, causing the network to later cut episodes from the airing schedule.
According to The Daily Dot, Adult Swim made the decision to ax Episodes 6, 8, and 22, as they all involve violence that may have been received poorly at that traumatic time in America. Out of the three episodes, the events displayed in Episode 22, titled "Cowboy Funk," posed the biggest risk. Said episode features scenes of a skyscraper bombing that leads to the building's collapse.
Article continues below advertisement
In 2003, Episode 19, titled "Wild Horses," was, too, banned from airing for a few years, as its premise bears similarities to the Columbia shuttle disaster that took place on Feb. 1, 2003. The tragedy led to the deaths of seven astronauts.
When it came to the eccentric, genre-bending genius pumped into Cowboy Bebop — an artistic endeavor that forever changed the anime game — proper timing was crucial. Though the world may not have been ready for the controversial series in 1998, Cowboy Bebop is still being celebrated to this day.
Season 1 episodes of Cowboy Bebop are currently streaming on Netflix.