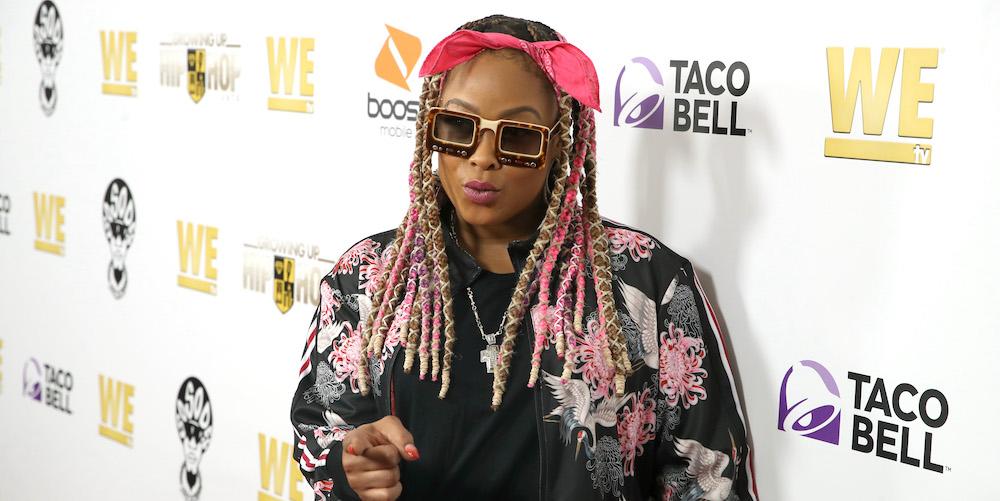 Da Brat Opens up About Her Chances of Having Kids on 'Brat Loves Judy'
Rapper and reality TV star Da Brat (real name: Shawntae Harris) has been living her best life. In February 2022, she announced that she and her wife Jesseca Dupart were expecting their first child together, and we're seeing everything unfold on their reality show Brat Loves Judy.
In their announcement, they didn't mention who would be the one carrying the child — but we now we know that it's Jesseca. However, a scene from their reality show's second season has fans wondering: Is Da Brat pregnant now? Here's what we know.
Article continues below advertisement
Is Da Brat pregnant?
As of right now, neither Da Brat nor Jesseca has confirmed if the rapper is pregnant. But based on a scene from Brat Loves Judy, she was considering it at one time. In a trailer for the show's second season, we see Brat talking to her wife about the future of their family.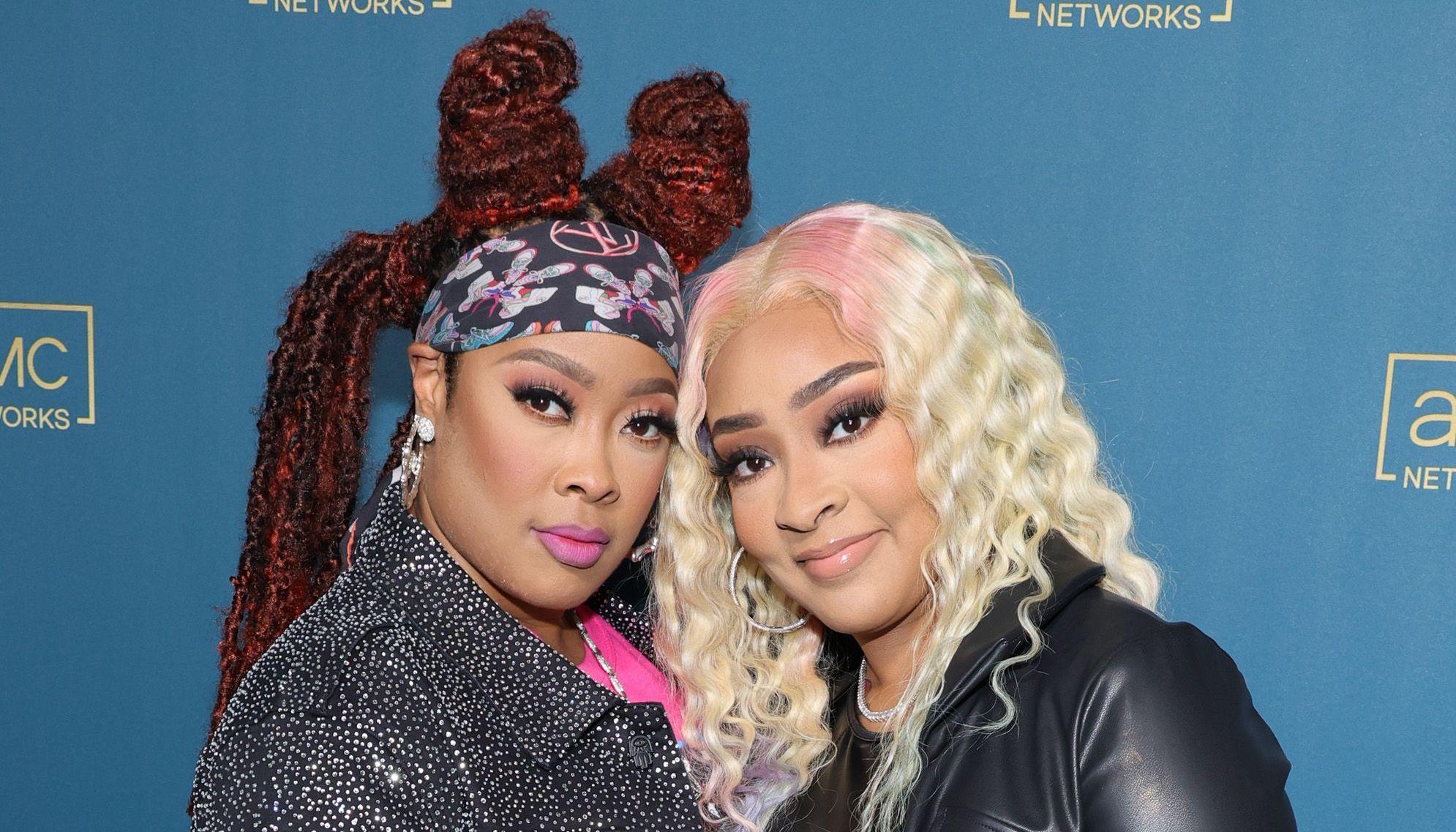 Article continues below advertisement
In a confessional, Jessica admits that this isn't the best time for them to have a baby since both she and her wife have such busy schedules. Plus, Brat is working on new music at the time. But Brat also says she has fibroids that can cause issues for her carrying a baby.
Article continues below advertisement
In another scene from Brat Loves Judy, Brat is on FaceTime talking about her health. She says that a doctor found two fibroid tumors. Because of this, the doctor suggests that she doesn't carry any children and that it would be better for Jesseca to get pregnant. During this conversation, she is clearly upset and wiping away tears.
Article continues below advertisement
Although this news is upsetting, Da Brat has some fans who have been supporting her on Instagram. In the comments of that post, they have come forward talking about how their own health issues didn't stop them from having children.
"I have had fibroids and cysts my whole life and I had a very healthy nine-pound, one-ounce baby girl," wrote one commenter. "It can be done." Another said that they knew women with fibroids who still had kids although the pregnancies were high-risk.
When is Jessica and Da Brat's baby due?
As of now, a due date for baby Harris-Dupart hasn't been confirmed. But considering how Jessica wasn't showing when they first announced the pregnancy, the baby could be due in the fall of 2022. Keeping this information under wraps makes sense for the couple considering how Da Brat prefers to keep her private life private. In fact, this reality show is the most vulnerable we've seen her so far.
Article continues below advertisement
In 2020, Da Brat first confirmed her sexuality when she announced her relationship with Jesseca for the first time publicly. But she's been in the music industry for decades and there had always been rumors that she was attracted to women during that time.
Article continues below advertisement
In a 2020 interview with Variety, Da Brat stated that part of the reason she was so quiet about her sexuality is because she didn't want the public in her business. But she also mentioned that she was nervous about how being so open would affect her career, fanbase, and more.
"I mean, you saw what happened to people like Ellen [DeGeneres]: Remember when she lost her TV show, and all these horrible things were happening," Da Brat said in the interview. "People were totally against it."
But Da Brat did say that she did get a positive reaction when she announced her relationship with Jesseca and had her wondering why she didn't say anything sooner despite the risks.
You can watch Brat Loves Judy on WeTV on Thursdays at 9 p.m. EST.