Derek Hough and Longtime Girlfriend Hayley Erbert Are Engaged: "It's Only the Beginning"
Is Derek Hough married? The former 'DWTS' pro and judge on 'World of Dance' met his real-life partner through dance. Details on their love story.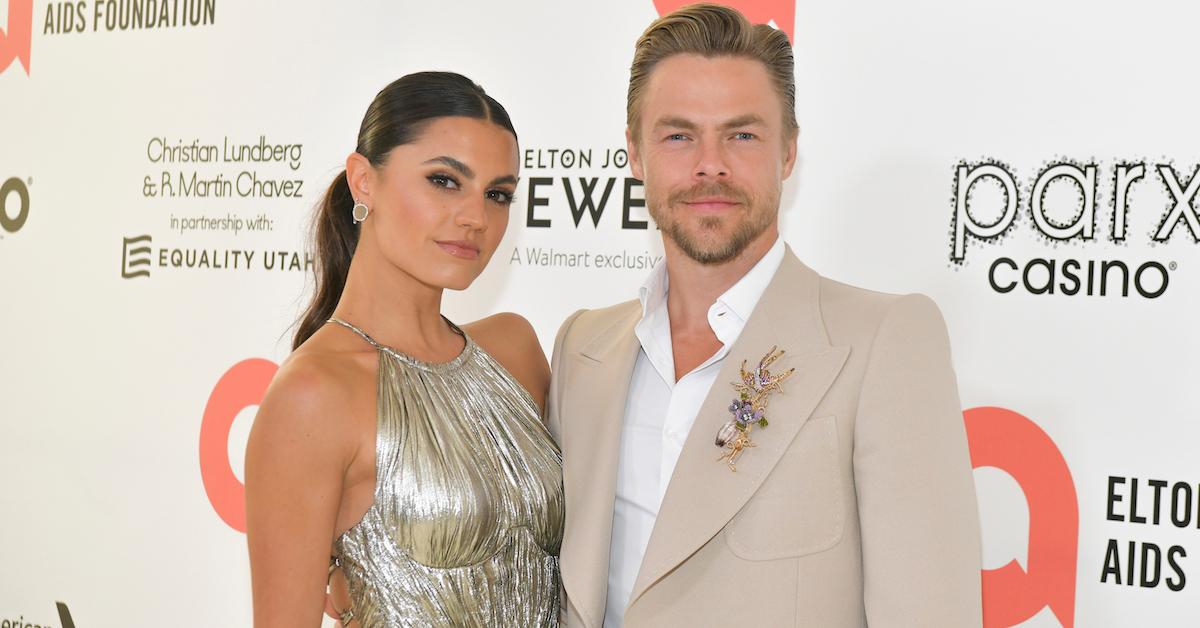 Among the long list of Dancing With the Stars pros who have found lasting love with one another are Val Chmerkovskiy and Jenna Johnson, Maksim Chmerkovskiy and Peta Murgatroyd, and Emma Slater and Sasha Farber — not to mention Derek Hough, whose DWTS love story is more than five years in the making.
Article continues below advertisement
During his 17-season tenure as a contestant on DWTS, Derek earned the title of MVP — most valuable pro dancer — with a total of six wins. But he has a seventh victory of sorts from the show: meeting his longtime girlfriend, Hayley Erbert. But is Derek Hough married?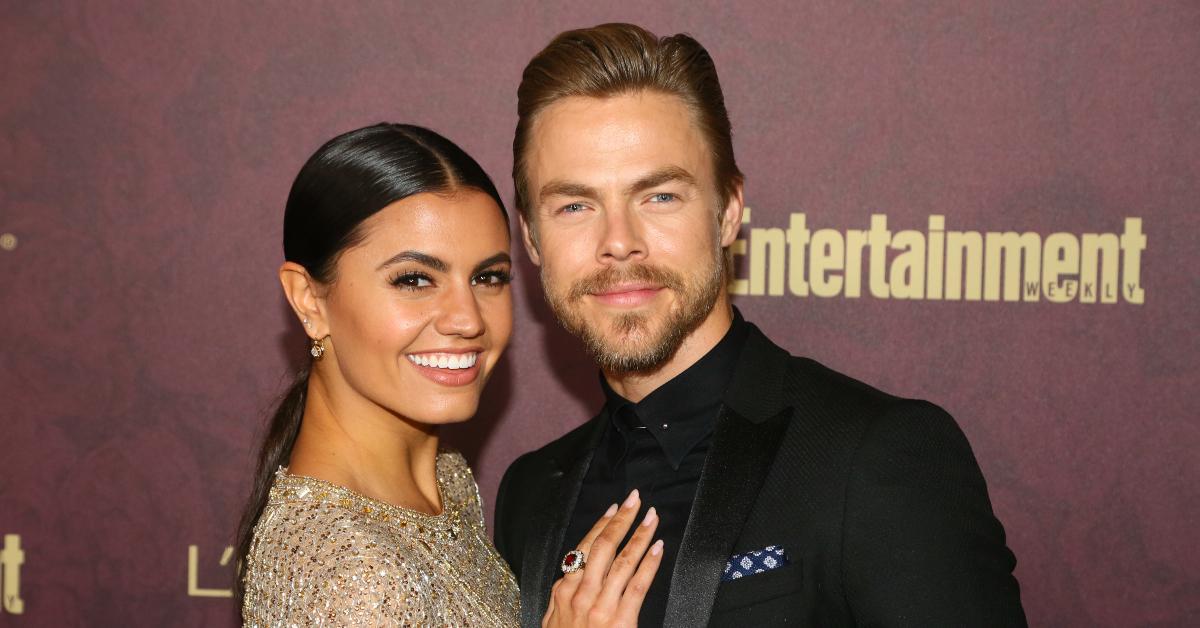 Article continues below advertisement
Is Derek Hough married? Hayley Erbert said yes!
Derek and Hayley are a match made in heaven — both on the dance floor and in their romantic relationship. The couple started dating in 2015, only a year after Hayley joined Derek and his sister, Julianne Hough, for their 40-city Move Live tour.
Hayley joined the cast of DWTS as a ballroom troupe dancer in Season 21, later taking the stage on DWTS Live! with her sweetheart for a heartwarming performance of Ed Sheeran's "Thinking Out Loud."
On June 2, 2022, it was revealed that Derek and Hayley are officially engaged to be married! Troy Williams of Simply Troy Lifestyle + Events (who helped plan the proposal) spoke to People about the intimate moment, which included 202 candles and flowers.
Article continues below advertisement
"The proposal happened last Monday. Derek surprised her and got her out of the house for the afternoon," Troy told the publication. "He wanted their home transformed. They're an adventurous couple and have seen such big moments, but their home is their sanctuary and it's where they fell even more in love."
Both Derek and Hayley took to social media to make their engagement Instagram official, writing, "It's only the beginning … the beginning of forever," alongside a heart emoji.
Article continues below advertisement
Derek previously shared with 'Distractify' how the pandemic brought him and Hayley closer.
In an exclusive interview with Distractify in November 2021, Derek dished on their holiday plans and how the pandemic allowed him and Hayley to spend some quality time in the kitchen. Hayley and Derek currently share a home together in California, which, according to Derek, is where they spent the duration of the pandemic.
While many struggled to keep their relationships intact during quarantine, Derek's love for his longtime girlfriend has only grown stronger. The DWTS judge told Distractify, "This past year and a half during quarantine, I've been cooking with my girlfriend in the kitchen. And it's been bringing us together."
Article continues below advertisement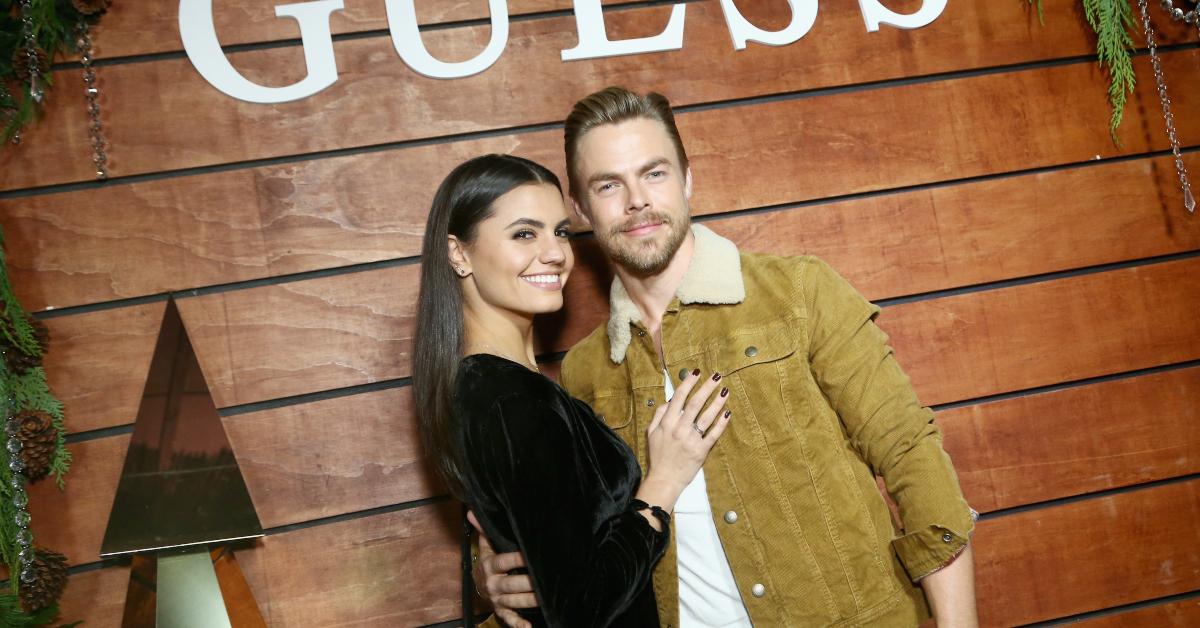 Derek admitted that Hayley is the resident chef in their household, while he's more of "a distraction." He explained, "I'm just in the background, like, you know — doing dances and doing things in the background. She's definitely the boss in the kitchen for sure and knows what she's doing."
Article continues below advertisement
Whether it's in the comfort of their home or in front of a crowd, Derek said that his chemistry with Hayley extends far beyond what viewers see on camera. "Just like a dance or performance," Derek shared, "it's all about creating something and then sharing it with others. [Cooking] was something that I never really realized that I would enjoy. But she brought me into the kitchen, and I love it."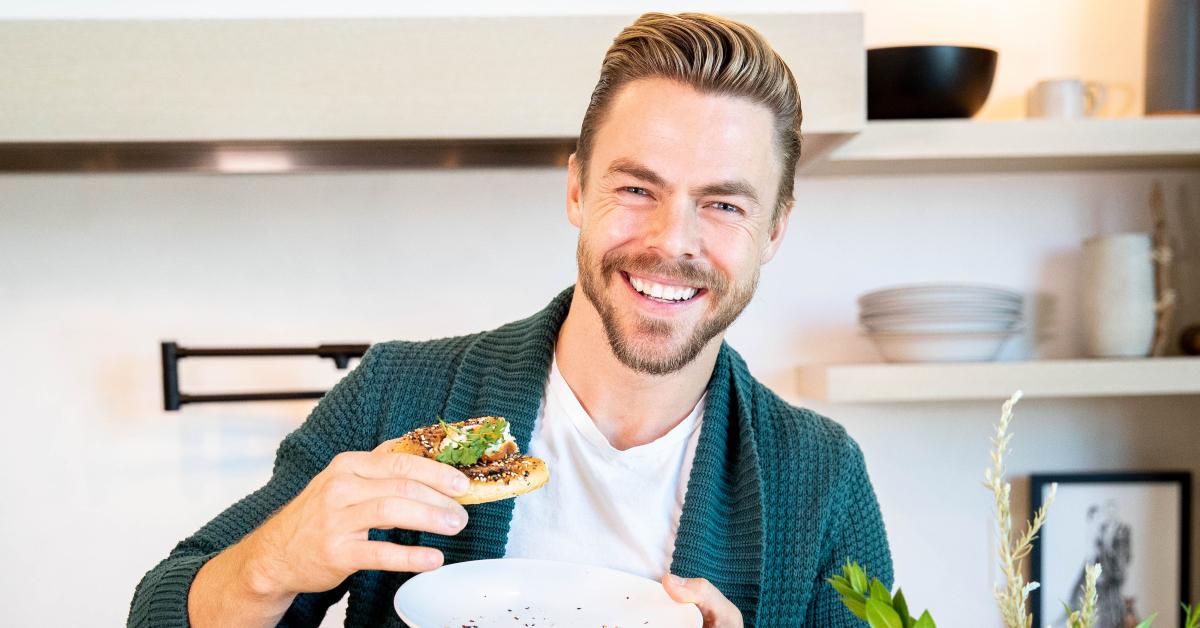 Article continues below advertisement
Derek also revealed that he and Hayley were spending Christmas together in Hayley's hometown for the first time, which is a major milestone in their relationship. "I'm looking forward to this year," he shared. "Being with her family, and she's going to show me around her city — so I'm really looking forward to that."
Congrats to the newly-engaged couple — and here's to many more holidays filled with cooking, dancing, and romance!