Is the Will Smith-Led Runaway Slave Drama 'Emancipation' in Black and White?
Is Will Smith's 'Emancipation' a black-and-white movie? Learn more about the the historical drama, which seemingly boasts subtle hues of warmth.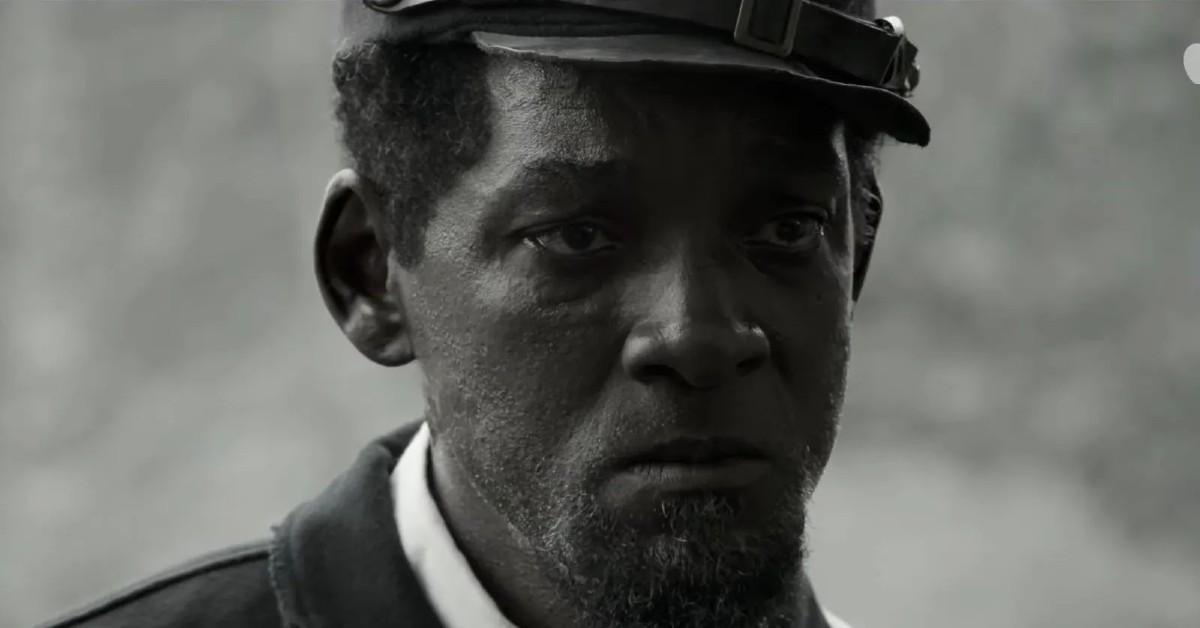 For the most part, Oscar winner Will Smith (King Richard) has been pretty quiet since he slapped Oscars host and Emmy winner Chris Rock (Grown Ups) at the 2022 Academy Awards. The surreal moment felt like a fever dream, and it sparked both internet discourse and a slew of memes. But we're not here to talk about that controversial debacle; we're here to talk about Will Smith's leap back into the limelight — more specifically, his first post-slap film.
Article continues below advertisement
Will Smith stars as runaway slave Peter in Antoine Fuqua's (The Guilty) 2022 historical drama Emancipation. Inspired by the infamous 1863 images of a slave nicknamed "Whipped Peter," Emancipation tells the tale of "a man who escapes from slavery, relying on his wits, unwavering faith and deep love for his family to evade cold-blooded hunters and the unforgiving swamps of Louisiana on his quest for freedom," the Apple TV Plus synopsis reads.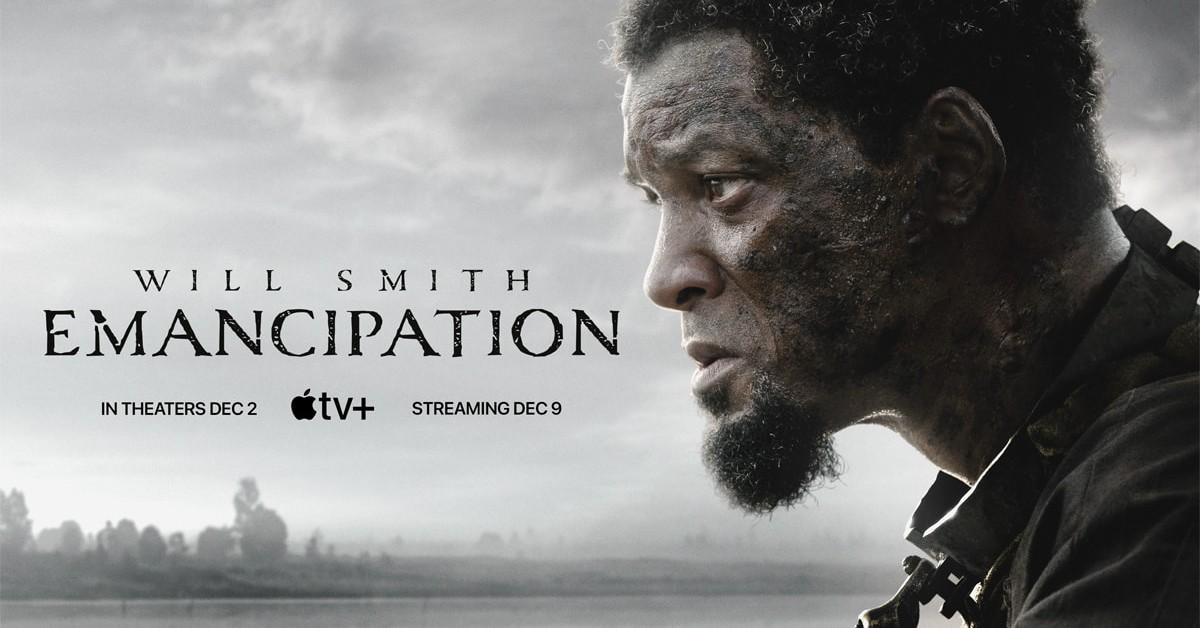 Article continues below advertisement
A quick glance at the trailer might leave you assuming that Emancipation is a black-and-white film, but we implore you to give it a closer look. Subtle hints of greens, browns, blues, and overall warmth suggest something else. Let's explore this creative decision.
How and why were muted hints of color incorporated into 'Emancipation'?
No, your eyes aren't playing tricks on you. There are both warm and cool hues present throughout Emancipation.
"The color-graded hues sit somewhere between black, white and gray, but why wasn't the full color spectrum utilized? Probably to protect the audience from the nonstop blood and gore projected on screen throughout its 2-hour, 12-minute runtime," Deadline's Valerie Complex wrote in her review of the film. While that's a stellar (and somewhat sassy) guess, this isn't exactly the reason for the subdued color spectrum.
Article continues below advertisement
Director Antoine Fuqua and cinematographer Robert Richardson wanted both lighting and color to reflect the nature of the brutal narrative.
"I had to embrace the noon light that sits there until 4 p.m. I embraced it via the story. The light has to work with the narrative. I said to myself, 'You're going to make a film about the brutality that took place and that does not include sunsets and sunrises,'" Robert told Variety.
As for the coloring, they decided to make the film "as close to black and white as possible so that we didn't walk into a Hallmark representation," Robert said.
Article continues below advertisement
Richard graded the dailies so just hints of color would pop. "Those were enhanced to some degree to work with the rhythm of the cut and when it was introduced and when it wasn't. That's where it began," he continued. "Every single take has to be graded, and that allowed us to look at it and make choices."
Article continues below advertisement
Green and red are two of the more vibrant colors in the film. "We put a little more green into the swamps," Richard relayed.
Variety noted that crimson hues are prominent in Emancipation's final battle scene, specifically present in the Confederate flag, the Union banner, and, naturally, in blood. This type of symbolism can be compared to the little girl in the red coat in the otherwise black-and-white 1993 film Schindler's List.
"Red pushed you forward. It's blood from bodies — Black bodies. Part of that red in the flag is representative of what was being sacrificed on that day," Robert explained.
Go on, experience the symbolic colors of Emancipation, which is currently streaming on Apple TV Plus.