Emily VanCamp and Josh Bowman Just Made a Big Reveal Regarding Her Alleged Pregnancy
Is 'The Resident' character is Nic Nevin pregnant! Fans have been wondering if that means that Emily VanCamp, who plays Nic, is pregnant herself.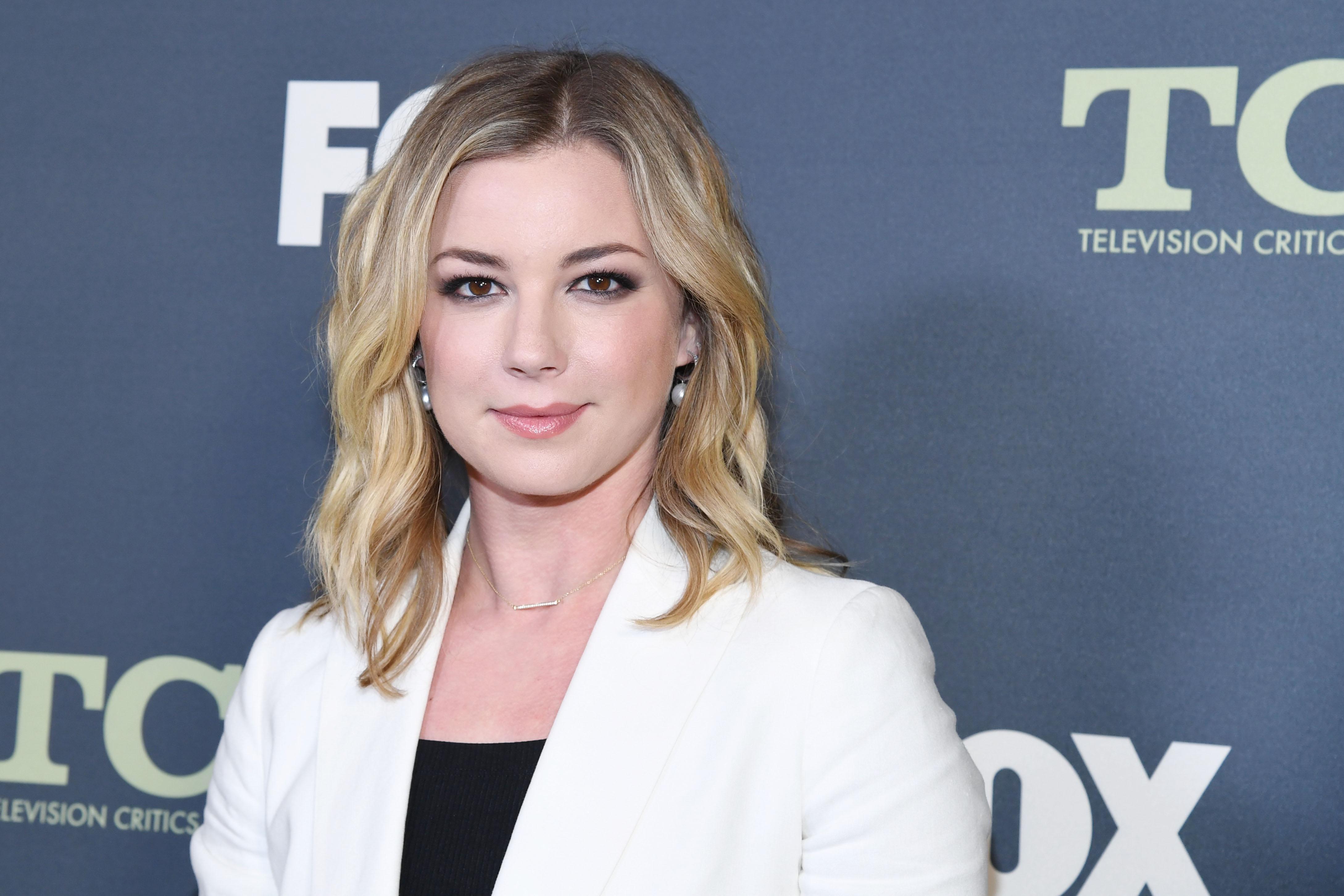 There are some TV couples who viewers just root for: Ross and Rachel, Carrie and Big, and The Resident leads Nic and Conrad. For four seasons, Nic, played by Revenge star Emily VanCamp, and Conrad, played by Gilmore Girls alum Matt Czuchry, have been a "Will they? Won't they?" that viewers couldn't get enough of.
Article continues below advertisement
Finally, the two fell in love, got married, and shortly after, reported a baby on the way! The Resident character Nic Nevin shared that she was pregnant in the middle of Season 4. This led fans to wonder if Emily was actually pregnant in real life. Keep reading for all of the details surrounding her role on the show as well as her personal life.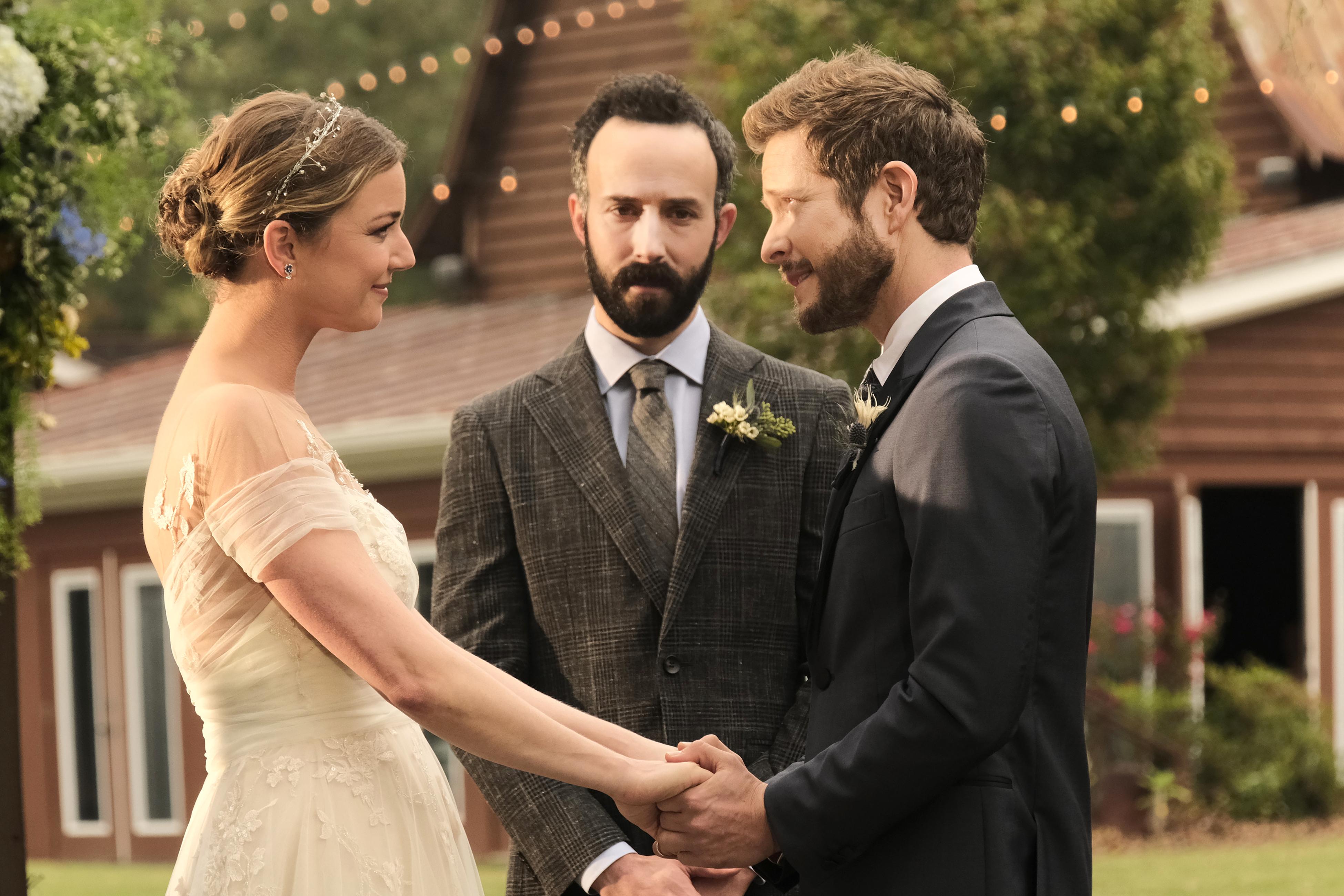 Article continues below advertisement
Emily VanCamp shared that she's excited for Nic's new chapter.
Emily opened up to EW during the middle of Season 4 and explained that she's looking forward to where a pregnancy not only takes Nic but also how it affects her new marriage with Conrad. She also teased at the time that the pregnancy wouldn't be all sunshine and rainbows.
"It definitely took Nic and Conrad a while to get to this new phase, and now that they have arrived, it feels like things are happening very quickly," she said. "But I think they are in a place where they welcome the challenge and are ready to start this new chapter. That doesn't mean there won't be challenges along the way."
Article continues below advertisement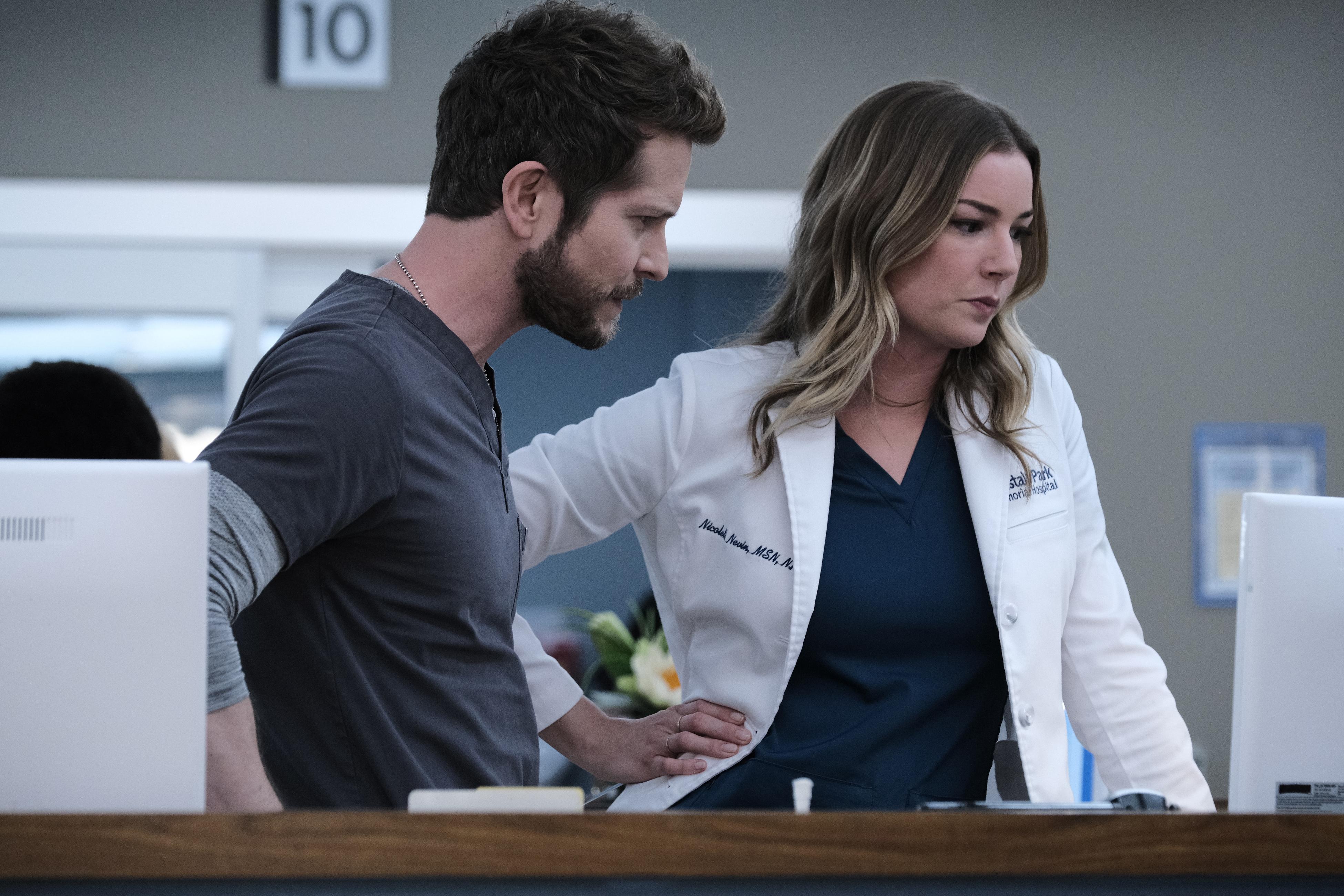 By the show's season finale on May 18, 2021, fans got the answer that they were looking for: Nic gave birth to a baby girl! After a season full of heartbreak and struggle related to Nic and Conrad looking to conceive and subsequently facing troubles, such as Nic getting stabbed, it finally came to fruition. Although answers were given regarding Nic's on-screen pregnancy, it took some time after that for details to emerge regarding the rumors of Emily VanCamp's real-life pregnancy.
Article continues below advertisement
Emily and Josh Bowman revealed that she secretly gave birth to their first child together!
In a surprise Instagram reveal posted on Aug. 25, 2021, Emily and her husband, Josh Bowman, shared that they secretly brought their first child, a daughter, into the world. The post, which included three black and white images, one of Emily holding the baby's hand, one of her and Josh embracing, and another of her baby bump, was accompanied by a short-yet sweet caption about the birth.
"Welcome to the world our sweet little Iris. Our hearts are full," the star wrote. Naturally, fans flooded her comment section with loving congratulatory statements as well as plenty "I knew it" remarks.
Emily and Josh are notoriously low-key with their romance, so for some, this announcement felt like it came out of left field.
Article continues below advertisement
Emily VanCamp is actually married to her 'Revenge' costar Josh Bowman in real life.
Emily met her husband, Josh Bowman, when the two worked together on the set of Revenge. They tied the knot at Harbour Island in the Bahamas in Dec. 2018. Before they even said "I do," Emily told Meredith Viera on her talk show that she was looking forward to starting a family of her own someday.
Article continues below advertisement
"Yes, absolutely, especially when your sisters are having babies you just want to jump on the bandwagon. But I'm just happy being an auntie right now," she said at the time. "I'm really busy, and I feel like I kind of want to be the kind of mom I want to be."
Clearly now, Emily appears fully ready to take on the role of motherhood now with Josh by her side.
Fans can catch up on all of the past episodes of The Resident on Hulu.