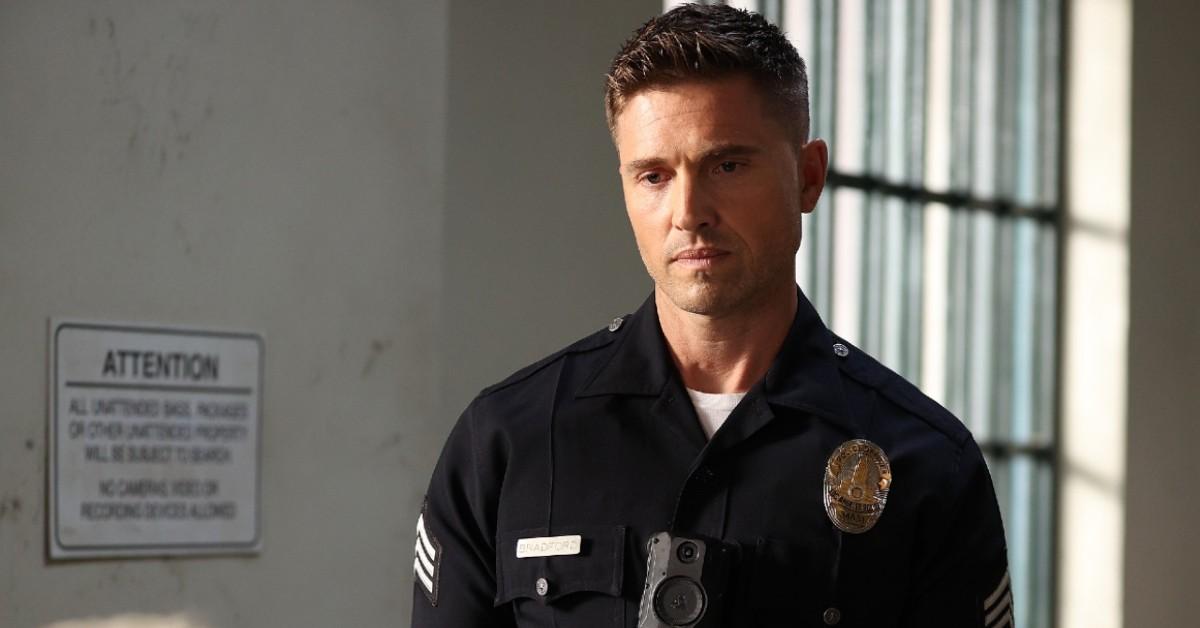 Is Eric Winter Leaving ABC's 'The Rookie'? Tim Bradford's Health Is Once Again at Risk
Created by Alexi Hawley, ABC's procedural crime series The Rookie is in the midst of its fifth installment, and fans are at the edge of their seats as high-stakes drama ensues. The series sees divorced, middle-aged John Nolan (Nathan Fillion) enter the LAPD, navigating the high-pressure job with his fellow rookie police officers, most of whom are 20 years his junior.
Article continues below advertisement
Specifically, fans can't get enough of the relationship between will-they-won't-they colleagues Lucy Chen (Melissa O'Neil) and Tim Bradford (Eric Winter) — aka "Chenford." And while viewers have been desperately hoping for the Mid-Wilshire Division police officers to give in to their desires and truly admit their love for one another (they have shared a smooch or two), Tim's declining health may just put a pin in that.
In Season 5, Episode 5, titled "The Fugitive," viewers watched Nolan and Juarez on the hunt for a fugitive following a car incident, while Tim was haunted by a prior injury.
Given that the episode showed Tim in critical condition, many fans were left wondering if actor Eric Winter is leaving the series entirely. Let's get into it.
Article continues below advertisement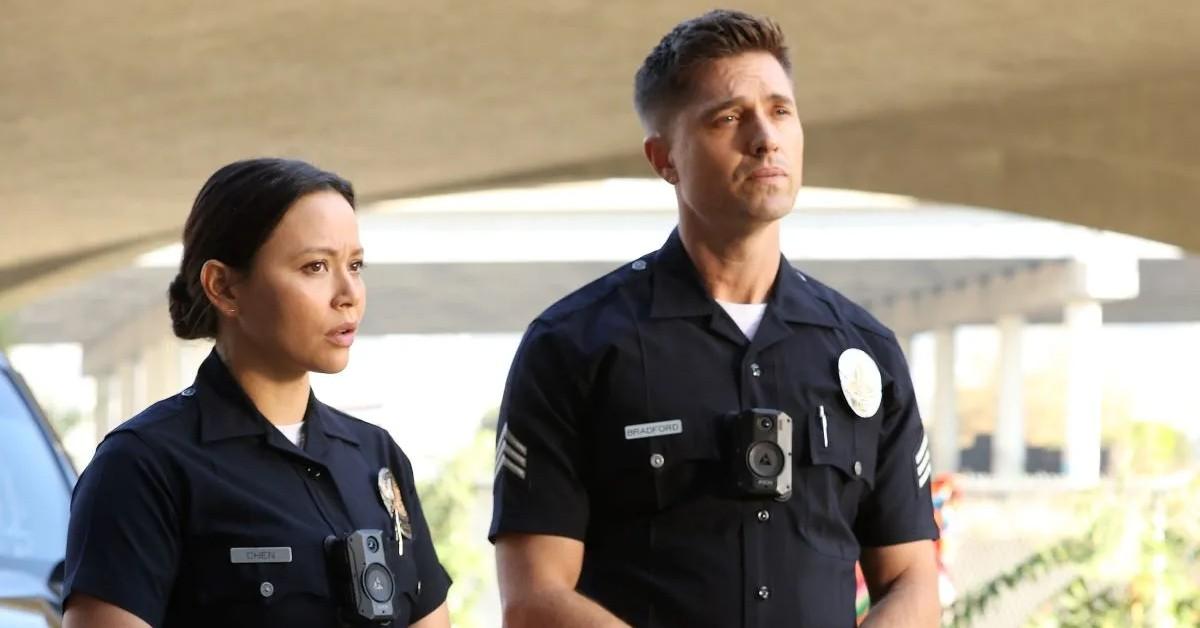 Is Eric Winter leaving 'The Rookie'?
Eric Winter's Tim Bradford is no stranger to brushes with death. In Season 1, not only did Tim Bradford get shot (important!), but he battled a deadly virus in the episode "Free Fall." In Season 2, Tim suffered a seizure after being given an experimental vaccine to treat said virus. But every time he's knocked down, Tim gets back up.
Article continues below advertisement
In Season 5, Episode 5, however, Tim hurts his back while on patrol. During a visit to the hospital, a doctor relays that a tiny fragment of a bullet was left inside his body ages ago, pushing up against his spine. Tim must undergo a laparoscopic surgery to remove the pesky fragment, but not before his injury worsens.
In a harmless attempt to stretch his legs prior to his surgery, Tim goes for a stroll down the hospital's hallways, only to spot the aforementioned fugitive roaming the hallways in a shoddy disguise (i.e., scrubs and a surgical mask). Because the police knew said fugitive had a fresh gunshot wound, the blood-soaked scrubs gave him away.
After a short scuffle with the fugitive, Tim is slammed against the wall, which causes the bullet fragment to shift toward his spinal cord. Considering this slight shift could permanently paralyze Tim, he's immediately rushed into surgery.
Article continues below advertisement
But of course, everything goes well, and Tim is not left paralyzed. In fact, the alarming incident may have opened up an opportunity for Chenford to get together, as Tim's girlfriend, Ashley, breaks up with him directly after his surgery (ouch).
Ashley may have left Tim alone to recover, but Lucy (who was kept in the dark regarding the severity of the situation) vows to keep him company. Unsurprisingly, the tender moment caused Chenford stans to lose their minds.
Article continues below advertisement
And to further prove that Eric Winter isn't going anywhere, Tim Bradford seems particularly spry in the preview for Season 5, Episode 6, titled "The Reckoning." It appears as though Chenford shippers have something to look forward to.
Season 5 episodes of The Rookie air Sundays at 10 p.m. ET on ABC.