'Narcos: Mexico': Is Real-Life Drug Lord Félix Gallardo Alive Today?
'Narcos: Mexico' follows the rise and fall of real-life Mexican drug lord Félix Gallardo. After being jailed in 1989, is he still alive today?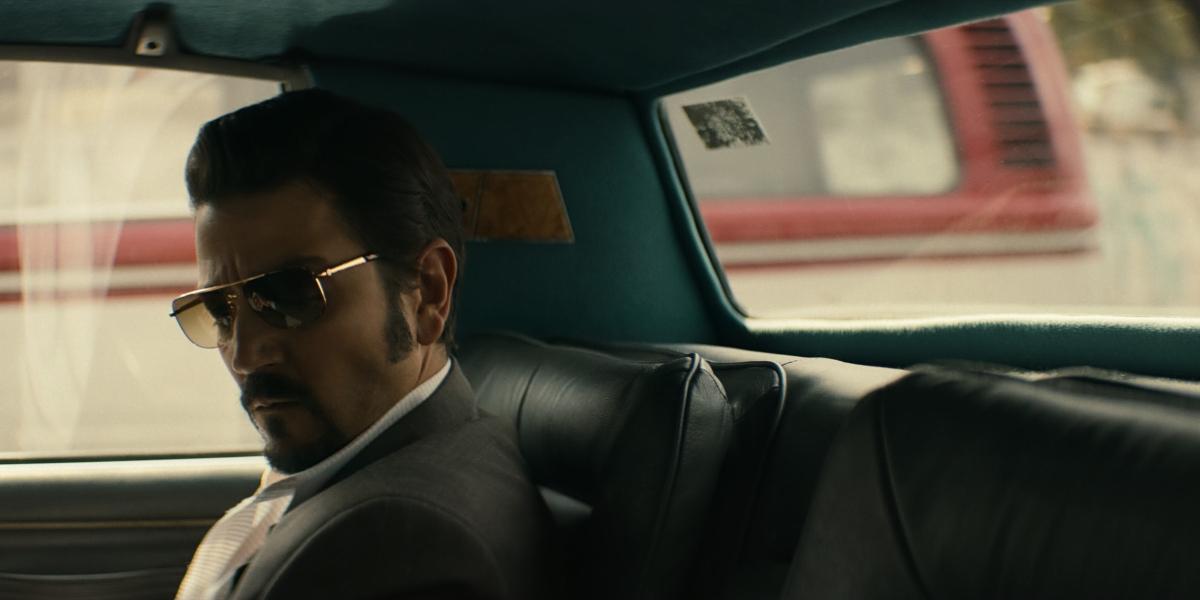 [Warning: Spoilers ahead]
He's built an empire... but can he sustain it?
The Netflix series Narcos: Mexico follows the real-life story of Miguel Ángel Félix Gallardo (played by Diego Luna) and his rise in the world of drug trafficking. In Season 1, viewers watched as the Mexican drug lord successfully united the plazas, or drug gangs, into one cartel known as the Guadalajara Cartel in the 1970s and 1980s.
However, in the latest season, audiences will watch how the lucrative cocaine empire he built quickly fell apart.
Article continues below advertisement
In the Season 2 finale, audiences saw as Gallardo is arrested by the Mexican Federal police in 1989 and charged with the murder of DEA Agent Enrique "KiKi" Camarena (played by Michael Peña), kidnapping, and other criminal offenses.
He was then sentenced to 40 years for his crimes. But, during his first few years in the big house, he continued to operate the drug trade via cell phone and fax machines.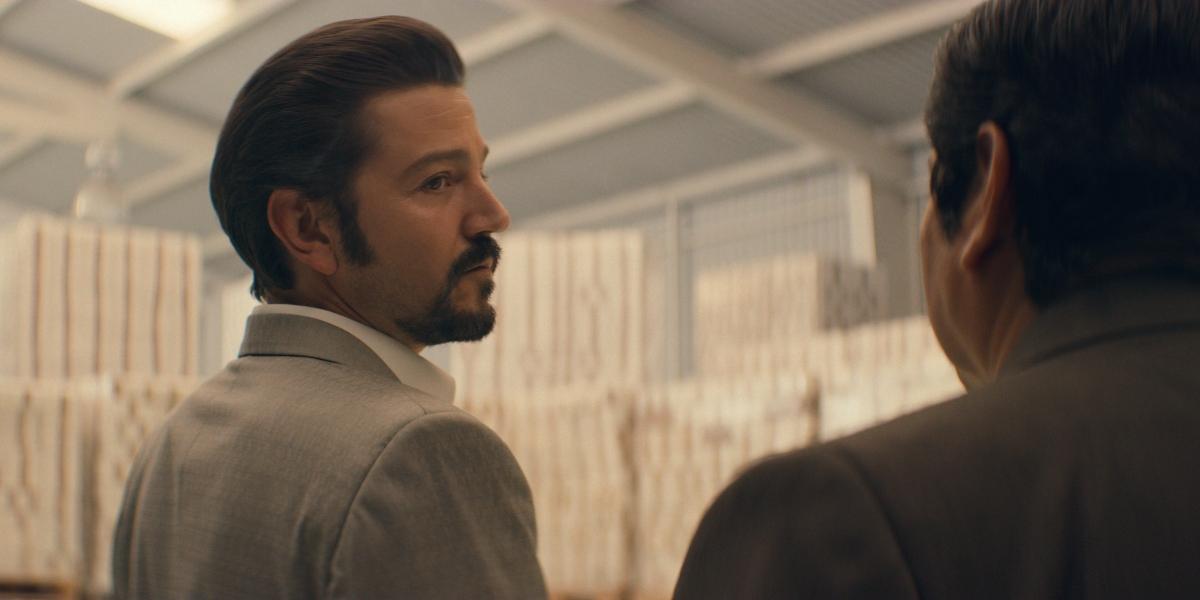 Article continues below advertisement
However, he was then transferred to the maximum-security prison Altiplano and could no longer make contact with his cartel associates on the outside.
So, is Gallardo still alive today?
Is Felix Gallardo still alive today after he was arrested in 1989?
After being convicted of bribery, drug trafficking, and more, Gallardo was sentenced to almost four decades in prison. In 2011, Gallardo's wife and children sent a letter to the Public Safety Secretary Genaro Garcia Luna about the conditions and the drug lord's treatment at the facility.
Article continues below advertisement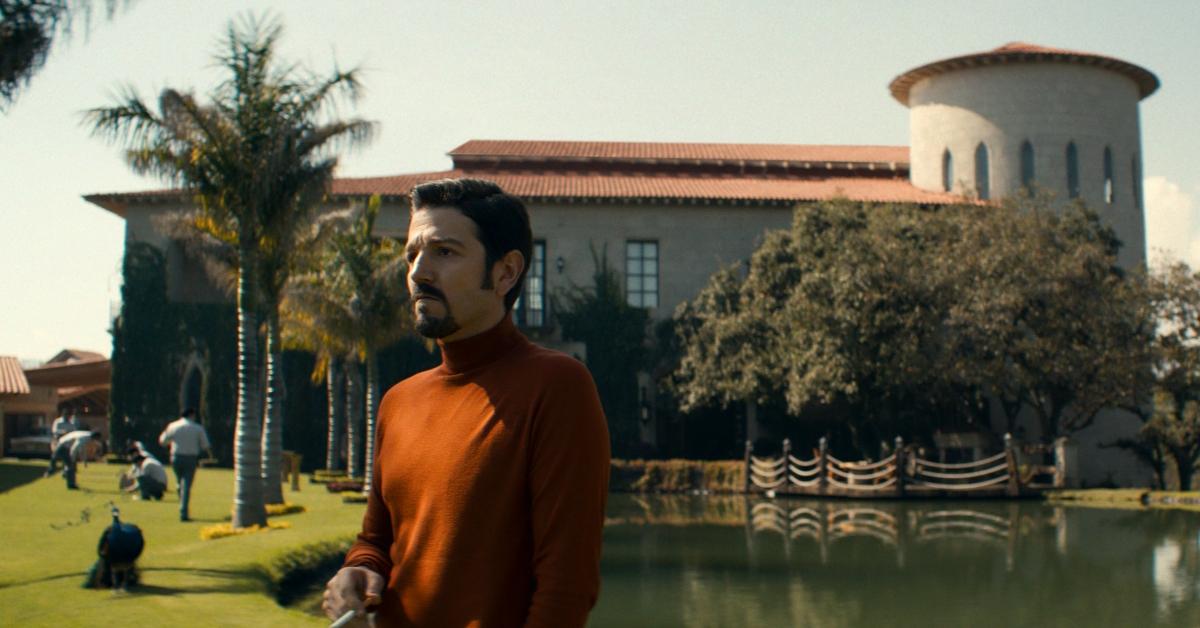 "For more than three years, without any justification, prison authorities have kept him segregated, isolated and without contact with other inmates, and have prevented him from participating in any physical, sports or educational activities," the letter stated (via The Washington Post).
In 2017, "El Padrino," or "the Godfather," was issued an additional 37 years on his sentence after he was convicted for the murder of Camarena. He was also ordered to pay $1.18 million in damages.
Article continues below advertisement
Gallardo was transferred to a medium-security prison in 2014 reportedly due to health issues. Numerous outlets have reported that the drug lord has become nearly blind and deaf, has blood circulation problems, and vertigo. Gallardo reportedly requested to be able to serve out the remainder of his sentence at home, but it has not been approved by the court; he is still alive and in jail today.
Another 'Narcos' spin-off may possibly be in the works!
Aside from watching the downfall of Gallardo, audiences also get to learn more about his former colleague and drug pin Joaquin "El Chapo" Guzman (played by Alejandro Edda). "At this point of our story, [El Chapo's] a bit player," Narcos showrunner Eric Newman told the New York Times. "But he will continue to rise within the cartel."
Article continues below advertisement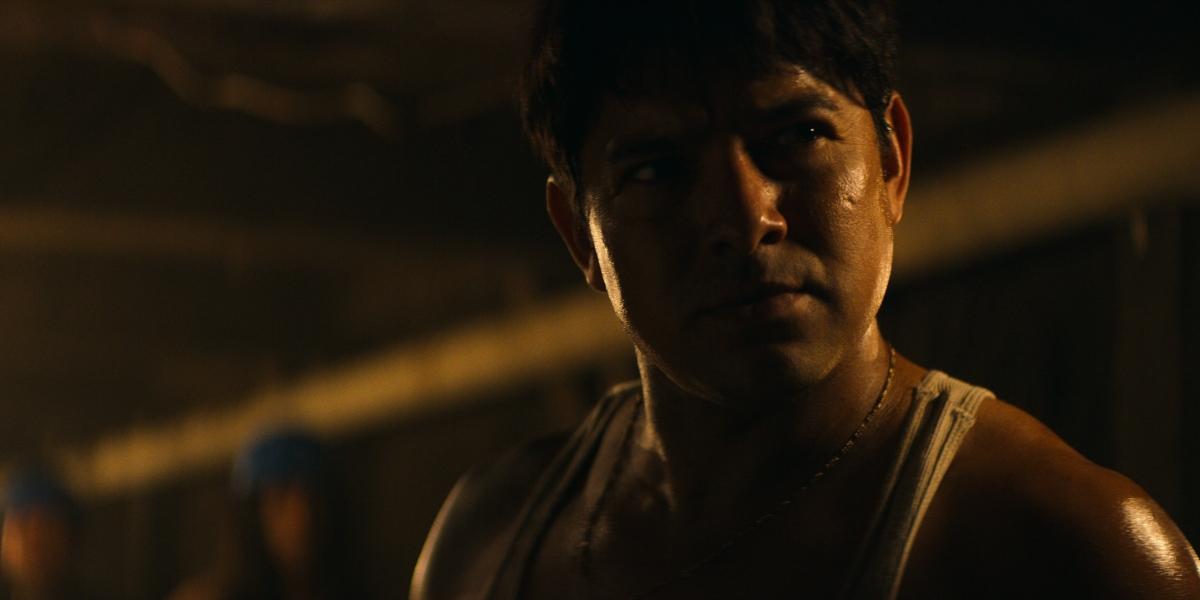 El Chapo is one of the most notorious drug lords in the world, who is currently serving a life-sentence, plus 30 years at the United States Penitentiary Administrative Maximum, also known as the "Supermax" prison, in Florence, Colo.
So, could the next season focus on El Chapo's rise to power? "Every season of 'Narcos' is a spin-off, in a way," the Netflix showrunner explained. "We're in a constant state of spin-off, because that's what the drug business does."
You can now stream Season 2 of Narcos: Mexico on Netflix.