'Five Days at Memorial' Cast and Crew on the Events Behind the Apple TV Plus Series (EXCLUSIVE)
Apple TV Plus's 'Five Days at Memorial' is harrowing, but is it based on a true story? The cast spoke with 'Distractify' about the facts behind the fiction.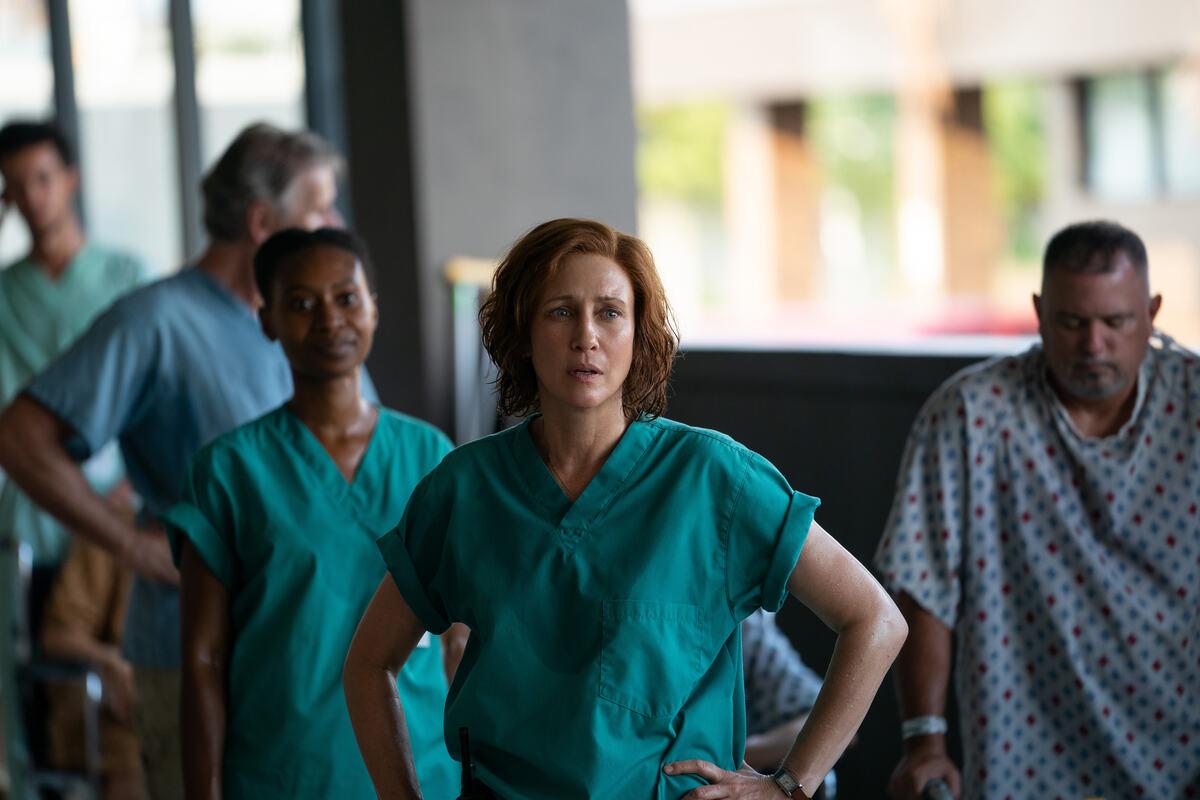 The new Apple TV Plus miniseries Five Days at Memorial will leave viewers breathless as it shows the doctors, nurses, and staff at a New Orleans hospital trying to save thousands of patients in a hurricane. It's excellent television, with Emmy Award winner Carlton Cuse (Lost) and Academy Award winner John Ridley (American Crime) serving as co-showrunners, executive producers, writers, and directors.
Article continues below advertisement
Viewers are taken inside the doors of Memorial Medical Center as a group of dedicated healthcare workers face an increasingly desperate situation. But is the disaster drama based on a true story? Distractify spoke exclusively with Carlton Cuse and several cast members to understand the inspiration behind the fiction.
Keep reading to discover what they had to say about what really happened, and what they learned from the filming experience.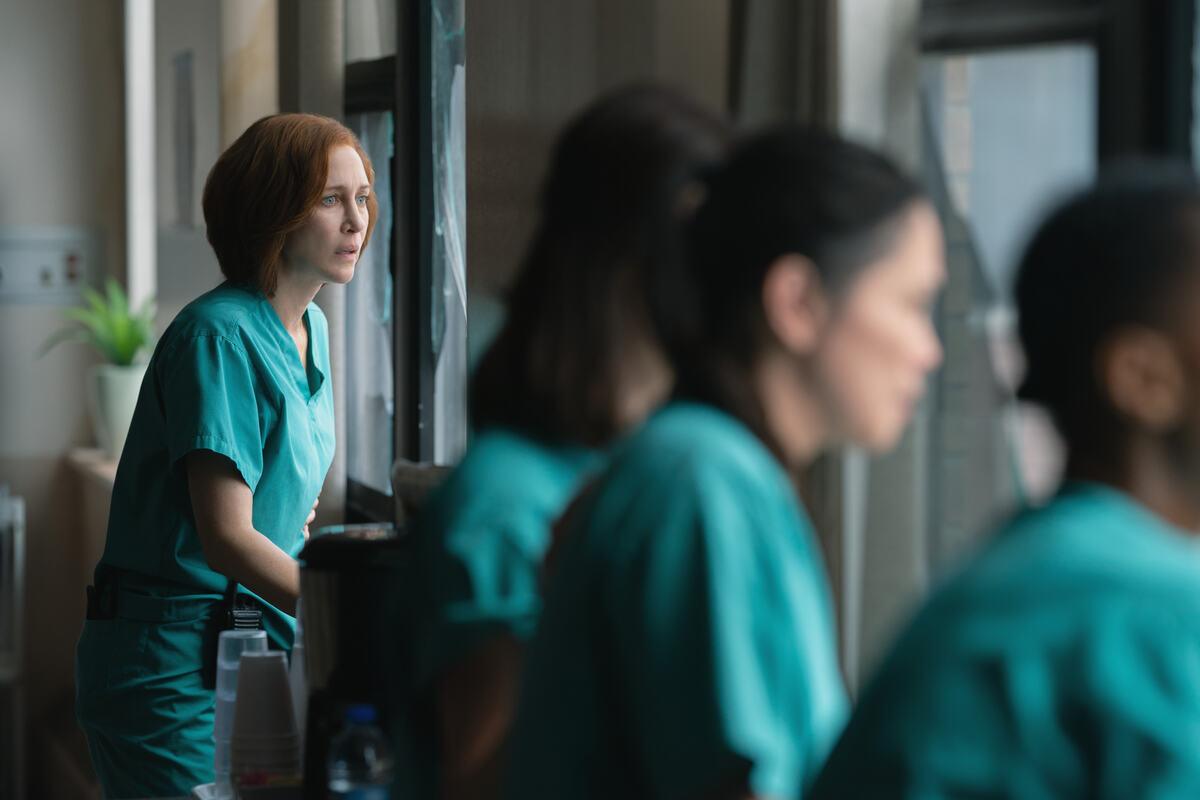 Article continues below advertisement
'Five Days at Memorial' is based on a true story from 2005.
Five Days at Memorial is based on the book Five Days at Memorial: Life and Death in a Storm-Ravaged Hospital by Sheri Fink. The book, in turn, was based on Sheri's reporting for the New York Times on the aftermath of Hurricane Katrina, for which she won a Pulitzer Prize.
There is a real Memorial Medical Center in New Orleans, and the book reports on the efforts of staff after Katrina. The TV series is based on the events covered in the book.
As the miniseries was filmed during the ongoing COVID-19 pandemic, cast and crew were able to see parallels between the challenges faced during Katrina and present-day dilemmas.
"A lot of the difficult choices healthcare workers faced during the Katrina crisis have been faced most recently by healthcare workers during this pandemic," the showrunner exclusively told Distractify. "We want to be in a position where healthcare workers aren't forced to make difficult, untenable decisions and where preparedness can save lives ... We hope that the show will help drive conversations towards making those things happen."
Article continues below advertisement
One of the underrated aspects of Five Days at Memorial is that it does not just focus on the doctors. It gives as much screen time to nurses, staff, and even hospital administrators. Julie Ann Emery (Better Call Saul) plays administrator Diane Robichaux, who comes from nursing and still works as a physical therapist.
Diane's story is a great example of how dedicated everyone was to do the right thing in the face of a natural disaster, which was brilliantly recreated for the show.
"She is seven months pregnant and chooses to show up to the worst hurricane in a century to care for her patients and lead her staff safely through the storm," Julie Ann said. "That is so extraordinary to me. It's heroic to me. It tells you a lot about who she is as a person and as a leader. And then she's very hands on with her patients."
Article continues below advertisement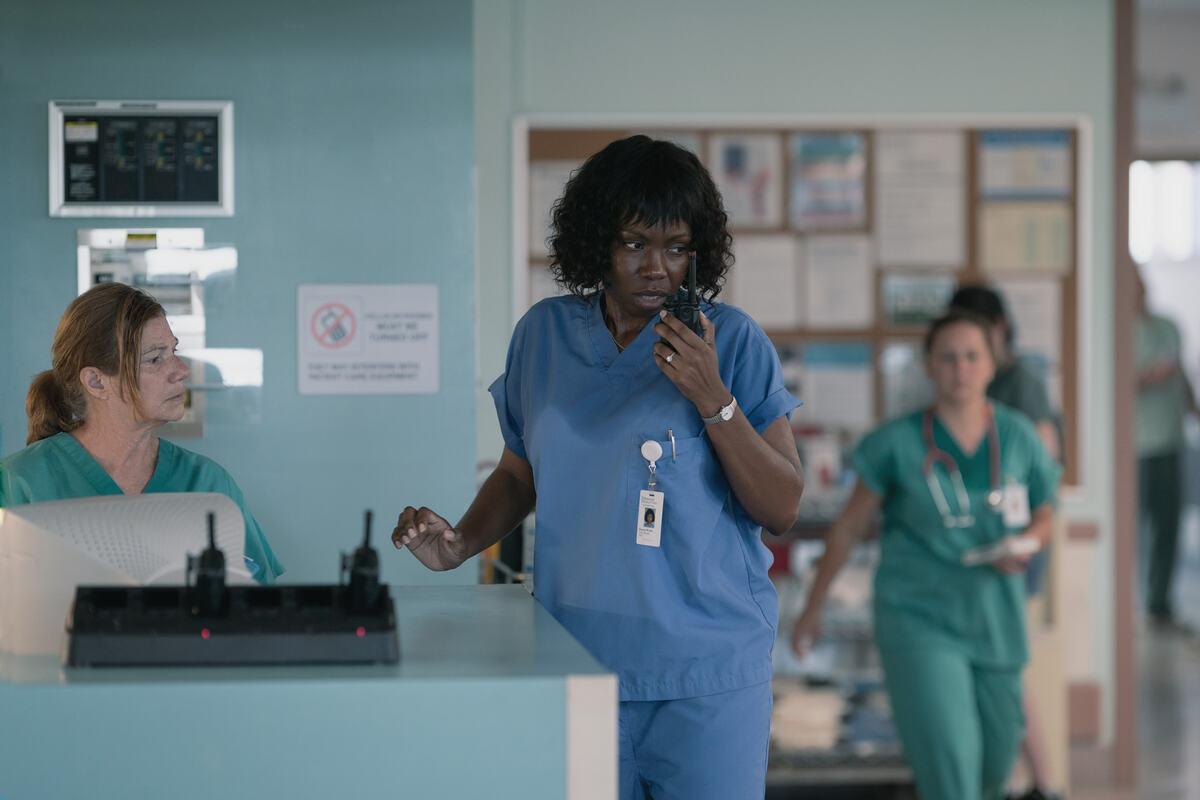 The 'Five Days at Memorial' cast gained a greater appreciation for healthcare workers.
While many TV shows are based on true stories, Five Days at Memorial is remarkable because it doesn't just use real events to make dramatic entertainment. It has something specific to say about the tenacity of the people involved, the gut-wrenching decisions that they were forced into, and the circumstances that might have been able to make those choices less devastating.
Several cast members spoke about having greater insight after filming the series.
Article continues below advertisement
"I had much more knowledge of what went on and a deeper appreciation for what our medical personnel, staff, nurses go through and what they potentially have to deal with. Not even in a hurricane, but just in general," reflected Cornelius Smith Jr., who plays Dr. Bryant King.
"Comparing that to our first responders and people on the front lines with COVID, it seems there's some carryover there in terms of being faced with these impossible circumstances, and yet having to make the best decision and ultimately save lives."
Adepero Oduye, who portrays Karen Wynn, has relatives who work in the healthcare field. But even with that knowledge, she felt she still learned about the complicated realities of being a medical professional.
"What we see in this series, through a set of super-extraordinary circumstances, is what people go through and how much we take for granted what goes into doing these jobs," she told Distractify. "As we've seen with COVID, people are doing extraordinary jobs under extraordinary circumstances and they should not be taken for granted."
Five Days at Memorial is now streaming on Apple TV Plus.