'Genshin Impact' Is an Immensely Popular Free-to-Play Game — Is It Cross Platform?
It's impossible to overstate how popular Genshin Impact has gotten. Since its initial launch in 2020, the game has become an immensely successful free-to-play game. By September 2021, the game had amassed over $3.7 billion in in-game purchases, becoming the top grossing game of 2021 within its first active year. Fans have praised the game for its immense open-world, sprawling narrative, and unique character designs. With a game this successful, it has to be cross-platform, right?
Article continues below advertisement
Genshin Impact takes place within the mystical world of Teyvat, governed by old godly beasts and overflowing with elemental magic. Players assume control of the Traveler, an otherwordly visitor who searches for their missing sibling throughout the several nations of Teyvat. Along the way, the Traveler makes all sorts of friends and explores each nation and its secrets on their long and arduous journey. The game features regular updates with new events and characters.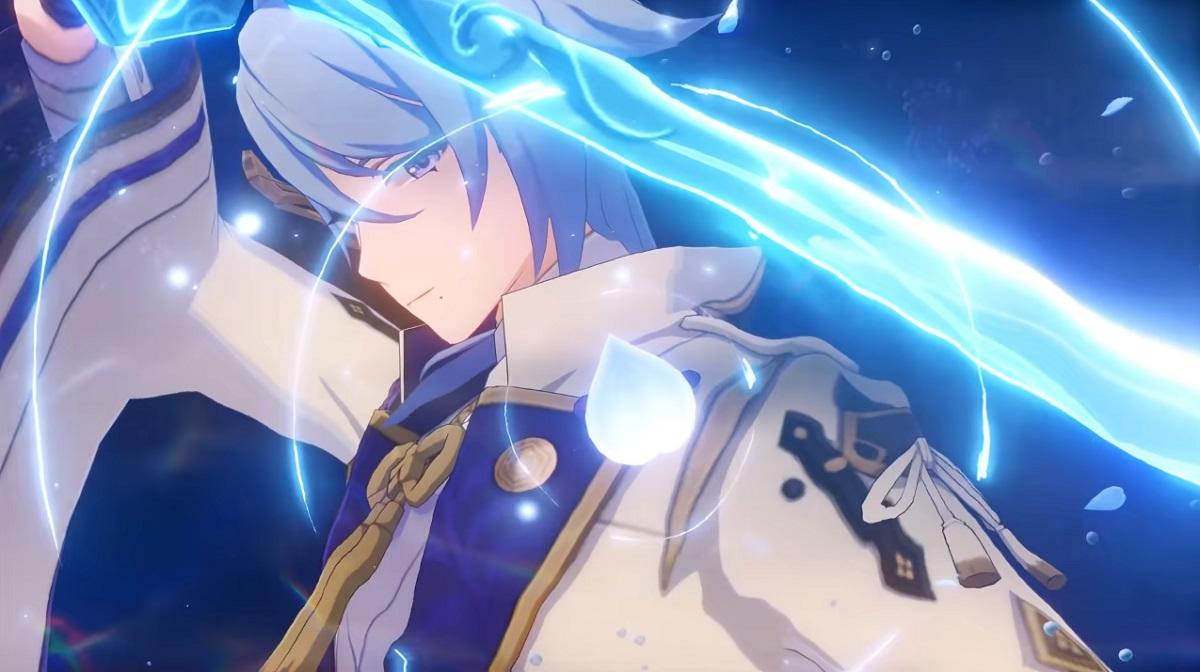 Article continues below advertisement
Is 'Genshin Impact' cross-platform?
It's hard to believe that a game as popular as Genshin Impact built its success on just one platform. That's where cross-platform comes in. If a video game is cross-platform, that means that it's available on multiple systems. For example, Destiny 2 is a cross-platform game because it is playable on PlayStation, Xbox, and PC. For the most part, multiple versions of a game will play identical to each other, meaning that players don't necessarily have an advantage when playing on a certain system.
When it comes to Genshin Impact, cross-platform is certainly available. When it first launched in September 2020, it was playable on Android, iOS, Windows, and PlayStation 4. In 2021, a version for the PlayStation 5 was released. A Nintendo Switch version was announced in January 2020, but hasn't been released yet. The game also features cross play and cross save. Players can join up with each other online regardless of platform, and they can also bring their progress over to multiple systems.
Article continues below advertisement
While each version is practically identical in terms of content, players who start up Genshin Impact on PlayStation consoles get a special bonus. PlayStation players will automatically receive the "Sword of Descension" weapon, a 4-star sword that offers a sizeable boost to normal attacks. While it certainly gives newer players an edge over players on other systems, it's far from a game-changing difference. Players will likely earn better weapons as they progress, regardless of console.
Article continues below advertisement
The game may feature cross-platform and cross-play options, but the experience is certainly different between systems. Genshin Impact is a massive open world game featuring lush environments and flashy attack animations. While a gaming PC or a console may be able to handle the graphics with relative ease, the mobile experience is infamous among the Genshin community. A smartphone lacks the kind of processing power necessary to run Genshin fluidly, leading to issues like lag and overheating.
There are plenty of memes surrounding "Genshin on mobile." Players often have issues with precise aiming and exact movements on touch controls. Fans playing on mobile devices also typically lower the graphical quality of the game just so it can run efficiently.
Genshin Impact may be cross-platform, but you might want to choose your platform wisely.