'Genshin Impact' Keeps Rising in Popularity — Is the Game Free to Try Out?
There's plenty for you to do in 'Genshin Impact,' but is the game free to play? The RPG offers plenty of options for different kinds of players.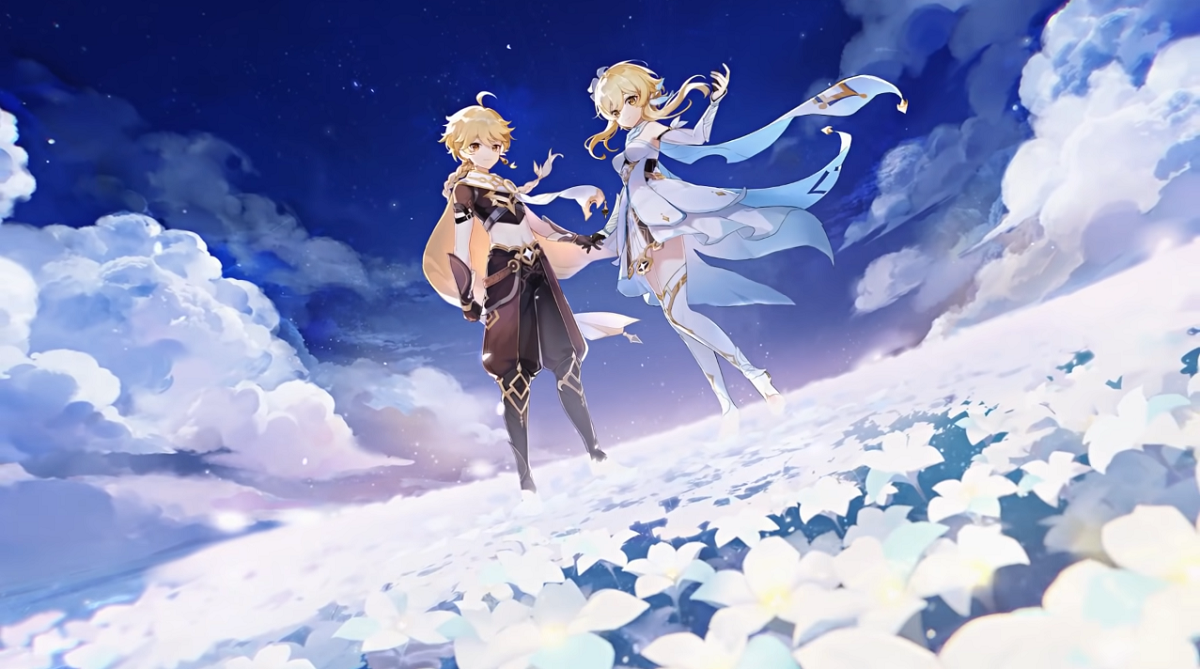 As an open-world RPG, Genshin Impact has grown quite popular since its September 2020 release. Thanks to consistent updates, new characters, and a sprawling story, it has become one of the most popular mobile games in recent years while also being playable on other platforms. If you're looking to get into it yourself, you probably have some questions. First and foremost, is the game free to play or does it cost money?
Article continues below advertisement
Genshin Impact puts you in control of the Traveler. After a conflict against a strange and malevolent god-like being, the Traveler is separated from their sibling and arrives in the strange new world of Teyvat. From there, they travel the world, meet all sorts of companions, and take on daring new threats in search of their missing sibling. The game is far bigger than you think with plenty to explore and collect. But how much will it cost you?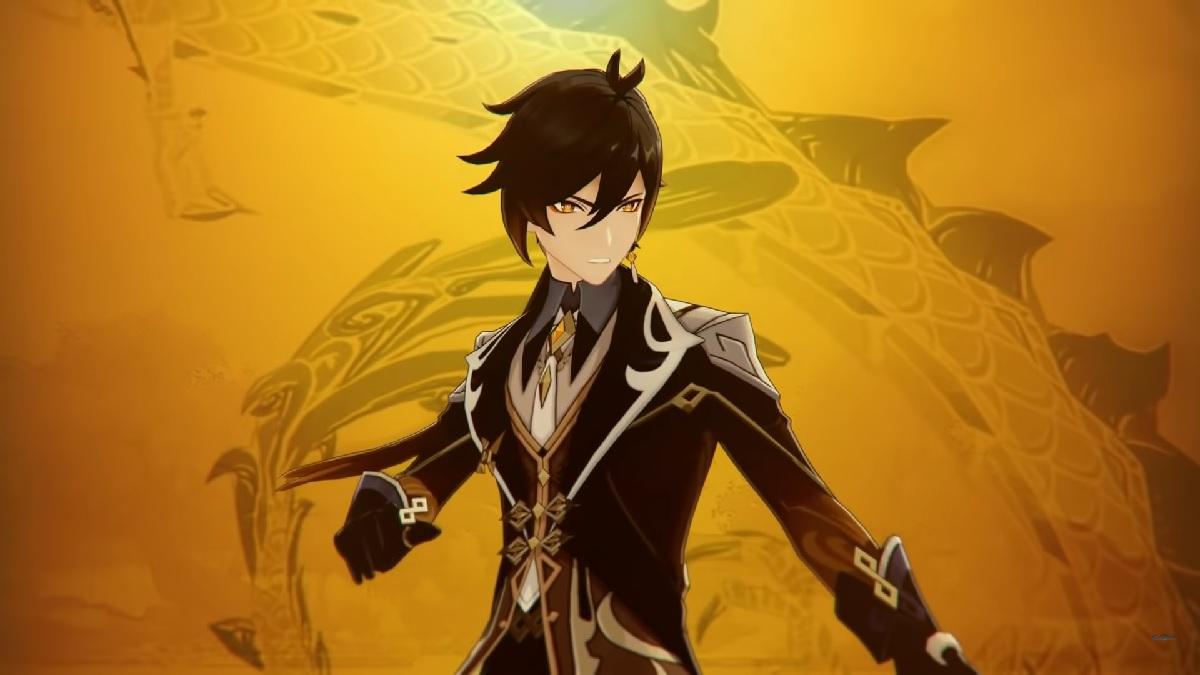 Article continues below advertisement
Is 'Genshin Impact' free?
Genshin Impact is a massive open-world RPG. While you start off with the Traveler as your main character, you can create a party of up to four playable characters, each with their own weapons and skill sets. As you advance through the world of Teyvat, you'll come across all sorts of treasures, puzzles, and enemies all while collecting resources to level up and advance. Each character fights using different weapons and control over the Elements. Your Elemental attacks can even augment each other.
Despite the scale and size of the game, Genshin Impact starts out as free-to-play. In case you aren't aware, that means that the game is free to download and play on whatever available console you prefer. That's pretty impressive, considering how massive the open world is. As you collect Primogems from quests, you can spend them on Wishes for the chance to unlock stronger characters from the Wish banners.
Article continues below advertisement
If you really don't want to, you never have to spend a penny on Genshin Impact to get something out of it. With a little patience, you can expand your party and travel the enormous world of Teyvat without breaking the bank. But any free-to-play game will undoubtedly come with ways for you to spend real money.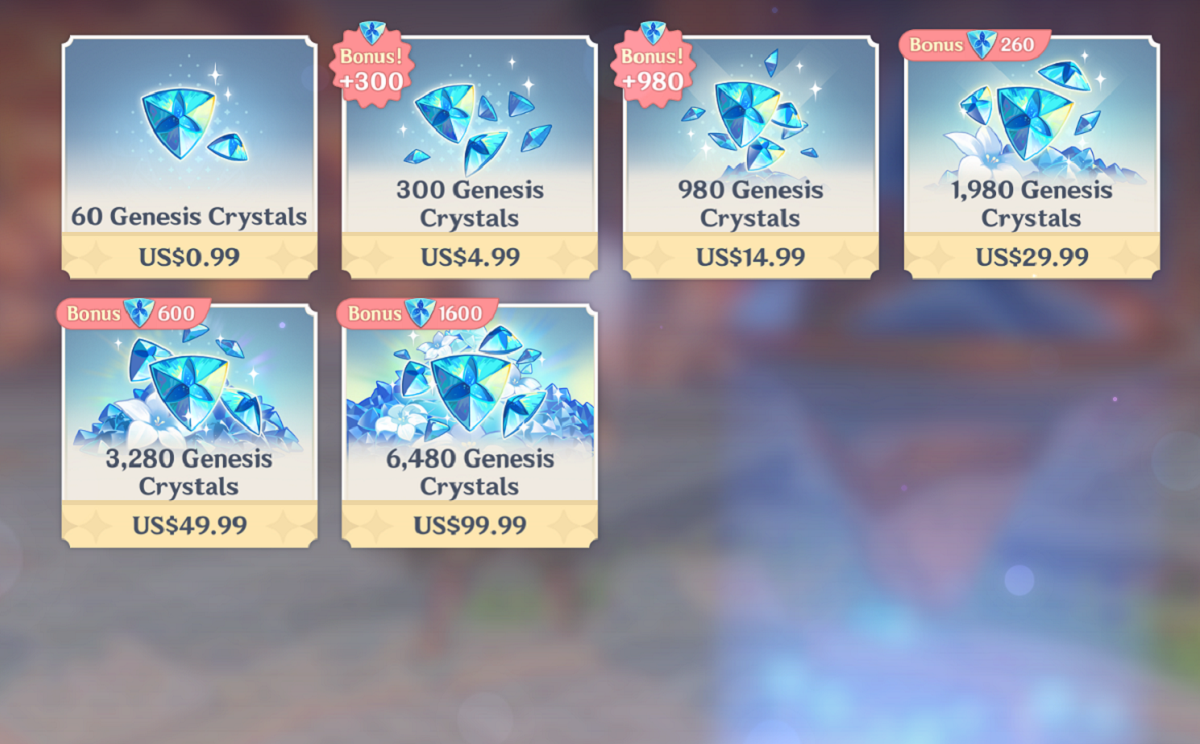 Article continues below advertisement
Genshin Impact gives you the option to purchase Genesis Crystals. These crystals can be exchanged in-game for slightly more level-up resources than you could get by playing normally. But most players will likely exchange them for more Primogems. Many of the most desirable playable characters can be wished for in the game's gacha banners, and the more Primogems you have means the better your chances are for getting specific characters.
You're honestly valid either way. Some players achieve bragging rights by being completely F2P (free to play) and never spending money on Crystals. If they want to wish on certain character banners, they typically try to resist using Primogems and save up for when that character becomes available. But other players don't shy away from opening their wallets every now and then. In fact, since the game's launch, Genshin Impact has amassed over $3 billion in in-game purchases.
Genshin Impact is a free-to-play game available on mobile devices, PC, and PlayStation 4 and 5.