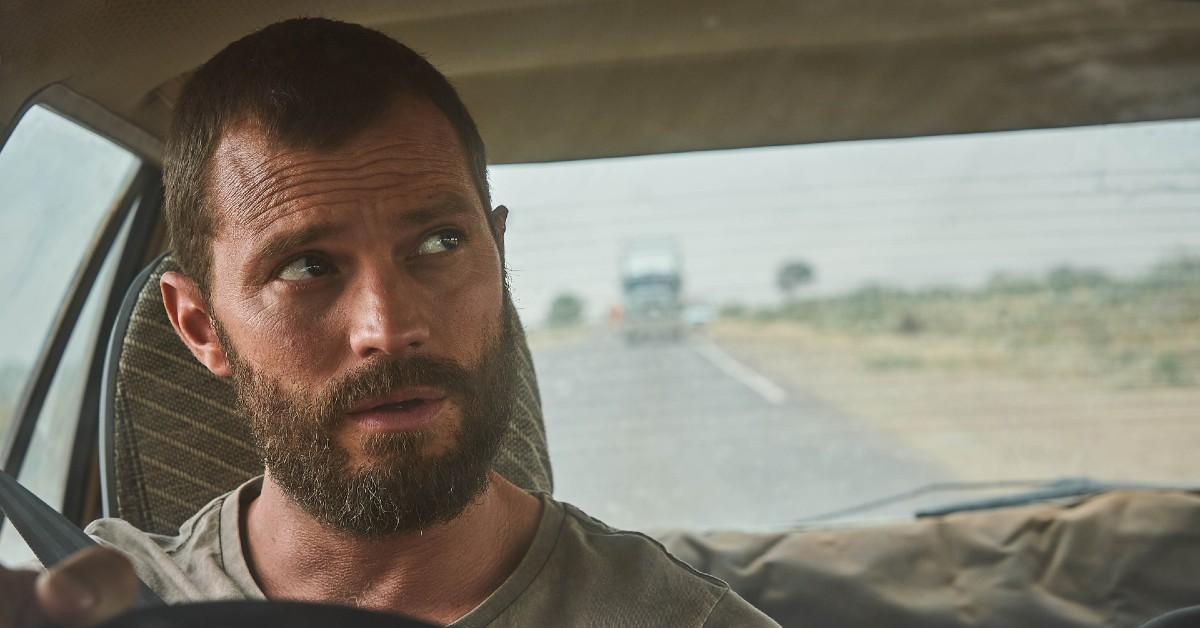 Is HBO Max's Miniseries 'The Tourist' Based on the Johnny Depp and Angelina Jolie Movie?
A bad case of amnesia can steal a person's fondest memories right from their noggin, usually temporarily. But what if your memories were vital to your survival? What if they're the key to escaping disaster and saving your life? This is the situation that plagues the protagonist of HBO Max's 2022 miniseries The Tourist — which sees British brothers Jack and Harry Williams as its creator.
Article continues below advertisement
Starring Fifty Shades of Grey's Jamie Dornan as "The Man," The Tourist follows his whirlwind of a journey after he's struck by a truck in the middle of the Australian Outback. The crash (which doesn't seem to be accidental) caused The Man to experience amnesia, which is problematic considering threatening figures from his past are out to get him. We, the audience, know just as much as the lost and confused protagonist, which makes the plot's unraveling even more fun.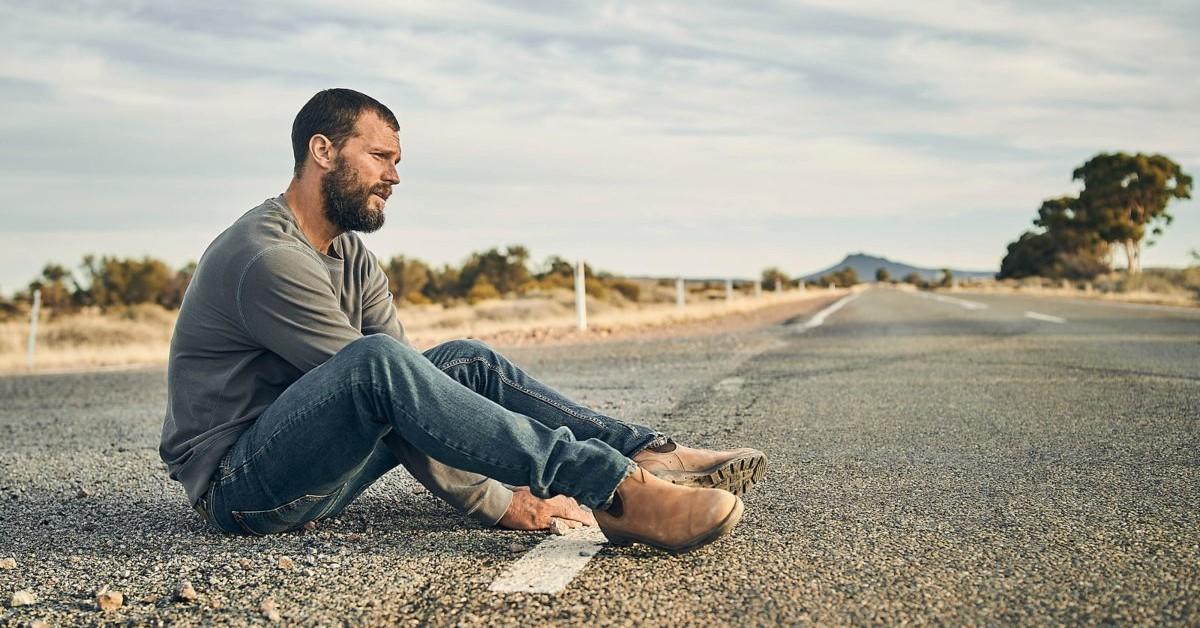 Article continues below advertisement
And if the series' title rings a bell, you may have seen the 2010 thriller The Tourist — which stars A-listers Johnny Depp (Pirates of the Caribbean) and Angelina Jolie (Maleficent). With a ghastly Rotten Tomatoes score of 20 percent, the movie was a flop. So, does HBO Max's The Tourist have anything to do with Florian Henckel von Donnersmarck's film?
Is HBO Max's 'The Tourist' based on Florian Henckel von Donnersmarck's 2010 film?
No, the new HBO Max miniseries — which currently holds a perfect Rotten Tomatoes score of 100 percent — is not based on the 2010 movie. Said movie follows a broken-hearted math teacher Frank Tupelo's (Johnny Depp) wild adventure in Europe after meeting a cryptic, beautiful stranger, Elise Clifton-Ward (Angeling Jolie), on a train. Frank finds himself in the middle of a deadly game of cat and mouse, as a group of men seems to think he's an internationally wanted criminal.
Article continues below advertisement
As you can see, the plots are wildly different. The miniseries and the movie have nothing to do with each other. However, 2010's The Tourist is based on Jérôme Salle's 2005 French film Anthony Zimmer, which was nominated for a prestigious César Award.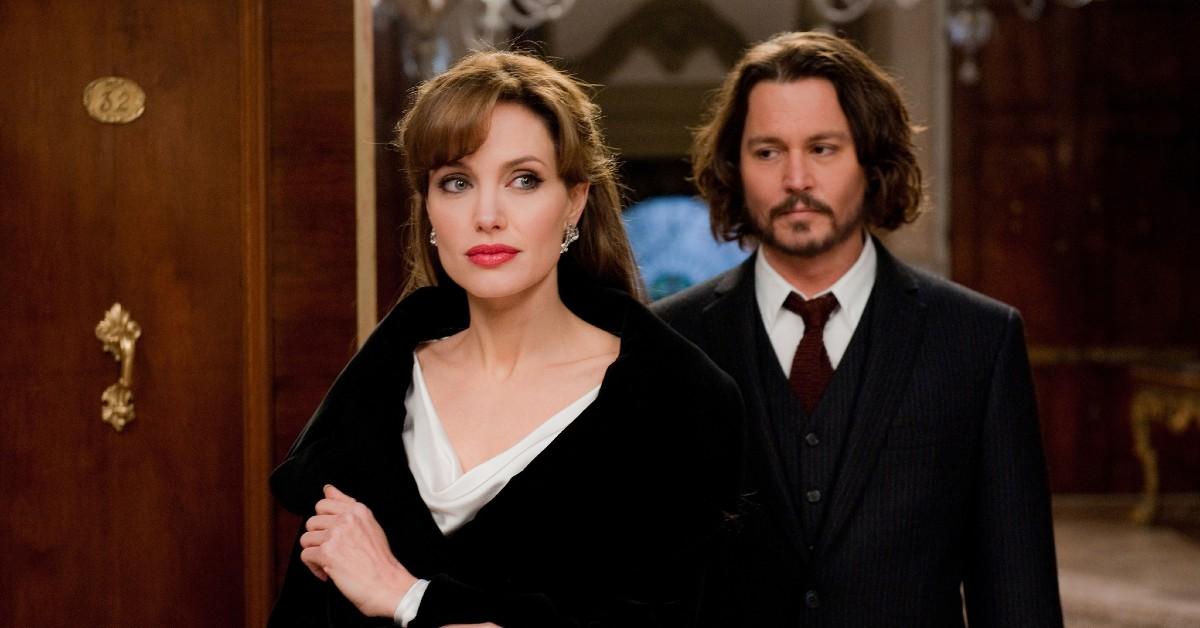 Article continues below advertisement
But wait, there's more! Author Olen Steinhauer wrote a New York Times bestselling espionage novel called The Tourist, which was published back in 2009. In short, the story centers on a CIA agent named Milo Weaver, who works for a secret branch specializing in black ops, deemed the Tourists. As a Tourist, Milo utilizes his skills for protection as well as assassination.
Again, this book has nothing to do with HBO Max's limited series.
Jack and Harry Williams have described their series as "f--king weird."
"I think it's surprising, not just plot-wise but I think tone-wise. The places it goes are weirder and stranger than episode one even would suggest and I think people like that," Jack Williams told Radio Times of the series' overall feel.
"It doesn't settle into the rhythms of what you might expect a thriller like this to be about. I think we hit a lot of those notes and there's action and there's definite emotion and jeopardy and tension and narrative surprise," he continued.
Article continues below advertisement
"But there are also moments that, frankly, are pretty f--king weird. We're very delighted that the BBC and HBO Max understand and let us do it," Jack went on. Clearly, the show boasts some unusual elements, ones that perhaps the audience isn't ready for. But hey, we love creators that strive to take risks.
All six episodes of The Tourist are currently streaming on HBO Max.