'Snowpiercer' Fans Are Worried About What the Future Might Hold for Melanie
Is Jennifer Connelly leaving 'Snowpiercer'? Her character, Melanie Cavill, found herself in an odious predicament after leaving the train. Spoilers!
Spoiler alert: This article contains spoilers for Snowpiercer.
Things don't look too good for Melanie Cavill. As a recent episode of Snowpiercer revealed, the researcher got more than she bargained for when she left the train to carry out an important research project.
Article continues below advertisement

Left to her own devices at the desolate data tower, she resorted to ghastly behaviors. In a chilling scene, she even feasted on a cooked rat. And it took us almost a month to circle back to Melanie, but the train that left her behind finally came back to rescue her — only for us to think she's dead. So is Melanie actually dead? And is Jennifer Connelly really leaving the show?
Fans are worried that Jennifer Connelly is leaving 'Snowpiercer.'
"Many Miles From Snowpiercer" charts Melanie's fight for survival. Having departed from the train, she has to learn that life out in the wild is far from easy. Struggling to cope with starvation and the crippling feeling of loneliness, Melanie starts to have hallucinations about her past. At the end of the episode, she makes it back to the agreed meeting point, but is forced to watch as the train speeds by.
Article continues below advertisement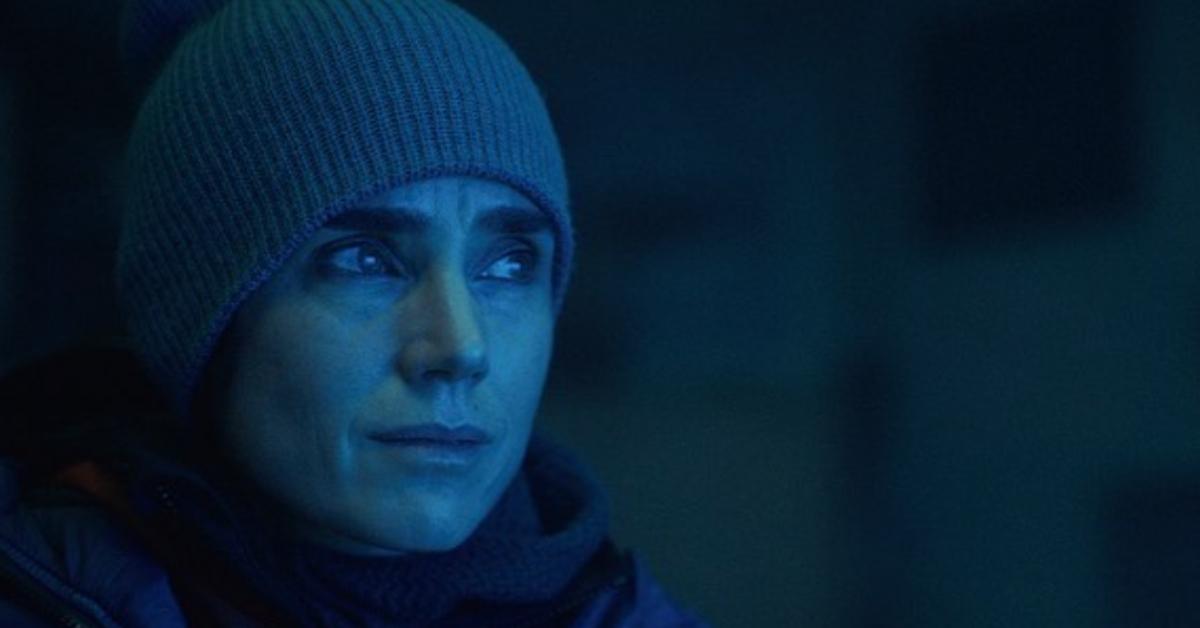 The suspenseful episode left fans all the more worried, with many taking to Twitter to pose probing questions about what's next for Melanie. Although some believe that Jennifer might be about to leave the show, the majority of viewers are convinced that she will somehow find her way back to the train.
Article continues below advertisement
"Please let Melanie be hallucinating right now! #Snowpiercer," tweeted @MJNewton321.
"Jennifer Connelly as Melanie is literally the glue to this show. I enjoy every episode she is in. Now get Snowpiercer to go pick her back up. I think she will survive. There's no way the show is letting her go. But what a twist I can't wait for next week," wrote @Rhia_1993.
Article continues below advertisement
In the Season 2 finale, when Alex and Andre Layton finally make it back to Melanie's isolated train station, they don't find her waiting for them. Instead, they find a note that indicates she is "wandering into the snow to let the cold take her." Well that's pretty morbid, isn't it? This leads us to assume she's dead, but that may not be the case.
So, is Melanie really dead, or could she make it out alive?
Although Melanie might be facing difficulties far worse than expected, there's a chance that she will manage to find an escape. A previous interview with showrunner Graeme Manson seemingly confirms this hypothesis.
Article continues below advertisement
"We're seeing Melanie and Mr. Wilford head-to-head, but the man that's glommed onto the back of the train is certainly someone who Andre Layton is going to have to deal with too. So that's a really fun thing to look forward to," Graeme said, teasing the major developments in an interview with Entertainment Weekly.
Article continues below advertisement
And in an interview with TV Line, executive producer Becky Clements shared, "I don't know if I'm going on record that she is 'done for,' but I don't know that she is alive." Then, to add the icing on the cake, she confirmed, "We are pleased that Jennifer will join us for Season 3."
So it seems like Jennifer Connelly isn't done with Snowpiercer yet, and fans can rest easy!
Catch new episodes of Snowpiercer every Monday at 9 p.m. EST on TNT.