Jyn Erso May Not Have Met Cassian Yet in 'Andor' but We Want to Know — Is She a Jedi?
Jyn Erso, leader of the Rogue One squadron, led with her strength, courage, and sheer stubbornness. However, was she a Jedi? Is she in 'Andor'?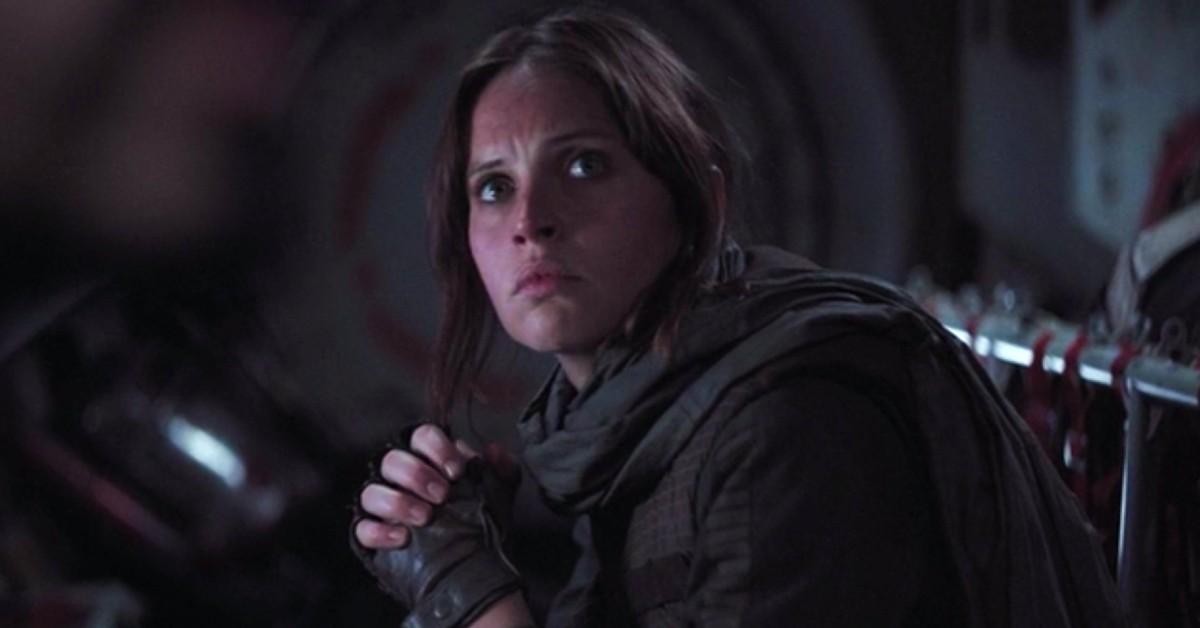 By the time Star Wars fans meet Jyn Erso (Felicity Jones) in Rogue One: A Star Wars Story, the Jedi have already been systematically wiped out thanks to Order 66.
At least, that's what Emperor Palpatine wants the galaxy to think. After all, Obi-Wan Kenobi and Yoda survive. Palpatine may have had the Clone Troopers wipe out most of the existing Jedi, but he didn't kill off Force sensitivity in future generations.
Article continues below advertisement
So let's get the Star Wars timeline straight — Jyn's Rogue One journey takes place 20 years after the events of Revenge of the Sith. She doesn't show any obvious signs of Force sensitivity in Rogue One, but does that mean we should write her off as a Jedi? Let's break it down!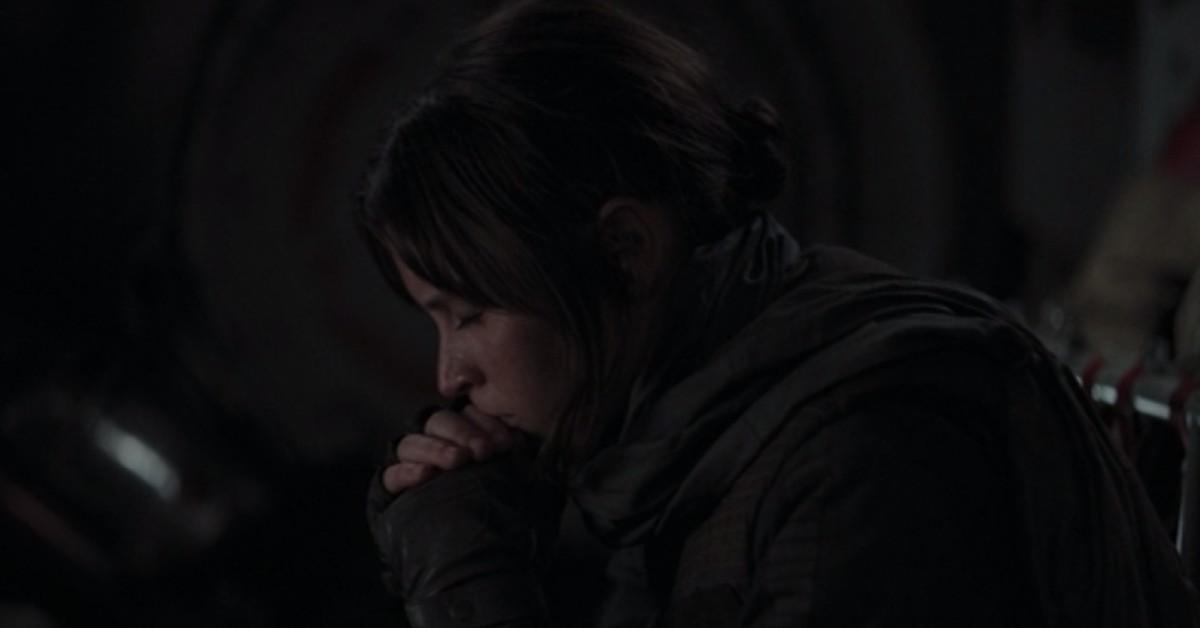 Article continues below advertisement
Is Jyn a Jedi? Does she have a role in 'Andor'?
If we're being technical, Jyn is definitely not a Jedi. She didn't display any signs of being Force-sensitive. Beings who displayed Force sensitivity had the ability to be trained as a Jedi (for contrast, little Leia in Obi-Wan Kenobi showed clear signs of Force sensitivity, although that was never officially confirmed).
But the thing is, the lack of Jedi was the whole point of Rogue One.
The rag-tag team of rebels in Rogue One weren't Jedi, and that's what made their ultimate sacrifice for the rebellion far more impactful. Jyn, Cassian, and the rest of the Rogue One squad weren't able to use the Force to steal the Death Star plans on Scarif. They had to rely on their own strength and each other, and they pulled it off without a single swing of a lightsaber!
OK — they all literally perished in order to complete the mission ... but the point still remains!
Article continues below advertisement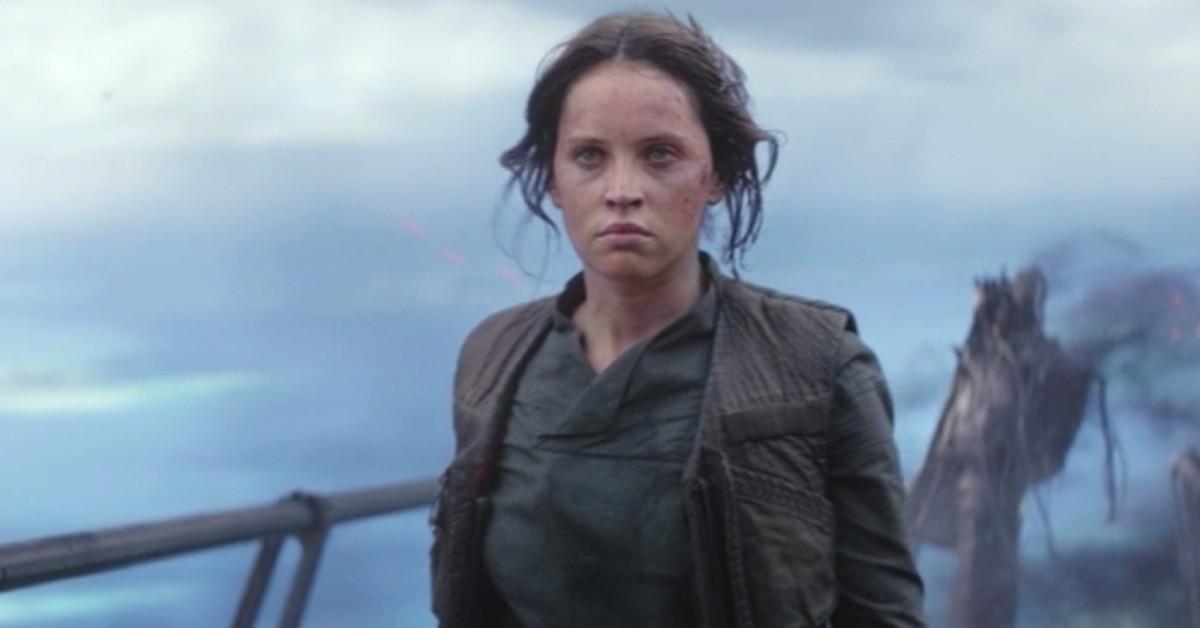 Given that Andor takes place five years before the events of Rogue One, it's unlikely that Jyn will have a major role in Andor because she does not meet Cassian until Rogue One.
Now, that doesn't necessarily mean that Felicity couldn't return as Jyn in Andor doing something else in the galaxy! She just can't meet Cassian! (We respect the established Star Wars canon, OK?)
Article continues below advertisement
We need you to cry about Jyn's last thoughts on Scarif.
Thanks to the excellent Rogue One novel by author Alexander Freed, we know what Jyn was thinking before the Death Star claimed her life. Grab a box of tissues before reading the following. You're going to need them! (Thanks to Mashable for the snippet from the Rogue One novel.)
This is the final description of Jyn's final moments in the novel: "Then the walls turned to dust and there was no longer a cave but only her spirit and heart and everything she had ever been: the daughter of Galen and Lyra and Saw, the angry fighter and the shattered prisoner and the champion and the friend. Soon all those things, too, burned away, and Jyn Erso — finally at peace — became one with the Force."
Jyn may not have been a Jedi, but she died a hero.