Is Knuckles Stronger Than Sonic? The Debate Rages On
Is Knuckles stronger than Sonic? Fans have been debating for years, but the topic may finally be put to rest in 'Sonic the Hedgehog 2.'
The video game character Sonic the Hedgehog has come a long way since his pixelated beginnings. Having been around since the early 1990s, the blue character has starred in everything from games to comics to TV shows — and now, of course, movies.
The first film came out in August 2020, with the second one coming in April 2022. This time, Knuckles the Echidna is getting his time in the spotlight.
Article continues below advertisement
For years, Knuckles has been known for his super strength. But since Sonic is the main character in every series, fans have always questioned which one packs a bigger punch. Is Knuckles stronger than Sonic? For a lot of people, it may seem like Sonic is stronger by default — but that may not actually be the case.
Plus: Knuckles is finally getting the respect he deserves with his own spinoff show.
Is Knuckles stronger than Sonic?
Although there's no official ranking of which one of them is stronger, fans seem to agree that Knuckles is stronger than Sonic. In a 2020 thread on Reddit, one fan even mentioned that they thought it was a well-known fact of the series.
Article continues below advertisement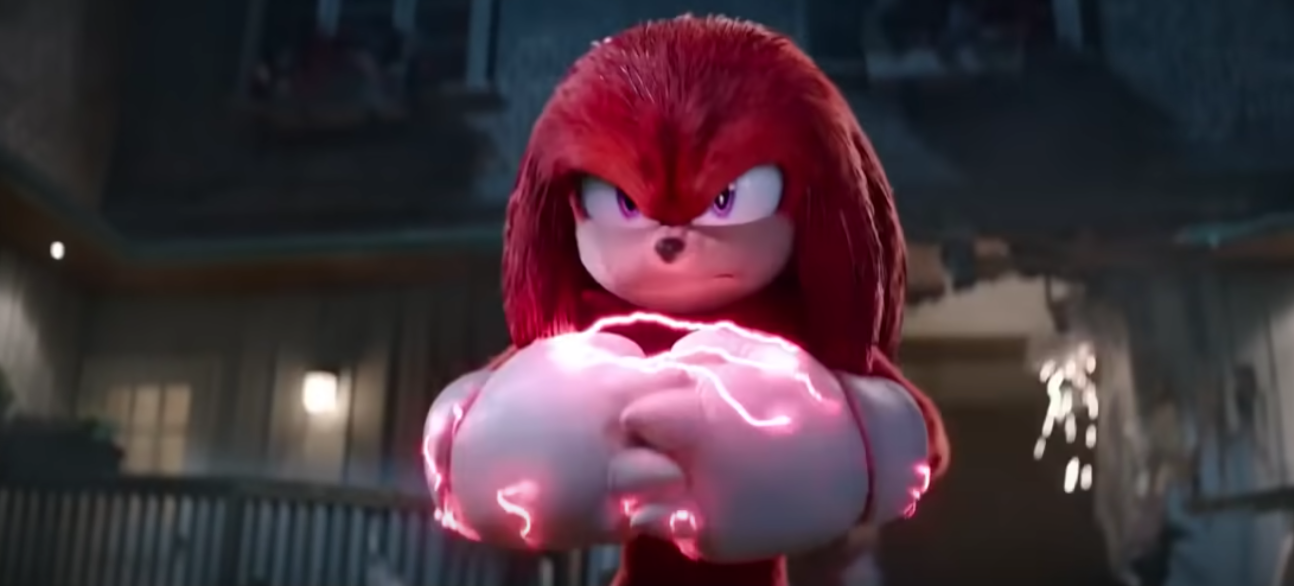 But for some fans, which one is stronger doesn't matter. On Quora, fans talk about different projects over the years that show the difference in Sonic's and Knuckles' abilities. Some feel as though Knuckles is near invincible. One user even calls him a beast. But that doesn't mean anything if Knuckles can't even touch his opponent. Sonic is said to be the faster of the two, and that means that Sonic should be able to dodge any blow Knuckles tries to land.
Article continues below advertisement
Plus, that also means that when Sonic tries to fight back, he can quickly move in to land a punch before Knuckles can even react. So, sure, Knuckles may be the strong one when it comes to actual physical strength, but that doesn't mean Sonic is weak and can't still get a few good hits in before Knuckles can touch him.
Now that Knuckles and Sonic will be going head to head in the upcoming movie Sonic the Hedgehog 2, fans are looking to see who comes out on top in what could be the ultimate test.
Not only is Knuckles in the second 'Sonic' movie, but he's getting his own spinoff show.
How long can things continuously be about Sonic before we start focusing on all the other characters that make the Sonic universe whole? Even though Knuckles is getting a spotlight in the second Sonic the Hedgehog movie, he will also be the star of his own show. According to Deadline, the "first-ever original live-action Sonic series" will come to Paramount Plus in 2023. Idris Elba will voice Knuckles on the as-yet-unnamed show, just as he did for the second film.
Article continues below advertisement
In a statement, Sega CEO Haruki Satomi said that along with the movie, the video game Sonic Frontiers will also be released this year on various platforms. For now, though, there's no exactly release date.
You can watch Sonic the Hedgehog 2 in theaters on April 8, 2022.