"Two Gay Men Can Do Things Together Without Ya'll Sexualizing It"
Fans are wondering if Lil Nas X and James Charles are dating after the musician had his makeup done by the internet cosmetics personality.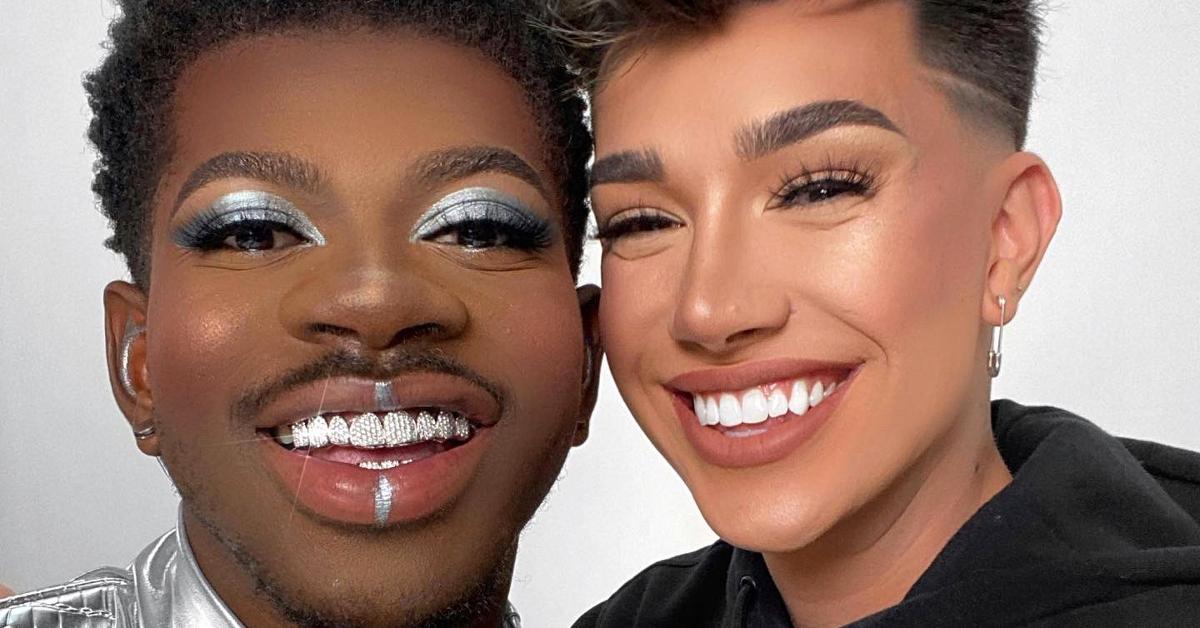 It seems like folks have long been concerned with the romantic relationships of public figures. I can imagine during feudal Japan there were people whispering while working the fields that the Tokugawa Shogunate was going to get shaken to its core by the latest supposed relationship scandals between the emperor and his mistress. So it's only natural that people wondered if Lil Nas X is dating James Charles after they appeared in a video together.
Article continues below advertisement
Is Lil Nas X dating James Charles? No.
The rapper shared that he would be getting his makeup done by the YouTube cosmetics maven, which started a slew of rumors that the two were hooking up with one another. This was mostly spurred on by the fact that the two men are both 21 years old and both gay.
Lil Nas X responded to the tweets, writing: "Two gay men can do things together without y'all sexualizing it."
Both men received a litany of comments from users on Twitter, Instagram, and YouTube asking if they had hooked up or were in a relationship with one another, despite Lil Nas X denying that the two had engaged in anything other than an artistic collaboration.
Some of the comments were innocent, stating that the two looked cute together, while other people engaged in commentary that was more negative.
Article continues below advertisement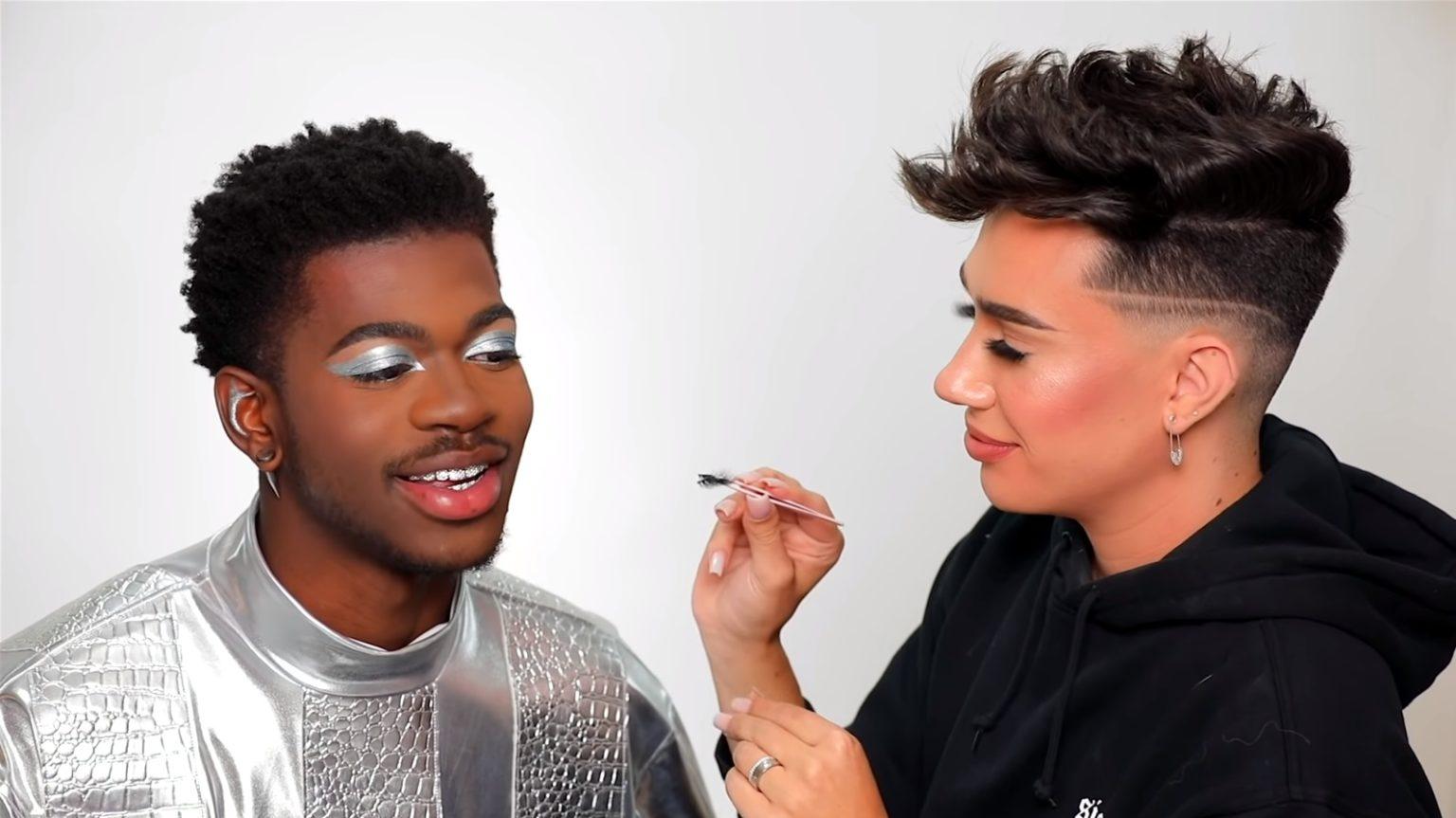 The online bullying came some 24 hours after Nas X responded to Republican Congressional candidate Angela King's comments on his promo photo for "Holiday." The picture shows the rapper shirtless and leaning in to smooch his clone. The 43-year-old wrote, "So this is what black culture is pushing to our youth now? Sex with everything and everyone including yourself? Is Lil Nas X tonguing himself down?"
Article continues below advertisement
Article continues below advertisement
Lil Nas X tersely responded to King, writing, "Just say [you're] turned on and go," much to the delight of his fans and critics of the politician who failed to secure herself a congressional seat when she ran against Democrat Nikema Williams, who prevailed on Nov. 3, 2020 as the new U.S. representative-elect of Georgia's 5th congressional district.
Article continues below advertisement
The "Old Town Road" singer made headlines in 2019 when he announced his sexuality to the world, but stated he didn't always plan on coming out. In an interview with The Guardian, he said that he once resolved "to die with the secret" that he was gay.
"I don't want to encourage them to do something they don't 100 percent want to do. Especially in, like, middle school or high school because it's just super hard. It's easier for me — I'm not depending on anybody. There's no one who's going to kick me out of the house, nobody to start treating me s----y," he said.
Article continues below advertisement
After revealing his sexual orientation, Lil Nas X has been more and more outspoken against homophobic verbiage. He was recently criticized after he dressed up as Nicki Minaj from her "Super Bass" music video for Halloween.
"It's Nov. 2 and grown men are waking up to have group discussions about a costume I wore on Halloween," he tweeted in response to the comments.
Article continues below advertisement

You can watch Lil Nas X and James Charles' makeup collab video here.
What do you think of all the comments people are leaving on social media regarding a possible relationship between the two men?