Is Netflix's Spooky Thriller Series 'Lockwood & Co.' Based on a Book?
Netflix's new YA thriller series 'Lockwood & Co.' follows the eerie adventures of three ghost-hunting teens. Is it based on a book?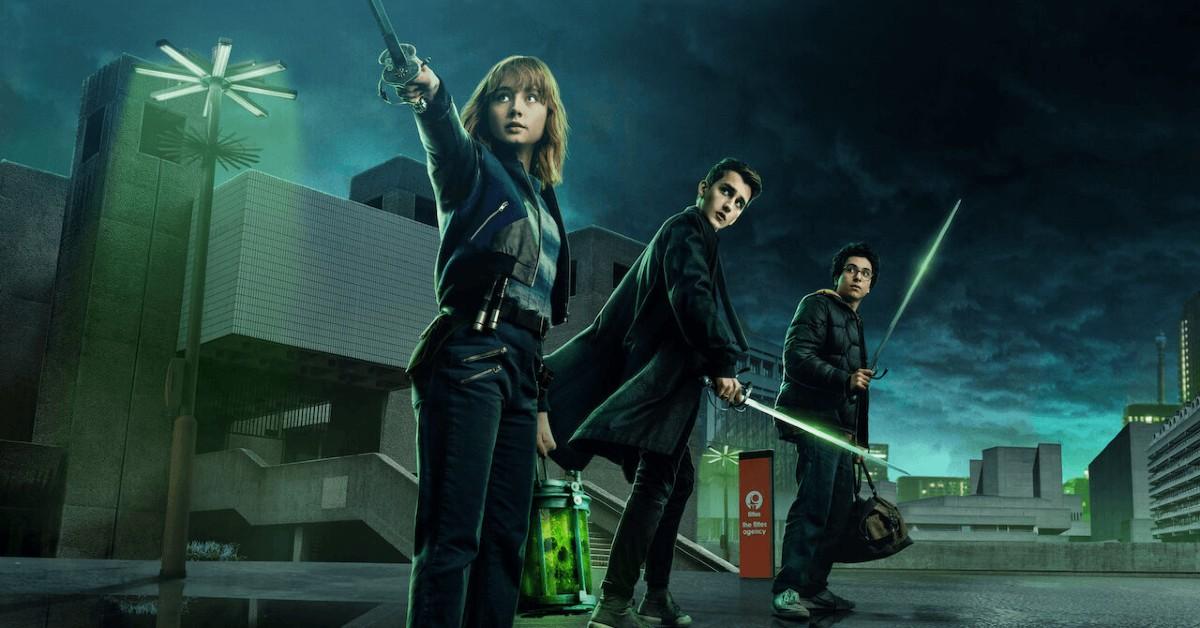 Would you trust a small London-based startup run by two teenage boys and a psychic girl? Did we mention that the trio of teens are ghost hunters? In Netflix's thriller series Lockwood & Co., three youths "band together as paranormal investigators, risking what little they have to unravel a diabolical conspiracy" in a world filled to the brim with deadly ghostly entities. As for adult supervision? There's none of that.
Article continues below advertisement
"The big agencies pretend they've got things under control," Cameron Chapman's character, Anthony Lockwood, says in the trailer. But it's looking like it's up to a crew of meddling kids to fix England's supernatural problem.
From showrunner and director Joe Cornish (Attack the Block, The Kid Who Would Be King), Lockwood & Co. clearly gives off literary vibes, as if it were plucked from the bookshelf of a child obsessed with Harry Potter. So, is it based on a book?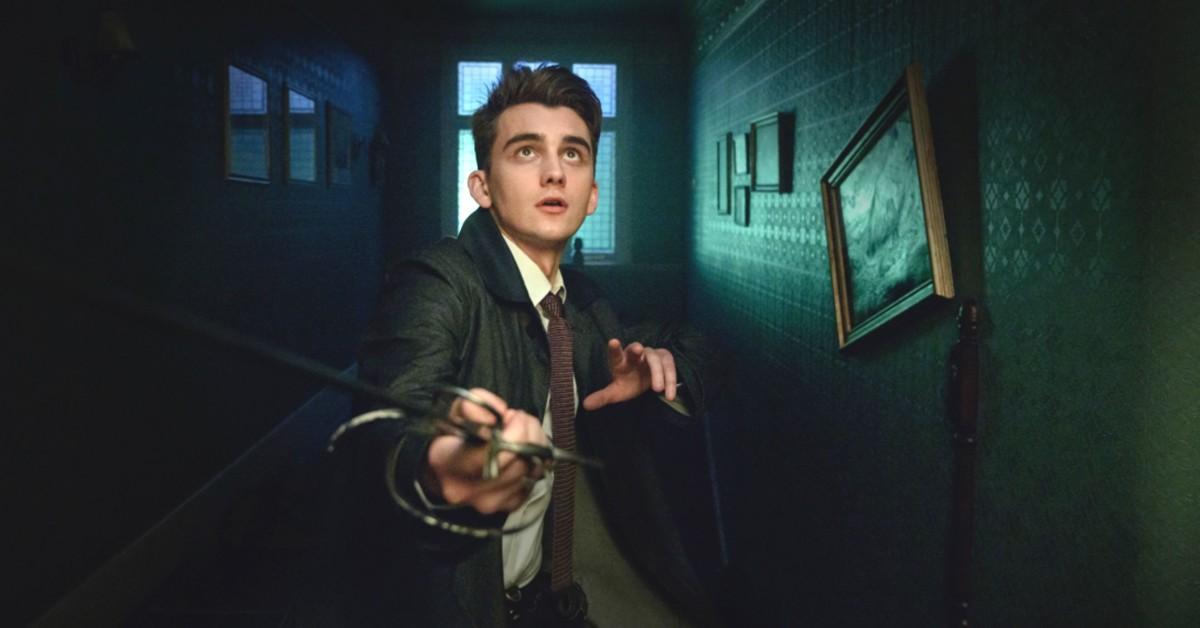 Article continues below advertisement
Which books is 'Lockwood & Co.' based on?
Netflix's upcoming series — which drops on Jan. 27, 2023 — is based on the YA book series of the same name by author Jonathan Stroud. The series boasts five installments: 2013's The Screaming Staircase, 2014's The Whispering Skull, 2015's The Hollow Boy, 2016's The Creeping Shadow, and 2017's The Empty Grave.
Jonathan Stroud's official website describes the series as follows:
"Lucy Carlyle, a young psychic investigator, joins London's smallest agency, run by the charismatic Anthony Lockwood and his ever-hungry assistant George Cubbins. Together the trio must investigate some of the spookiest and deadliest spectral hauntings in the city, armed only with the tools of the ghost-hunting trade (magnesium flares, iron filings, chains and salt bombs), their courage and a thermos of tea."
Article continues below advertisement
As for which books in the series will feature in Season 1, it's not exactly clear.
The author — who had a consultancy role on the Netflix series — discussed whether major changes were made to his spooky story.
Article continues below advertisement
"There are various inevitable changes here and there — some things compressed, other things teased out a little. But the essential points — the main plot, the mechanics of the world and, crucially, the characters — are lovingly transcribed to the screen," he explained.
"[Actors] Ruby Stokes, Cameron Chapman and Ali Hadji-Heshmati are perfect as my three heroes: it's been a beautiful thing to watch."
Additionally, the author detailed that he was "blown away by the incredible level of detail with which my world was brought to life."
"Lockwood's house, 35 Portland Row, was constructed inside Ealing Studios, and every inch of it was filled with the correct books, bric-a-brac and belongings, right down to the last salt-bomb and rapier," he continued.
Article continues below advertisement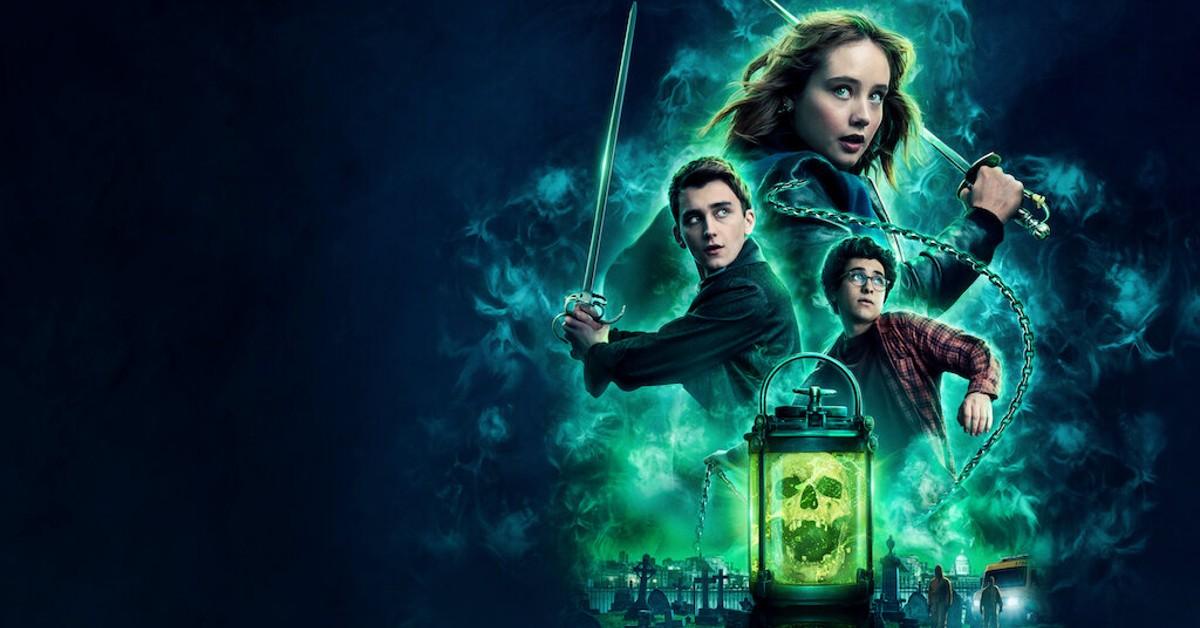 Producer Nira Park — who's known for her work on British productions like Shaun of the Dead and Hot Fuzz — helped bring Lockwood & Co. to life. Nira and Joe Cornish's joint efforts helped fuse "adventure, horror, and humor —" a mix the author thinks is perfect for his eerie world.
Lockwood & Co. premieres on Jan. 27, 2023, on Netflix.