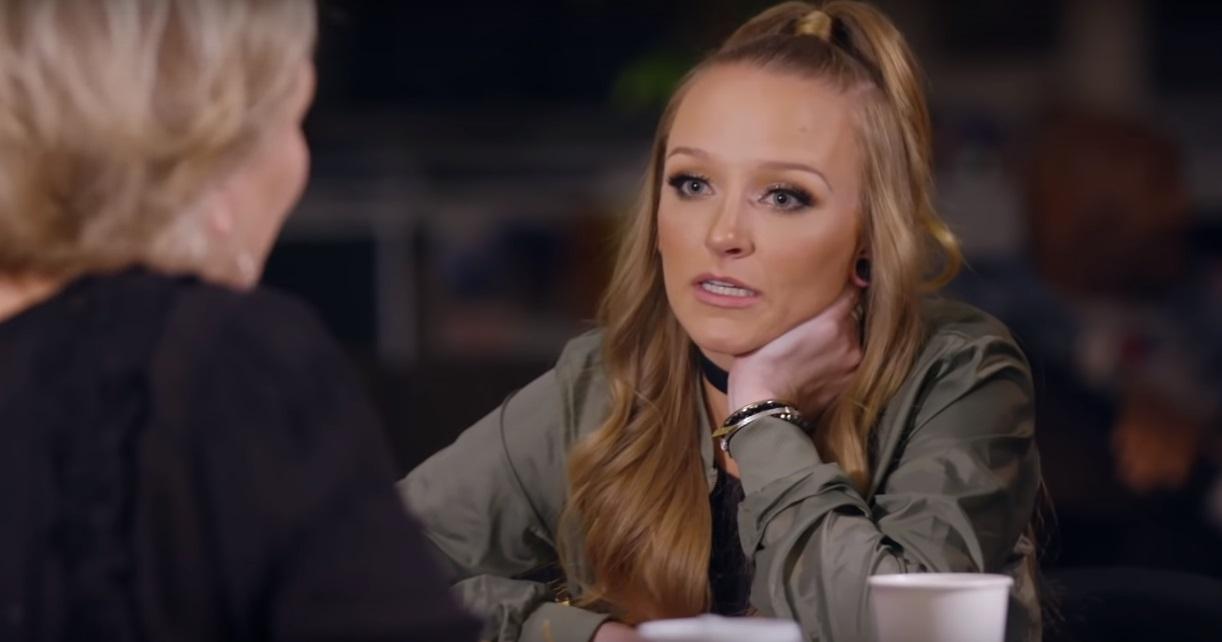 Maci From 'Teen Mom' Is Sending Everyone Mixed Signals About Pregnancy
By Chrissy Bobic

Jul. 7 2021, Updated 2:02 p.m. ET
All of the moms in the Teen Mom franchise earned their roles simply by becoming moms at a young age. Along the way, some of the moms have had other kids and grown their families. Now, thanks to a shared article and photo on social media, many fans think Maci from Teen Mom might be pregnant again, making her yet another mom from the series who decided to have more kids once she was no longer a kid herself. 
Article continues below advertisement
In a recent Instagram post (which was later deleted, though it was also in her Stories), Maci posted a picture of a sonogram, a onesie that reads "Kinda looks like Netflix and Chill went a little too far," and a TV remote. But before anyone could comment asking Maci when she's due, she turned off the comments. Her caption only read "#LinkInBio." Is Maci really pregnant? Or is she just having some fun with her fans?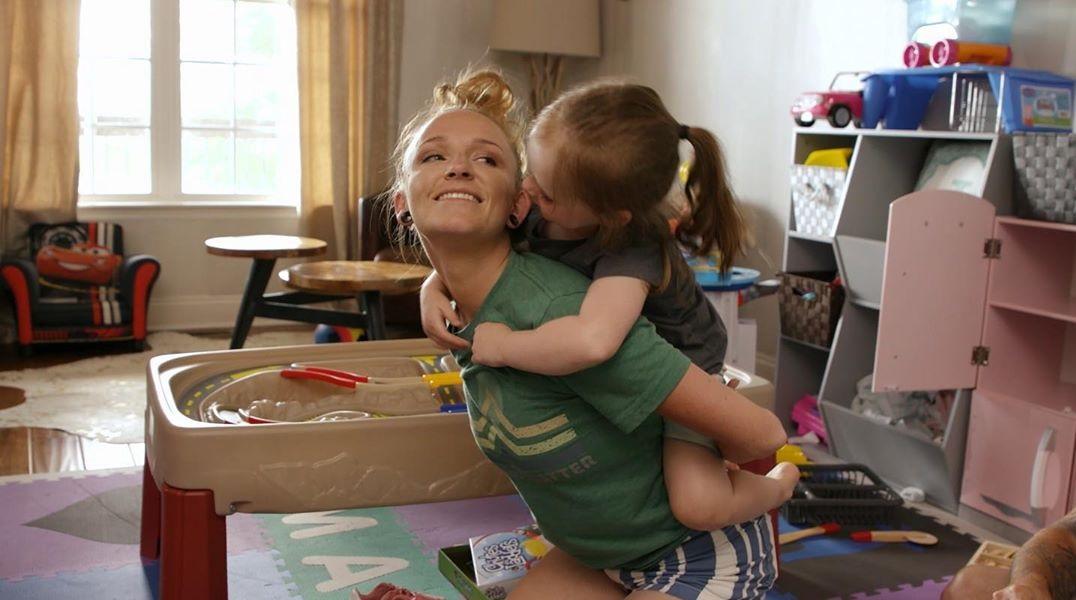 Article continues below advertisement
Someone from 'Teen Mom 2' might be pregnant, but as for who, they aren't telling.
If fans didn't click that link in Maci's bio, they might think that the Teen Mom star is indeed pregnant. But, upon clicking the link, readers were taken to a Celebuzz article claiming one of the Teen Mom 2 stars has a baby on the way — but it doesn't actually say which mom it could be.
This isn't the first time Maci posted a photo with the #LinkinBio message; she also apparently had one in April 2021 that was connected to Izabella Tovar's pregnancy announcement.
Back on March 3, Izabella posted the photo with the caption, "I'm pregnant! Baby #3 is coming September 2021 and we couldn't be happier ... So far this pregnancy has been way rougher than my other two. I've been super sick basically all day every day. Here's to hoping that lightens up in the next couple of weeks." According to her recent gender-reveal party posts, Izabella is expecting a baby girl.
Article continues below advertisement
The confusion with the recent #LinkInBio situation mimics what happened in late 2019 when Maci's cryptic posts led to everyone asking whether or not she was expecting her next child. She had posted a photo of herself and her husband, Taylor McKinney, with a sonogram technician who seemed to be scanning Maci's stomach for a new pregnancy.
Article continues below advertisement
Maybe Maci's postings of these kinds of links keeps fans guessing and waiting for what's next? Either way, it's causing confusion! We can only hope for clarity soon.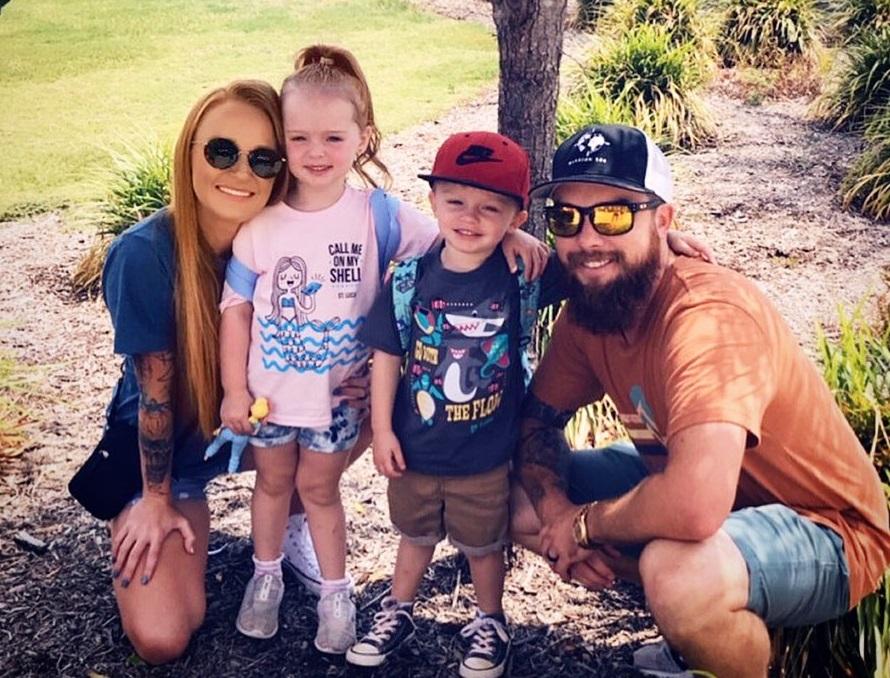 Article continues below advertisement
'Teen Mom' stars are known for their click-bait article shares on social media.
Maci certainly isn't the first Teen Mom star to share an article in an attempt to bring clicks to a news website. Catelynn Baltierra from Teen Mom OG has also been known to share articles with misleading headlines, and former Teen Mom star Jenelle Eason came under fire when fans learned that companies paid her to share articles and post on her behalf rather than sharing rumor-filled articles herself.
Maci said she doesn't want to be pregnant again.
The Teen Mom star has said she is open to expanding her family by way of adoption. In 2017, she told E! News that she did not want to be pregnant again. And in May 2019, she told Us Weekly that she and Taylor have researched adoption as a way to have more children.
Article continues below advertisement
"Taylor and I both always wanted to adopt. Now it's just a matter of timing and really accepting the process," she told the news outlet. "Because we don't want to adopt a baby. And not that we only want one, but we are open to siblings also." 
She explained that it was something she and Taylor were still discussing as an option when their younger kids get a little older. But as far as being pregnant, Maci's social media followers should probably make it a rule to never believe the rumors.