Madisson Hausburg From 'Siesta Key' Opens up About Trying to Conceive After Stillbirth
Is Madisson Hausburg from 'Siesta Key' pregnant? Madisson announced that she and her fiancé, Ismael "Ish" Soto, were expecting their first baby.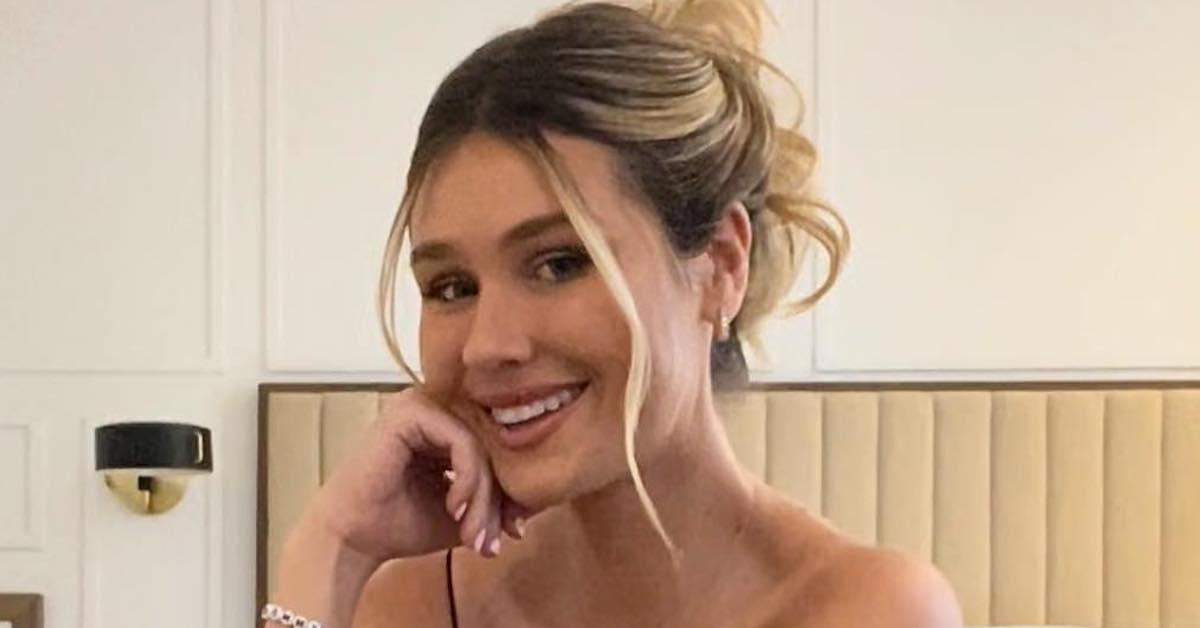 Trigger warning: This article contains mention of pregnancy loss.
Madisson Hausburg and Ismael "Ish" Soto never thought they'd find love on Siesta Key, but that's exactly what happened. Although Madisson had an on-and-off relationship with Alex and then dated Brandon, she ultimately ended up with Ish, who worked as a producer in Season 1. The couple were engaged by August 2020 and married in October 2021.
Naturally, fans of the Bravo series have wondered: Is Madisson pregnant? Do they have kids?
Article continues below advertisement
Madisson Hausburg and Ish Soto from 'Siesta Key' announced she was pregnant in August 2021.
On Aug. 4, 2021, Madisson and Ish announced they were expecting their first baby via two separate Instagram posts. As part of the pregnancy reveal, they shared a few wholesome photographs — including one in which they are proudly holding up a sonogram. Madisson's due date would have been on Jan. 1, 2022 — however, the couple later revealed sad news.
Article continues below advertisement
On Dec. 12, 2021, Madisson and Ish revealed their baby was stillborn.
"Ish and I lost our son, Elliot Angel Soto, and I delivered him stillborn at 37 weeks," she shared via Instagram. "Instead of leaving the hospital with our beautiful baby boy, I was wheeled out with just this memory box ... Everyday I wake up to the agonizing reality that I will never again get to hold him or kiss him in this lifetime. I am completely and utterly heartbroken. I love you, I miss you, my perfect little Elliot ❤️👼."
Article continues below advertisement
On the Season 4 finale of Siesta Key, Madisson opened up about the stillbirth of her son. It was two weeks before her due date when she realized her baby hadn't moved in a while.
"And so you know you Google everything and it says drink something cold, take a bath ... And he just wasn't responding to anything," she recounted. "So we went into labor and delivery and they took us in and there was no heartbeat. It was the hardest moment of my life."
Madisson explained that she was induced and labored for two days before her son was born still. "It was obvious how he had died, which I'm really grateful for because so many people don't get answers," she said on the show, explaining the umbilical cord was "tied in a knot and wrapped around his neck twice."
Article continues below advertisement
Is Madisson from 'Siesta Key' pregnant again?
Madisson has not publicly announced a pregnancy since experiencing a stillbirth. In April 2022, Madisson opened up about the struggle to become pregnant via her Instagram Story, according to Us Weekly.
Article continues below advertisement
"Trying to conceive is so hard," she wrote alongside a negative pregnancy test. "After Elliot died, the only hope I had left in my heart was to have a living baby someday. Seeing this negative result again … and again … re-breaks my heart all over. We got pregnant with Elliot on our first try, so this is incredibly difficult and confusing and frustrating. I really let myself get my hopes up this time."
In October 2022, she opened up again about trying to conceive, sharing that they have still been unsuccessful in their efforts.
"Getting pregnant is an absolutely terrifying thought because I now know everything that can go wrong and I've already been in the bottom .5 percent of women who experience stillbirth," Madisson told Us Weekly. "But the more terrifying thought to me is not being able to have other children to share Elliot's love. I have so much love to give and right now, all of it is just being poured into my grief."
Catch new episodes of Siesta Key every Wednesday at 8 p.m. EST on MTV.